Top Military Foodservice Ops Honored
Foodservice excellence in both Air Force and Marine Corps operations was honored in May during the National Restaurant Association Show in Chicago.
The third annual Joint Armed Services Breakfast, hosted by the NRA's Educational Foundation, toasted the winners of the U.S. Air Force's John L. Hennessy and the U.S. Marine Corps' Major Gen. W.P.T. Hill awards.
The 2010 Hennessy award winners:
Multiple Facility Base:

Keesler AFP, Miss.

Single Unit Base:

Incirlik AB, Turkey

Air National Guard:

120th Fighter Wing, Great Falls, Mont.

Air Force Reserve Command:

914th Airlift Wing, Niagara Falls ARS, N.Y.

AFGSC Best in Missile Feeding Operations:

91st Missile Wing, Minot AFB, N.D.

USAFE Food Service Small Site:

701st Munitions Support Squadron, Kleine Brogel, Belgium.
The 2010 Hill awards winners:
Best Military/Contractor Garrison Mess Hall:

Mess Hall #4417, Camp Courtney, MCB Japan, Okinawa

Best Reserve Field Mess:

HQSVCo, 6th ESB, 4th MLG, Portland, Ore.

Best Full Foodservice Contracted Garrison Mess Hall:

Mess Hall #590 1st Recruit Training Battalion, MCRD Parris Island, S.C.

Best Active Field Mess:

CLR-27, 2nd MLG, Camp Lejeune, N.C.
Four individual servicemen and women also were honored:
The 2010 Hennessy Travelers Association Award of Excellence winners:
Multiple Facility Team Winner:

SSgt. Vilynhia Hawkins, Ramstein AB, Germany

Single Facility Team Winner:

Senior Airman, Jeannette Roberts, Davis Monthan, AFB, AZ
Marine of the Year honors:
Active Duty Food Service Specialist of the Year:

Staff Sgt. Latisha Franklin, stationed at Camp Courtney, MCB Japan

Reserve Food Service Specialist of the Year:

Corporal Jamie Doering, stationed at 6th ESB, 4th MLG, Portland, Oregon

Honorees were selected by teams representing both military and private sectors and the NRA board. Each Air Force team included a representative from either the Society for Foodservice Management board or the International Food Service Executives Association. Foodservice units for the Air Force Reserves, the Air National Guard, and small sites in Europe (USAFE) are evaluated separately through their headquarters but are also honored for their achievements during the program.
---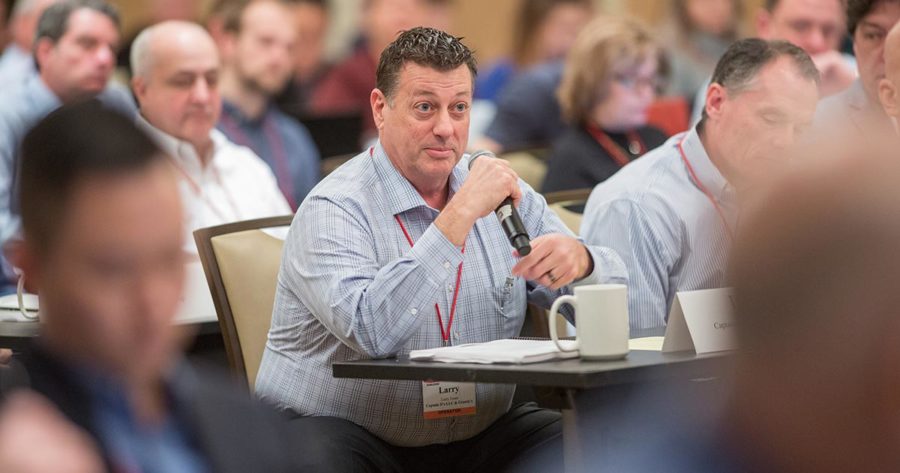 Advance Your Knowledge of Foodservice Equipment Technologies at MUFES
MUFES is a one-of-a-kind event for foodservice equipment decision makers from multiunit chains and noncommercial facilities.