Energy Star Honors Earned By Hoshizaki, ITW FEG, Welbilt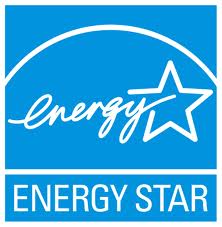 Three foodservice equipment manufacturers are among the 143 businesses and organizations in 34 states receiving Energy Star honors from the Environmental Protection Agency and the Department of Energy. The winners, selected from a network of 16,000 Energy Star partners, were honored for their commitment to saving energy and money, and protecting the environment through superior energy efficiency achievements.
Hoshizaki America, ITW Food Equipment Group, and Welbilt Corp. all received the 2017 Energy Star Partner of the Year Sustained Excellence Award. The three are honored for demonstrated continued leadership over several years in the Energy Star program and in achieving environmental protection through superior energy efficiency.
It's the third consecutive award for Hoshizaki, an Energy Star partner since 2012. "Our company is one that is truly environmentally conscious, as well as one that celebrates energy efficiency in our products," says Senior V.P. Jim Procuro. "We give a great deal of consideration to how our decisions will impact our environment and the world that we inhabit."
ITW FEG and Welbilt were honored for the eighth consecutive year.
Welbilt has been an Energy Star partner since 2001. "Welbilt truly values our partnership with Energy Star," states Caitlin Rodgers, v.p.-Marketing Communication & Services. "It's exciting to see the impact we've made through our commercial foodservice equipment and we remain committed to continuing our work to help reduce greenhouse gas emissions and protect the environment."
The awards will be presented April 26 in Washington, D.C., at the Marriott Wardman Park Hotel. Anne Pramaggiore, president and CEO of ComEd, will deliver the keynote presentation.
In 2015 alone, Energy Star and all of its partners saved American families and businesses $34 billion on energy bills, while helping states achieve their air quality goals. For a complete list of 2017 winners and more information about Energy Star's awards program, visit energystar.gov/awardwinners