How the E&S Market Works
Special Features
FER Top Dealers 2018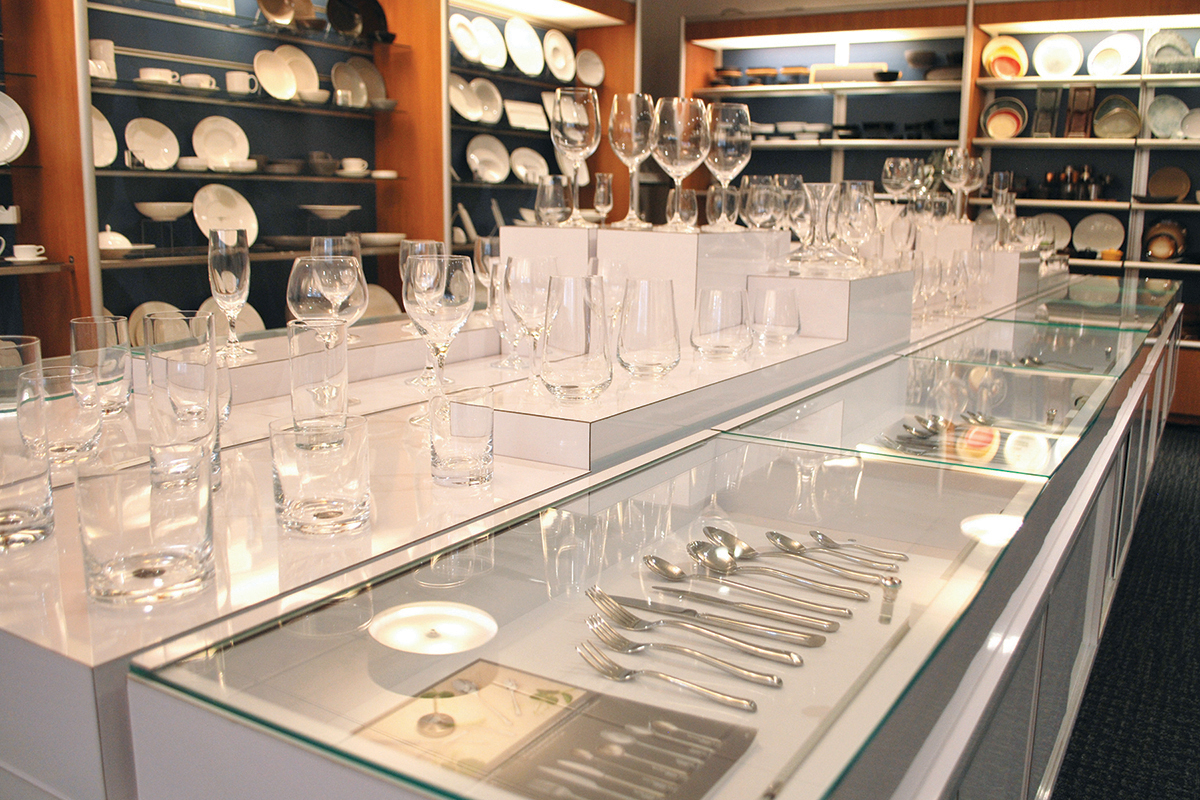 Another Big Merger Further Consolidates Canadian Dealers
The Candadian foodservice E&S distribution market in Canada continues to consolidate. In November 2016, it was the merger of Hendrix Hotel & Restaurant Equipment and Supplies and Russell Food Equipment, thanks to private equity company Blue Point Capital. The combined entity, Russell Hendrix Foodservice Equipment, reported verified volume of more than $250 million (Canadian) in '17.

In November '17, the two largest dealers in Québec City, Doyon Cuisine and Després, merged to become Doyon Després. The combined companies have eight locations throughout the province, including Montreal, and more than 200 employees, including 30 outside sales people.

The company also has significant fabricating assets, as Doyon Cuisine was owned by fabricator Julien Inc. and Després Laporte's assets included Les Cuisines Equinoxe. The combined company reported verified '17 volume of $77.3 million becoming the third largest dealer in Canada. (Note: We bent the rules slightly to allow Doyon Després to report combined volume for '17, even though the merger occurred in November, since the combined company verified its volume.)

We also have better information this year on the volume of Gordon Food Service's E&S operations in Canada, Trimen, a Toronto-based, chain-oriented dealer with significant fabrication capabilities, and United Restaurant Supplies, based in Brampton, Ontario. We now estimate their combined volume at $100 million, making them the second largest Canadian dealer.

And Doyon Després was not the only significant deal in the Canadian dealer community last year. Big Erics, based in Dartmouth, Halifax, Nova Scotia, purchased Cameron's Restaurant Equipment, based in Moncton, New Brunswick, where Big Erics already had a branch. With a branch in St. John's, Newfoundland, Big Erics covers all four of the Atlantic provinces.

These mergers come at a time when the Canadian foodservice and foodservice E&S markets are very vibrant. Restaurants Canada estimates foodservice sales grew 4.9% in Canada in '17. And this is down slightly from 6% in '16. While their forecast for '18 is for more moderate gain of 4.3%, the Canadian market continues to drive growth of the E&S market. And this growth comes in spite of continually sluggish markets such as Alberta and Saskatchewan, where the oil-patch slowdown continued to impact foodservice sales in '17. That may change now that oil prices are on the rise again.

The strong E&S market can be seen in data from Canada's manufacturers' reps, as reported in the MAFSI Barometer. Sales growth reported by the reps averaged 5.45% in '17, averaging across the four quarters of the year. This is significantly stronger growth than the 3.05% average for the Barometer as a whole in '17.

The reps forecast growth of a more modest, but still strong, 4.6% for their sales in '18. But that may well be conservative. Chris Jeens, a partner in W.D. Colledge, a rep firm with national coverage, and MAFSI's current President, told FER that so far in '18, "Most of our lines are up substantially." Danny Collis, a principal at the Collis Group, Richmond Hill, Ontario, echoes that sentiment. "Thanks in part to aggressive government spending, there's a lot of money in the Canadian economy right now. It helps foodservice."

Broadline Distributors Continue To Feel Effects Of Internet Dealers, Amazon E&S Growth
When it comes to selling equipment and durable supplies, the big broadline foodservice distributors are facing the same disruptive forces as traditional dealers. But these companies, with primary lines that are food and other consumables, continue to sell significant amounts of durable supplies and some equipment.

Barry Friends, Principal at Chicago-based consulting and research firm Pentallect Inc. and a former broadline executive who once ran US Foods' E&S division, has said for years that E&S internet and cash-and-carry dealers, including Clark, which also has its brick-and-mortar Restaurant Store chain, Ace Mart, KaTom and others, have hurt the broadliners even more than traditonal dealers.

And then there are the nontraditional distributors, especially Amazon. "It's very hard to say how much E&S Amazon is selling," Friends told FER. "If you look at the website, you'll find everything you could possibly want in E&S. But some of this is stock they are selling themselves, or asking OEMs to drop-ship for them, and some is available through dealer and distributor partners. Honestly, durable E&S volume could be anywhere between $100 million and $500 million. And with disposables, I suspect it's north of $2 billion." We settled on $125 million as an E&S estimate for 2017, just to be conservative.

The other factor in the growth of E&S sales at Amazon, as has been true at Clark, Tundra, KaTom and other "traditional" E&S internet dealers, are sales to consumers. "There just has to be a huge spillover to the consumer side of the market," Friends says. Part of the problem is it's hard to separate a "consumer" sale from one to a church kitchen or firehouse.

But whoever the customers are, the growth of traditional internet dealers and Amazon also seems to have stymied other nontraditional players. Friends says Staples, which spent a couple of years aggressively pursuing the E&S category, appears to have backed off. Costco E&S sales are essentially flat, as are the E&S sales of cash-and-carry player Jetro/Restaurant Depot. The exception is Walmart, which has been adding E&S lines through its Sam's Club outlets.

As a result, nearly all the big broadline houses have seen very little growth in equipment and durable supplies sales. Sysco has seen some growth, mostly through its Supplies on the Fly internet operations. But all the other players—from US Foods to PFG, Reinhart, FSA and Shamrock—are basically in holding mode when it comes to E&S. They sell these products, but they don't prioritize them.