E&S Industry Event & Award Coverage
FER Management Excellence Awards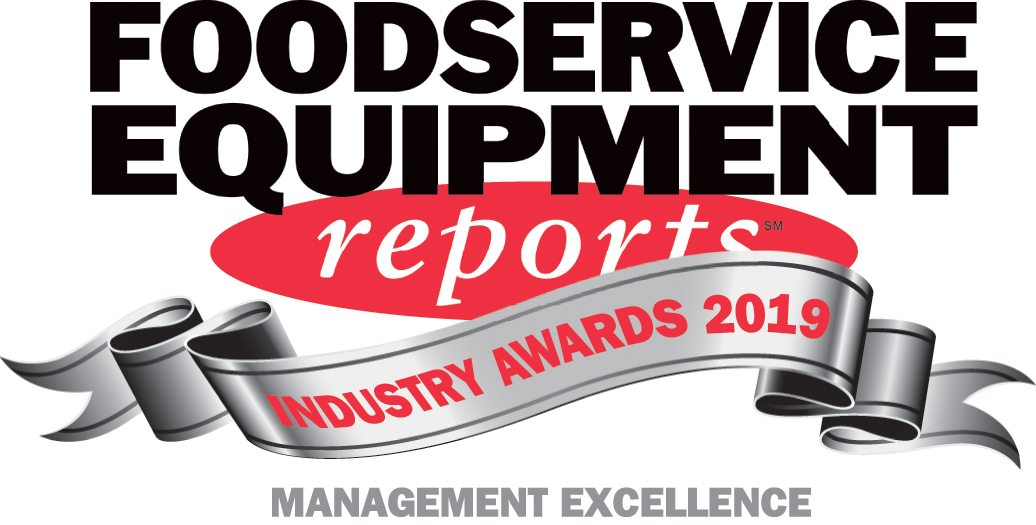 What makes a company or organization exceptional? Hiring the right people, providing a culture in which they can thrive and letting them not just do their jobs, but excel at them. And without exception, well-run companies and departments have strong leaders who understand that their team members' "job" is taking care of customers— whoever those customers may be. These are the common threads we found in the seven honorees for the FER 2019 Management Excellence Awards.

We're a synergistic industry comprised of an interwoven network of E&S channel specialists. We all need each other to succeed in the foodservice industry. Throughout these profiles, you'll see the word partnership come up time and again. These successful companies—Bloomin' Brands, Shake Shack, UC San Francisco Health, SSA Foodservice Design + Consulting, Hawkins Commercial Appliance Service, Burkett Restaurant Equipment & Supply, and TriMark USA—are highly regarded by the channel partners with whom they work because they work hard and deal fairly and act professionally without fail. They are *consummate* professionals and we are delighted to honor them.

Awards Selection Advisory Boards, made up of knowledgeable professionals from the manufacturing community, choose our Management Excellence Award recipients (while industry association leaders selected the winners of the Young Lion Awards and Industry Service Awards). Advisory board members (see full list below) participated in a series of spirited conference calls and, with lots of commentary and reasoning, agreed on the award recipients. This awards season, members vetted more than 70 companies as potential candidates across all categories. The five categories for Management are large and small chain operations, large and small dealerships, a noncommercial foodservice operation, a foodservice consultancy and this year, for the first time, a service agency.

Judging criteria tailors to each category but all recipients must exhibit the following:
Honesty, transparency and integrity in dealing with employees, suppliers and customers.
Deeply knowledgeable management and personnel.
Consistency and excellence in equipment and supply function execution.
Consistent revenue and profit growth (where known and applicable).
Creativity and innovation.
Additionally, the nominee's organization must contribute to the industry.

Join us when we present our 2019 honorees with their awards at FER's Industry Excellence Awards Gala, May 19, 2019, at the Hyatt Regency McCormick Place (Sunday during the National Restaurant Association Show). For tickets, go to fermag.com/FER_Industry_Awards.


Management Excellence Awards
Bloomin' Brands
Shake Shack
UC San Francisco Health
SSA Foodservice Design + Consulting
Hawkins Commercial Appliance Service
Burkett Restaurant Equipment & Supply
TriMark USA



Management Excellence
Operator

Bloomin' Brands
No. of Employees: 94,000 systemwide
Sales Volume: $4.21 billion (fiscal 2017)
No. of Units: 1,500
Company Motto: "No Rules, Just Right"

By Rita Negrete-Rousseau, Contributing Editor

When Lou Anich, Director of Key Accounts at Hatco Corp., is asked about his company's business relationship with Bloomin' Brands, he thinks first about the day a high-energy team from the Florida-based multiconcept operator showed up at Hatco's manufacturing plant in Sturgeon Bay, Wis.

"We had a project with them; they wanted to test new equipment at our facility and had some ideas about what they wanted," explains Anich, who nominated Bloomin' Brands for *FER*'s Management Excellence Award. "They shipped everything they would need—ingredients, vegetables, spices, meat products, dairy, smallwares. They tested the equipment on their list, looked at other pieces of equipment they hadn't thought about. And we learned how to make Outback's Bloomin' Onion. It was fun. The on-site testing opened their eyes to our products, and opened our eyes to their restaurants. That's what's meant by collaboration and cooperation. They're very good that way."

Anich has praise for those he works with directly at Bloomin' Brands, including Global Procurement Manager Ryan DeSimone (a Young Lion Award winner from 2013) and Senior Design Project Manager Matt Morel. But also he notes that the "cutting-edge, collaborative, cooperative" culture of the company and its distinctive casual-dining concepts (Outback Steakhouse, Carrabba's Italian Grill, Bonefish Grill and Fleming's Prime Steakhouse) goes beyond individuals. "It's a culture that has been pervasive through Bloomin' Brands for years," he observes. "They have consistently developed that culture with different people coming in and different teams being assembled. And that's amazing."

DeSimone thinks so, too. "Bloomin' Brands is a great place to work and to have fun," he says. "People are driven to be part of something that they can be proud of, that values them, that they can call their own." DeSimone defines "fun" as "bringing energy and joy to others, having a sense of humor, and being able to laugh at ourselves and celebrate together."

A positive experience for employees, customers and partners is something that Bloomin' Brands consciously strives for and measures. "If we take care of our people, the institution will take care of itself," DeSimone explains. "In addition to measuring sales and profit, we measure the quality of our employees', customers', suppliers' and communities' experiences, and hold ourselves accountable for achieving our goals. Whether that's taking care of customers in the restaurants or supporting someone who does so from the home office, we see the experience through the lens of our consumers, understand their expectations and act to exceed them. We work with our suppliers to develop productive and enduring relationships built on trust and service; we understand our mutual dependence and work toward a future where we succeed together."

That people-focused corporate culture can lead to unusually high levels of initiative and teamwork. Thanks in part to the efforts of a "culture committee," head-office employees strengthen their relationships with organized volunteering opportunities, a tradition of decorating coworkers' office spaces for their birthdays, scheduled entertainment outings, a big year-end holiday bash and the cherished institution of Beer Cart Fridays. The cohesion extends to the restaurant unit level, too. DeSimone points as an example to the proprietor and staff of an Outback Steakhouse in Panama City, Fla., that was damaged in Hurricane Michael in fall 2018. Even as their restaurant remained closed awaiting repairs, the team served 4,000 hot meals a day to local residents and first responders, collected relief supplies and organized supply drops for those unable to leave their homes or neighborhoods for an extended time.

Several procurement staff members testify to the company's unusually cohesive culture and close relationships with suppliers.

From Kristen Brooks, V.P. of Global Procurement: "The most rewarding moments are when crossfunctional teams work together on a common goal and have each other's backs. If you don't have that trust you have nothing."

Adam Shrif, Director of Global Procurement agrees. "We spend as much time together as we do with our own families, so it's imperative that we have fun and stay energized. And we consider our supplier partners part of the team."

"My life with Outback taught me how to take care of the people around me—compassion, hospitality, fun and genuine concern for people," says Julie Parrish, Procurement Specialist. "We treat our supplier relationships with as much importance as we do our teammates internally."

Angela Killings, Procurement Specialist, adds: "Our supplier partners are family. They support us by keeping us informed of innovations, trends, changes in the market and hands-on training. We wouldn't be who we are without them."


Management Excellence
Operator

Shake Shack
No. of Employees: 7,000 U.S.
2018 Sales Volume: $450 million-$452 million (projected)
No. of Units: 200 (128 U.S., 71 international as of Dec. 1, 2018)
Units Opening in 2019: 35+
Company Motto: "Stand for Something Good"

By Rita Negrete-Rousseau, Contributing Editor

If your company founder literally wrote the book on enlightened restaurant management, you're automatically under extra pressure to operate an enlightened purchasing department.

But working for Danny Meyer—bestselling author of Setting the Table, public speaker and founder of the fast-growing fast-casual chain Shake Shack—doesn't seem to faze Senior Director of Supply Chain Lisa Kartzman and her staff. Instead, being a cog in Meyer's "Enlightened Hospitality" empire energizes and inspires them. "It's not about drinking the Kool-Aid," Kartzman says. "It's about inserting yourself into a credible company. I walk in every day and, without a doubt, this is one of the happy places in my life. There are so many of us that feel that way. We're rooted with each other and rooted to the communities we serve. We take care of our people first, so they can better care for our guests. All of our departments and Shacks operate as close-knit teams dedicated to developing future leaders in the industry."

Kartzman has been with the burger-and-milkshake chain for four-and-a-half years, and has seen and overseen a lot of change in that relatively short time. Opening its first restaurant in 2004, Shake Shack had grown to 63 units, including international outposts, by the time of its IPO early in '15. Since then, the system has tripled in size.

Fast expansion in an era of scarce commercial real estate has necessitated the adaptation of a variety of footprints to the chain's needs. And unlike many competing concepts in the "better burger" niche, Shake Shack is known for an ever-changing menu, making the task of specifying equipment and supplies considerably more complicated than it otherwise would be.

Two years ago—with a nod from her boss, V.P. of Supply Chain & Menu Innovation Jeffrey Amoscato—Kartzman added oversight of equipment purchasing to her responsibilities, and hired Sheri Stanchfield, a veteran of Whole Foods, as Foodservice Equipment Manager. Stanchfield, in addition to verifying details of equipment proposals to ensure proper fit and usage in each new space, has created equipment training materials including detailed videos. Rey Cruz, formerly a construction and restaurant facilities specialist at P.F. Chang's, came on board as Senior Manager of Facilities around the same time. He "immediately reviewed in depth our core equipment specifications," Kartzman says. "He had the ability to tweak the placement of compressors on refrigerators, make our bacon press safer, change our griddles to ensure ease of cleaning and safety in handling our grease. He continues to be a huge asset."

Two more game changers came in fall '18. One was the opening of the Shake Shack Innovation Kitchen, a state-ofthe-art testing facility and street-level restaurant, in New York City's West Village. The other was the hiring of John Karangis, formerly of Danny Meyer's Union Square Events, as the Shack's new Executive Chef. "We're excited to continue to push the boundaries of creativity," Kartzman says. "We expect new menu items and more chef collaborations in our future."

Throughout all these changes, the purchasing team has remained very clear about its mission: to serve restaurant unit staff so they can better serve customers. "Fifty percent of what we do every day is in support of our restaurants and our managers," Kartzman says. "We make sure that team members don't have to stress to get answers to their questions about equipment, because we want the guests to be well taken care of. The Shake Shack experience begins with our amazing hospitable team members who create genuine relationships with our guests."

Suppliers who work with the E&S purchasing personnel say the company culture makes a big difference to them, too.

"They're transparent, fair, openminded, interested in innovation and focused on the customer," says Ursula Vermillion, Executive V.P. at Columbus, Ohio-based E&S supplier the Wasserstrom Co., who nominated Shake Shack for *FER*'s Management Excellence Award. Wasserstrom supplies smallwares to the chain. "We've worked with them for years, been with them through their accelerated growth period, including helping them open some units internationally," Vermillion says. "They've attempted some challenging sites for new stores, and done it with limited staff. They regularly add new menu items, and we've helped them find the right supplies for these items. Over that time, we've built a long-term relationship of loyalty."

Rosina Boyd, G.M. of the Madison, Conn.-based Viola Group, which works with manufacturers to supply walkin coolers, ice-cream machines and other items to Shake Shack, offers a similar report. "They're very progressive and dynamic, on fire literally all over the country," she says. "It's sometimes a challenge for us as a vendor when they're opening stores tremendously fast. But they give us great reporting, advance notice of what stores are coming up, and they execute their growth plan just as they've stated it. They're true to their word, and very loyal."

C.L. Woodward, Group V.P. for Business Development at Southbend/Middleby Corp., prizes above all else the easy communication his company has with the Shake Shack team. "We have the ability to work with anyone on their team, and are encouraged to reach out to anyone who can help resolve issues and improve processes," he says.

As Kartzman sees it, those great supplier partnerships are of a piece with her company's overall commitment to effective cooperation in service of the customer. "There are no silos here," she says. "This company really walks the talk in terms of supplier and manufacturer partnerships as well as work partnerships internally, with each department working together as part of a greater whole."


Management Excellence
Noncommercial Operator

University of California San Francisco Health
(Parnassus, Mount Zion and Mission Bay locations)
No. of Employees: 450 employees, 375 FTEs
Foodservice Scope: 3 kitchens, 2 cafés, 2 c-stores, 2 coffee carts, catering, patient services

By Rob Townsend, Contributing Editor

"Dan Henroid is the most connected person I know," says Chris McCracken, Director of Nutrition Services at UC San Diego Health. "He doesn't just know people, he uses his connections to get things done with his job, for his community and for our professional community."

Those connections help enable Henroid's success as Director of Department of Nutrition and Food Services at University of California San Francisco and Sustainability Officer for UCSF Health. Under his leadership, UCSF Nutrition and Food Services handles all food operations at three facilities, including patient dining, retail outlets, inpatient and outpatient nutrition services, catering and gift shops.

In his 12 years at UCSF, Henroid and his team have won awards for health and wellness, sustainability, education, technology and waste management.

Among his successes are the 27 robots that push carts filled with food and pharmaceuticals throughout the Mission Bay location. Once at their delivery points, real people deliver the food and drugs to patients. "Not only are the robots labor saving, there isn't much job satisfaction from pushing a cart from point A to point B," Henroid says. "Our people can stay working with patients and working together in the kitchen. Also, my workforce isn't getting any younger, so I see this as a workforce preservation system."

McCracken says Henroid's passion for innovation helps him successfully get through the finance and approval process. "I can't even tell you the things he's able to get done. I have to fight for pots and pans and Dan gets robots," he jokes.

Wendi Vela, Department Manager, Food and Nutrition Services at UC Davis Health, cites Henroid's passion for collaboration as a key to his success. "Dan knows a lot, but doesn't act out of ego. He shares his knowledge. He's very outspoken and advocates for the changes he needs. If he sees a technology that will make things more efficient, he'll speak up and make a case to get it."

"I think of the word 'integrity' when I think of Dan," says Marsha Diamond, Foodservice Business Consultant and President of Diamond Approach. "His leadership drives down through his whole team. Any success he achieves, he shares. Whatever his team does in terms of customer/patient satisfaction, food quality and food presentation is worth replicating."

Diamond says that Henroid's key to overcoming challenges is to reach out to his team, his business partners and his professional colleagues. "Again and again, he does his research on best practices. What kinds of solutions are others using? He is very meticulous."

"He's the most up-to-date person on the newest things coming out," says McCracken. "When I ask him about something new I've heard of, he'll say, 'Oh yeah, we've been working on that for a few months.'"

Vela agrees and says, "We were looking at getting rid of drinking straws at our location. When I mentioned it to Dan, he said that they did that a few months ago and shared how they did it."

Henroid oversees the Interactive Patient Experience committee at UCSF Health. "We give each patient at the Mission Bay location a tablet," he says. "Patients have a lot of doctors coming in and out and part of the tablet's screen shows a picture of the doctor with name and title so the patient knows who they're dealing with. The meal ordering program lets the patient use the tablet to order what they want when they want it within the parameters of what they can eat. The program knows what they're allergic to and gives nutritional information in real time item by item so they don't order too much food or too many carbs. It also works in eight languages beyond English. Patients who speak Cantonese can use it as well as English speakers. We are going to roll it out to our legacy hospitals."

In 2017, Henroid received a Lifetime Achievement Award from the Association for Healthcare Foodservice, an organization dedicated to self-operated healthcare management. "If you're working for a foodservice contract management company, you have the resources of a larger organization, but at the same time, you're serving two masters: your company and your clients," he says. "I believe it's better to provide better quality at similar cost while keeping only one master. AHF is a sharing group with resources and a network of peers doing what you do with the same challenges." Henroid sits on the conference planning committee and the editorial board.

"I don't know when Dan sleeps," says McCracken, pointing to Henroid's ability to balance work and family life. "In addition to doing what he does at UCSF, he's a dedicated dad, coaching his son's softball team.

Diamond sums up her appreciation of Henroid: "Dan is definitely someone I'd want in my lifeboat."


Management Excellence
Consultancy

SSA Foodservice Design + Consulting
No. of Employees: 14
No. of Locations: 3
Portfolio Highlights: Hard Rock Cafés (worldwide), Dean & Deluca (international locations), Bethesda Naval Hospital, Walter Reed National Military Medical Hospital, restaurants ranging from fast food to high end to celebrity chef-focused, corporate dining for Microsoft, John Hancock, Pepsi, Dell, and others; airports in the U.S. and Canada, universities, sports complexes, casinos, correctional facilities, resorts, and more
Company Motto: "Creators of exceptional experiences"

By Cynthia Clampitt, Contributing Editor

Some folks are great at identifying and following trends; others create them. Ken Schwartz, FCSI, President of SSA Foodservice Design + Consulting, relates, "We look at every venue individually, because each venue has its own identity. We help clients create oneof-a-kind experiences, by design or operation. We even design new equipment and tools for our clients. Any time we can do something that benefits our clients, we will."

Mika Halttunen, Chairman at Halton Group, shares an example of SSA's approach. "Halton was involved in a major project for Michael Mina at Levi's Stadium (home of the NFL San Francisco 49ers). The client envisioned a 'tailgate' experience for the foodservice operation. In that theme, they wanted an appliance that could cook half a steer! None existed. So, Ken and his team set out to design one and have it built. It is now the centerpiece of Michael Mina's Tailgate. This is just one of many examples where SSA has gone beyond the client's expectations and delivered their vision."

Schwartz emphasizes that his team doesn't just try to make a place look good. They also want it to work well. "As we design, we think about branding, but also we think about function and flow. Where will products come in? How will the food be served? We work with the client to draw out what the process will be, so that we can design the process, as well as the venue."

"SSA is creative in terms of concepts and creative in terms of using space," notes Kit Pappas, V.P., Hotel Management, Tavistock Development Co. "Not everyone has that combination of creative and technical ability. We're building three hotels from the ground up, and they have been very collaborative. They listen to our ideas and evolve as we evolve. They don't try to fit us into their concept. I can't say enough good things about them. They are extremely talented but also very likeable."

Schwartz explains their flexibility and creativity in terms of how the team works. "We have a very diverse team with different skills, experience and responsibilities. However, I look at them as if everyone is a potential guest of the client and therefore has valuable insight and perspective into the project. We have weekly staff meetings where everyone has input. This allows us to go back to the client with ideas from multiple perspectives. Of course, the client is as important a part of the development process as the design team."

The team approach is, in Schwartz's opinion, central to SSA's success. "Anyone who doesn't take into account the insights of all team members is missing a great opportunity. That is why everyone on the team is involved in every project. It's also why we all go as a team to the big shows. We all receive information differently and react to different things. One might get design ideas and another might identify unique software. Plus, when people travel together, it produces a better team effort."

Kevin Eaton, President, Eaton Marketing and board member of MAFSI (and 2015 Young Lion Award winner), acknowledges the effectiveness of Schwartz's team. "The talent within their organization is broad. They employ, among others, an ex-chef, ex-architect, ex-technician and ex-foodservice dealer. They bring this range of expertise to the table with every design. They also are a very educated firm; they jump at the opportunity to learn. They think outside the box, continually challenging the manufacturers I represent to innovate and make products better than they are right now. They challenge them to build equipment that has never been built before and give the reasoning behind why they should build it. On top of all that, they have an amazing rapport with their clients."

John Ott, V.P. Development, Bayshore Capital, adds, "At a high level, the folks at SSA think like a developer. They are not simply fulfilling an assignment, but they take the time to understand the project, think about it, and gain an understanding of what needs to be accomplished. They understand the business objectives, the experience objectives, the design objectives, and they think holistically. Their culture is empowering and fun, yet disciplined and process-oriented. I feel they are not just a hired consultant for services for a fee, but a true partner in the development. They are truly out for the best project solution. On a personal note, they are a pleasure to work with."

Discussing some of the secrets of his success, Schwartz says he thinks it's vital to treat everyone with respect and equality. It also is important to think of his team as individuals. "I want people to grow in their positions. The way we work together creates a more cohesive work environment. We also are careful in how we manage work. I want to keep everyone busy—but most of all, I want to keep them."

Click to the following page for Service Agency, Dealer Awards.