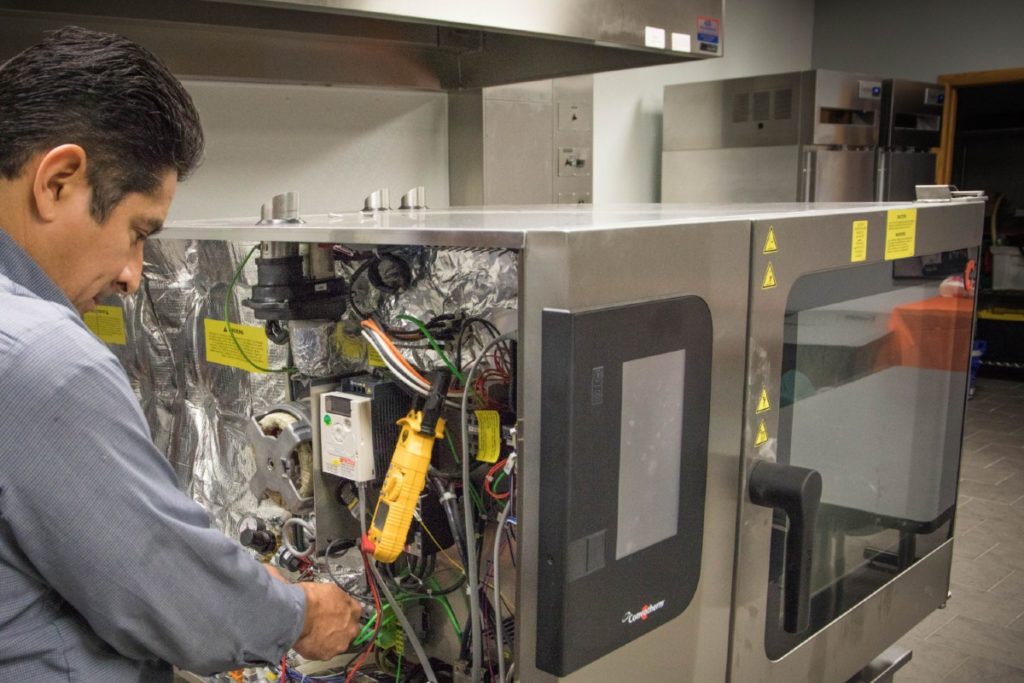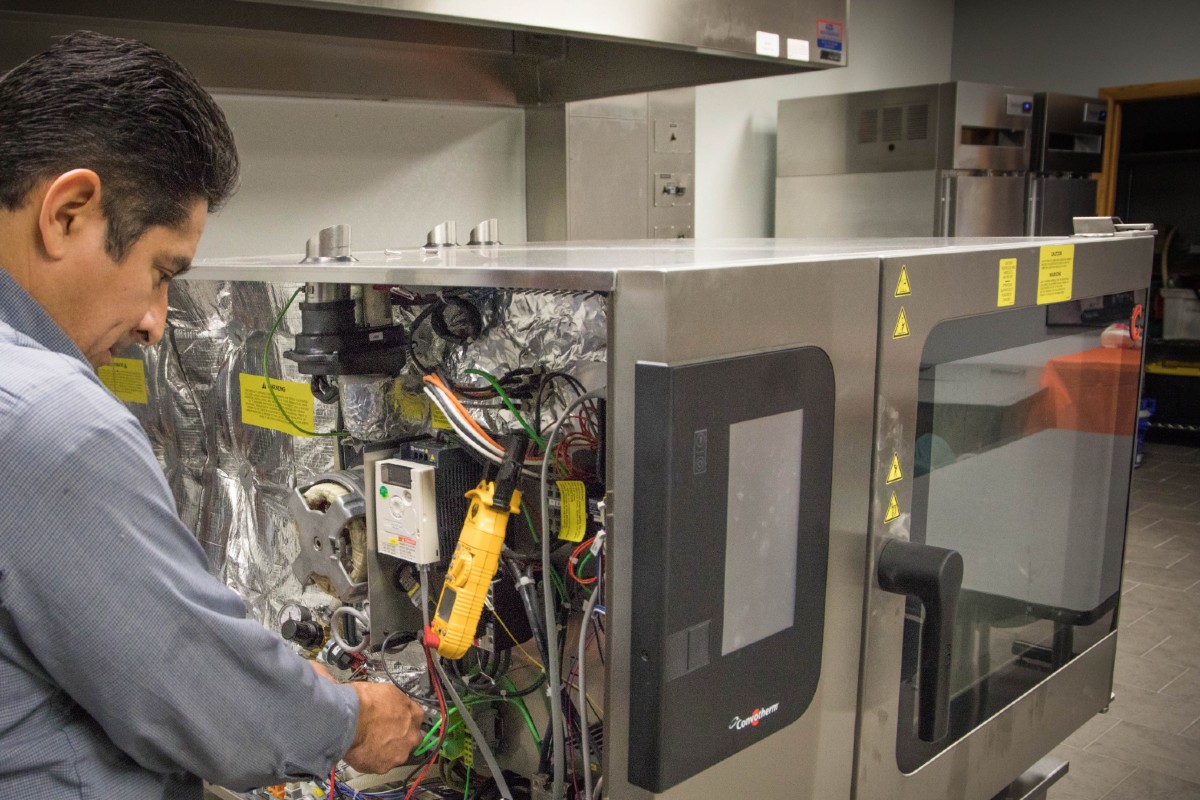 [COVID-19 Updates: See our complete coronavirus coverage here.]
The coronavirus outbreak has forced restaurants, schools and other institutions across the globe to close. Iconic chains like Starbucks, McDonald's and Dunkin' have shut dining rooms in favor of delivery, carryout and drive-thru. So we were curious about how service agents are dealing with the crisis and what they're experiencing on the ground. Are they keeping busy at a time when restaurants are not?
EMR, a Baltimore-based service and repair company that operates in the mid-Atlantic region of the United States, said it has seen some early decline, particularly with institutions like nursing homes.
"We haven't come to a screeching halt, but we've definitely noticed a little bit of a slowdown," said company president Caroline Kauffman-Kirschnick. "But with restaurants that are able to do deliveries and drive-thrus, I think [we're] going to stay reasonably active."
Additionally, even closed restaurants will need to stay on top of refrigeration maintenance as their products needs to be maintained, she said.
But that doesn't mean service agents are not also dealing with the impact. When it comes to employees, EMR ramped up communications regarding best-practices for staying healthy and reminding them of existing safety protocols. In addition, the company is adjusting its sick time pay policy. "We've loosened up on some of our [paid time off] policies, like loosening up on what people can take, just to allow people to take care of themselves."
Kauffman-Kirschnick says it's also important to remind her service agents to take time to prepare themselves mentally and to practice mindfulness and take a break from all the media.
"From a customer service level, people are already tense when their equipment's not working and, again, in this general collective state of the unknown, it's important for our people to be as level-headed as possible," she said. "To be a beacon of light when walking into precarious situation."
Other service companies are feeling the same uncertainty, while also balancing the protection of employees and delivering service to customers.
"Like everyone else, we are feeling the effects of the coronavirus," said General Parts president Gary Schermann. "We have instituted protection protocol for our employees and customers, but as of this moment we continue to have technicians in the field delivering service," he said. "Obviously, the situation is very fluid and we're paying close attention to the information provided by the CDC, WHO and government bodies."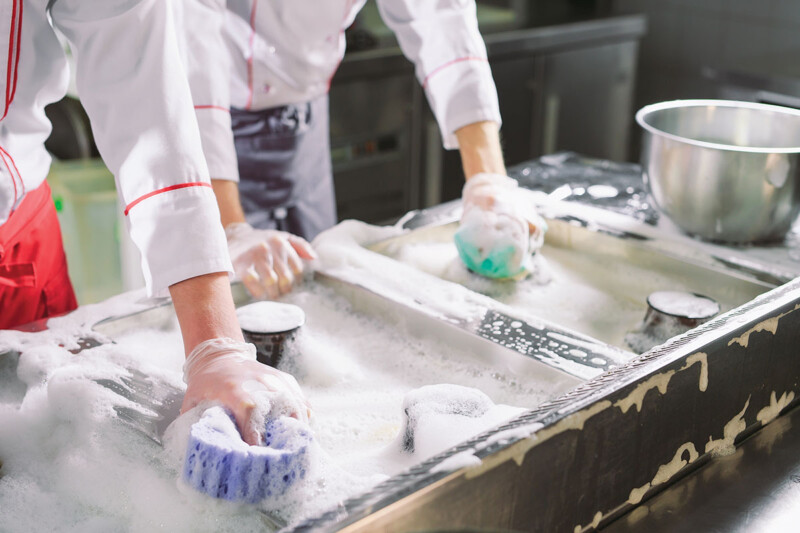 Maintenance
Gone unchecked, standard kitchen cleaning procedures can result in unintended consequences and costs.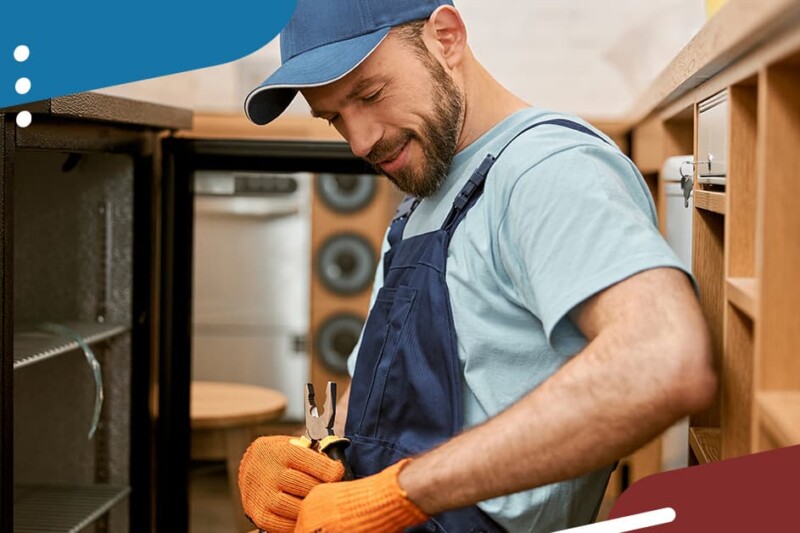 Equipment
Want to fortify customer loyalty and boost your revenue? Elevate your service approach. When you're dispatched to a service call, don't just solve the issue and head out. Consider ways…