Somerville Singapore Pte. Ltd.
Categories we specialize in
Components & Miscellaneous, Food Preparation Equipment, Furnishings & Décor, Primary Cooking Equipment, Refrigeration & Ice Machines, Serving Equipment, Smallwares & Cookware & Kitchen Tools, Storage & Handling Equipment, Tabletop & Servingware, Ventilation & Custom Fabrication, Warewashing & Janitorial Supplies, Warming & Holding Equipment
Back Bar Equipment, Bains Marie, Bakery Racks, Beverage Dispensers/Insulated, Bins/Ice Storage & Handling, Bins/Ingredient, Blast Chillers, Blenders, Braising Pans-Tilting/Powered, Bratt Pans, Bread Slicers, Breading Machines, Broilers: Charcoal or Woodburning, Broilers: Conveyor, Broilers: Infrared, Broilers: Over-Fired/Electric, Broilers: Over-Fired/Gas, Broilers: Shish-ka-bob, Broilers: Under-Fired/Electric, Broilers: Under-Fired/Gas, Cabinets: Ice Cream, Cabinets: Pizza, Cabinets: Proofer, Cabinets: Refrigerated/Mobile, Cabinets: Refrigerated/Stationary, Cabinets: Roll-In, Cabinets: Warming & Holding/Mobile, Cabinets: Warming & Holding/Stationary, Cafeteria Equipment, Cafeterias & Canteens/Mobile, Can Openers, Can Washers, Carts: Banquet Service, Carts: Bussing, Carts: Dish & Tray, Carts: Utility, Carving Stations, Chafers/Chafing Dishes, Cheese Melters, Choppers & Cutters & Slicers/Manual, Choppers/Cutters-Powered, Cold Plates, Cold Rooms, Conveyors: Warewashing, Cook & Hold Systems, Cook Stations: Tabletop, Coolers: Beverage, Coolers: Reach-in & Walk-in, Crepe Makers, Cutters/Choppers: Potato & Vegetable-Manual, Cutters/Choppers: Potato & Vegetable-Powered, Dispensers: Cereal/Snack, Dispensers: Hot Chocolate, Dispensers: Hot Water, Dispensers: Ice Tea/Iced Coffee, Dispensers: Juice, Dispensers: Milk, Dispensers: Refrigerated Plate & Dish, Dispensers: Self-Leveling, Dispensers: Silverware, Dispensers: Wine, Display & Deli Cases: Heated, Display & Deli Cases: Refrigerated, Display & Deli Cases: Unheated, Display Cases & Merchandisers: Countertop, Disposer Systems: Food Waste, Dough Cutters, Dough Dividers: Molders & Rounders, Dough Handling Equipment: Other, Dough Kneaders, Dough Retarders, Dough Sheeters, Doughnut Equipment, Doughnut Fryers, Drawer Warmers, Drink Mixers, Dryers: Laundry, Dryers: Salad/Vegetable, Egg Boilers/Cookers/Poachers, Filters: Grease & Exhaust, Fire Suppression Systems/Ventilation, Food Processors, Freezers: Blast, Freezers: Ice Cream/Soft-Serve/Yogurt, Freezers: Mobile, Freezers: Reach-In, Freezers: Undercounter, Freezers: Walk-In, Fryer Baskets, Fryers: Conveyor, Fryers: Deep Fat/Countertop, Fryers: Deep Fat/Electric, Fryers: Deep Fat/Gas, Fryers: Doughnut, Fryers: Pressure, Glass Washers, Griddle Bricks/Scrapers/Screens, Griddles & Grills: Electric, Griddles & Grills: Gas, Grills: Charbroil, Grills: Counter, Grills: Double-Sided, Grills: Woodburning & Charcoal, Hoods: Ventilation, Hot Dog Grills, Hot Plates, Ice Bins, Ice Breakers/Crushers, Ice Cream Cabinets & Freezers, Ice Dispensers, Ice Machines: Cubers & Flakers, Ice Tea Dispensers & Makers, Induction Cookers & Hobs: Tabletop, Induction Griddles, Induction Ranges, Meat Saws, Meat Tenderizers, Merchandisers: Dessert, Merchandisers: Pizza, Merchandisers: Wine, Microwave Ovens, Milk Shake Machines, Ovens: Baking & Roasting/Electric, Ovens: Baking & Roasting/Gas, Ovens: Barbecue, Ovens: Combination, Ovens: Convection Electric, Ovens: Convection Gas, Ovens: Conveyor, Ovens: Countertop, Ovens: Electric Deck, Ovens: Gas Deck, Ovens: Microwave, Ovens: Revolving & Rotary, Ovens: Roll-In & Rack, Ovens: Rotisserie, Ovens: Slow Cook & Hold, Pasta Cookers: Range Top, Pasta Machines, Pastry Machines and Equipment, Pizza & Sandwich Preparation Tables, Pizza Ovens, Plate Dispensers, Plate Warmers, Pre-Rinse Spray Units, Proofer Cabinets, Racks: Dish, Racks: Dunnage/Storage, Racks: Pot & Pan, Range Suites, Ranges: Chinese, Ranges: Electric, Ranges: Gas, Ranges: Induction, Ranges: Stock Pot and Candy Stoves, Refrigeration Components & Compressors, Refrigeration Systems: Remote, Refrigerators/Coolers: Blast & Quick Chilling, Refrigerators/Coolers: Drawers, Refrigerators/Coolers: Fish Files, Refrigerators/Coolers: Mobile, Refrigerators/Coolers: Pass-Through, Refrigerators/Coolers: Reach-In, Refrigerators/Coolers: Roll-In, Refrigerators/Coolers: Under Counter, Refrigerators/Coolers: Walk-In, Rice Cookers, Rotisseries: Electric, Rotisseries: Gas, Salad/Vegetable Dryers & Washers: Powered, Salamanders, Scales: Electronic, Scales: Mechanical, Scales: Portioning, Scales: Receiving, Shelving: Plastic & Composite, Shelving: Solid Stainless, Shelving: Wire, Silver Burnishers/Washers, Sinks: Bar, Sinks: Compartment, Sinks: Drop-In, Sinks: Kitchen, Slicers: Manual, Slicers: Powered, Smoking Stands & Sand Urns, Soft-Serve Machines, Soup Kettles/Warmers/Servers, Steamers: Convection & Pressureless, Steamers: Countertop, Steamers: Pressure, Steamers: Rice, Stock Pots, Sushi Equipment & Supplies, Tables: Refrigerated, Tea Brewers, Toasters: Conveyor & Rotary, Toasters: Slot-Type, Vacuum Packaging Equipment, Ventilation Fire Systems, Ventilation Hoods & Systems, Waffle Bakers & Irons, Warewashing Machines: Conveyor-Type, Warewashing Machines: Door-Type, Warewashing Machines: Flight-Type, Warewashing Machines: Glass, Warewashing Machines: Pot/Pan/Powered Sink, Warewashing Machines: Rack/Cabinet/Tray, Warewashing Machines: Undercounter, Warmers: Bread/Roll/Bun, Warmers: Coffee, Warmers: Countertop, Warmers: Drawer, Warmers: Drop-In, Warmers: Pass-Through, Warmers: Popcorn & Pretzel, Warmers: Soup, Wine Refrigerators & Merchandisers, Wok Ranges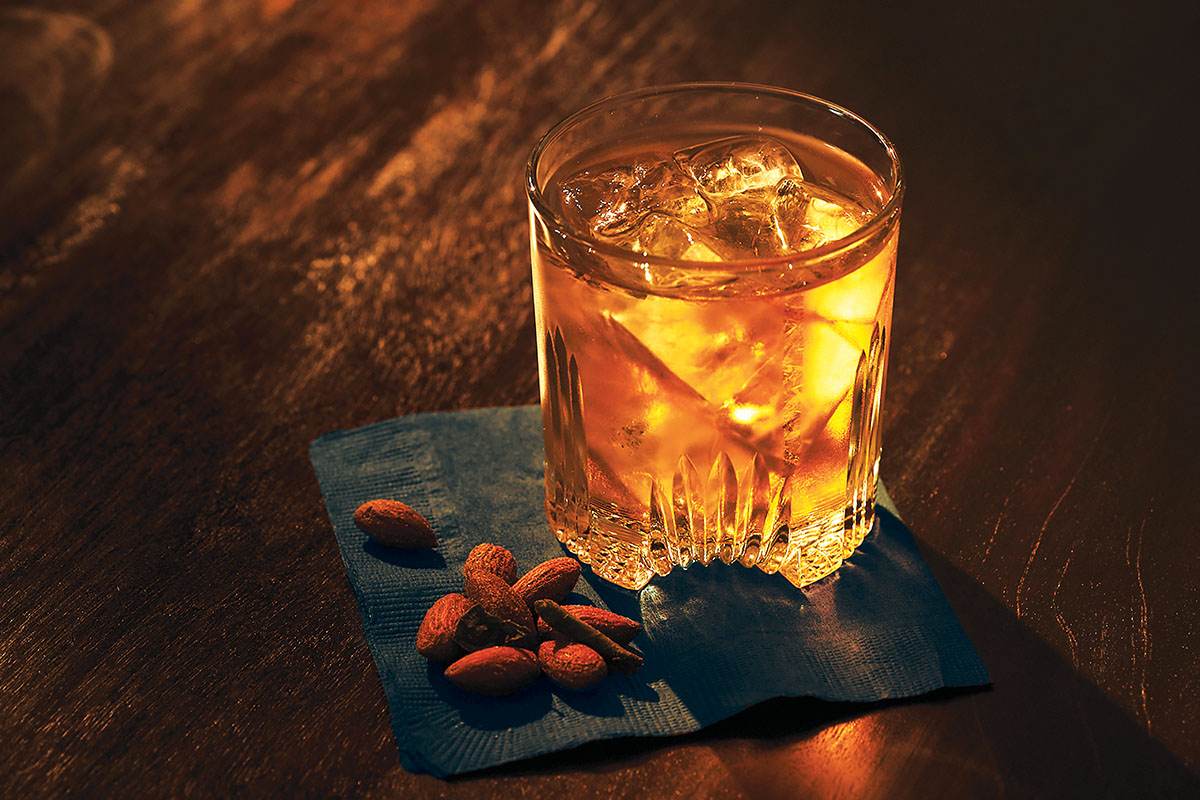 Cube ice machines support many applications, and more models now come with safety features and designs that make them easy to clean.