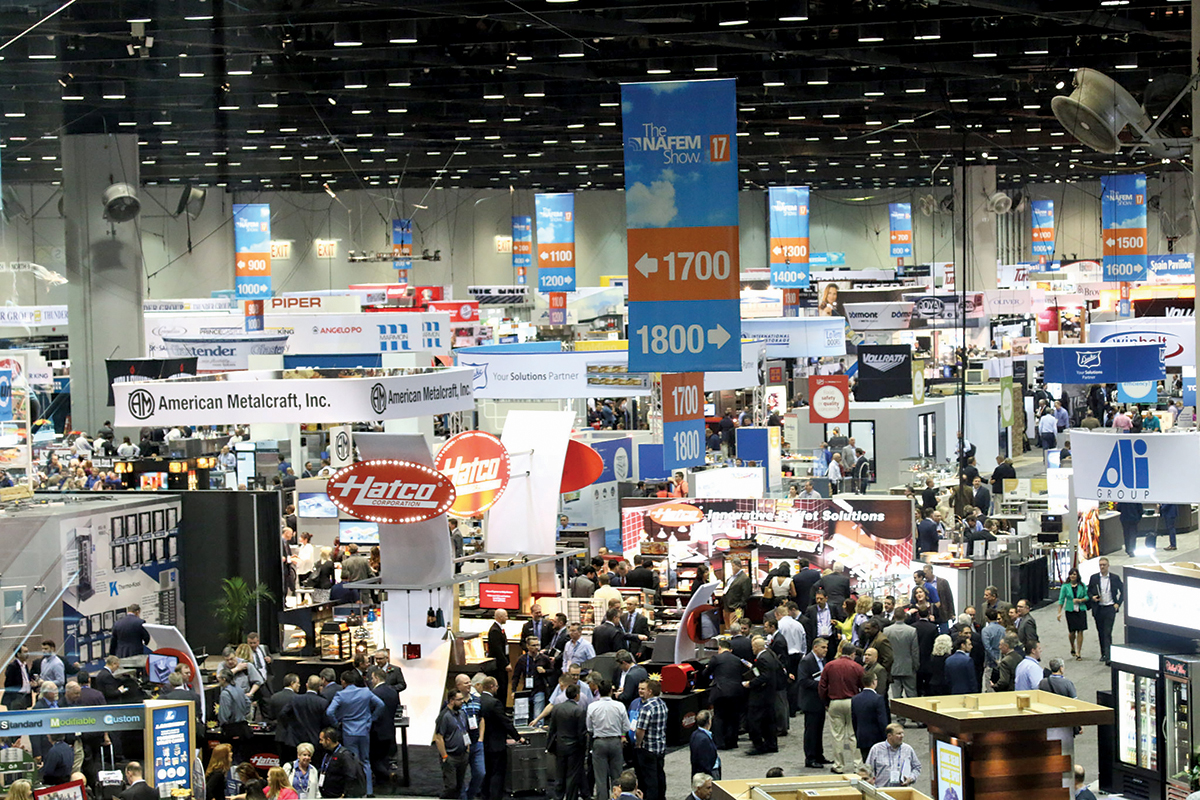 Assembling the right building blocks for your operation's success will be easier after a visit to The NAFEM Show. NAFEM's biennial experience takes place Feb. 7-9, 2019, at the Orange County Convention Center in Orlando, Fla.
Attendees will have access to more than 500 exhibitors in the 375,000-sq.-ft. convention center providing advanced solutions to many day-to-day issues faced in the industry. One of the most popular highlights of the show since its introduction in '11 was formally known as WHAT'S HOT! WHAT'S COOL! Organizers put a new spin on the program in '19. Called WHAT'S HOT! WHAT'S COOL! What Works!, the program will focus on tried and proven solutions to the most problematic issues faced by foodservice operators.
Selection for inclusion in one of the show's four WHAT'S HOT! WHAT'S COOL! What Works! Lounges means that the product demonstrates how a critical, unmet need was fulfilled or solved a problem. It demonstrates this through tangible, quantifiable benefits such energy efficiency, food safety, labor savings, and eco-friendly materials. Four product lounges will feature 23 products on the show floor where attendees can explore and experience these tried and proven solutions in a relaxed setting. Find a list of participants at thenafemshow.org/about-the-show/whats-hot-whats-cool/.
"At The NAFEM Show, attendees can expect a world where the business of foodservice equipment and supplies takes center stage," says Rich Packer, CFSP, The NAFEM Show Chair. "Our attendees face real everyday challenges, from saving on energy and water costs, to increased competition in providing flawless dining experiences. When it comes to foodservice, consumers demand a quick, modern and memorable experience. Our exhibiting companies know this better than anyone and are here to help."
Allied Association Meetups
During the show, NAFEM allied associations will all be in Booth 1435. Some associations will host concurrent events, including the following:
Foodservice Consultants Society Int'l.-The Americas: The FCSI-TA Symposium 2019 will kick off with an Opening Party on Tues., Feb. 5, from 7-10 p.m. at the Andretti Indoor Karting & Racing. Wednesday will feature a full day of networking and educational sessions from 8 a.m.-4:30 p.m. Visit fcsi.org/2019-fcsi-ta-symposium for details.
Manufacturers' Agents Association for the Foodservice Industry: The MAFSI Membership Meeting will take place at the convention center on Fri., Feb. 8, from 5-6:30 p.m., room TBA. Stop by its booth for information on SpecPath, the industry's first foodservice project tracking software. Foodservice 101, a six-part curriculum covering the basics of the foodservice industry, also will be offered. It will take place at the convention center.
Foodservice Equipment Distributors Association: The FEDA Education Session and Lunch will run Fri., Feb. 8, from 12-1:30 p.m. Visit feda.com for details.
Also Of Note
The Florida Restaurant Lodging Association will lead the Food Protection Manager Certification Training and Exam (ServSafe) on Wed., Feb. 6, and Thurs., Feb. 7, from 8 a.m.- 1 p.m. Registration is $250 through Jan. 16 and includes the class, study guide and exam. Also included is breakfast and lunch on Wednesday and breakfast on Thursday. Registration fees increase to $275 after Jan. 16 or at the door. Find more information at thenafemshow.org/news-and-insights/train-certify-nafem-show/.
Before the show, make sure to download the free E&S Trend Recap. This great tool is loaded with insider tips on improving operations, new foodservice rules for E&S buyers, key considerations on energy efficiency and menu review to help you make proper equipment purchasing choices. Check it out at thenafemshow.org/news-and-insights/free-equipment-supplies-trends-recap/.
The NAFEM Show
Feb. 7-9, 2019
Orange County Convention Center, Orlando, Fla.
Show Hours:
Thursday, Feb. 7, 9 a.m.-5 p.m.
Friday, Feb. 8, 9 a.m.-5 p.m.
Saturday, Feb. 9, 9 a.m.-3 p.m.
Attendees: 20,000+ Exhibitors: 500+
Events:
Kick-Off Party: Wednesday, Feb. 6, 5:30-7:30 p.m., Hyatt Regency Orlando.
Tickets: $30. It features a live band.
The NAFEM Party: Friday, Feb. 8, 7:30-11:30 p.m., Orange County Convention Center.
Tickets: $100 through Jan. 16, $125 after; 10 per table $1,000 through Jan. 16, $1,250 after.
Registration: $75 through Jan. 16, $100 after. Register at thenafemshow.org.
Come Visit Us!
Stop by the FER Booth 890 during your visit to the show. Members of the FER staff and sister companies Ignitor Labs and Specifi are looking forward to hearing your thoughts regarding your favorite equipment finds.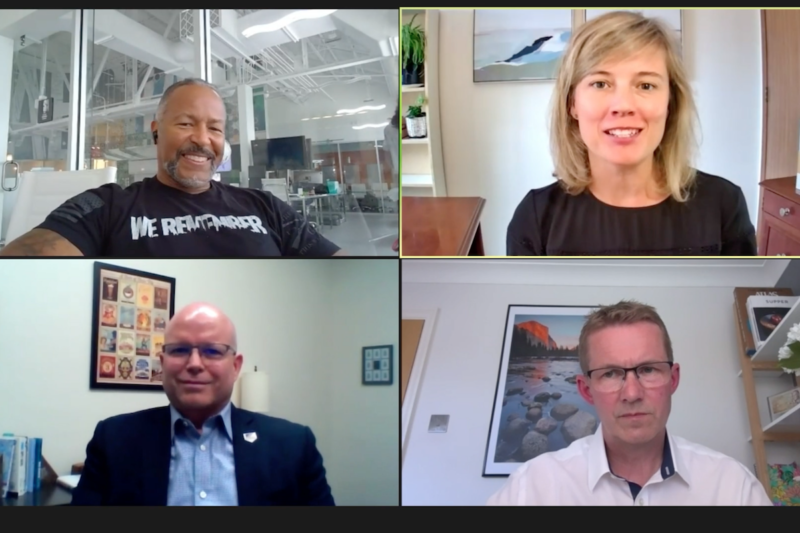 Event Coverage
From the U.K. to Nashville, Tenn., and beyond, challenges and changes in the foodservice industry have more parallels than one may suspect.