6 Myths About Going Electric
Some operators are switching from gas technologies to electric models. What does the change really mean?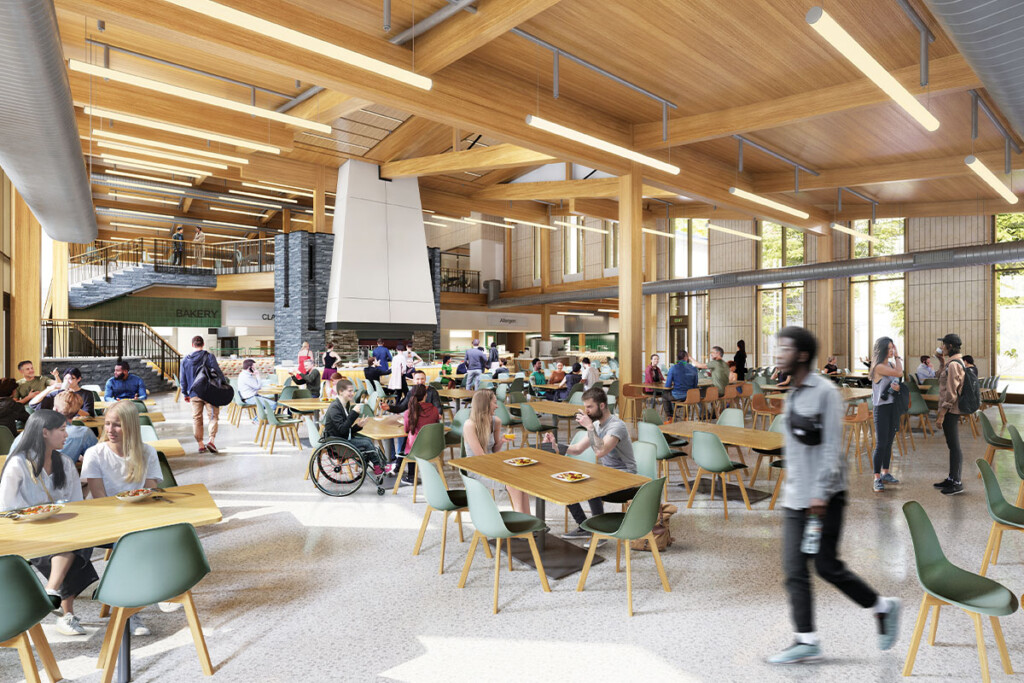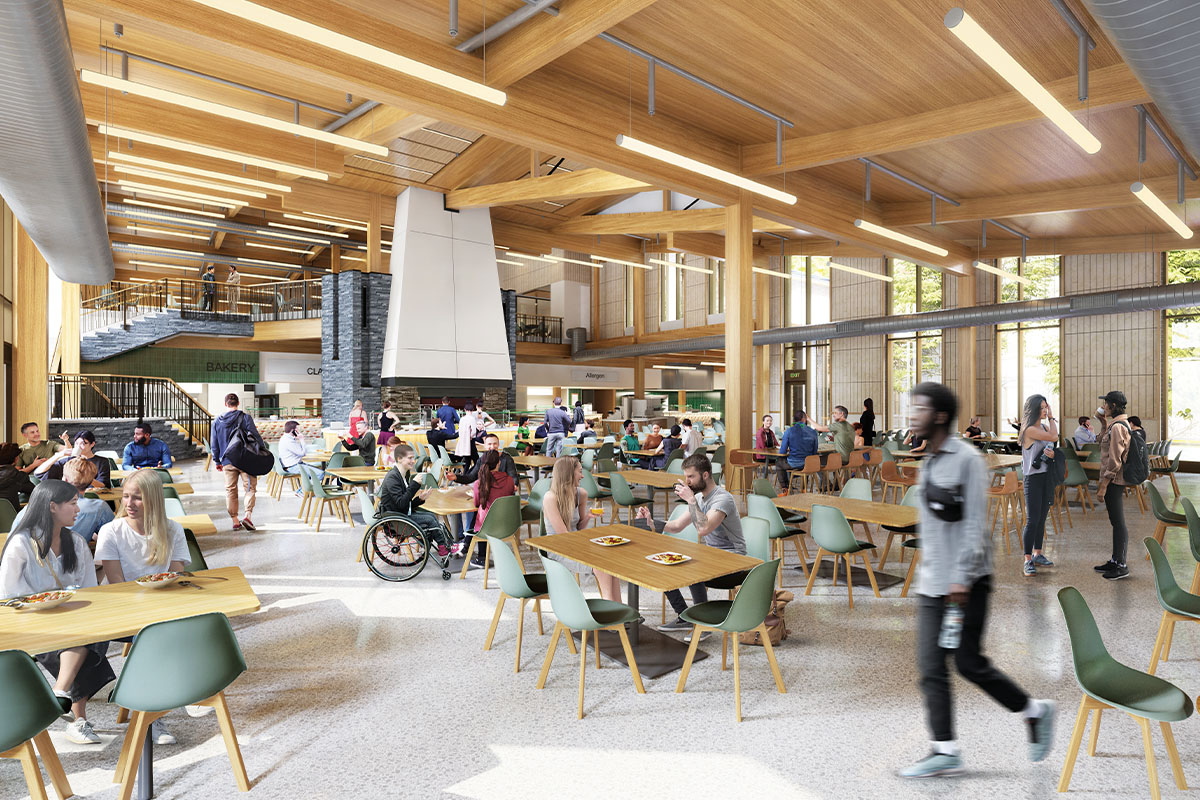 As concerns about climate change increase, some foodservice operators are moving to all-electric kitchens to reduce carbon emissions and slow environmental changes. "It started as a grassroots push, but it's gaining momentum," says Kip Serfozo, FCSI, LEED ID&C AP, WELL AP, director of design for foodservice design and operational consulting firm Cini-Little Int'l. "I think it's something that's going to grow exponentially," he says, estimating that 10% of his projects are all-electric.
The move away from gas technologies toward electric ones, known as electrification, is most popular with universities, the healthcare segment and corporate clients who promote sustainability as part of their mission. "For the average restaurant, there are so many pressures with labor and other costs, this is far removed from their agenda. They're not worried about gas or electric," Serfozo says. "It's mostly big corporations. But those big corporations influence the smaller guys down the road."
Gas cooking still reigns throughout much of the U.S. foodservice industry. The question of whether to switch to electricity, which is often more expensive, can be confusing. Below, we debunk six myths about electrification.
1. ELECTRIC EQUIPMENT IS ALWAYS BEST FOR THE ENVIRONMENT.
To understand the environmental impact of switching to electric equipment, look beyond the walls of your kitchen. What powers your local electrical grid? If your foodservice operation plugs into clean energy—generated by sources like solar or wind power—going electric slashes equipment-related carbon emissions.
"The big picture is that we need to get to zero net carbon by 2050," says Richard Young, director of outreach at the Frontier Energy Food Service Technology Center, which is dedicated to reducing energy and water consumption in the foodservice industry. "The easiest way to get there is to use clean fuels," he says. "If I go to one of these states that still relies heavily on coal-fired plants, my all-electric burger joint would actually be spilling more carbon into the atmosphere."
Keep in mind that appliances can have a long life, and some areas are moving toward clean energy sources. Investing in electric equipment now could have a larger environmental impact down the road. Meanwhile, switching to electric equipment might improve your indoor air quality if you're replacing a gas range, which releases harmful emissions during the combustion process.
2. LOCAL GOVERNMENTS ARE FORCING THOUSANDS OF FOODSERVICE OPERATORS TO DITCH EXISTING GAS EQUIPMENT.
Some local jurisdictions have enacted natural gas bans, but these typically apply to new construction, not existing buildings. The first all-electric ordinance was passed in Berkeley, Calif., in 2019. As of June, 66 jurisdictions nationwide have passed pro-electrification policies, including 52 in California, according to the National Restaurant Association. Another 58 municipalities across the country have proposed similar legislation. Meanwhile, 21 states have adopted preemption laws that prevent local jurisdictions from enacting natural gas bans, according to the environmentalist organization Natural Resources Defense Council.
While most of these ordinances apply only to newbuilds, Ithaca, N.Y., is requiring all commercial and residential buildings to be retrofitted with electrical systems and appliances by 2030. Be sure to check the specifics of any local ordinances.
With induction, you have greater control, and it's easier to have a consistent product." —Tarah Schroeder, Ricca Design Studios
3. ELECTRICAL APPLIANCES ARE INEFFICIENT AND SLOW TO HEAT UP.
While old-fashioned electric coil ranges warm slowly, today's induction burners heat cooking vessels almost instantly. On the surface, induction cooktops appear similar to glass-top electric ranges. Under the surface, an electric current is passed through a coiled copper wire, which creates a magnetic current through cookware sitting atop the range, quickly producing heat. The cookware—not the cooking surface— heats up, although there may be some transference of heat. One caveat: The cookware must be magnetic, like cast iron or many stainless steels.
Because the heat transfer is direct, and almost instantaneous, there's no need to preheat pans, says chef Christopher Galarza, founder of Forward Dining Solutions, a consultancy focusing exclusively on developing and implementing commercial electric kitchens. "I've done demos where I take the pan out of the freezer, put cold vegetables on top, and within seconds we're at a full saute," he says. Galarza was skeptical of the technology when first tasked with running an all-electric kitchen at Pennsylvania's Chatham University in 2016. After trying induction cooking, "I was blown away," he said, impressed by the cooking efficiency, the ease of cleaning induction cooktops and the reduction in radiant heat that resulted in a cooler facility requiring less air conditioning—all factors that help offset electricity's more expensive price tag.
4. COOKING WITH ELECTRICITY DOESN'T ALLOW FOR PRECISION AND CONTROL.
The majority of U.S. chefs were trained using natural gas stoves. "It's a very visual cooking," says Tarah Schroeder, FCSI, LEED AP, executive principal for Ricca Design Studios. "You're looking at the flame to help determine how hot that pan is getting." Skilled chefs quickly dial the flame up or down to control the heat.
Nevertheless, induction burners offer more precise cooking, says Schroeder, whose projects include an 800-seat net-zero carbon dining hall slated to open this fall at Pennsylvania's Swarthmore College. "With induction, you have greater control, and it's easier to have a consistent product," she says. As FSTC's Young points out, "If you set the burner on 3, you get the same output every single time."
Still, it's human nature to resist change. "Some old-school chefs want gas just because they don't understand the new technology of electric," Serfozo says. "We usually take them to a test kitchen. … Once they experience cooking on the electric, their eyes pretty much open up." Of course, some chefs still prefer to stay with what they know.
5. THERE AREN'T MANY ELECTRIC OPTIONS AVAILABLE.
Combi ovens, fryers, conveyor ovens and more have long been offered in similar gas and electric versions. FSTC compares the equipment in its appliance test lab. "In almost every single case, electric equipment matches or exceeds the gas equipment," Young says. "There's no problem with production and performance."
When it comes to ranges and woks, U.S. manufacturers have made great strides in recent years, catching up with Europe, where induction cooking is more common. "I feel like every six months they're just getting better," says Schroeder. "I remember starting the Swarthmore project in 2018, and having to look outside the U.S. for equipment. Now there are a lot of options here."
The biggest hurdle is finding an electric option for a charbroiler, Schroeder says. There are alternatives, like cooking in a combi oven and finishing on a grooved griddle. "It's pretty darn close," she says, but the flavor profile differs somewhat. Manufacturers continue to innovate, and new electric charbroiler prototypes are being tested.
6. GOING ALL-ELECTRIC IS THE ONLY WAY TO CUT CARBON.
If you're not ready to go all electric, there are other ways to reduce your carbon footprint. "In many cases, if you go from a low-efficiency gas appliance to a high-efficiency gas appliance, you can cut your carbon in half," Young says.
Jeff Clark, director of the National Restaurant Association's Sustainability Expert Exchange, which helps restaurants in their sustainability efforts, suggests reducing food waste. "That has a huge environmental impact," he says.
Schroeder recommends an energy-efficient design that focuses on "a smaller, more flexible cookline." When possible, she recommends replacing two pieces of equipment with a multifunctional piece, like a combi oven, and integrating portable equipment. The new Swarthmore dining hall will incorporate several plug-and-play equipment pieces that move from station to station as needed. Moving the pieces around keeps them from sitting idle, powered on, at a station not in use. "It's not only about using energy-efficient equipment," Schroeder says, "it's also thinking about what pieces of equipment you need."
---
Microsoft's All-Electric Beta Test
Microsoft plans to open 77,000 square feet of all-electric dining facilities at its East Campus in Redmond, Wash., starting in late 2023. It's part of the software company's goal to be carbon negative by 2030. Going all-electric for such a large project was daunting, says Jodi Westwater, senior services manager for Microsoft Dining Operations. "In our commercial kitchen spaces, 75%–80% of the equipment is gas. It was a big shift to wrap our minds around," she says.
In March, the company opened a smaller 13,000-square-feet facility nearby at its One Esterra building to use as a beta test. The One Esterra food hall has nine all-electric concepts. While some concepts, like the salad bar, required no equipment changes, others took significant R&D, including the Pacific Rim station. "It's a concept that exists elsewhere on campus using gas woks, so we knew we were inviting a direct comparison," Westwater says. Could the culinary staff procure an induction wok that reaches sufficiently high temperatures and can handle 150 transactions an hour? Not finding a suitable model, staff collaborated with a manufacturer to develop one. "Frankly, we made some mistakes along the way," Westwater admits. The team overemphasized the need for heat, resulting in a prototype that charred everything. "We said, 'We now know the science is there [to heat the wok]. We're no longer concerned about that. Now let's dial it down.'"
Culinary workers were resistant to electrification at first. "We went in kicking and screaming," but eventually embraced the change, says Culinary Director Craig Tarrant, who works with Microsoft through its contractor Compass Group. Regional Chef Jevic Acain explains, "I came into it thinking that—without even cooking [with induction]—I can tell you that fire is always going to be better." Nevertheless, he gave induction a try. "At first we burnt some noodle dishes, but the more we worked with it, the more I started understanding it." As a side benefit, the kitchen became a cooler, more comfortable place to work.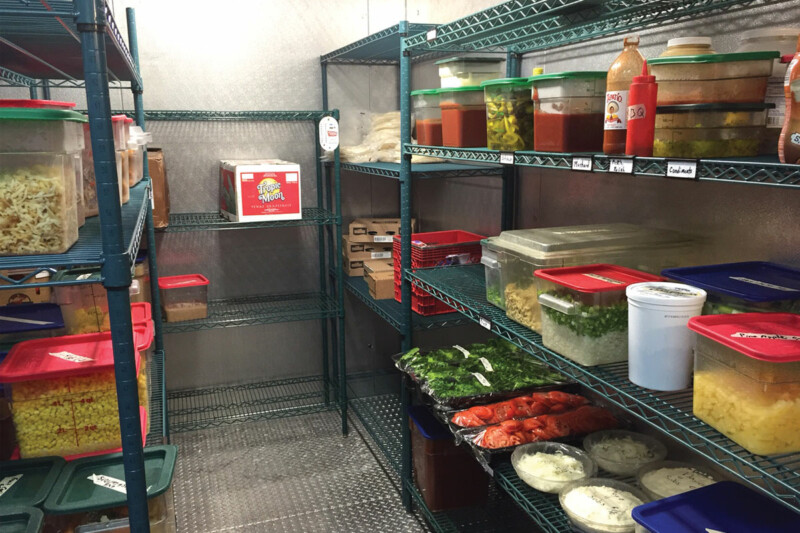 Equipment
A walk-in cooler and the food items stored inside are enormous investments for any business. As with any investment, you want to maximize your return and protect against loss. One…