Features
How to Spec
Special Features
11 Ways to Adapt Your Business for Delivery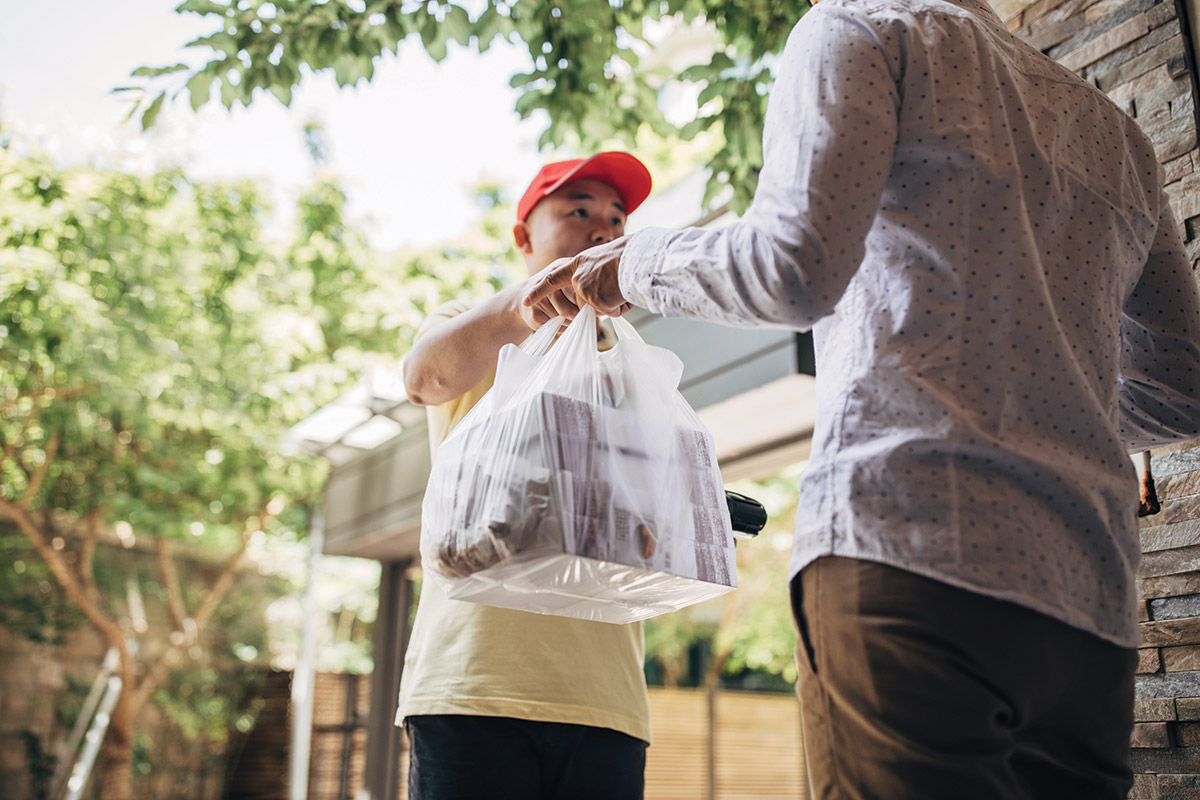 Today, many people choose to stream movies in their living room over making a trip to the theater— just like many people reach for their phones to order food delivery over dining out. "This tendency for people to want to remain in their own environment while eating their food is not going away," says Karen Malody, FCSI, owner of Culinary Options.
The stats are staggering. Twenty-one percent of consumers are ordering more delivery now than they were two years ago, according to Technomic's 2018 Takeout & Off-Premise Consumer Trend Report. And people are relying on third-party delivery services more than ever: For the nation's Top 5 third-party delivery companies— Door-Dash, GrubHub, UberEats, Postmates and Caviar, in that order—monthly sales reached $1.28 billion in May 2019, a year-over-year change of 50.4%.
Food delivery is growing beyond restaurants, too. For example, B&I clients are increasingly looking at providing the convenience of delivery to employees on premise, says Russ Benson, founder and CEO of DayOne Hospitality Consulting, which works with noncommercial operators in corporate dining, colleges and universities, and healthcare. "If you allow an external third party to come in, say DoorDash or whatever, now there is that gray area of how long did the food sit in the car … can they get through security and all of those other tripwires," he says. "That makes you say, hey, our on-site operator who is already badged, approved and in the space, could they provide delivery?"
Whether you sign on with a third-party delivery provider or offer some extent of delivery service yourself, it's important to make sure your operation is prepared for the switch. "People say, 'Well sure, we'll sign up with GrubHub and they'll just come in and get the food,'" Malody says. "Then it hits you: Oh my gosh. I didn't think through any of the logistics of how this is going to work."
Read on for tips from foodservice consultants on how to get set up for success.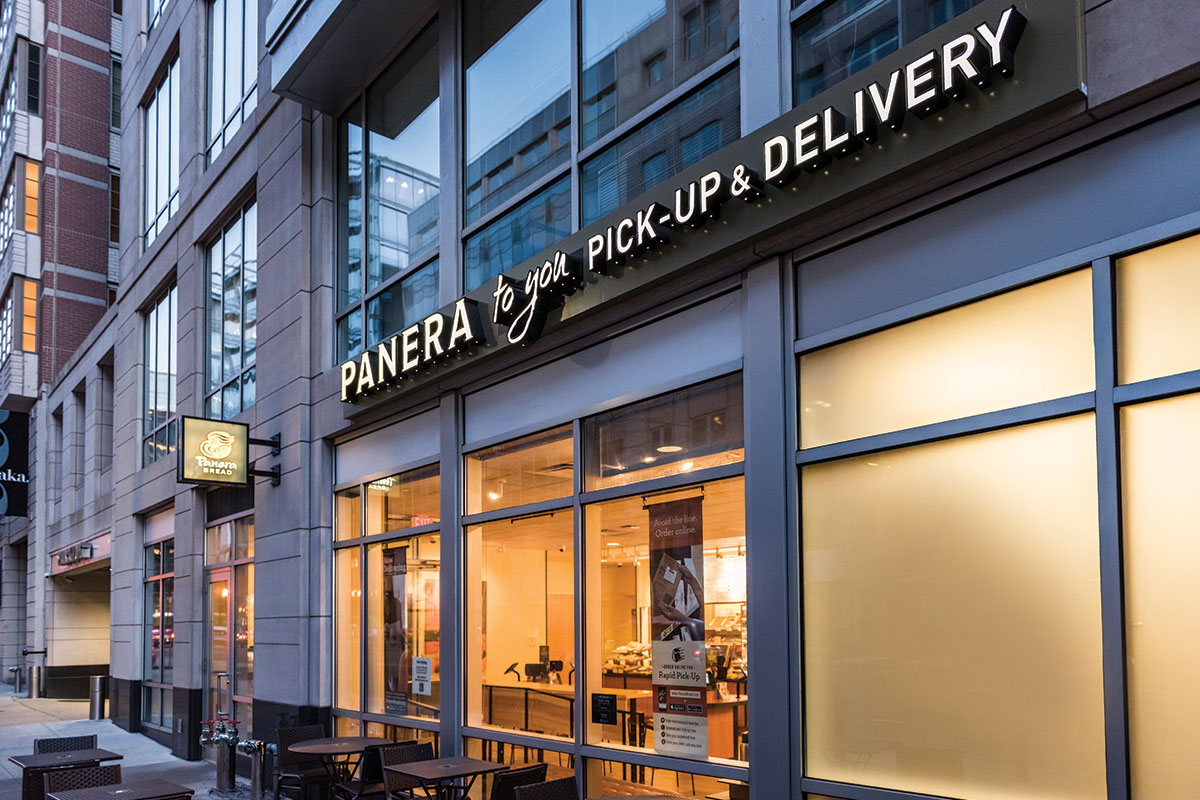 1. Crunch the numbers
Before investing time and money into better outfitting your operation for delivery, Malody advises operators to think critically about whether it makes sense financially. "You have to look at the packaging and the cost of that, which is not a small factor—on top of the fact that you're already letting go of 25%-30% of your profit every time that goes to a third party," Malody says. "You have to do a real cost-benefit analysis as to whether or not the potential increase in top-line sales is really going to drop anything specific to your bottom line, and that takes some real math work," she says. "Don't just say, 'Hey, let's do this' unless you've done your diligence."
2. Delivery-proof your menu
"If you're introducing the delivery process, the most important thing is the menu has to be engineered accordingly," Benson says. That might mean eliminating types of foods or preparations that just aren't doable for even the speediest of delivery drivers, such as fried foods with toppings like loaded fries or nachos. "Not all food travels well," Malody says. "You have to assure the customer that by the time the food gets to them, it will be in the best shape possible, and not everything on the menu is going to be deliverable."
3. Try tamper-proof containers
A recent study conducted by US Foods reveals that 28% of delivery drivers polled admitted to taking food from a delivery order. Malody suggests investing in tamper-proof packaging to give customers the peace of mind that their food has been untouched as it traveled from the kitchen to their living room. Tamper-evident plastic containers for cold meals such as salads, side dishes or sandwiches are one option; another is replacing standard paper or plastic bags with tamper-proof bags, such as those made by Seal 2 Go and Delivery Safe, Malody says. "Once you put the food in this bag and seal it, it is tamper-proof, so if in any way it has been opened or manhandled in delivery, [the customer] will know," she says. Another minimal-investment option is sealing your existing packaging with branded stickers or tape.
4. Designate a dedicated makeline
If your delivery volume is large enough to warrant a second makeline, it will pay off with ease of operation. "What can happen easily is the kitchen simply cannot handle the dining-in volume at peak hours as well as delivery, as they're going to tend to be hitting at the same time," Malody says. Packaging takeout orders slows the line down, she says. "And this is why in the larger groups—they tend to have the money to do it—the Chipotles and the Paneras actually set up separate lines just to handle just those orders."
Benson recently worked with a large Seattle-based company to introduce a made-to-order salad program turning out 150 to 200 salads daily for takeout or delivery. "We had to make sure that we dedicated a space that could handle that prep in the back-of-house," Benson says. So they rearranged some tables for ease of plating and packaging. Additionally, they carved out space for some large reach-in coolers (relocated from other sites that no longer needed them) by removing seating near the entrance of the cafe.
5 Prep ahead for success
Not every operator has the space or budget to set up a second makeline, however. "If [you] have the luxury to create a second makeline entirely, that is excellent, but that's not often the reality," says Ryan Mikita, principal with Ricca Design Studios who works with hospitality clients such as Mercado Little Spain in New York City's Hudson Yards development. Instead, another option is to use existing prep space and adjust your preshift service to incorporate delivery-related tasks that tend to slow down the line. "Do things like the prepackaging of sides and putting sauces in containers and getting all that ready to go using the prep space that you use for traditional service."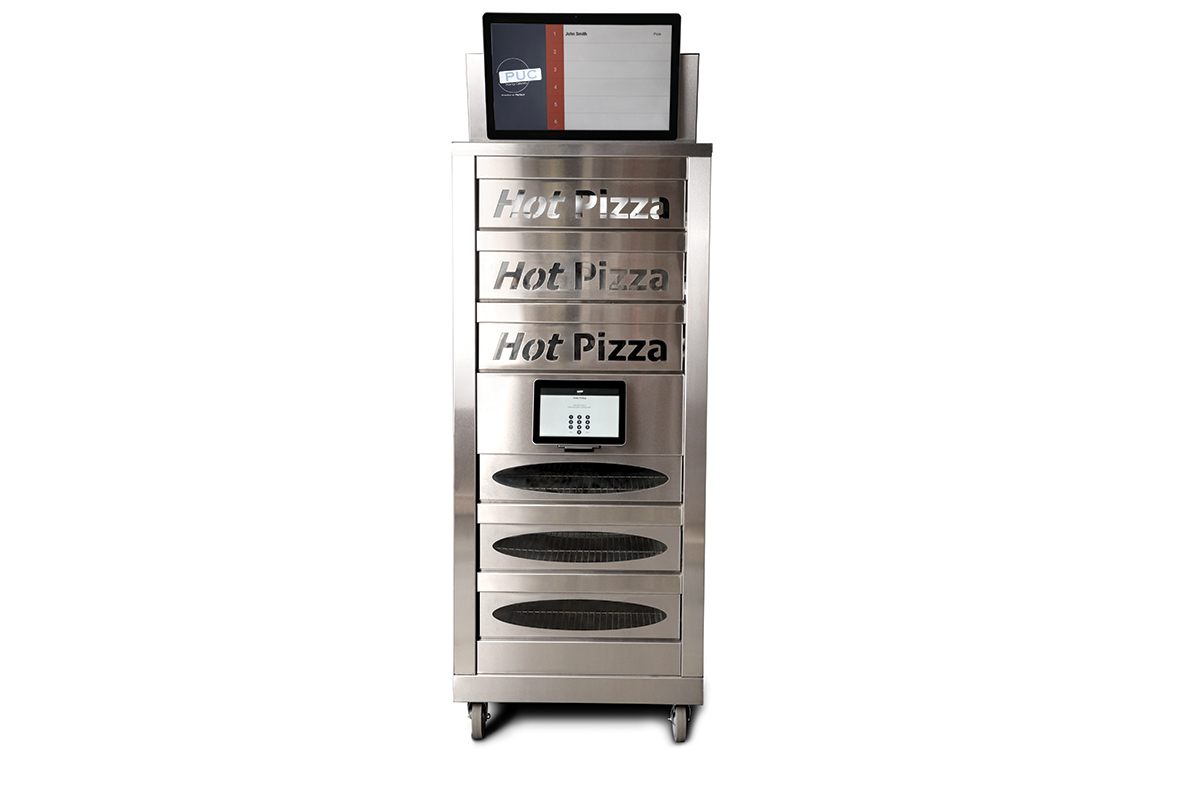 6. Carve out a designated space
Operators who are retrofitting their kitchens to do more delivery business should consider converting unused or underused space into a makeshift delivery station. "Maybe there's some piece of equipment or some area that was designed to do something that's redundant or not serving its purpose; this is an opportunity to put that space to better use," Mikita says. "The good thing is, not all equipment has to be custom-made; there is a lot of plug-in-play equipment you can purchase to stick in an available corner." He recommends ordering an undercounter refrigerator with a stainless top and stacking on a warming cabinet to create a cold- and hot-holding station.
7. Get creative about packaging storage
A three- or four-tier wire shelf unit can store packaging materials neatly next to the delivery station. However, depending on the operation's footprint, it can be challenging to find dedicated space, and so you may have to get creative. "Honestly, with storing packaging, you have to take what you can get. Every single square foot in a restaurant is valuable space. I always tell people, you need to look at your counters and ask yourself, 'Am I using this to the best ability I can?' Try to create opportunities for more storage," Mikita says. "Dry storage rooms where you keep your spices and stuff, keep storage items for delivery as well."
8. Divert delivery driver traffic
If you can designate a separate counter—or even better, entrance—to divert delivery pickup traffic away from dine-in, definitely do. "You don't want to interrupt the queueing and throughput of the traditional servery and the folks who want to come in and actually look at the chicken parmesan before they order it," Benson says. Storefront pickup windows for bike couriers are popular with New York City restaurants, Mikita notes, as is having delivery drivers pick up from the kitchen door, so they don't cross paths with dine-in customers whatsoever.
9. Keep food safe with cubbies
Safety for deliveries is paramount, both when it comes to holding food at the correct temperature and making sure it's picked up by the correct person. The debut of secure holding cubbies aims to solve both of these problems, Malody says; Little Caesars' Pizza Portals, co-developed with Apex Supply Chain Technologies, and Carter-Hoffmann's Pick Up Cabinets (PUC), were being piloted by a handful of operators at press time. The PUC is fully customizable: Operators can choose from one-sided or twosided loading cabinets that are heated or ambient, with a varying number of cubbies. Delivery drivers retrieve their orders by using a QR code or a provided PIN.
10. Know what your kitchen can handle
One of the biggest back-of-house headaches is being slammed with delivery orders at the same prime time the dining room is packed. Benson suggests setting a limit on delivery orders during peak times to avoid overloading your staff. "In some cases, your point-of-sale system on a phone or a kiosk has the ability on some platforms to limit the amount of orders it will accept in a 15- or 30-minute window," Benson says. "So, for instance, let's say between 11:30 a.m. and 12 p.m., the facility can only handle 75 salads. When the 76th [customer] goes to order their salad, they will be prompted to pick another timeframe."
11. Chill out with beverages
Mikita recommends creating efficiencies for beverages, in particular. "A good example of that would be using an upright refrigerator to store beverages in cans and bottles and moving away from fountain drinks for delivery," he says. "If you're a restaurant concept that specializes in made-to-order beverages like horchata, then take that prep time early on [in the service period] to create those beverages, put them in the drink cups and then put them in a fridge so you're ready."
---
The Robots Are Coming
The advancement of robotics is bringing a differentiating factor to food delivery, says Russ Benson of DayOne Hospitality Consulting.
Case in point: West Coast startup Zume Pizza, which not only uses robotics in its storefronts to prepare pizzas, but also bakes delivery orders en route to ensure a fresher pie. "They are cooking the pizzas in the truck on the way to the delivery destination," he says.
He also sees applications for robotic-assisted delivery in corporate, higher education and healthcare settings. "There are smaller robotics that can deliver 10 to 15 plates of food at a time to a breakout area or a group of people for catering," he says. Starship Technologies has made headlines with its food-delivery robots piloted on college campuses such as George Mason University and Northern Arizona University. The robots are about the size of a cooler, travel up to four miles per hour and are unlocked by student recipients with a numeric code, according to The Washington Post.
Postmates also recently announced plans to add food delivery robots called Serve to its fleet. Serve robots can travel 30 miles per charging session and carry 50 lb. of food at a time.