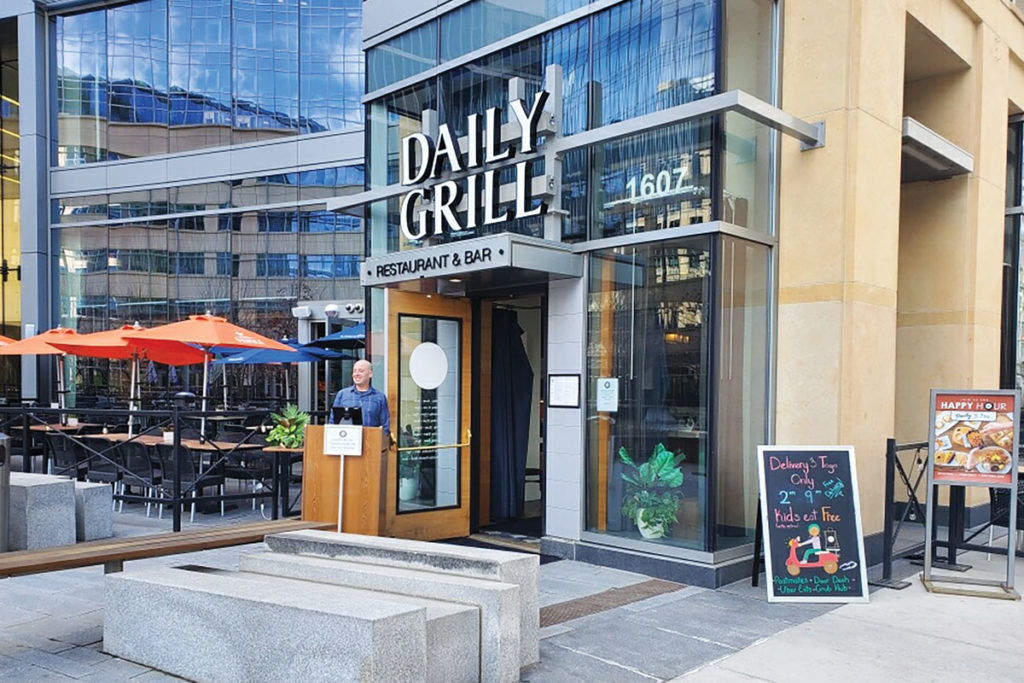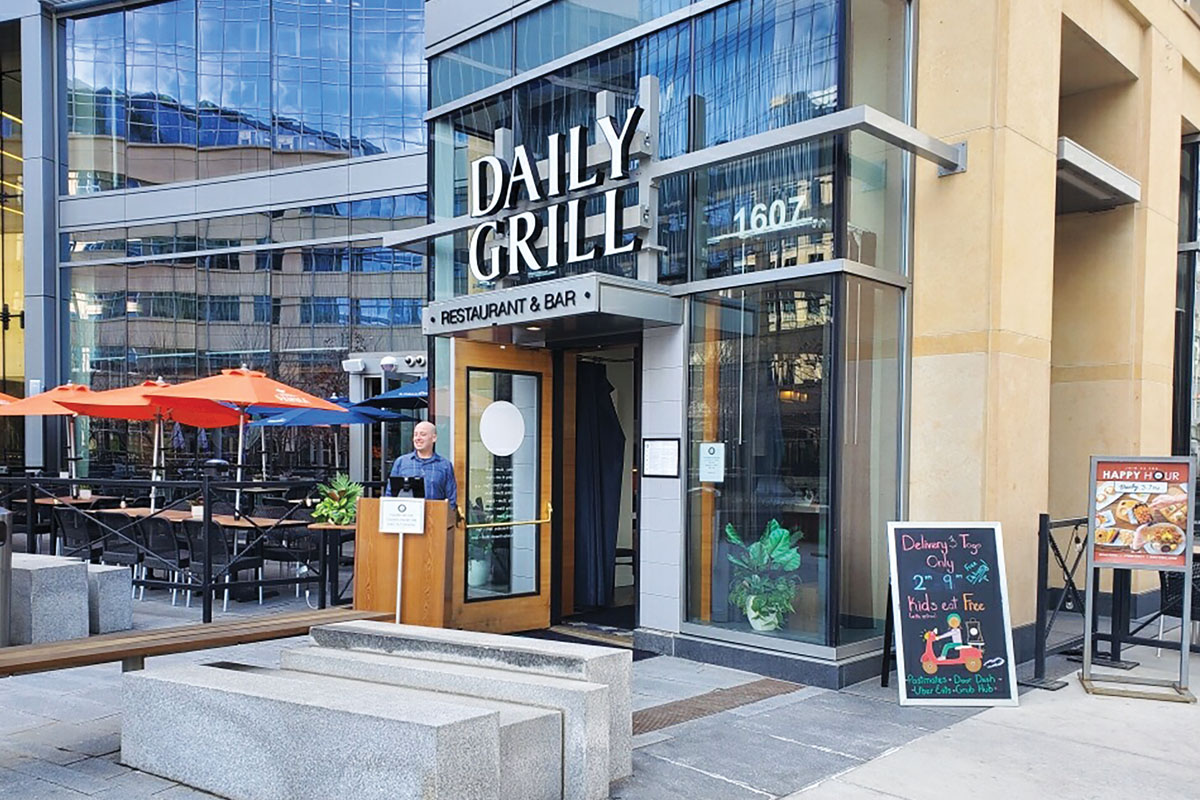 Prior to the COVID-19 pandemic and mandated closure of restaurant dining rooms in most states, takeout and delivery accounted for about 15% of full-service chain Daily Grill's total business. Now that's 100%, as it is for other operations across the country.
To support the sudden shift in its business model, Daily Grill has adjusted the menu at 10 of its 13 locations in five states and the District of Columbia. (Its two locations in California and one store in Texas are completely closed.) "We've reduced our menu a bit to be as efficient as possible, but we still have a wide array of menu options," says Matthew Carralejo, vice president for parent company Grill Concepts and in charge of the Daily Grill locations. "We haven't added anything new, but we've brought back some easy-to-execute favorites like tacos and cheeseburger sliders."
The team now makes smaller volumes of menu items because of the reduced traffic, Carralejo says. "Dishes we used to make six pans of are now done in three; what used to take nine pans now takes six." Also, in the kitchen, to support social distancing, crews moved coolers and storage equipment on wheels closer to cooks, reducing the need for them to walk across the kitchen and be closer to coworkers.
"The new cups … have no straw holes in the lids which will keep us from having to wrap the [alcoholic] drinks."
Because cooks no longer need dinnerware that they used for dine-in customers, crews removed it from the cookline and replaced it with takeout packaging. "We were already using microwave-safe packaging so our customers could reheat their food at home, but now we're looking at ways to eliminate extra packaging by combining some foods in a single package that might have been in separate containers before," Carralejo says. "For our burger orders, we now put the fries in the same container with the burger." He says they're trying to eliminate extra packaging for several reasons: to be more environmentally friendly, to reduce purchasing costs and from an execution standpoint, to make things easier to organize and keep in limited spaces.
"The packaging we weren't prepared for, though, was for alcoholic drinks," he says. "Now that we're currently allowed to sell beer and cocktails to go in most locations due to new state and local pandemic regulations, we've been using the cups we have, putting lids on them and wrapping them tightly in plastic wrap. The new cups we've ordered are smaller—12 oz. compared to 20 oz.—and have no straw holes in the lids which will keep us from having to wrap the drinks."
Crews have reconfigured empty dining rooms to accommodate the increase in takeout/delivery business, Carralejo says. "Our cooks put food in packaging as it comes off the cooking line," he says. "But we have staging areas in the dining room to combine different boxes into single orders, and we organize those orders for customer pickup or DoorDash, Grubhub and other delivery services."
Outdoor "drive-thru" stands—either existing host stands or highboy tables from the dining room—are in place at most Daily Grill locations (these are difficult to do at those operations housed in hotels) to make it as easy as possible for curbside customers to pick up their orders. These host stands also keep menus on hand for anyone driving by who is curious about the restaurant's offerings.
"We aren't cutting back on our hospitality," Carralejo says. "Our customer transactions may be shorter than usual, but it may be the customer's only trip outside that day and we want it to be a good one."
Looking ahead, the Daily Grill is in the process of opening up its menu to include pantry items like eggs, milk and butter. "We may not match the purchasing power of supermarkets, but we're hoping customers see it as a convenience and say, 'As long as I'm ordering dinner, can I get some eggs and milk, too?'"
And after dining rooms open again, Carralejo says, the chain will continue to evaluate its operations so it best meets customers' needs. "We're still finding things out in this changing world," Carralejo says. "We'll still be keeping a focus on takeout and delivery for the convenience factor as some guests may not be in a hurry to return to a dining room. And other guests may need time to recover economically and will still be looking for value and deals."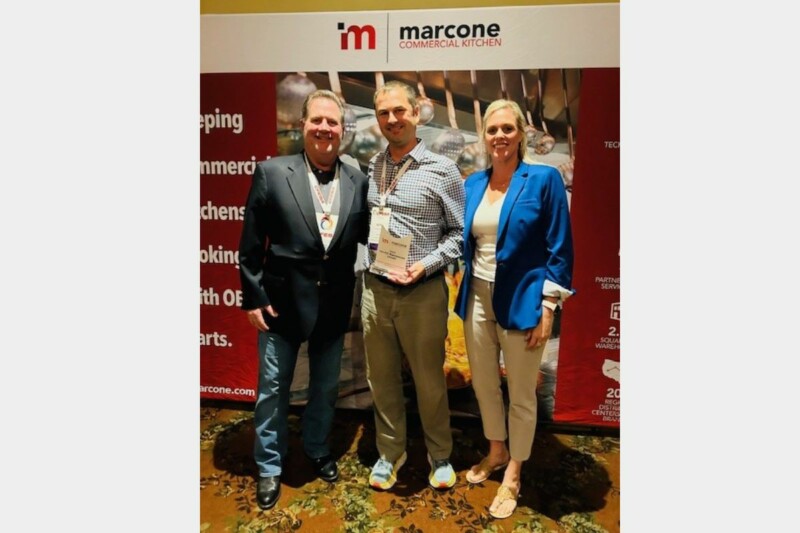 Awards and Recognition
Last month, during a dinner at the CFESA Conference in San Antonio, Texas, Marcone Group announced the recipients of its inaugural Trilogy awards. The awards are meant to recognize the…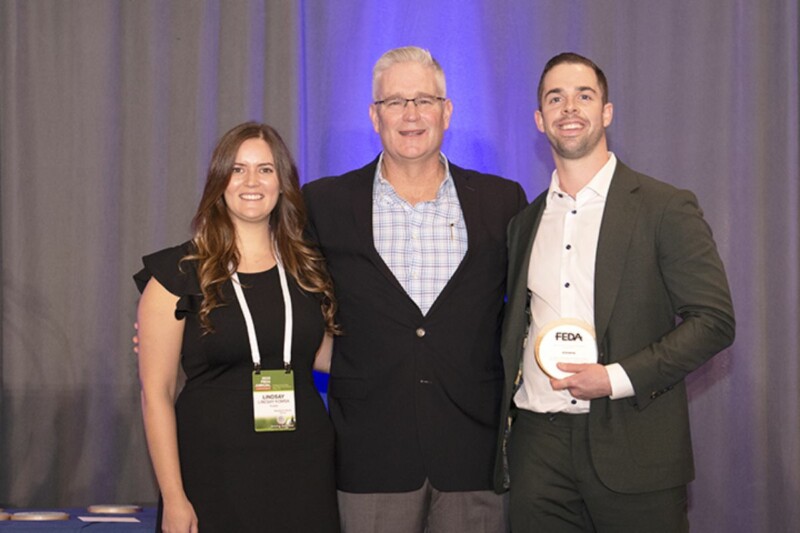 Awards and Recognition
The association acknowledged members who are advancing the industry through exemplary leadership and service.