Features
Equipment Comparisons
Prep Equipment
What to Know About Portion-Control Scales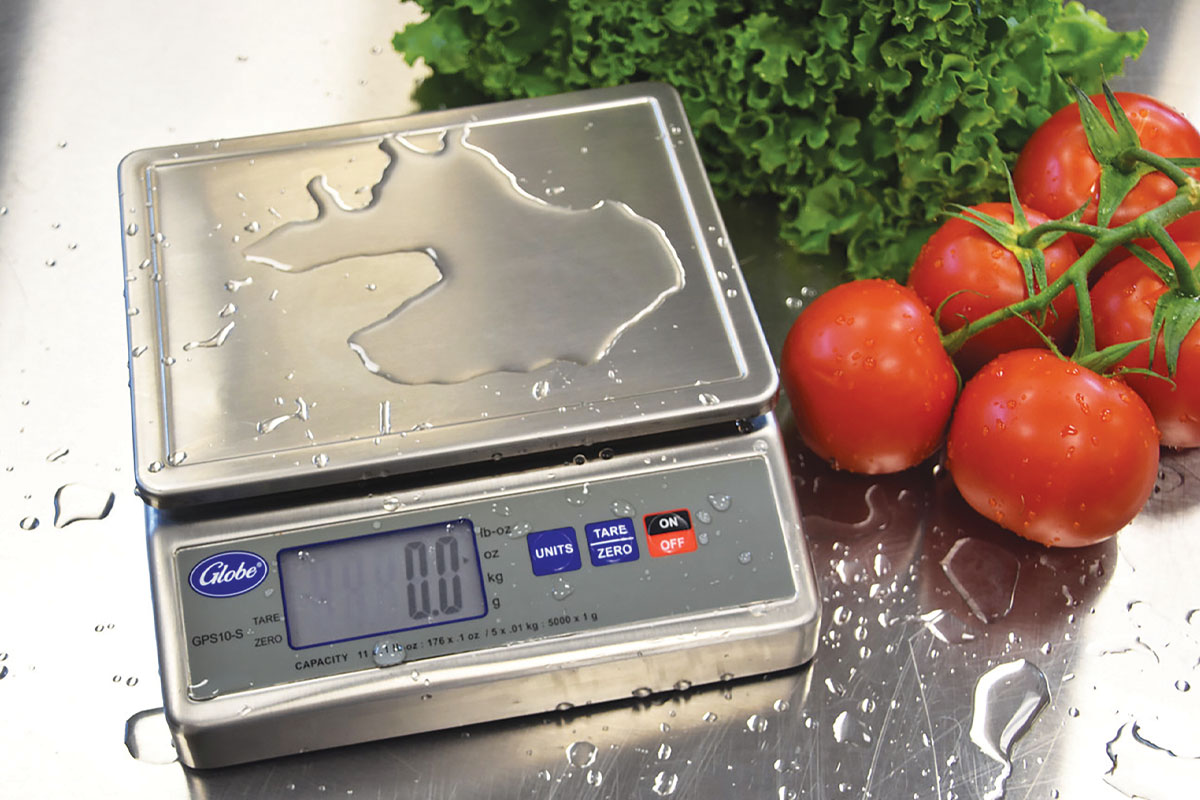 With food costs continuing to be a concern in the industry, digital portion-control scales are important kitchen—and business—tools. "Knowing exact portion sizes of any ingredient mitigates costs and provides operators with the knowledge of exactly what is being placed into each finished food product," says one manufacturer.
Also, it's easy to avoid the disappointment that a customer feels when their favorite sandwich is too light—or too heavy—on any given ingredient. By precisely tracking the weight of ingredients that go into your menu items, you can improve consistency across the board for your guests.
While portion-control scales may be simple, there are innovations in the category—from touchless tare indicators to Wi-Fi or Bluetooth connectivity. Read on to find out what to consider when shopping to choose the right digital scales for your operation.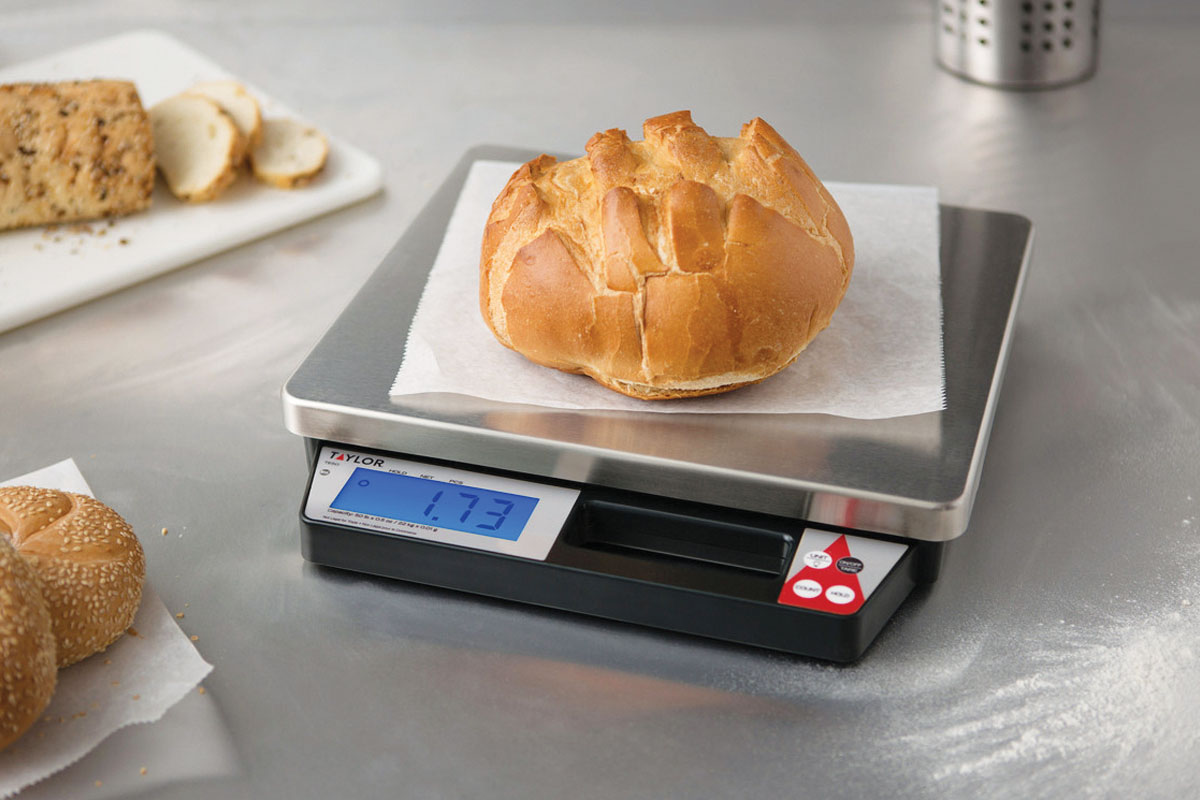 Power & Construction
When it comes to power sources, digital scales are either electrical, battery-powered or both. The latter might be the right choice if you plan to either move it around your kitchen while wirelessly operating off of battery power or to connect it to an outlet using an adapter. An auto-off feature will help conserve power in case a user forgets to turn off the scale.
Plastic digital scales are relatively inexpensive but are less durable than those made of stainless. Removable stainless weighing trays make for easy cleaning. "This allows the operator to wash the platform multiple times during the day as well as wipe down any residual particles underneath the platform," one manufacturer says. Thanks to stainless scale casings and watertight power plug-ins, some models are water-resistant, waterproof or even fully submersible in hot water for cleaning.
Most digital portion-control scales measure in grams, kilograms, ounces (fractional or decimal) and pounds. "This will allow the operator to measure anything from dry ingredients, which would measure in ounces and kilograms, all the way up to heavier proteins such as poultry, fish and steak, which would be weighed in ounces, grams and pounds," one manufacturer says. "Some scales are also liquid measure scales that weigh in fluid ounces as well as in milliliters." Precision can range from a tenth all the way to a hundredth of an ounce.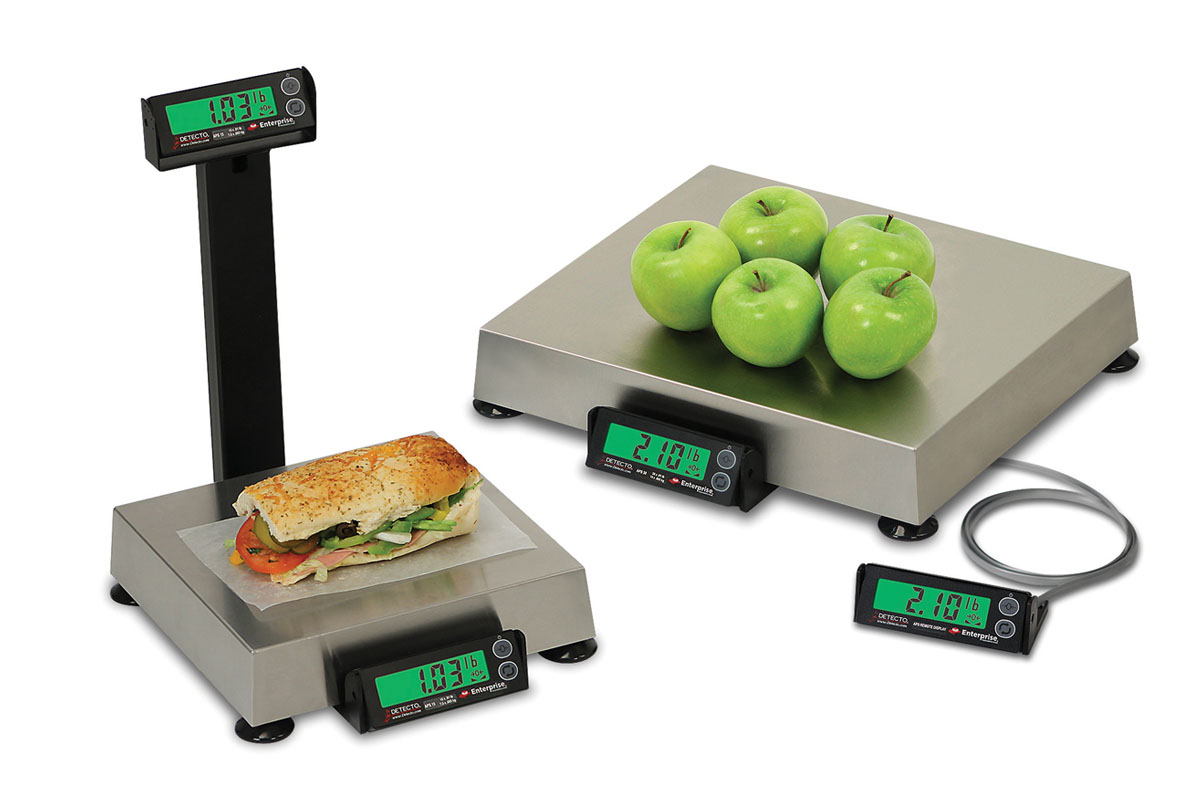 Display Choices
While traditional scales have a stationary readout display on the base below the platform, makers also offer tower displays or remote displays. A tower display raises the readout closer to eye level, making for easier viewing when weighing liquids or ingredients in a bowl, stockpot or other tall container. When you need to weigh something that's wider than the scale's platform and would therefore block the readout—say a cake, pie or pizza—you'll want a remote display that can be mounted on a wall or other nearby surface.
Remote displays are either wired (with the wires connected to the scale base) or wireless, instead using radio frequency (RF) or Bluetooth to communicate with the scale base. Wireless remote displays allow you the flexibility to move the scale base around the kitchen.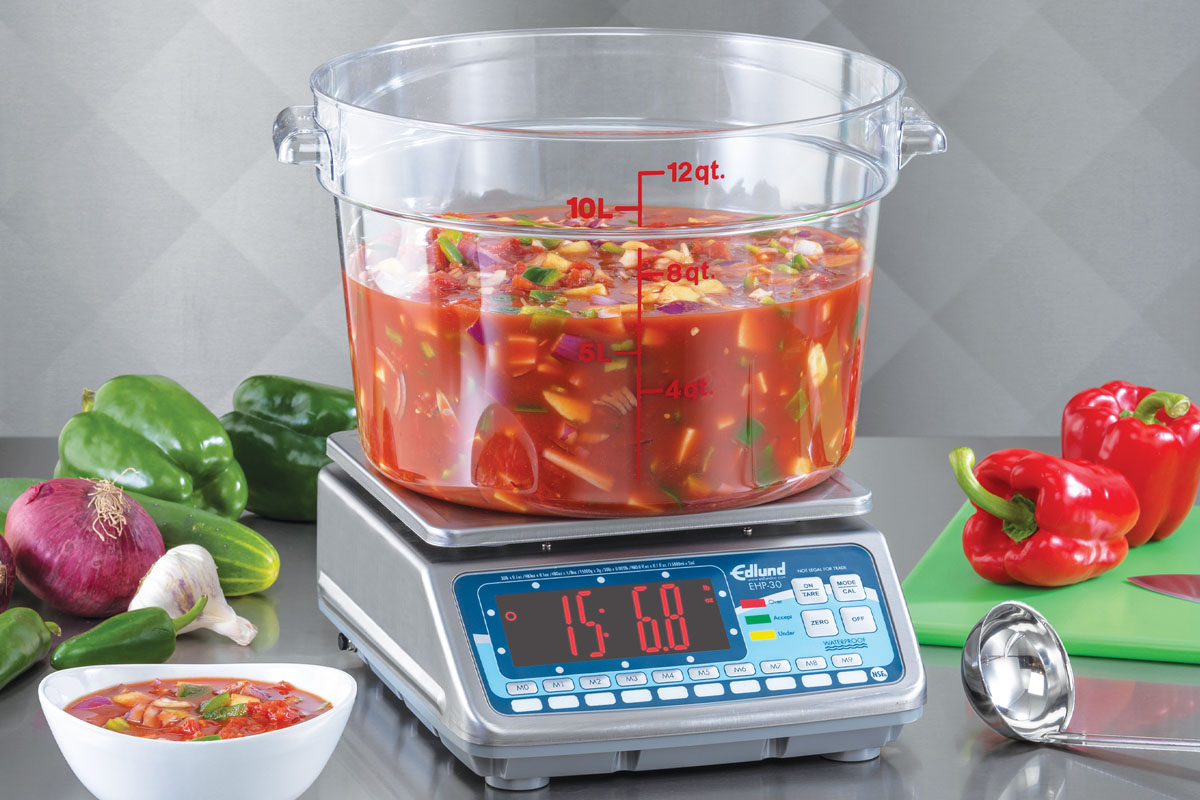 Tech Advancements
One innovation in digital scale technology is a touchless tare indicator that "tares" the scale (resets the display to zero) with a wave of the hand. This can be helpful to remove the weight of food containers or packaging without having to press the tare button. When weighing multiple items, it also increases cleanliness by reducing hand-to-scale contact when incrementally adding ingredients to a single menu item, such as a sandwich.
Programmable features such as check weighing allow operators to designate a target weight and quickly check whether or not each portion hits the mark. (The scale displays whether the portion weighs more or less than the target weight.)
Thanks to Wi-Fi or Bluetooth connectivity, some models can wirelessly connect to other equipment. For example, you could use a tablet or smartphone as a remote display for your scale by connecting to it wirelessly. And some manufacturers favor Bluetooth over RF technology in remote display models because it eliminates the troublesome issue of interference when using multiple scales in the same location.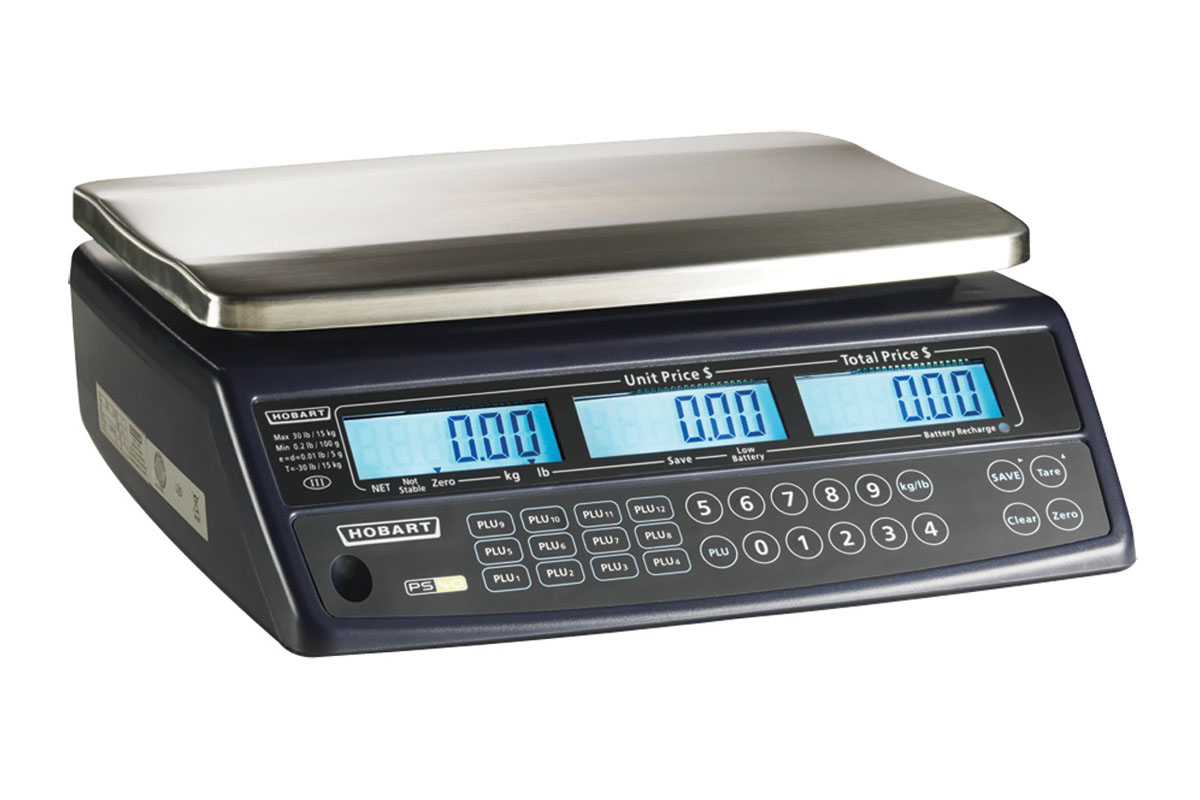 What to Consider
To make sure you're purchasing the right scale or scales for your operation, pay attention the following features:
Precision. Consider what types of products you're going to weigh, to help determine what level of precision you need. Finer ingredients demand a scale with the most precise measurement; for heavier proteins, a scale with a higher capacity may be more well-suited. Weight limit. Note weight restrictions for the scale to make sure you will have enough capacity.
Platform size. Think about the size (not just weight) of the largest item you'll need to portion. This will help you select a scale with a sufficiently large platform. It also will help you determine whether you need a model with a tower or remote readout.
Ease of cleaning. The ease with which you can clean the scale—and how—will help you choose what model is the best fit for the ingredients you will be weighing. Also, will the scale be exposed to moisture? Depending on conditions, you may need a water-resistant or a waterproof model.
Connectivity. Would operations improve if your scale could connect wirelessly with a smartphone, POS, tablet, printer or PC? If so, a scale with Wi-Fi or Bluetooth connectivity features could be worth examining.
One more thing to consider: If you are packaging or repackaging goods that are sold by weight—think candy, sliced fruit or vegetables—then you are required by law to use a Legal for Trade scale, which is certified by the National Type Evaluation Program for commercial use. Digital portion-control scales range in price from about $100 to upward of $1,000, and it's not unusual for kitchens to have more than one scale. Manufacturers recommend a scale for each job—for example, sandwich-making, pizza-making and cake-frosting.
---
Scale Solutions
These dedicated portion-control scales keep serving sizes in check, helping mitigate food costs and improving menu consistency.