What to Consider When Choosing Heated Holding Shelves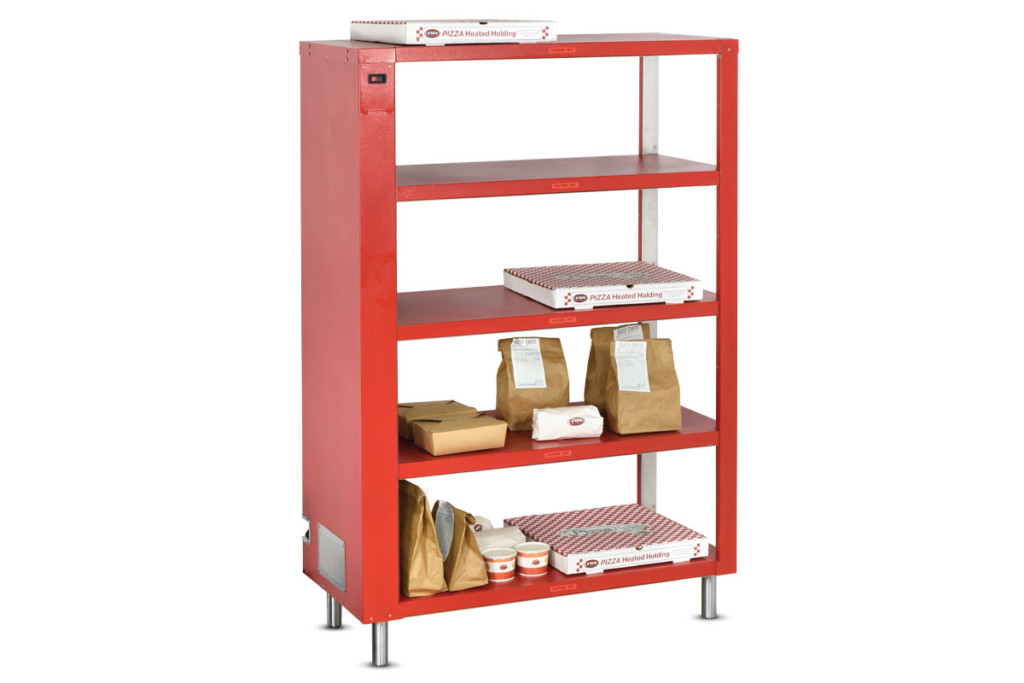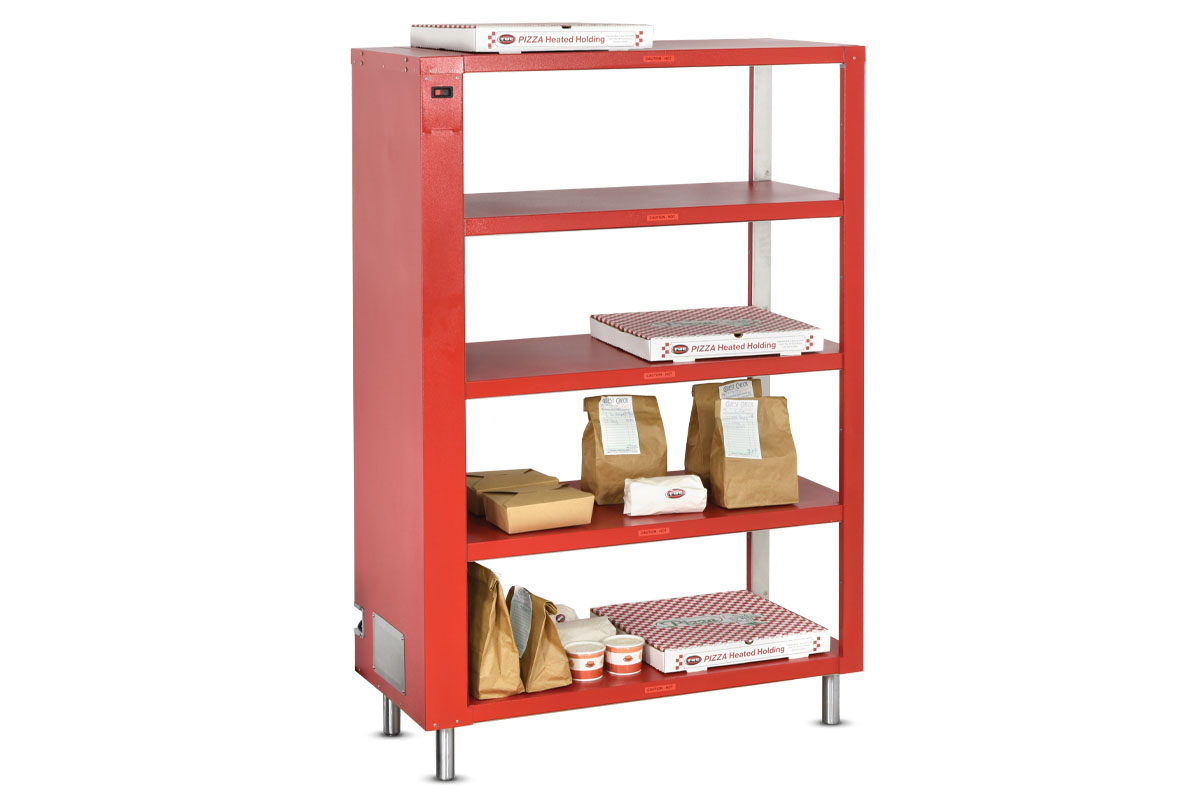 Even with restaurants reopening across the U.S., capped capacities, diners' fear of exposure to COVID-19 and talk of a second wave mean that takeout and delivery will continue to be big business for the industry. As a result, operators may rely on heated holding shelves to keep orders at optimum serving temperatures.
These metal shelves, outfitted with internal blanket heating elements, hold items at temperatures up to 200°F for a maximum of 30 minutes—anything hotter and longer will degrade the quality of the food and the integrity of most packaging. Here's what to consider when choosing a system:
Type of menu items and packaging. Manufacturers point out that certain menu items and packaging will respond differently to heated holding shelves. For example, a burger wrapped in paper could result in dried-out buns if left too long on shelves whereas food in cardboard containers can be kept warm longer without loss of food quality.
If an operator will be using a more unique packaging choice such as one made of eco-friendly material, at least one manufacturer accepts samples to test how it will hold up to the heat.
Space, inside and out. Even with some dining rooms still closed, many operators have limited space available for these systems. Choose from freestanding, countertop or wall-mounted models. Some operators request casters so they can wheel the system out during peak times and store it otherwise.
Manufacturers can help operators specify the right number of shelves—usually between one to five—based on projected orders.
Temperature controls. Some models have only an on/off switch but most models come with the ability to heat shelves to different temperatures or set the same degrees for tiers or the whole unit. At least one manufacturer keeps the thermostat behind a panel to give the manager the highest level of control while employees simply turn the shelves on or off. One manufacturer offers timers for each shelf so that operators can make sure different types of food are not kept warm for too long.
Aesthetics. Before the pandemic hit, heated holding shelves typically sat in the back-of-house. These days, more operators are placing these units out front so guests can pick up orders. As a result, manufacturers offer a range of color options, from basic red and blue to copper, to match concept branding and ambiance.
Don't stack food containers as only those sitting directly on the heated holding shelves will warm sufficiently.
While standard models are open on all sides to facilitate pass-thru, operators can choose to add side or back panels on some or all shelves to hide a less-than-ideal view into the back-of-house, or to prevent too much airflow from nearby exhaust hoods or air vents that could slightly cool product temperatures.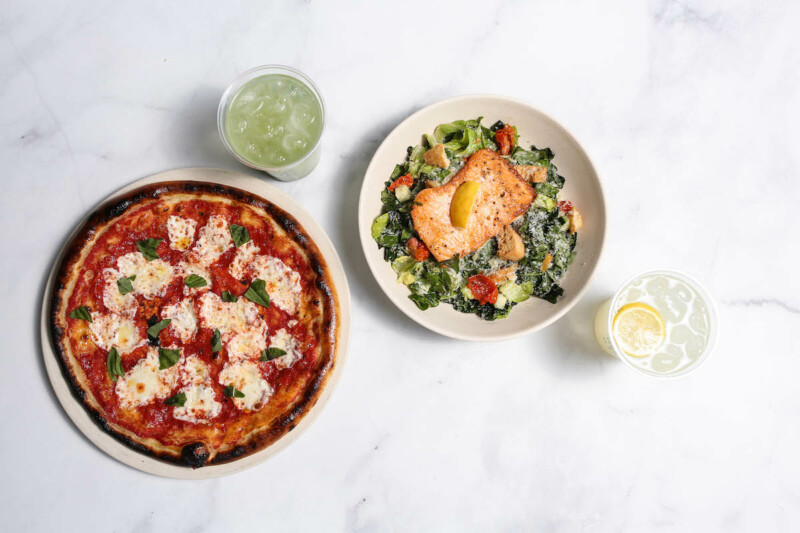 Company News
Three small pizza ovens, a smart toaster and holding cabinets help drive efficiencies at the chain's just-opened location.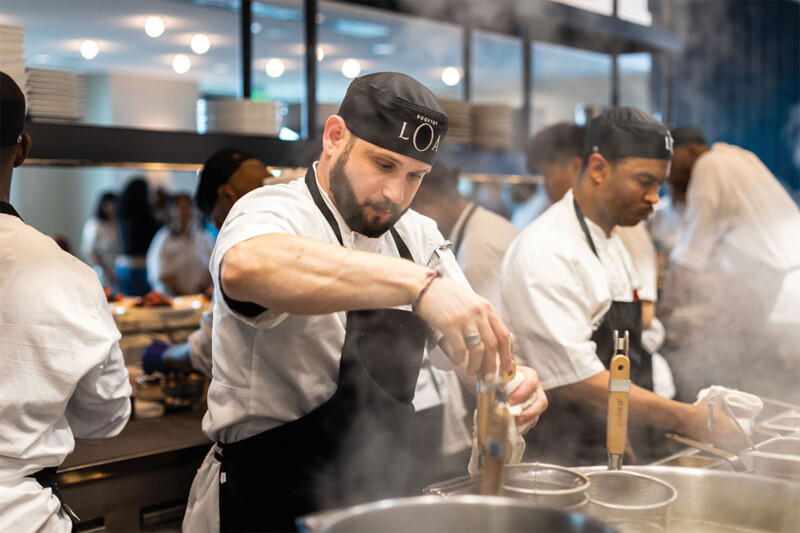 Kitchen Design
Rooftop L.O.A., perched atop a mixed-use development, weaves foodservice and mixology into and around a poolside retreat.