11 Women Leading the Way in E&S
Meet some of the top women leading the way in foodservice equipment and supplies.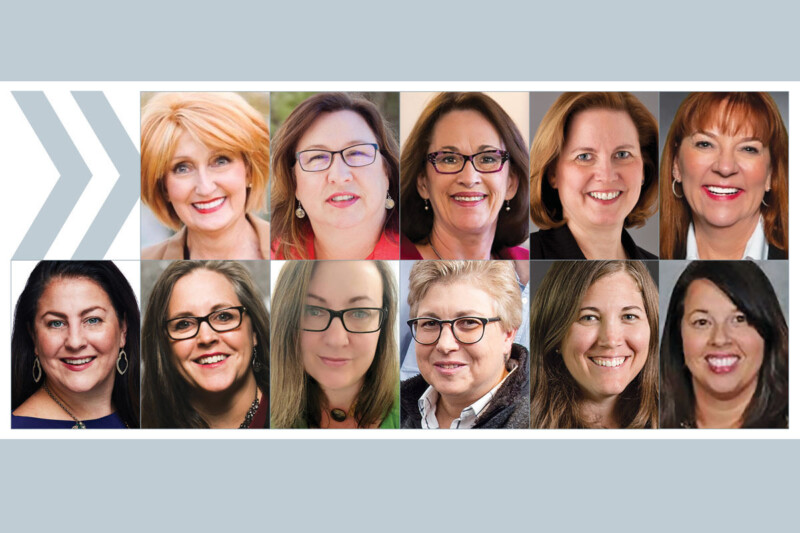 What does it mean to lead a group during a crisis? For Kathleen Held, CEO of Cini-Little Int'l., it means refocusing on the fundamental mission of your business—the "why do we exist and whom do we serve?"—and rallying one's team behind this mission with a let's-get-it-done approach.
"People have to eat," says Held, who rose to CEO at the Washington, D.C.-based foodservice design and management consultancy in May. " And eating is a celebration of life."
Awareness of the needs of the moment, anticipation of future needs, and an appreciation for what it means to be able to meet those needs—as well as the teamwork it will take to meet them—are areas in which women excel, asserts Held and her industry-leading female peers in foodservice equipment and supplies.
"We think differently, [we] approach problems differently— we validate," says Held. Adds Shannon Sykes, president and CEO of Authorized Commercial Service Equipment: "Women have traditionally had to be multitaskers … Women bring to the table a perspective of, 'Just because it has been that way forever doesn't mean it will always be that way.'"
I believe that women typically wear more hats than men. We try to be able to 'do it all.' Which, I feel, makes it easier for us to see multiple sides of a discussion or multiple solutions to a problem. … I also believe that, in general, women are better listeners than men, so they are more likely to understand the specific needs of the client, customer or industry segment. —Terry Pellegrino, Rippe Associates
In the ranks of the supply-chain management field (which includes a broad range of industries), change is afoot: Gartner Inc.'s 2020 Women in Supply Chain survey, released in July, found that 17% of chief supply-chain officers at large businesses (greater than $100 million in revenue) are women, up from 11% in 2019.
However, when it comes to building a robust pipeline of talent ready to ascend into top leadership roles, companies may be losing some ground: In 2019, women held 28% of supply-chain vice president or senior director roles; in 2020, that figure slid to 21%.
My time on the MAFSI board, my conversations with male co-workers and colleagues, my career partnering with manufacturers who value and appreciate their team including reps continues to encourage me. … There are a lot of men in our industry who go above and beyond to be inclusive. I have even had men ask for my input on how to handle a situation, or what could they have done better. Just thinking about some of those conversations now makes me feel hopeful. —Karey Clements, Forbes Hever & Wallace
Whether or to what extent the COVID-19 pandemic played a role in the pipeline erosion through mid-2020 is unknown. Companies' quantifiable backing for gender diversity initiatives—or metrics meant to keep top company leaders accountable for their gender diversity goals—may have been sidelined amid pandemic business pressures. The pain of layoffs has been widely felt across industries. Some women have found their career development, if not their career itself, paused as they assumed the roles of homeschooling supervisor and all-day childcare provider when schools and daycares closed in the spring.
But the women leaders we spoke to are quick to point out that without diversity in the rooms where decisions are made, critical perspectives—those that can help companies better understand, connect with and meet the needs of a diversifying client base—are likely to go unconsidered, at a real cost to the organization's bottom line.
"Companies are looking to do business with companies that look like them, and diversity continues to grow in importance," says Lisa Kartzman, vice president of supply chain at Shake Shack. "Diversity creates a much stronger organization from the bottom of the pyramid to the top."
In 2019, two Deloitte Australia researchers found that workplace teams with inclusive leaders were 20% more likely to say their team makes high-quality decisions and 29% more likely to say they behave collaboratively.
My very first supervisor in the foodservice industry was a female, and she always ensured that my path would be easier and better than her path. I have been inspired by her and so many other courageous women in our industry. Their leadership and tenacity have encouraged me to ensure that I always empower other women in our space. I am always open to share my experiences through coaching and mentorships and always open to paying it forward as many leaders did for me. —Angie Wiselogel, Restaurant Supply Chain Solutions
Gender diversity "makes teams more productive by providing a diverse set of solutions," says Angie Wiselogel, senior director of equipment procurement at Restaurant Supply Chain Solutions. And it's not a matter of one new person bringing one new perspective—her own, based strictly on her own lived experience—to the table, says Terry Pellegrino, principal at Rippe Associates.
Responsiveness. Decisiveness. Empathy. Accountability. For women leading the way in foodservice E&S in 2020—adapting facility footprints, front- and back-ofhouse operations, and purchasing plans to accommodate ever-changing COVID-19 regulations—these traits are ensuring that difficult transitions are not impossible ones. "I'm proud of how hard [our team is] working to engage with customers without causing them more work, stress, or aggravation than these confusing times bring already," says Karey Clements, principal at manufacturers' representative Forbes Hever & Wallace.
It's a sentiment echoed by several leaders profiled here. FER celebrates their incisive and trailblazing leadership and is honored to share their perspectives on management in this moment, cultivating the next generation of leaders, and what inspires hope as they look to the future of foodservice E&S.
HOW HAVE YOUR PREVIOUS LEADERSHIP EXPERIENCES INFORMED YOUR RESPONSE TO THE EVENTS OF 2020?
---
"Leadership requires flexibility and adapting to the unexpected and the unknown—2020 has been one unknown after another for everyone both personally and professionally. Being flexible and even-keeled is crucial. As a leader, people look to you for your reaction, and if it is all doom-and-gloom or faked optimism, they will see that. Focusing on staying positive but realistic in client relationships and team communications has been key." —Christine Guyott, Rippe Associates
"I do believe my experience dealing with adversity, the unexpected and the unknown gave me the resilience, determination and adaptability to guide our team in this crisis. When my wonderful husband Tim passed suddenly in 2001, we had a lot of the unexpected and the unknown ahead of us as we worked to find our way without him. Suddenly, I'm in charge of this company we built and I have all these people depending on me. I could feel the industry watching me, this girl from the sticks in East Tennessee, waiting to see if I could handle it, and there were a lot of days I didn't know I could. Fortunately, I was able to dig down deep to find the strength to push ahead, and I realized I knew a lot more about running this business than I gave myself credit for."—Patricia Bible, KaTom Restaurant Supply
"Leadership challenges and successes have taught me the value of flexibility, empathy and humor for managing work goals." —Connie Dickson, Rippe Associates
WHAT LASTING IMPACT DO YOU AIM FOR YOUR WORK TO HAVE AT YOUR ORGANIZATION?
---
"I view my team as my legacy. Each day they receive the best of me in mentoring, guidance with decisions and future planning for their careers within Shake Shack." —Lisa Kartzman, Shake Shack
"My business is a woman-owned family business. I want my people to know that they are part of my family, and together, no matter what happens, we will get through things. My aim in a nutshell is for them to know that they are people and not numbers on a spreadsheet." —Shannon Sykes, Authorized Commercial Service Equipment
WHAT PERSPECTIVES DO WOMEN IN FOODSERVICE E&S BRING TO THE TABLE THAT MAY BE ABSENT IF A TEAM CONSISTS OF ONLY MEN?
---
"Any industry can achieve better results when leadership is diverse and open to collaboration. I think women help advance the collaboration that leads to new ideas." —Connie Dickson, Rippe Associates
"Women can bring the level-headed and clear communication needed to the table in order to direct the industry into the future." —Kathleen Held, Cini-Little
"When I began my tenure on the MAFSI board of directors in 2011, not only was I the only woman on the board at the time, I was also one of the youngest people in the room. I think giving ideas and perspectives from that vantage point was helpful in moving the organization to recognize that our industry had a changing demographic. Now there are several women on the board and members of all ages, so it is beneficial to round the discussion topics to be very forward-thinking and accepting of the rapid change that we are experiencing." —Melissa Greenwald, Greenwald Sales & Marketing
HOW ARE YOU SEEKING TO ADVANCE WOMEN IN FOODSERVICE E&S ROLES?
---
"I have young women in my business that I try to mentor. They ride with the techs and also learn some hands-on skills; [that's] the way to learn service." —Shannon Sykes, Authorized Commercial Service Equipment
"I have been trying to get WESSMA, the Women in Equipment & Supply Sales Mentoring Alliance, off the ground. WESSMA is about matching mentors and mentees, be it women or men. We are in our infancy. The cool thing is how a person will email or call saying, 'I think you should talk to [so and so]. She's really exceptional and finding her way. She could use a mentor.'" —Karey Clements, Forbes Hever & Wallace
"We strive for a work environment that values individual differences, mandates accountability, eliminates overwork and fosters constructive conversation. And this open and respectful communication is key. It breaks down typical barriers that women face at work, such as microaggressions, because that type of interaction is just not allowed by the larger team. We as leaders have a responsibility to set the standard and positively influence day-to-day interactions, which ultimately creates a work environment that allows both women and men to achieve advancement." —Tarah Schroeder, Ricca Design Studios
HOW DO YOU HOPE TO SEE FOODSERVICE E&S CONTINUE TO EVOLVE?
---
"I can recall my first NAFEM show, with scantily clad showgirls and few women walking the floor. I was ignored in almost every booth. That has changed significantly. But I believe that, given the number of women and minorities employed in the foodservice industry, we do not see adequate representation of these groups in management roles. There is a glass ceiling that keeps them from reaching their potential. We know that better decisions arise from diverse opinions, so our industry needs to put their good-old-boy ways behind themand start realizing that providing opportunities to women and minorities will make the industry, and their companies, better." —Terry Pellegrino, Rippe Associates
WHAT ADVICE WOULD (OR DO) YOU GIVE WOMEN ENTERING THE FIELD OF FOODSERVICE E&S?
---
"Nothing is more exciting for a woman than breaking the ceiling and trailblazing. Be open to new learning opportunities, embrace your fear and use it as a step and not an obstacle." —Lisa Kartzman, Shake Shack
"Connect with colleagues in all facets of the business, take risks, stay curious and keep learning." —Connie Dickson, Rippe Associates
"Take those extra seminars, network with everyone, get their opinions, find resources, draw conclusions. After all, knowledge is power. It is important to understand the complexities of the industry itself, its relationship to other industries…its past, its now, and how you can be a partner to taking it into the future." —Kathleen Held, Cini-Little
"I encourage young women to amplify your voice, take the opportunities that are given to you, always give back to the community, and make time for yourself through constant professional and personal development. Always be courageous, vulnerable, and your best authentic self." —Angie Wiselogel, Restaurant Supply Chain Solutions
"Don't be afraid to speak up. Don't be afraid to share your idea or voice your opinion just because you are the only woman in a room full of male administrators, architects and engineers. If you present your ideas with confidence and facts, they will listen. And the more you do this, the easier it will become." —Terry Pellegrino, Rippe Associates
"Find a sponsor. Women need more than just mentors who provide coaching and share knowledge, but sponsors who will advocate for her advancement. Sponsors help strategize about getting ahead, make introductions to influential people, and provide key job assignments that make promotions possible. —Tarah Schroeder, Ricca Design Studios
"Know your worth, not your place." —Karey Clements, Forbes Hever & Wallace

READ MORE

---
3 Facts About the State of Women in the Workplace
Read more→
The Story Behind the Story: Why It's Important to Spotlight Women in Leadership
Read more→
TERRY PELLEGRINO

Executive Principal, Rippe Associates

ANGIE WISELOGEL

Senior Director, Equipment Procurement, Restaurant Supply Chain Solutions

SHANNON SYKES

President and CEO, Authorized Commercial Service Equipment

TARAH SCHROEDER

Executive Principal, Ricca Design Studios

LISA KARTZMAN

Vice President of Supply Chain, Shake Shack

KATHLEEN HELD

CEO, Cini-Little Int'l.

CHRISTINE GUYOTT

Executive Principal, Rippe Associates

MELISSA GREENWALD

Founder, Greenwald Sales & Marketing

CONNIE DICKSON

Executive Principal, Rippe Associates

KAREY CLEMENTS

Principal, Forbes Hever & Wallace, and Host, "Foodservice for Thought" Podcast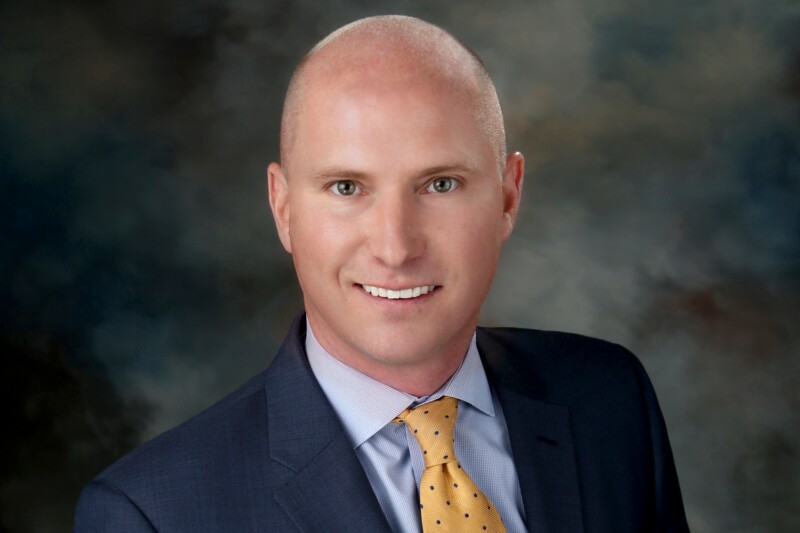 People
Culver's CEO and president Joe Koss Will retire at the end of 2020, the burger chain announced today. Koss has been with the Prairie Du Sac, Wis. -chain for 23…