2021 State of the Foodservice Equipment Industry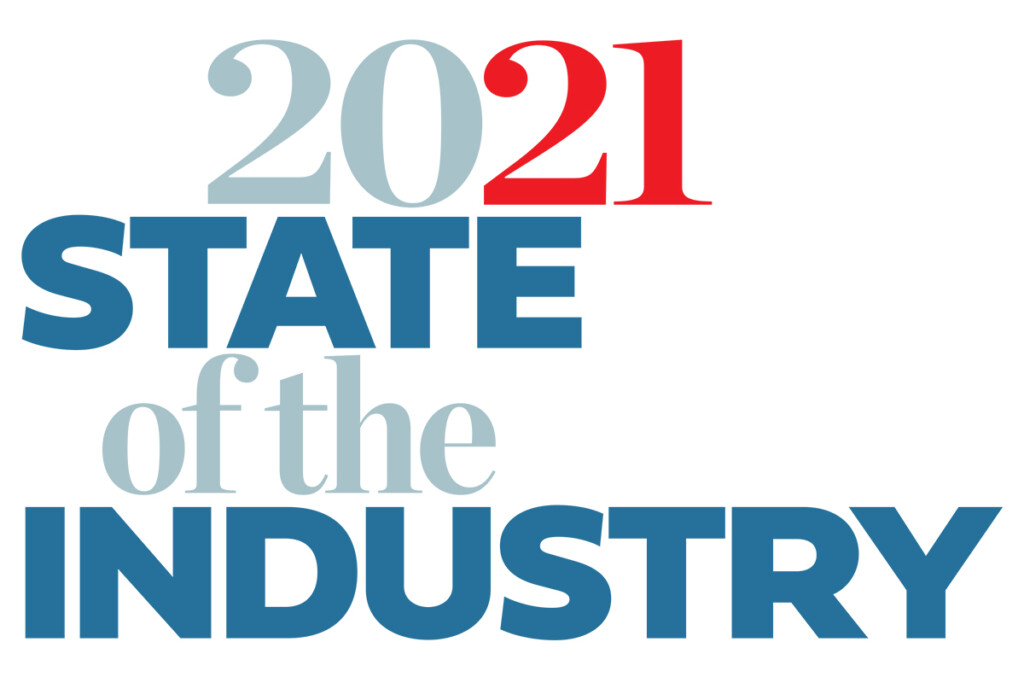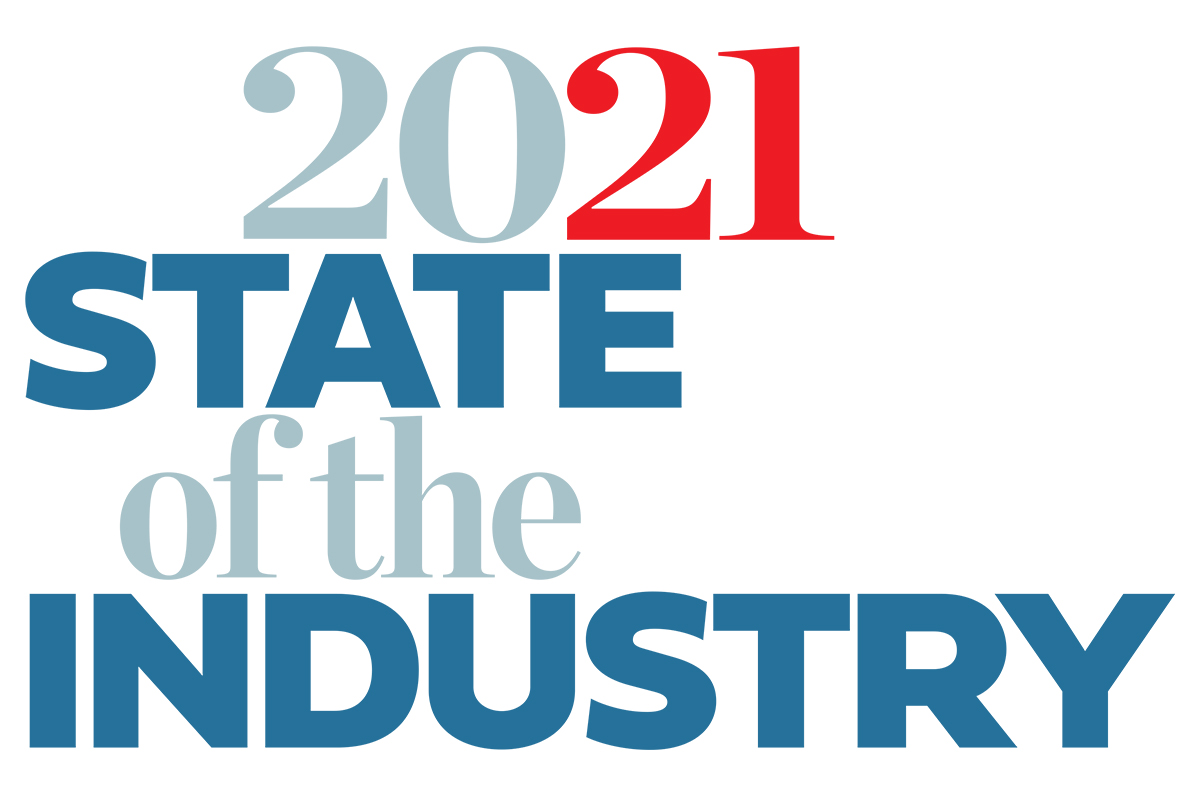 Nobody thought 2020 was going to be entirely smooth sailing.
Even in what now seems the rosy glow of a year ago—with the U.S. in a record-breaking economic expansion and individuals seeing moderate growth in real disposable personal income—2020 held the prospect of continued labor challenges (thanks to 50-year-low unemployment), trade uncertainties and a contentious presidential election. Within the foodservice industry, analysts' optimism was cautious.
Still—and with apologies to Monty Python—nobody expects a global pandemic.
COVID-19's devastating toll on the foodservice industry bears itself out in staggering statistics: $240 billion in projected lost sales this year, for example, according to the National Restaurant Association. More than two million foodservice jobs remained lost as of October, the U.S. Bureau of Labor Statistics reported. By the time the pandemic subsides, 15% of all foodservice outlets nationwide may have shut their doors for good, market researcher Technomic estimates.
"I would say there's a waning sense of optimism right now by a lot of operators," says David Henkes, senior principal at Technomic. Back in April and May, as COVID-related lockdowns eased and operators navigated federal assistance programs, "I think the thinking was that the [recovery] process would be a little more linear," he says. "As we've seen, that hasn't been the case."
With additional federal support for businesses and consumers still up in the air and rules for foodservice establishments changing locally as coronavirus cases surge, the ground continues to shift underfoot for operators. Talk is not so much about bouncing back as hanging on. "I think this winter will really be very significant in terms of what the ultimate outcome for the industry is," Henkes says.
Economist Catherine Putney of ITR Economics likens economic contractions such as 2020's recession to forest fires. And while the destruction can be hard to watch, ultimately what can result is new, healthy growth, she says.
Economic contractions such as 2020's recession are like forest fires. While the destruction can be hard to watch, ultimately what can result is new, healthy growth. 

—Catherine Putney, ITR Economics
"What it does is it leaves room for the new buds and the new trees to come out and grow stronger and healthier than the dead wood," says Putney.
Iowa Restaurant Association President and CEO Jessica Dunker sees this reality playing out in her state. Iowa had 6,200 foodservice locations statewide in March of this year; by March 2021, that number is expected to fall to 5,200—a decline of about 16%. Still, she offers, while the industry may be down, it's not out. "We're like the phoenix of industries, right?" Dunker says.
"What's going to happen is we're going to see people go under, and we're going to be heartbroken about it," she continues. "And they might not come back. But there will be people who see opportunity, and we will probably see new business models and new operators that kind of grow out of this."
Dunker says she has been surprised by the number of people in her state who are choosing to go into the industry now—and they're doing so, she says, because they see the opportunity to do something different. Several of the women whom the Iowa Restaurant Association recently recognized as 40 Women to Watch in the Hospitality Industry have launched businesses or opened new locations this year, Dunker adds.
The ideas and trends that have led some entrepreneurs to open new concepts amid the downturn, and propelled others to pivot their business will continue to drive growth in the wake of the COVID-19 pandemic, industry observers say.
Among these trends are an embrace of new technologies, such as contactless payment and robust e-commerce platforms; a focus on creating a high-quality, off-premise offering; and a more-resourceful approach to kitchen design and management.
Let's consider each of these trends in detail.
---
Operator's Outlook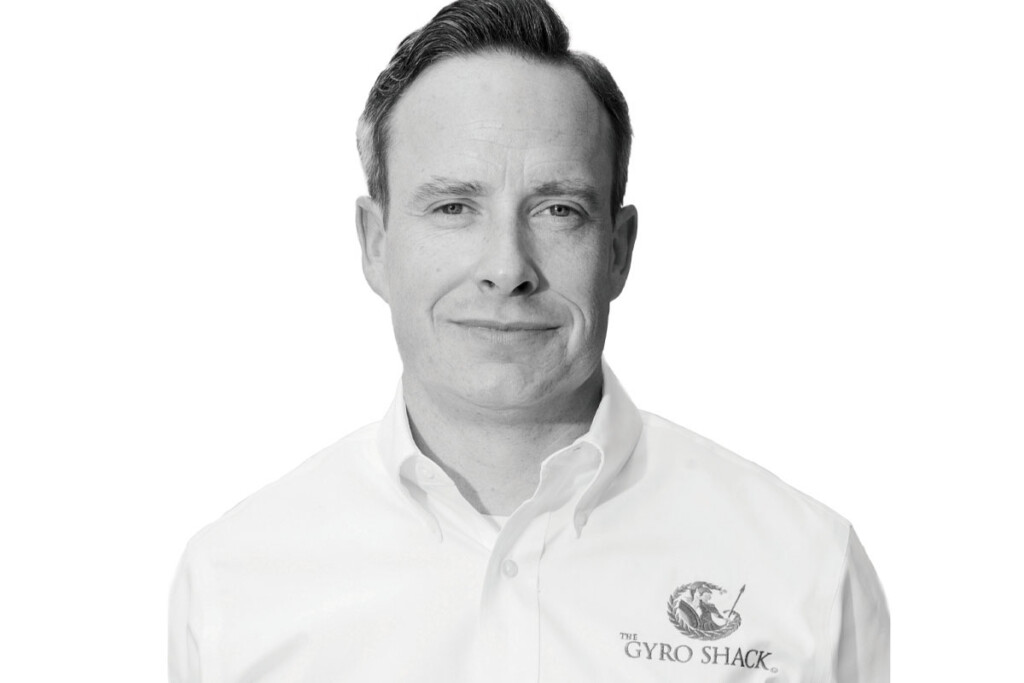 Seth Brink
President, Gyro Shack | Boise, Idaho
"COVID-19 has accentuated our drive-thru model. As a result, [Gyro Shack operators] are seeing substantial sales increases.  We will continue to drive efficiency and speed of service by expanding our equipment lineup in drive-
thru-only locations. This will include additional sandwich prep lines, moving away from reach-in refrigerators in favor of walk-ins, and adding additional hot-holding capacity for catering and third-party delivery. These changes will allow even locations with less than 1,000 sq. ft. to manage their own catering."
---
Greater Reliance on Technology
Remember when contactless payment was primarily about a faster way to pay (and, to a lesser extent, reducing the risk of credit-card theft)? Now that sanitation is front and center, contactless payment is all about reassuring customers that they won't have to touch a point-of-sale terminal, hand over a credit card or use someone else's pen to sign a bill.
And while safety concerns may be prompting more consumers to adopt and use mobile-pay options today, the convenience of contactless payment is expected only to drive further use of these options post-pandemic. "We thought before this pandemic started that [contactless payment] would be a big deal, and it's just become a huge deal," says Nirvana Chapman, senior account manager at Datassential.
Other technology trends poised to accelerate in 2021 and beyond:
Mobile ordering and delivery beyond the big platforms. Foodservice operators' relationship with third-party deliverers like Grubhub, Uber Eats and DoorDash has been rocky, to say the least. On the one hand, mobile ordering has become almost a necessity for operators, especially as so much business has shifted off-premise in the pandemic. "If you're not on board with [e-commerce], you're going to be the caboose of the train," ITR Economic's Putney notes. On the other hand, the big platforms' fees can create a significant hit on revenue.
Some operators are seeking out new ways to serve customers who are eager to support local eateries. "We're seeing more groups of restaurants come together on delivery, bypassing national services," says Dunker. Also at the local level, chambers of commerce and downtown/neighborhood associations are working to showcase local dining establishments' curbside, takeout and delivery options and make it easier to order from these establishments directly.
Automation in the front- and back-of-house. Restaurants will have some type of PTSD coming out of the pandemic, Putney predicts. Pre-COVID, with national unemployment levels around 3.5%, restaurants struggled to find and keep workers as wages pushed higher, she says. In the past several months, operators have struggled to bring workers back, in the face of concerns about contracting COVID-19 on the job, unemployment assistance programs that have provided some financial cushion for workers, and other factors, including a lack of regular childcare options.
But operators need labor, and challenges in maintaining needed staffing will continue to spur operator interest in adopting automation and robotics technologies that can help reduce labor costs. In the front-of-house, ordering kiosks—or, for food courts, pay-as-you-go technologies (like Amazon's Just Walk Out technology)—can meet this need. In the back-of-house, multifunctional equipment designed with smart sensors or self-monitoring capabilities can support greater productivity and less waste of labor or product.
"In a labor-intensive industry, as the restaurant industry [is], when you apply more technology to the extreme labor intensity, it can result in substantial productivity and efficiency gains," says Hudson Riehle, senior vice president of the National Restaurant Association's research and knowledge group.
Riehle adds, "If you look at restaurants per capita, in 2019, it wasn't a record high. So obviously many of the closures which have occurred [this year] are permanent, and operators are closing down their marginal units. The future ones will probably have smaller footprints, incorporate much more technology and have a very sophisticated promotional/loyalty program."
Mobile ordering for B2B transactions. "We see a huge shift lately to e-commerce in the B2B market as well," ITR Economics' Putney says. Restaurants and other foodservice providers increasingly are looking for a digital-first (versus salesperson-led) experience when it comes to purchasing, she indicates. "Twelve percent of B2B activity was done in e-commerce in 2018—there's so much room for growth there."
---
Operator's Outlook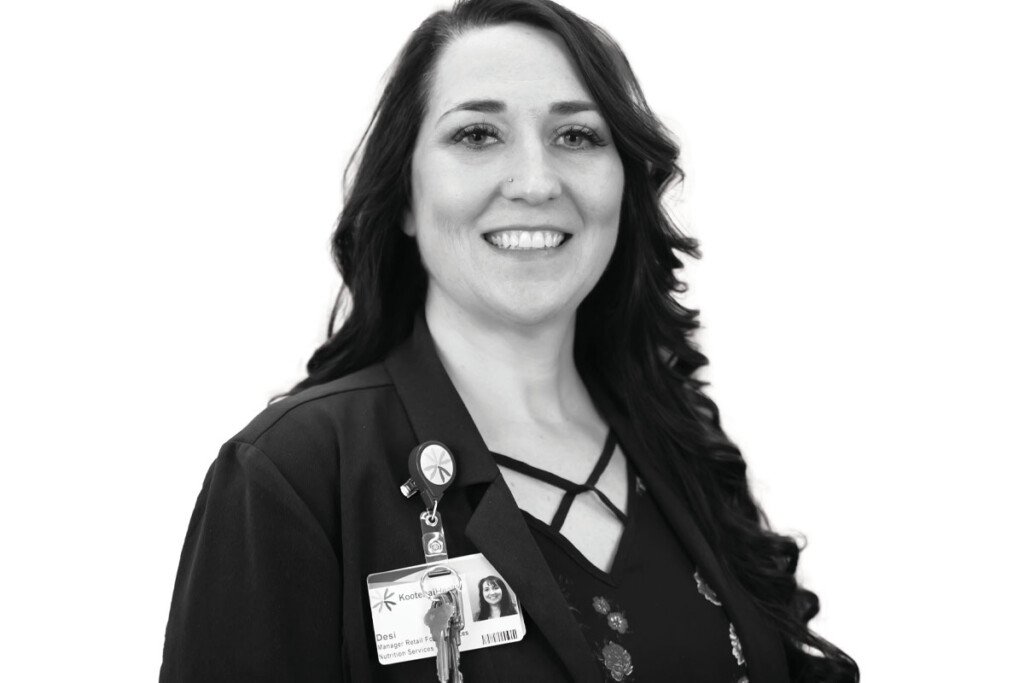 Desiree Freeman
Cafe Retail Manager, Kootenai Cafe, Kootenai Health | Coeur d'Alene, Idaho
"We operated our new cafe for only a month before COVID-19 caused us to shut down stations and remove self-serve. We're looking forward to getting back to full operation without constraints around items we can serve, and without having to package everything in to-go containers. Even though our renovation more than tripled retail space, the servery still gets congested during peak times. We're working on operational tweaks to smooth flow. After that, we'll look at improving our room service equipment lineup."
---
Boosting the Off-Premise Experience
"If there's one thing the pandemic has done, it's really taught consumers how to use off-premises technology, from online ordering [and] smartphone ordering to paying and contactless pickup and delivery," says the National Restaurant Association's Riehle.
Easy-to-use tech is one piece of the puzzle. But menu and packaging are critical components, as well. And making a menu more off-premise-friendly starts with acknowledging that some foods just don't do transit well.
"I think that [the pandemic] gave operators the permission to offer different menus for carryout and on-premise," Dunker says. "They were given permission to say, 'These things translate well if you take them away from my restaurant and eat [them], but there are just some things you have to come in for, and I'm not going to apologize for that.'"
Dunker points to a gastropub in the Valley Junction neighborhood of West Des Moines that pivoted in the spring to producing just one to-go offering every day. Each day, the pub would produce 100 of the meals—offerings included a steak dinner with baked potato, salad and rolls; meatloaf; fish tacos and the like. "It was like Mom's house—that's what you get," Dunker says. "You had to look every day to see what it was going to be," she says. "And he sold out every single day."
Even for foods that hold up relatively well to takeout, maintaining product integrity with quality packaging is vital—and recognition of this fact has led many operators to reconsider their packaging choices this year, Riehle says. Younger consumers in particular, he says, will sacrifice some of the qualities that come from consuming an item on-site for the convenience of off-premise. But they still want the item to taste as good as they remembered or were expecting. "The availability of packaging specifically designed to support the product becomes more important," he says.
Another area of concern for consumers is the safety of their takeout orders. "In a lot of cases especially with takeout and delivery, [we've seen] individually packaged items that have some kind of tamper-proof indicator or sticker," Datassential's Chapman says. "All of that feels like it's gotten a lot more polished, a lot more streamlined, a lot more ubiquitous. It feels like everyone got the memo."
---
Operator's Outlook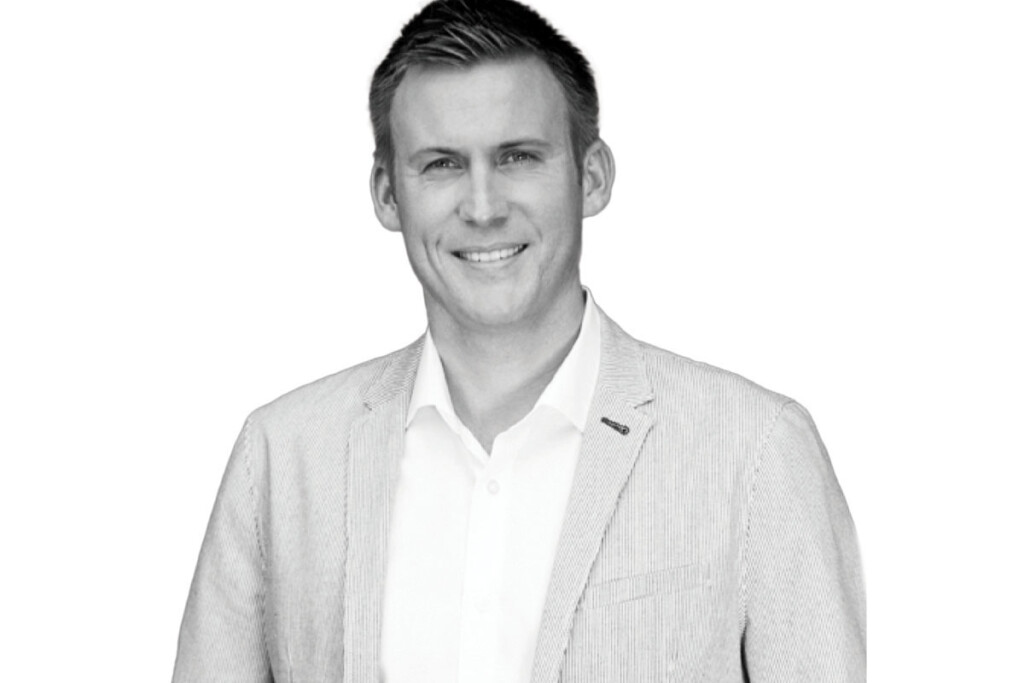 Berekk Blackwell
President, Daily Jam | Tempe, Ariz.
"We are looking forward to using the tools that this pandemic taught us. We've learned so much about being creative, agile and optimistic that we believe we are better for it and hope to show that in the years to come. One of the ways we innovated during the pandemic was by adding new revenue streams with the launch of virtual restaurant concepts in our existing kitchens. This has created an operational headache, so we're experimenting with different layouts, prep stations, etc. to create more efficiencies."  
---
Seizing Opportunities
The months ahead are likely to bring further tumult, with a lot riding on the course of the virus through the holidays and the extent of new mitigation measures enacted in the hope of curbing new infections.
Uncertainty about federal relief also is weighing heavy on operators' minds: A National Restaurant Association survey this fall found that 40% of operators thought it was unlikely their restaurant would still be in business in six months if there were no additional relief program enacted by lawmakers.
The outlook is not sunshine and roses. But there are deals to be found and made, notes Putney.
"We're still in this subdued environment—this is when negotiations happen," she says. "This is when you renegotiate a lease on your business; this is when you can really get the most bargaining power." Consider the demographic trends in your area and where consumers are heading. With greater flexibility to work remotely a probable outcome for more workers in the wake of the pandemic, where will consumers move? Where will they turn for lunch? If the answer is, as some observers predict, away from city centers, are there accessible opportunities farther afield to serve them?
---
Operator's Outlook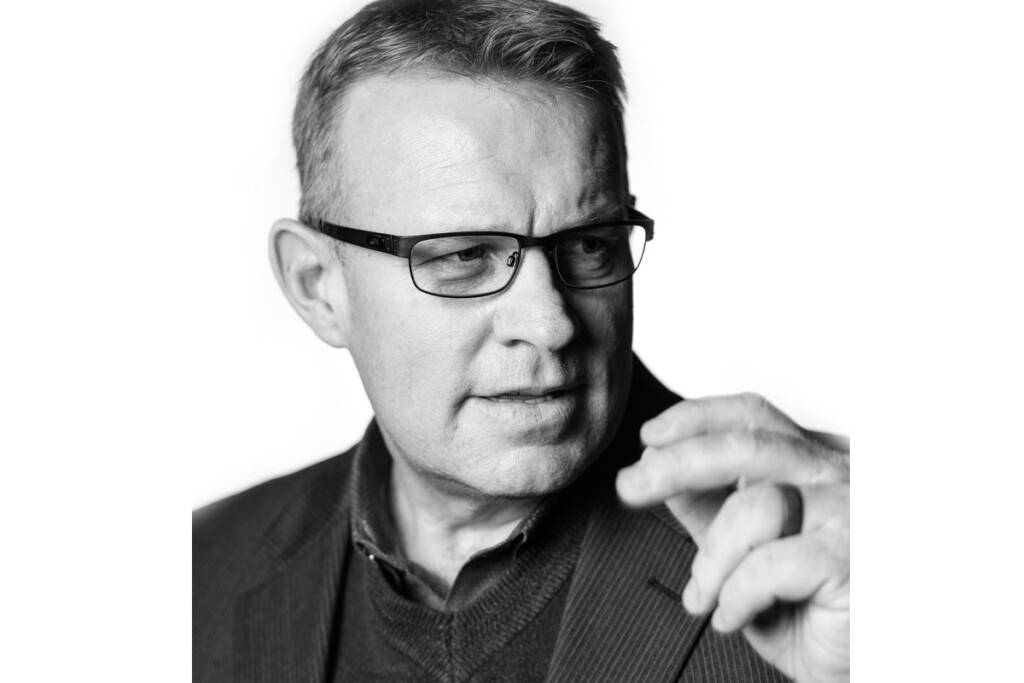 Karl Behrens
COO Projects Division, Compass Group | Charlotte, N.C.
"Compass Group is investing in retooling our restaurants to create a new customer experience within limitations imposed by the pandemic. "Recent" equipment innovations—that have actually been around for some years [but are currently in greater use]—are now taking the spotlight as a result. One example that has been installed at many Compass locations is a pickup cabinet system that allows guests to collect pre-ordered meals (hot, cold or ambient) after receiving a QR code via their device."
---
Trust Builds Business
In the end, it's all about creating an experience that offers peace of mind for customers—regardless of whether they dine on- or off-premise. Datassential's Chapman notes that for the first time in the company's consumer polling, food safety this year has trumped all other priorities when it comes to foodservice decisions. And Technomic's Henkes offers this: "The first and foremost thing that any restaurant has to do to bring people back is to make sure they feel safe coming in."
In an environment heavy with uncertainty and sorely lacking in peace of mind for many consumers, the value of being a trusted business—and maybe a bright spot in consumers' day—can't be overstated.
At the close of last year, Technomic Managing Principal Joe Pawlak offered this all-too-prescient advice to the Foodservice Equipment Reports' audience: "Fasten your seat belt." Heading into 2021? Keep those seat belts buckled (and wear a mask).
---
Operator's Outlook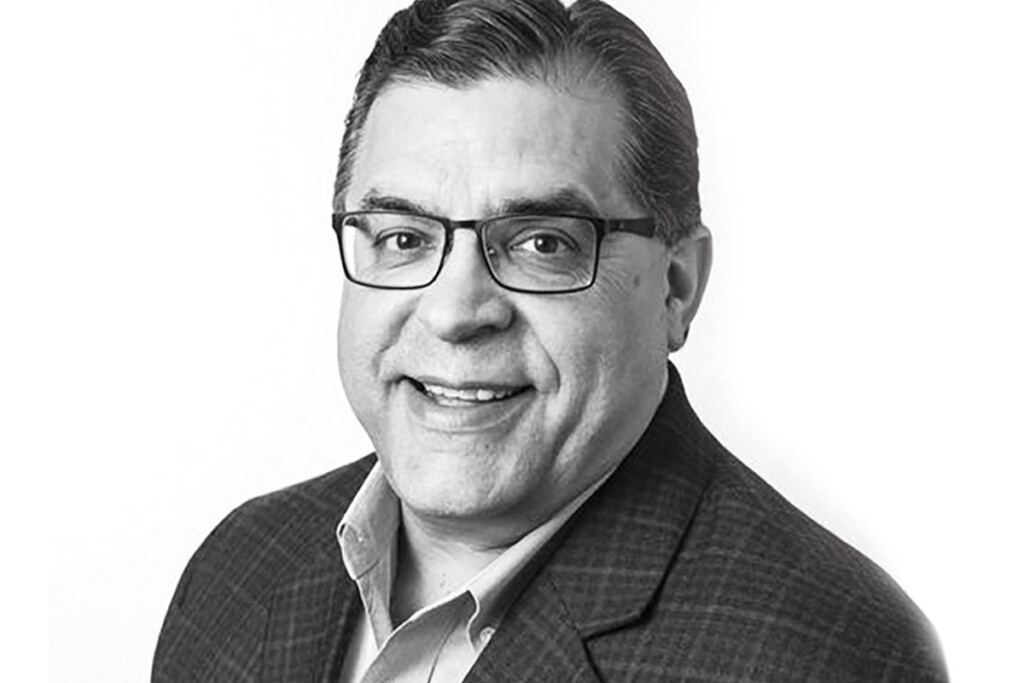 Bob Bafundo
COO, Buffalo Wings & Rings | Cincinnati
"COVID has led us to prioritize identifying and testing equipment that helps grow our off-premise business, including online ordering, curbside carryout and catering. As for our restaurants, the increase in curbside carryout business has forced us to better use existing space in older facilities, including [ways to optimize] to-go packaging storage and carryout holding units. The coming year will see continued focus on off-premise business, a new catering program, a new POS system and a heavy new store opening schedule."
---
Seeing Ghosts
Those who would dismiss "ghost" or virtual kitchens as a fad should revisit the restaurant industry's recent history, suggests Hudson Riehle, senior vice president of the National Restaurant Association's research and knowledge group. "If you go back and look at the history and how quick-service evolved, that was an innovative operating model then," he says. Yes, consumers still highly value socialization when it comes to literally and figuratively breaking bread together—but that doesn't mean they'll abandon the off-premise options they've turned to during the pandemic when restaurants reopen without restrictions.
"The idea that the restaurant doesn't really need a public face" was already established before COVID-19 hit, Riehle says. "About 63% of all restaurant traffic was off-premise before the onset [of the pandemic]," he says. "In the second quarter, that jumped to 90%." As QSR drive-thrus catered to far-flung commuters and busy dual-income households with kids 40 and 50 years ago, so too can ghost kitchens meet the needs of millennials and Gen Zers craving a fresh-tasting, high-quality—and even higher-end—meal with the convenience of off-premise dining. "The ability to have new points of access that lend themselves to much more rapid pickup and delivery is a development that will not go away," Riehle says.
There's a business case to be made, too. The much smaller footprint of a mostly or exclusively off-premise business model means lower operating expenses and potentially greater menu flexibility. "I think the general trend toward kind of an off-premise kitchen or a kitchen that focuses only on that off-premise [business] is going to be a huge outcome of this," says David Henkes, senior principal at Technomic.
Implications for equipment manufacturers, Henkes adds, are likely to include greater demand for highly versatile equipment and equipment that will fit in seamlessly in smaller and multibrand kitchens.
---
Operator's Outlook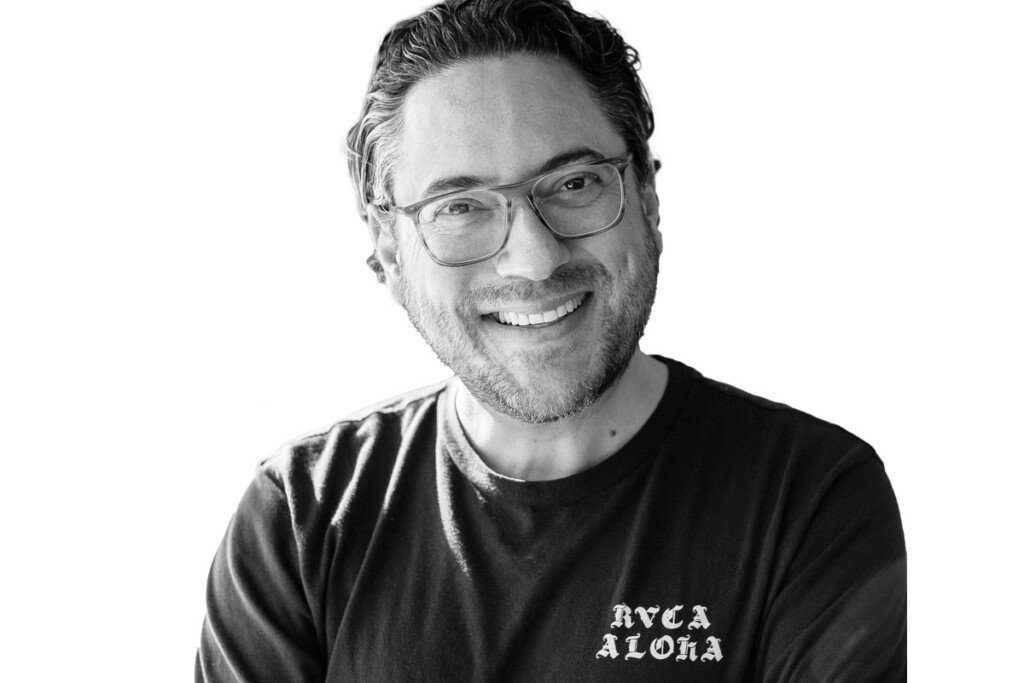 Tim Weiderhoft
CEO, Wow Wow Hawaiian Lemonades | Phoenix
"We are continuing to look at improving processes through investment in the right equipment. Our newest locations, for example, have shifted to using food processors for our smoothies and bowls instead of blenders. The switch has helped increase speed of service. We have about 11 new locations planned for the early part of 2021. We will enter new markets such as Albuquerque, N.M.; San Antonio and Lakewood, Texas; and Reno, Nev., while growing in the existing markets of Arizona, California and Hawaii." 
---
By the Numbers
Projected sales growth in 2021 for the foodservice industry following an estimated $250 billion to $300 billion loss in sales for 2020:
Source: Technomic forecast as of August 2020 (may be revisited); percentage change is nominal based on retail sales equivalent, excluding alcohol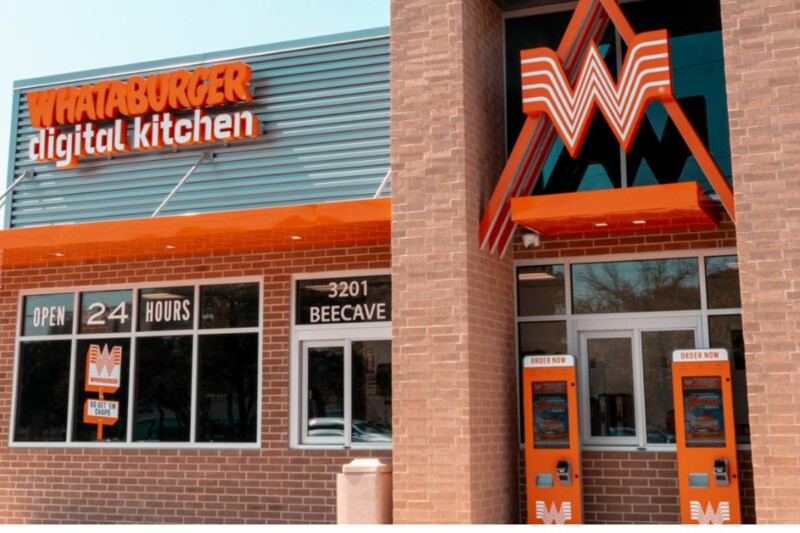 Design Trends
Designed for guests on the go, the store features this technology to create a quicker, more convenient experience.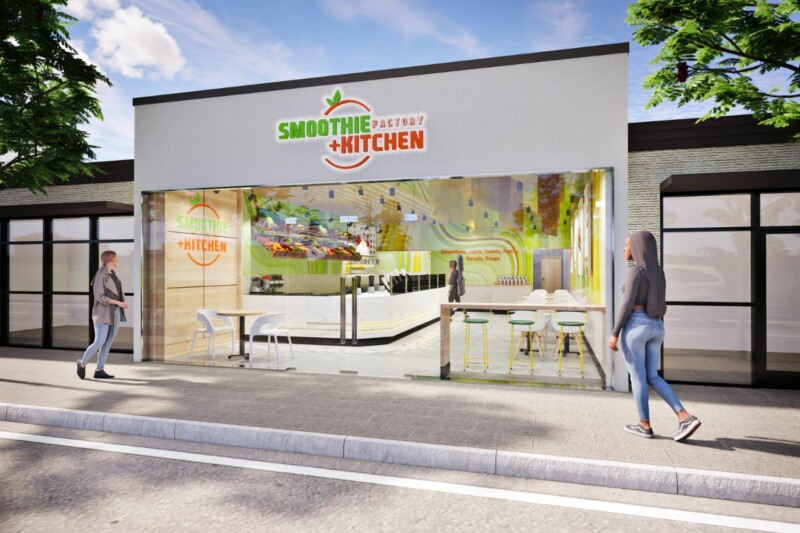 Design Trends
Originally a juice bar concept, the brand will lean on this equipment to offer guests grilled "folds," toast options and salads.