Consumer confidence surged to an eight-year high in December as gasoline and food prices continued to decline in November and December, according to the latest data on general economic factors that impact foodservice.
• The Thomson Reuters/University of Michigan Index of Consumer Sentiment finished December at 93.6, its highest reading since January 2007, the research group reported Dec. 23. The reading was up from a previously post-recession high of 88.8 in November and now stands 13.5% higher than in December 2013. The Consumer Expectations Index also jumped strongly and is running nearly 20% ahead of this time last year. The January 2007 reading was the cyclical peak of the expansion of the mid-2000s.
Significantly, not all of the gain is from falling gasoline prices, although that helps. "Rather than basing their renewed optimism on volatile oil prices," said the group's Chief Economist Richard Curtin, "consumers have become convinced that growing strength in the national economy will result in continued gains in jobs and wages during the year ahead."
• Falling gasoline prices continue to add fuel to both consumer confidence and spending. As of Jan. 1, the average price of a gallon of regular on a national level was $2.24, more than $1.08 lower than this time last year, according to AAA's Daily Fuel Gauge Report. Through Jan. 1, average prices had fallen every day since Sept. 25 for a record 98 days in a row. The last time average prices were this low was during the depths of the Great Recession in May 2009.
In a forecast that bodes well for foodservice, AAA expects gasoline prices to remain relatively cheap throughout 2015. "(2015) promises to provide much bigger savings to consumers as long as crude oil remains relatively cheap," said AAA spokesman Avery Ash. The group expects crude prices to remain relatively low, although it warns that once prices stabilize, "seasonal supply and demand factors for gasoline may yet again dominate."
• According to preliminary producer price data from the U.S. Bureau of Labor Statistics, average wholesale food prices dropped almost a full point, 0.8%, in November, the second dip in three months after a long run of increases. Over the past 12 months, wholesale food prices have risen 6.3%, their strongest increase in three years and the fifth consecutive year of higher wholesale food prices.
Those cumulative gains are behind a 0.4% November increase in menu prices, the strongest monthly gain since January 2012. In contrast, grocery-store prices rose only 0.1%. Still, retail-food-price growth has outpaced menu-price growth the past 12 months, with food-at-home prices up 3.4% and menu prices showing a 2.9% gain for the period.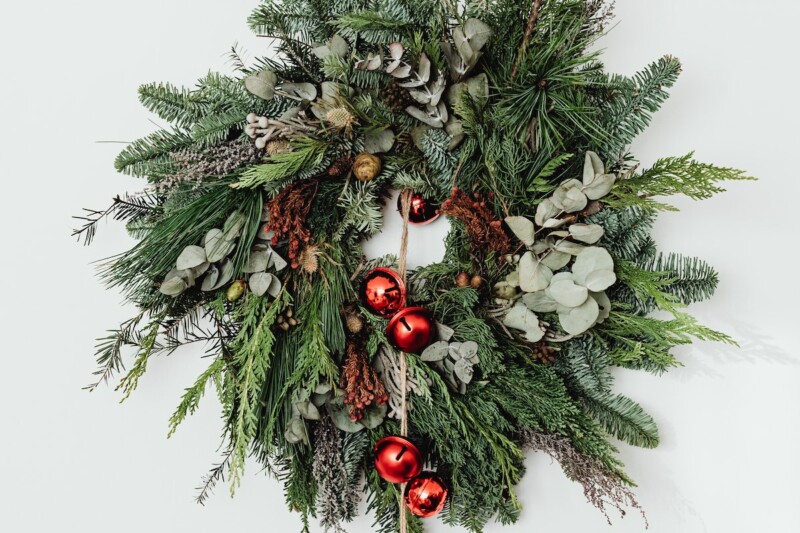 Uncategorized
Very best wishes for a safe and happy holiday season and a prosperous year ahead.