I hope you all had a fulfilling and restful holidays with friends and family. We did. Jan, the kids and I even got out of the Chicago cold and snow and spent nearly a week in Phoenix—where we saw more cold and snow!—and Tucson, where it warmed up at the J.W. Marriott Starr Pass, site of several FEDA and NAFEM annual meetings.
But I'm afraid "restful" did not characterize my break. There's just too much going on in this fine industry. Let me share some of what's happening as we start a new year, FER's 19th in business.
First, The NAFEM Show is next month, as is our big biennial Industry Awards event. If you haven't registered for both, you'd better get on the stick. I had our annual birthday/Christmas lunch with Deirdre Flynn, exec. v.p. of NAFEM, just before Christmas (I'm a Christmas Eve baby), and she reminded me that show exhibit space is sold out and hotel rooms are getting a bit tight.
We already have more than 300 people registered for the Industry Awards Feb. 20 at the Anaheim Marriott and more coming in every day. I'm sure you'll want to be on hand to honor our dealer Management Excellence Award winners Hockenbergs and Rapids Wholesale, our Industry Service Award honoree Paul Gustafson from Ace-Mart, and our Young Lion Mason Greene of Hotel & Restaurant Supply, not to mention all the chain and noncommercial operator, consultant and rep winners. Just go here, to our events page, for registration forms. Anyone can come. And remember, FER-verified Top Dealers receive a discount on the event fee.
Second, there's a lot going on with truck freight re-classification, if you haven't been paying attention. It's having the effect of seriously increasing freight rates for foodservice equipment. We had a long talk with Tim Walsh of ReTrans Freight Management in late December about what's going on. Tim, who is known to many dealers and manufacturers, is a logistics specialist who has been involved in our industry for more than two decades. He filled us in on what the National Motor Freight Transportation Association's Commodity Classification Standards Board is doing.
Simply put, the NMFTA folks are using new imaging and dimensioning technologies to revise decades-old standards on a wide range of products normally shipped "less than truckload," (LTL), including some very significant foodservice equipment categories. The purpose is simple and straightforward: They are using the reclassifications to raise rates.
The process began with sinks two years ago, moved to refrigeration last year, and the group now has "dishwashing" equipment and air curtains on their first 2015 "docket." There's a hearing on those items Jan. 27. The impact has been to increase freight costs as much as 50% in some cases, depending on the density of the item. It's arcane, but it's clearly increasing shipping costs for everyone in the system from manufacturers to dealers to end-users.
If you want the full story, get in touch with Walsh at twalsh@retransfreight.com. Jan and I have written a couple overview articles if you haven't seen them. One on the changes for refrigeration appeared in FER Fortnightly early in December: fermag.com/news/regulatory/single-article/motor-freight-reclassification-to-affect-shipping-costs-on-coolers-refrigeration-freezers/0151addfae.html. We did one on the proposals for warewashers and air curtains last week : fermag.com/news/regulatory/single-article/motor-freight-carriers-target-warewashers-and-air-curtains-for-classification-changes/8a6d6c170a.html.
Just after Christmas, I had lunch with Michael and Joan Hawkins of the executive recruiting firm Michael J. Hawkins. Michael reminded me that one of the key initiatives of NAFEM Pres. Mike Whiteley of Hatco and the NAFEM board is to bring young, talented people into the foodservice equipment and supplies business, especially young people from outside the industry. This is an initiative fully supported by FEDA, MAFSI, FCSI and CFESA. In fact, both CFESA and FCSI will have meetings of their internal groups supporting young and outside industry consultants and service agents during their NAFEM Show centered meetings.
This initiative is the future for all of us. As part of this effort, let me make a suggestion. Make sure your new and youngest hires are going to The NAFEM Show in Anaheim. It'll open their eyes to just how big and what a great opportunity this business is. And also check with them, and see if one of their "outside industry" friends might like to tag along. You needn't necessarily have to pay much of anything for the "tag-along." They could share the room with your employee and pay for their own flight. Who doesn't want to go to Southern California in mid-February? You might just find yourself an energetic, bright, potential new hire.
Whew! That's a long one, but I told you there's a lot going on. We look forward to seeing you in Anaheim.
Cheers,
Robin Ashton
Publisher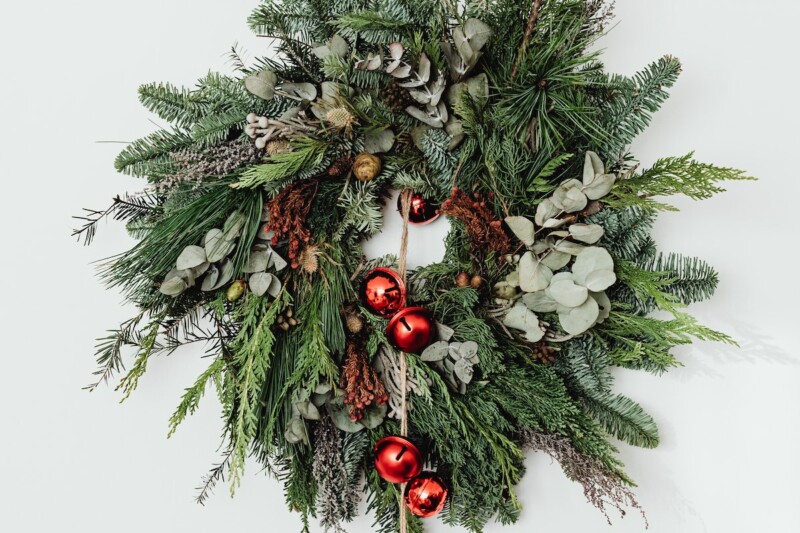 Uncategorized
Very best wishes for a safe and happy holiday season and a prosperous year ahead.