You know a trade show has entered the "mega" category when you stand at one end of its plaza on a hazy day and can barely see the far end of the row of exhibition halls. Welcome to Hotelex Shanghai!
Hotelex/FineFood Shanghai Expo, held March 29-April 1 at Shanghai New Int'l. Expo Center, Shanghai, marked its 25th year with record attendance. The annual event attracted more than 126,000 visitors from 116 countries and regions, and close to 2,800 exhibitors—up from 101,500 visitors and 2,082 exhibitors in '15, according to show organizer Shanghai UBM Sinoexpo.
Size-wise, the show expanded by 30% compared to the previous year, covering 280,000 sq. meters—the equivalent of 53 football fields. Electric shuttles ferried footsore attendees between the three main entrance points, where arriving attendees used smartphones to register using China's top messaging app, WeChat.
During its four-day span, Hotelex brought together 15 hospitality and catering industry sectors, including catering equipment supply, tableware, appliance amenities, textile, IT and security, fitness and leisure, food and beverage, coffee and tea, bakery and ice cream, wine and spirits, hotel building, hotel engineering, hotel design, hotel cleaning and hotel furniture.
More than 30 onsite tournaments brought masters from around the world to compete in such events as the China Master Bartender Competition, Shanghai Pizza Master Competition, China Gelato Championship and Rising Star Chef Competition, to name a few. Coffee, one of the fastest-growing segments in Chinese foodservice, netted six intense competitions, covering Baristas, Brewing, Roasting, Latte Art, Tasting and "Coffee in Good Spirits."
For Foodservice Equipment Reports editors, attending Hotelex Shanghai was like being the proverbial kid in a candy shop. Fascinating products lurked around every corner. Read on for Hotelex 2016 equipment highlights.
Zhiming Industry
Giant round charcoal display ovens, with vertical access points around the perimeter, were developed by Shanghai based Zhiming Industry to flash-roast whole fish and Peking duck in minutes at temperatures ranging from 700°F-1,000°F. The company also specializes in ovens for roasting mutton, teppanyaki and pizzas.
Mantru.E
All-electric, all the time, is the mission of Mantru.E. The Shenzen, China-based manufacturer's products include built-in and countertop induction hobs, grills, fryers, induction/infrared ranges, satay grills, induction cauldrons, induction stir-fryers, soup stoves, steamers and pasta cookers.
mantrue.com
Öztiryakiler
Istanbul manufacturer .ztiryakiler, better known as Ozti, displayed a range of electric equipment to the Chinese market. Export Area Manager Timucin Cevik explained how a removable electric heating unit on Ozti's new banquet cart allows the cart body to be easily washed.
www.ozti.com.tr/
Hong Kong Food Machinery
Hong Kong Food Machinery imports into China such brands as Diosna, Revent and Robot Coupe, to name a few. The HKFM booth featured Robot Coupe food processors and a combination blast-chiller/freezer made by Netherlands-based Koma.
hkfm.com.hk
Giorik
Italian company Giorik, with offices in Hong Kong, showcased its Evolution combi oven, featuring a 9-in. intuitive touchscreen control. Sliding tabs within each recipe allow chefs to adjust product cook time or finished color on the fly. Giorik, which has a partnership with Standex Group, also was at the National Restaurant Association Restaurant, Hotel-Motel Show in Chicago.
giorik.com
Rnice
Powerful induction cooktop units from Rnice crank with some 3,500W of power.
Oven Grandmaster
Putting a Chinese military spin on high-heat cookery, Oven Grandmaster's charcoal display ovens can be purchased in the shape of a tank, a space shuttle, a rocket ship (complete with ignition "flames" at its feet) or an imposing round metal structure. Whole fish, held flat in wire holders, are inserted vertically into slots positioned around the oven exterior.
Meiti
Meiti, a Guangzhou-based tableware company, featured dishes, plates and cups ranging from delicate translucent white to bold colors at its booth. Meiti was one of many notable tabletop suppliers exhibiting at Hotelex.
meiti.cn
Airsolution
Airsolution, a Shanghai-based ventilation company, distributes U.S. hood brands Barton and Dirk for use in high-rise iconic buildings such as Shanghai's Jinmao Tower and Int'l. Financial Trade Center.
supar.com.cn
Qingdao Middleby Induction Co.
Middleby added high-power Chinese induction cooking equipment Qingdao to its portfolio in June 2015. Qingdao's heavy-duty induction woks operate at up to 30kW, compared to 8kW induction more typically used in the U.S. Also offered were powerful tabletop induction ranges, operating at 3.5kW to 8kW of power. "We're working on ETL certification, and hope to bring these to the U.S. market, perhaps as an OEM (rather than under our brand)," says Qingdao Int'l. Sales Director Charlie Ma.
middleby.com
Halton
Halton's Hotelex display showcased MobiChef, a mobile, high-powered cooking station with built-in exhaust and filtration. Inside the unit, a six-step filtration process captures and cleans effluent of smoke, odors and particulates. The Finland-based company is working on UL certification to bring MobiChef to the U.S. market, say Tan Chuan Han, G.M. for China, and Derek Schrock, R&D Manager.
halton.com
La Cimbali
At the La Cimbali booth, 27-year-old barista Tiffin Yu demonstrated the art of espresso. The M100 HD comes with three boilers, each with the ability to adjust water temperature and pressure for precise degrees of coffee extraction.
cimbali.us
Alto-Shaam Inc.
Alto-Shaam spotlighted a low-temperature/slow-cooking concept for the Chinese market with a compact cook-hold oven with smoker. The 220V unit can be used anywhere, no hood required—ideal for foodservice operations in high-rise buildings that fill so much of Shanghai.
alto-shaam.com
Hatco Corp.
Hatco introduced an elegant hot/cold inset serving shelf to the Chinese market. The platforms come in a choice of two surfaces—Swanstone or black aluminum.
www.hatcocorp.com, 888/814-0049
Mark Your Calendar For China
HOTELEX CHENGDU
Chengdu Century City Int'l. Convention Center
Aug. 10-12, 2016
HOTELEX GUANGZHOU 2016
Poly World Trade Center, Guangzhou
Dec. 12-14, 2016
HOTELEX SHANGHAI 2017
Shanghai New Int'l. Expo Center
March 28-31, 2017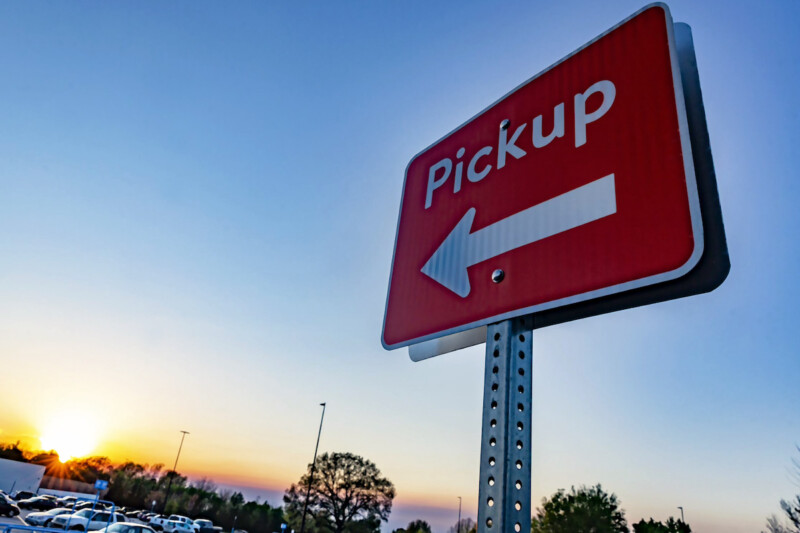 Company News
With the rise of curbside pickup at big-box retailers and restaurants alike, two giants in the respective industries are partially parting ways.