Maybe we can blame it on election-year blues. Many restaurateurs noted a softening of business in the second half of 2016 after a good first half—perhaps because consumers, spooked by the shadows of uncertainty and negativity cast during the run-up to the November election, weren't in a spending mood.
Now, the election is behind us and we face another sort of uncertainty going into '17, with a new administration committed to entirely different economic policies than the previous one. The future is always cloudy but perhaps more so than usual this year.
A few things foodservice operators are sure about: their customers are becoming more demanding, and the industry is more competitive than ever. Many concepts are making significant investments in equipment to cope with these realities. For instance, diners' demand for more upscale proteins has led to more attention being paid to equipment like grills, smokers and high-efficiency fryers.
Other equipment investments address the need to save on labor, an issue that's only become more critical as minimum wages have risen. A surprising number of operators mention that they're purchasing dishroom equipment like rack-conveyor warewashers, spending upfront to save later. More generally, operators are getting more methodical about the entire design and layout of kitchens to save on staffing and steps as well as to reduce real-estate and energy costs.
Many operators are betting on technology. Electronic kitchen display systems, tablet-based recipe systems, smart energy-management systems and other tech are expected to make kitchens more efficient. In the dining room, entertainment systems, tabletop tablets and above-the-bar beer displays are just a few ways to transform the dining experience and stand out from competitors.

ABUELO'S: Keeping A Casual-Dining Chain Contemporary
Dickie Overstreet, V.P., Properties
Food Concepts Int'l.,
Lubbock, Texas
No. of Units: 39
Units Planned for 2017: 2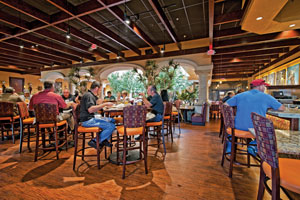 Abuelo's Mexican restaurant may be a comfort-food choice for many diners, but company executives know they can never get comfortable. Since the concept opened 27 years ago, in Amarillo, Texas, it's gone through many tweaks.
For years, Abuelo's restaurants made corn and flour tortillas in-house; then the company moved to outside sourcing; then restaurants reinstalled the tortilla presses. Kitchens were originally equipped with wood-fired grills, which were switched out for gas-fired charbroilers with wood-smoke boxes; now, units are installing wood-fired grills again. Front-of-house space has expanded and contracted, Mexican murals have been replaced by more contemporary graphics, and Ziosk tabletop ordering tablets have been added.
The pace of change may be accelerating. Dickie Overstreet, the company's V.P. for Properties, sees the casual-dining market challenged by growing consumer demand for fresher, more upscale fare and a more vibrant entertainment experience. New-build properties in lifestyle centers allow casual-dining restaurants to attract strong lunch business rather than focusing exclusively on the dinner daypart.
With consumers' expectations rising, the top challenge at Abuelo's is "getting the kitchen-to-dining ratio correct," says Overstreet. "Our style of kitchen, where everything is made fresh to order, takes quite a bit of equipment. Kitchen size and functions have grown. But with real estate becoming more expensive, you have to make the box more compact to make the numbers jibe."
New cooking equipment includes smokers that allow units to offer prime rib, as well as additional fryers to cook currently-in-demand fi sh and shrimp without their flavors being carried over to other fried foods such as chimichangas, taco bowls and tortilla chips.
For four years, Abuelo's has been working with consultant HKC Global to perfect a zoned kitchen format. "We got away from custom lines of equipment, went back to hot wells, steam tables and refrigerators, and redesigned kitchen areas as modules on a floor plan that can be moved around to accommodate building restrictions—a batch prep area, fry area, beverage area, dish area," Overstreet explains. "It's easier to manipulate a floor plan than to start from scratch." A standardized kitchen also allows staff transferring from one store to another to get up to speed quickly.
Overstreet knows that the Abuelo's kitchen will never be perfected. Every store opening is followed by a "lessons learned" meeting where staff discuss what works, what doesn't and what can be adjusted. Improvements are added to the standard equipment plan. "It's just all of us working together to find what we can do better," he says.

UNIVERSITY OF NOTRE DAME: Ramping Up Hospitality Experiences
Chris Abayasinghe, Director of Campus Dining
University of Notre Dame, Notre Dame, Ind.
No. of Units: 15
Units Planned for 2017: A dining hall, a student center/hospitality complex and 3 franchised restaurants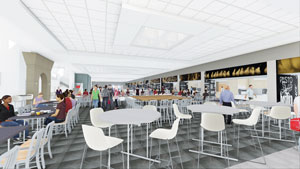 The University of Notre Dame is seeing a more diverse mix of students than it did a decade ago—from those who appreciate culinary excellence as part of their on-campus residential experience to those laser-focused on simply getting the best value for the money paid. Meanwhile, the university administration is working to enhance the hospitality experience for campus visitors.
So, this is a time of change. In development are two major projects. One, now in progress, is an overhaul of the university's North Dining Hall. On the drawing board for construction in '17 is an ambitious, $400 million new-build Crossroads Center, consisting of three buildings to be constructed on three sides of the iconic football stadium. The development will include restaurants in the Duncan Student Center portion of the complex as well as new hospitality suites for the stadium—in all, 750,000 sq. ft. of new hospitality space.
The from-the-ground-up Crossroads Center project provides opportunities for more radical innovation. "Everything is brand new, so we've been able to get an education," says Director of Campus Dining Chris Abayasinghe. "For example, what's the latest technology offered by the leading warewasher manufacturers? How do we design the physical space—what sort of runs do these machines need? Do we have an accumulator system that helps staff break down the load? How can we do with six or eight staff members what we used to do with 10 or 12? What can we do to lower our facilities' energy use?"
In addition, Notre Dame is looking for partners to open three branded mini-restaurants at the new Duncan Student Center portion of the project; they'll be "brands of the future, not the past," he adds, with a mix of QSR and fast-casual.
The North Dining Hall, last remodeled in 1988, featured a traditional dining line typical of the era, Abayasinghe says. "The renovation collapses the division between the front- and back-of-house throughout the dining hall, bringing the kitchen into the dining room," he explains. "We have salad-bar stations, flat-top grills, finishing stations and so on positioned to create micro restaurants with seating areas interspersed." The current grab-and-go section is being replaced with a fresh-foods market where students and staff can buy locally sourced foods instead of the standard soft drinks and chips.
"The timing for these developments is absolutely perfect," Abayasinghe adds. "We're extremely fortunate to be able to make these much-needed investments."

BOSTON MARKET: Optimizing Smaller Footprints
Daryl Still, V.P. of Supply Chain
Boston Market Corp., Golden, Colo.
No. of Units: 458
Units Planned for 2017: 10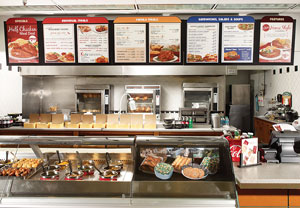 Boston Market hadn't seen growth in years until a recent change in expansion strategy: focus on international and nontraditional units. Daryl Still, V.P. of Supply Chain, says the company's biggest challenge is competition for good real estate. Opening units that are scaled-down, outside the country or both provides an end run around the problem.
Global growth is beginning in the Middle East with two franchise units set to open in 2017 in Kuwait City, the first of 41 to be developed across the Gulf States. Stores will feature a simplified core menu, with items geared to the local market likely to be added later. Also offering a scaled-down menu are nontraditional units being opened on military bases with the Army and Air Force Exchange Service. The first eight locations on domestic bases are to be followed by two in Europe in Q1 '17.
Boston Market has already absorbed great lessons from the smaller units, Still says: "We learned that the way to be successful was to prepare less food more often. The hot case always looks full, and the food is always fresh." The chain is now shrinking serving lines in traditional units, too; 12-ft. lines that can't be staffed by one worker are being reduced to 10-ft. or 8-ft. lines that still give guests visual impressions of abundance and freshness.
To meet its goal—to cook menu items at the right time and hold them as long as possible while maintaining quality—Boston Market also will test new holding equipment and procedures in '17.
Even while shrinking its food display, the company is expanding its menu to address consumer demand for variety; Chicken Marsala was added last summer and more rollouts are expected in '17. To keep SKU count down, most new offerings will be based on flavors from sauces and toppings. The chain will also test a new grill to create a menu item (using an existing protein) that's been requested by its Middle Eastern partners.
Smaller units not only answer real estate and food utilization issues, they also address the third great restaurant-industry challenge: maximizing labor efficiency. For example, what once were banks of microwave ovens are now three-oven vertical stacks. Such seemingly small changes save workers steps in the kitchen and speed service—and help the company operate at a profit, too.
DOG HAUS: Scaling Up A California Fast-Casual
Hagop Giragossian, Partner
Dog Haus, Pasadena, Calif.
No. of Units: 21
Units Planned for 2017: 40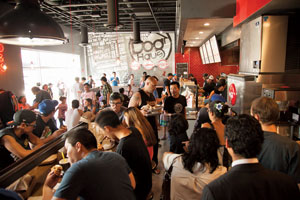 Dog Haus, a quirky California fast-casual concept specializing in gourmet hot dogs, burgers, sausages and beer, has only been around for six years. But '16 was its best year yet, says Hagop Giragossian, one of the brand's founding partners. The company landed a 305-unit, 12-state development deal with franchisee American Development Partners, on top of 160 units already slated for development with other franchise partners. This year alone calls for a tripling of the chain's footprint to as many as 60-plus stores from the current 21.
Giragossian says it's all "extremely exciting," but comes with many operational challenges, including keeping up the company's standards and practices as it loses day-to-day unit-level control.
Expansion units will be new builds, including many to be constructed under an expanded Dog Haus Biergarten model. That's a big step up from the awkward conversions the chain started out with. "Built-to-suit structures give Dog Haus the ability to create and scale the kitchen literally from the ground up," Giragossian says. "If we can streamline operations by incorporating new technology, equipment and systems, we will be in a great position to sustain our aggressive growth model."
Giragossian sees the brand's fast-casual positioning as a rather tricky one, necessitating "fast-enough" production of high-quality fare across an unusually broad menu. As he sees it, a six- or seven-minute cooking time is fine, but a 15-minute wait means there are glitches in the kitchen. Accordingly, plans for the new-build units include a kitchen display system to keep each prep cook focused on the task at hand. Dog Haus also will test a conveyor oven system allowing hot dogs, sausages and burgers to continually loop through, cooking at the right temperature for the perfect length of time.
Takeout and delivery systems are another priority. Dog Haus uses ChowNow to offer its customers mobile ordering for pickup. It's working with the provider to improve the app, which offers streamlined credit-card entry, allows customers to scan and store their credit cards, and is linked to the store's POS. Now the chain also must deal with delivery—something it rejected for years. "It's crazy how somebody can call a service like Postmates; they call in the order, someone else delivers it and we don't have any control," Giragossian comments. "We need to figure out the best way to deliver food so it's received the way we want it to be received." For now, he says, the company's focus is on improved packaging to maintain temperature and quality of menu items until they reach the customer's door.
GLORY DAYS GRILL: Growing Fast Without Losing The Neighborhood Vibe
Gary Cohen, V.P. of Operations
Glory Days Grill, Gaithersburg, Md.
No. of Units: 27
Units Planned for 2017: 3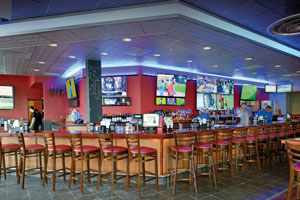 Glory Days Grill, a family-friendly sports-bar-and-grill concept operating primarily in Virginia and Maryland, has built its reputation on great food and community involvement, with stores sponsoring local sports teams. The formula fueled 30 quarters of positive same-store sales growth. After running mostly corporate units, Glory Days Grill began a franchising push two years ago, quickly landing an ambitious Florida franchisee that has already opened five units in the state. (Markets in Pennsylvania, Georgia, the Carolinas and areas of Maryland and Virginia remain open for franchise development.)
Maintaining competitive differentiation while scaling up for franchise growth requires a focus on systems, equipment and technology, says V.P. of Operations Gary Cohen.
Front-of-house tech is essential. Units are beating their sports-bar competition with 90-in. quad-screen TVs. Diners use tabletop sound systems to listen to their game of choice among the TV options. (Sound can be audible, earbud-only or silenced.) Above the bar, an electronic BeerBoard (installed in three stores and being considered for more) displays available brews and the exact quantity dispensed per draft tap (a key cost-control clue). Next up: the chain is exploring tabletop credit-card readers and coupon scanners, but has so far been stymied by what Cohen considers poor wireless encryption in current options.
Back-of-house, a new kitchen display system has made fulfillment of order tickets 100% electronic, faster and more accurate. A new recipe system called FusionPrep is linked to a label printer that prints the shelf life of items being prepared. Touchpad tablets in the prep area show recipes and what the completed order should look like; recipes are altered instantly at unit level to reflect any changes in ingredient specs or desired output.
With chicken wings representing up to 15% of food sales, the frying system also received attention. Once featuring four fryers with manual oil filtering, Glory Days Grill stores now have one high-efficiency four-basket fryer with an automatic oil recovery system that pipes oil to an outdoor tank; the oil is now filtered twice a day rather than manually twice a week, boosting the quality and taste of the wings. Another equipment innovation came with the introduction of personal pizzas. The new fast-cooking deck ovens used to make them also are employed for other menu items. Having proven their worth in recently built units, they are gradually being installed in older stores.
Finally, new PeopleMatter workforce management software has made employee hiring and scheduling 100% paperless and much more efficient—helping the chain cope with labor challenges that Cohen expects will continue through '17.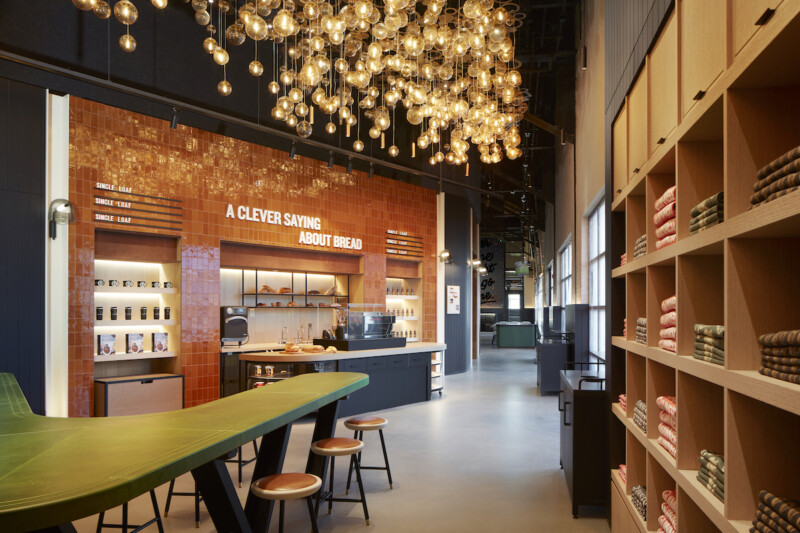 Company News
The all-new Chicago location—complete with a bakery and cafe, restaurant, private dining and more—opens this Thursday, Sept. 28.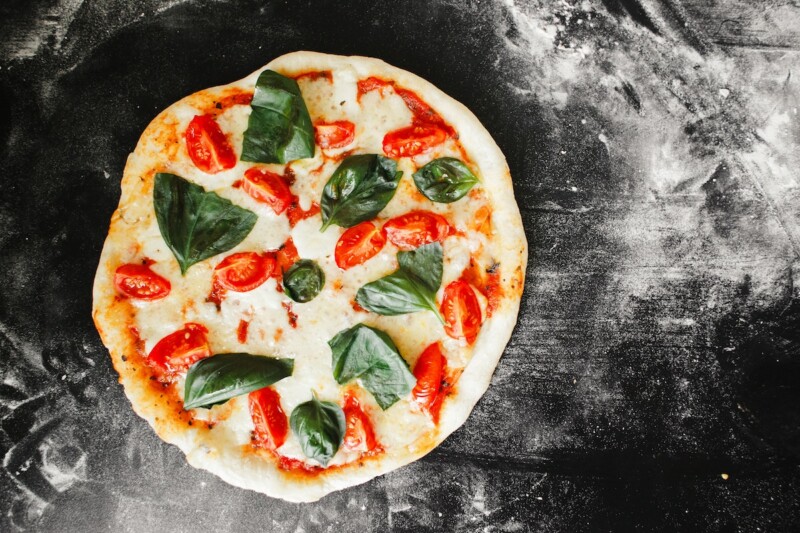 Company News
An online parts store is in development, but service calls can now be requested at the company's website.