A new study from the business advisory firm AlixPartners shows that the challenges that have faced the restaurant market for more than a year are likely to continue. The study, which included a survey of more than 1,000 U.S. consumers, suggests those consumers are more likely to cut back on eating out this year than the opposite. The report also covers a wide array of issues facing the market, from increasing labor costs, the price-value disadvantage against retail food options, technology, and delivery. But the report concludes that if operators properly address these issues, opportunities remain.
Among the highlights of the report:
High-frequency diners who patronize fast-food and fast-casual establishments at least twice weekly intend to cut back their visits by 8% and 13%, respectively, over the next 12 months.
Overall, 57% of those surveyed said they plan to dine out the same number of times this year as last. This is the same percentage as in a similar study by AlixPartners last year.
Among those planning to dine out less in the coming 12 months, the most-cited reason, picked by 50% as one of their choices, was "saving money," with 32% of those planning to spend that money on travel and 31% on "personal services."
56% say the No. 1 reason they choose ready-to-eat meals from convenience or grocery stores is because the meals are cheaper.
74% say they order delivery from the same establishment routinely, with over half of those citing a lack of other options as the reason; yet only 8% using delivery prefer third-party services.
58% say they agree with the movement for higher worker wages; however, those not willing to pay a bigger restaurant tab to support the movement rose to 16%, from 13% a year ago.
Traditional casual-dining topped the list of restaurant types consumers would like to see open more locations, picked by 37%–representing a possible growth opportunity.
Full information on the report can be found at alixpartners.com.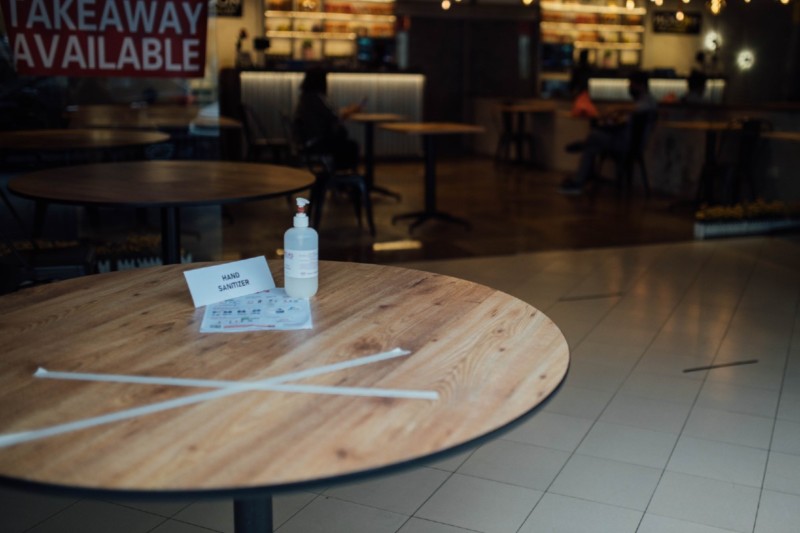 Company News
Trend reporting firm finds that "cleanliness is the new ambiance" for customers.