Pivot Point Rocks The Floor At HX: The Hotel Experience Show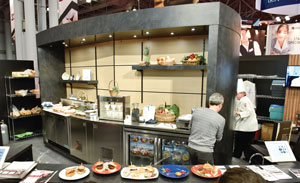 Peter Christensen, FCSI, Principal of Christensen Consultants, San Jose, Calif., travels extensively. While on the road, he's noticed a few things about hotel foodservice. Boutique hotels, which tend to be small, often can't devote much public space to food and beverage amenities. Larger properties have generous space, but even then, Christensen says, "I noticed that on my way to the hotel's daytime restaurant, I'd pass a lobby bar, completely empty aside from a few guests on phones or reading the paper." In the evening, the daytime restaurant is shuttered, he says, but the lobby bar is hopping.
His observation became the seed of an idea that bloomed when he and a handful of other consultants were invited to submit their best ideas for the HX: The Hotel Experience Show's 2017 Foodservice Pioneering Concept. The show ran Nov. 12-13 at New York's Javits Center.
The FPC event challenges foodservice design consultants to dream up foodservice concepts for lobbies and other public spaces in small or large hotels and resorts. The twist is these concepts need to run on electric power only, usually with limited access to water and they can't require ventilation. The intent is to provide a foodservice outlet where none could exist before. Now in its sixth year, the FPC changed from a competition format to an invitational; a select few consultants were asked to submit designs and one design was selected to be the centerpiece of the show's new HX360 Innovation Zone for Food & Beverage.
Two For One
Christensen's concept, Pivot Point, provides two foodservice concepts in one 900-sq.-ft. space; it can go smaller, but not larger. A central turntable mechanism on the floor rotates to present two facades: a daytime foodservice venue on one side, and a cocktail bar concept on the other. It only takes one or two people to manually rotate Pivot Point from daytime to nighttime mode. The rotating center is surrounded by permanent structures around the perimeter comprising a back-of-house with refrigeration, ice maker, sink, shelving, work counters and a few pieces of ventless cooking equipment. They include a small convection oven, fast-cook oven and induction equipment; the back-of-house is walled off from view in the back. The front-of-house perimeter structure, intended to face a lobby, comprises a tall front bar with high stools for seating. The bar is equipped with sinks, counter space and undercounter storage. On the very outer perimeter of Pivot Point, Christensen designed a few bars where operators can set food out for self-service. "With portable food shields and induction hot tops, you can create a nice buffet for breakfast service or cocktail hour," he explains.
On the rotating portion of Pivot Point, the daytime foodservice venue is designed to serve up a selection of beverages— including coffees, teas, water and bottled items—and a small menu of light, easy-prep items including omelets, morning and midday sandwiches, salads and soups and a wide assortment of appetizer-style dishes. Equipment includes a salad/sandwich prep table, panini presses, induction hobs and brewing systems. The nighttime bar is fully outfitted with a wine dispensing/preservation system and undercounter keg refrigerators topped with tap systems to dispense beer, wine, cocktails, cold brew coffee and more. Over this back bar, built-in shelves hold spirits for a full cocktail program as well.
Model Presentation
Vollrath Co. worked with Christensen to fabricate the full-size, working model of Pivot Point on the HX show floor. According to Katherine Mizla, Vollrath's Consultant Sales Manager, the model's spinning center was made in 4-ft. x 12-ft. sections made up of two layers of aluminum with a layer of poly between. The more you bend the material, she explains, the more structurally strong it becomes. For the show model, the sections were welded to an aluminum frame and the entire centerpiece secured to a rotating platform. The day side was finished with light wood panels set with solid dark shelves while the night side carried a sleeker stainless-and-black finish with glass shelving. Lighting too altered to capture the mood of day vs. night service. Two colleagues of Christensen's collaborated in the model building process: Pablo Ortiz Pena helped with design aesthetics, finishes, and graphics while Garrett Jensen generated all the 3D documentation, including Revit and Sketch-Up materials, to ensure the model would work as designed.
From Drawing Board To Drawing Attention
Throughout the two-day event, Pivot Point was packed with show attendees, to the delight of some 15 product sponsors who equipped the model (see sidebar). Many of the vendor reps were able to take part in more than 10 demonstration sessions, each in turn getting to talk about their specific equipment and its contribution to Pivot Point. "Our vendors appreciated the chance to show their equipment in action in an actual foodservice," says Marsha Diamond, FPC co-creator and Program Director. "It really gave show attendees a taste of what's possible even in a lobby setting—a brand new revenue source."
The model builders also installed into the perimeter structures a few products, including Crysalli's counter-inset tap that dispenses filtered still and sparkling artisan water, and Modbar, which breaks down the barrier between barista and customer by putting the huge espresso machine itself under the counter. Only the espresso head and steamer wand pop above the countertop. Chef Todd Daigneault, Corp. Executive Chef for Overlook Medical Center Campuses and owner of Catering On Demand, prepared a sophisticated menu sampling using the FPC model's equipment to show how viable the concept is. Included: Tuscan quiche with quinoa, beefsteak canapes with caramelized onions, sesame grilled Asian capon and stuffed mini croissants and Southern-style biscuits. Coffee, espresso and the artisan still and sparkling water also were available to attendees.
Real-World Applications
While Pivot Point drew the crowds at HX, which hosted more than 7,200 attendees and 300 exhibitors, the concept truly has legs in a wide assortment of hospitality venues. In a real-world setting, Pivot Point can adapt aesthetically to any décor or environment. It has a capacity to serve about 200 customers per three-to-four-hour meal period (longer for cocktail service). While one side is serving, employees can stock the other side for service the next day. And while a daytime-nighttime approach is solid, there's no reason a venue couldn't use the two sides to do two different foodservices such as a restaurant on one side and c-store with snacks on the other, or a restaurant and ice cream parlor.
Pivot Point can be wired for 115V/20A/1 phase as well as 208/220V depending on the electric requirements of the equipment operators need to produce their menus. With the astounding range available of ventless cooking equipment, including induction sauté stations and heated shelves, mini ventless combi and convection ovens, fast-cook ovens, panini grills and more, menus can run the gamut. Paired with wireless order and payment technologies, a Pivot Point concept could viably set up in any underused space. Christensen says the cost to build a working Pivot Point will vary based on size, material choices and finishes, and equipment, but that it's unlikely it would exceed $250,000.
Pivot Point Sponsors
Bringing the concept to life on the show floor were Vollrath Co., which fabricated the actual model along with services from Hospitality Management Group, the show runner. Throughout the show, attendees walked through the concept and were treated to hot food samples thanks to FPC sponsors. They include Equipex, which loaned panini presses, a small oven and induction equipment, Enomatic wine dispensers, Modbar espresso equipment and Lightspeed tablet-based POS systems. Product contributions included True refrigeration, BSI food shields, BUNN coffee equipment, Scotsman ice machines, Micro Matic keg/tap systems, Poursteady pour-over coffee systems, Crysalli artisan water, Eagle counters and sinks, Metro shelving, American Trading furniture and PacknWood disposables. Foodservice Equipment Reports is the official media partner for the FPC.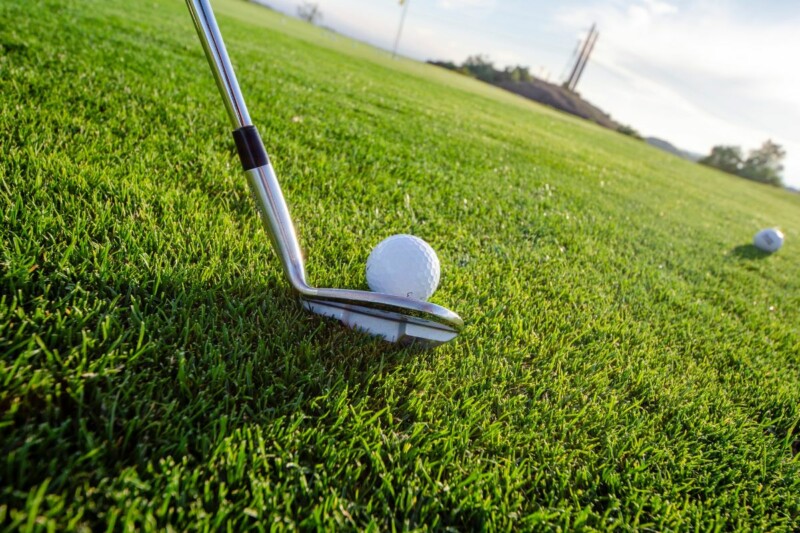 Event Coverage
Operator insights, equipment technology and a special presentation by General John Kelly round out the program.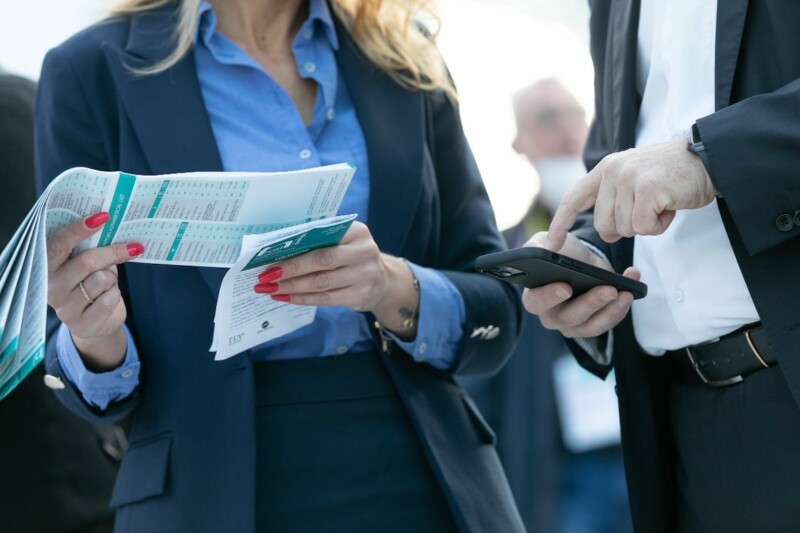 Event Coverage
Tickets remain available for this October's show, however, a price increase kicks in soon.