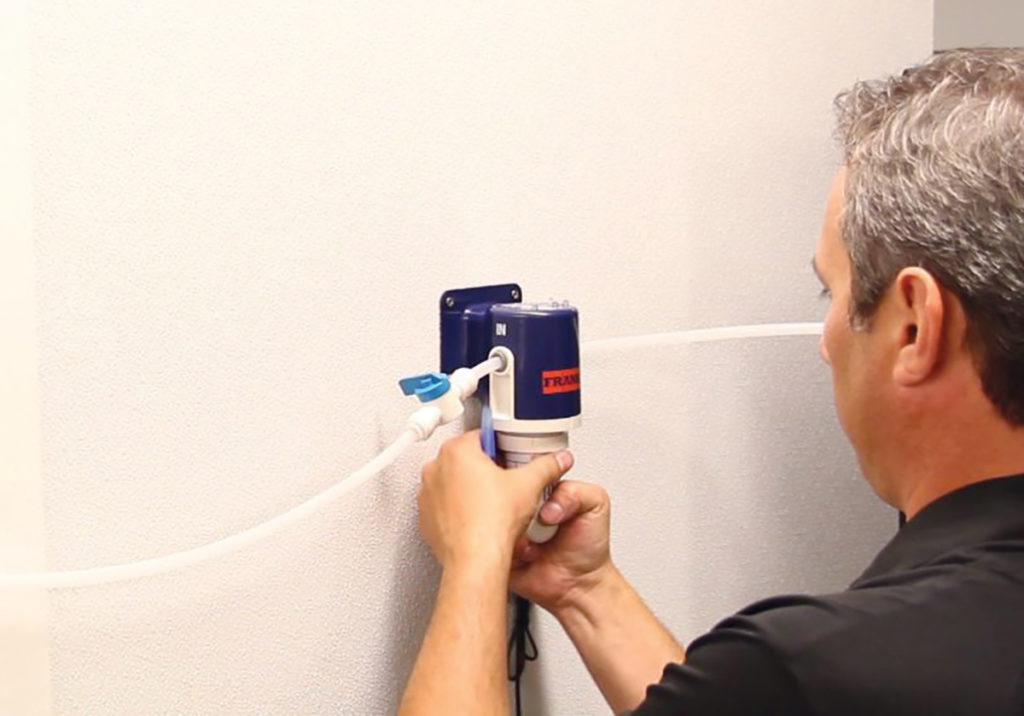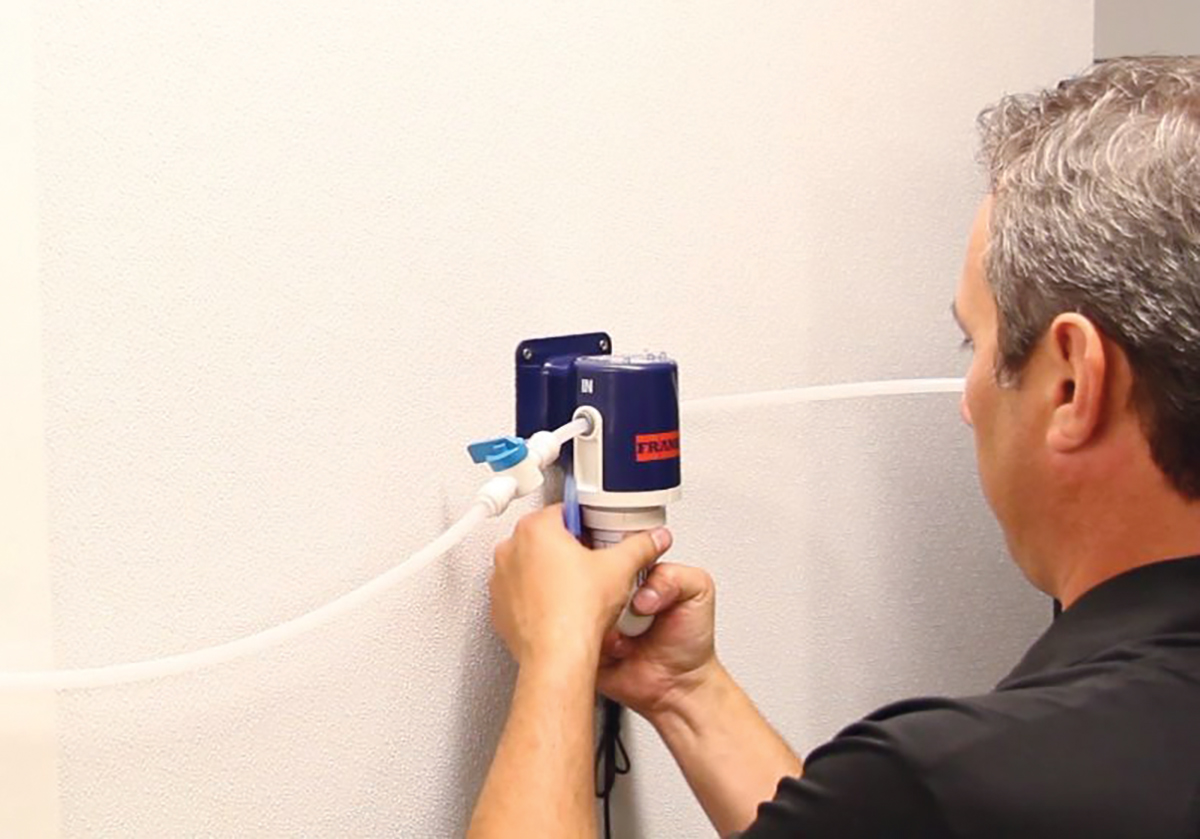 Your ice machine not only makes and holds the ice for cold and refreshing drinks, it's also a potential breeding ground for salmonella, E. coli and legionella bacteria as well as mold, yeast and slime. Far from refreshing, these have deadly consequences for both your customers and your business.
Fortunately, a growing number of technologies eliminate these unwanted visitors simultaneously backing regular maintenance efforts and helping machines run more efficiently. Clean machines have shorter, more efficient freeze cycles than dirty machines and the compressors run less often, extending their useful lives. Your ice sanitation technology choices include ozone, UV light and water vapor ionization systems. Manufacturers will install some of these technologies in new machines, and all systems retrofit into existing machines.
Ozone systems, easily installed on the ice machine's incoming water line, generate minute quantities of ozone on demand and infuse it into the water for the next batch of ice. The ozone kills harmful microbes in the water before it becomes ice. Trace amounts of ozone in the ice go on to help sanitize bins and dispensers, dissipating well before the ice reaches a customer's drink. These systems also remove chlorine from the water, improving both taste and odor in the ice. One cartridge sanitizes up to 50,000 gal. of water. Replacements install easily.
Another ozone ice treatment system mounts to an external wall and works by delivering ozone through a single hole in the ice machine to a diffuser stone in the sump. This allows the ozone to dissolve in the water, treating the water and off-gassing into the chiller compartment to treat internal surfaces.
With UV light systems, air recirculates over a UV light where oxygen, nitrogen and water vapor in the air create a gas containing ions, free electrons, hydroxyl radicals and ozone. This gas circulates throughout the ice "food" zone (the area in front of the evaporator above the bin; not the storage bin), inhibiting the growth of yeast and bacteria. These systems operate around the clock. Annual UV bulb replacement keeps the system running smoothly.
Water vapor ionization systems, a newer technology, use bipolar ionization to split water vapor already in the air into positive and negative ions. These ions deactivate contaminates in the machine, then revert back to water vapor and the cycle repeats.
Ice machine sanitation system manufacturers make maintenance easy for you. One has a blinking LED light that indicates when a replacement cartridge is due. Another system that installs inside the machine offers an optional remote LED so you can view the reminder without removing panels. One ozone-based system maker's unit captures data points, such as replacement alerts and any water input flow issues, for capture on any smart device. This manufacturer also is working on providing text messages and the ability to call service providers when necessary.
Ice Machine Sanitation System Specialists
Air Oasis
airoasis.com
BioZone Scientific Int'l.
biozonescientific.com
Franke
franke.com
Hoshizaki
hoshizakiamerica.com
Ice-O-Matic/Ali Group
iceomatic.com
Manitowoc/Welbilt
manitowocice.com
OptiPure/Aquion
optipurewater.com
Scotsman/Ali Group
scotsman-ice.com