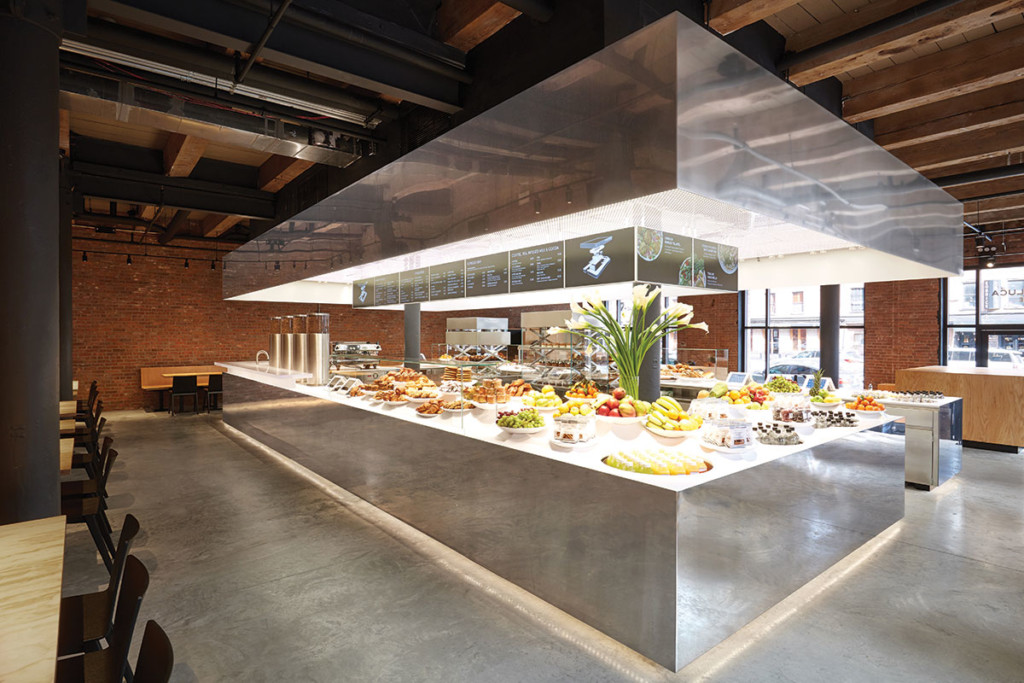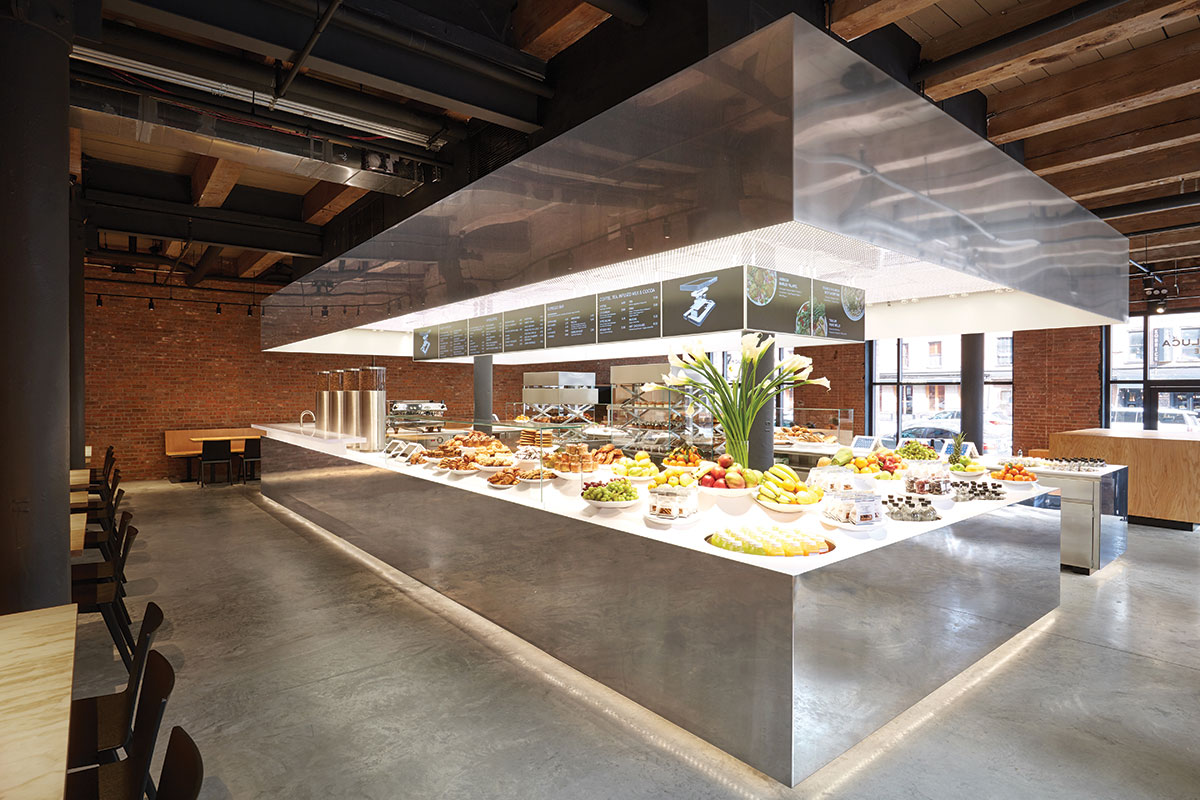 Dean & DeLuca's new freestanding quick-service concept Stage, opened in April in Manhattan's Meatpacking District, aims to do more than peddle salads and sandwiches—it's designed to put on a show. The highly customized concept displays house-made menu items on a series of overlapping hot-, cold- or ambient-holding platters and bowls, arrayed across an undulating "topographical" counter sculpted from a solid block of Corian. The goal was to evoke "a dramatic landscape of food and ingredients," according to the concept's visionary Ole Scheeren, the German architect known for designing futuristic-looking buildings.
The mirror-finish counter fronts and matching mirrored canopy overhead provide space-age contrast with the exposed brick walls and wood ceiling joists. LED lighting highlights food and the nonstop action of employees preparing and serving—bearing out the concept's name and intention. An array of seating options around the perimeter encourages guests to linger.
"Instead of a merely utilitarian sales and display counter pushed against a perimeter wall, the Stage is a central platform of social interaction around the making and consumption of food," the architect's website states.
Dean & DeLuca's Stage has already earned accolades. Wallpaper, an online trend-tracking website, awarded Stage Best Counter Revolution in its 2019 Wallpaper Design Awards, calling the bistro a "self-contained piece that celebrates the artistry of food and its ability to draw people together."