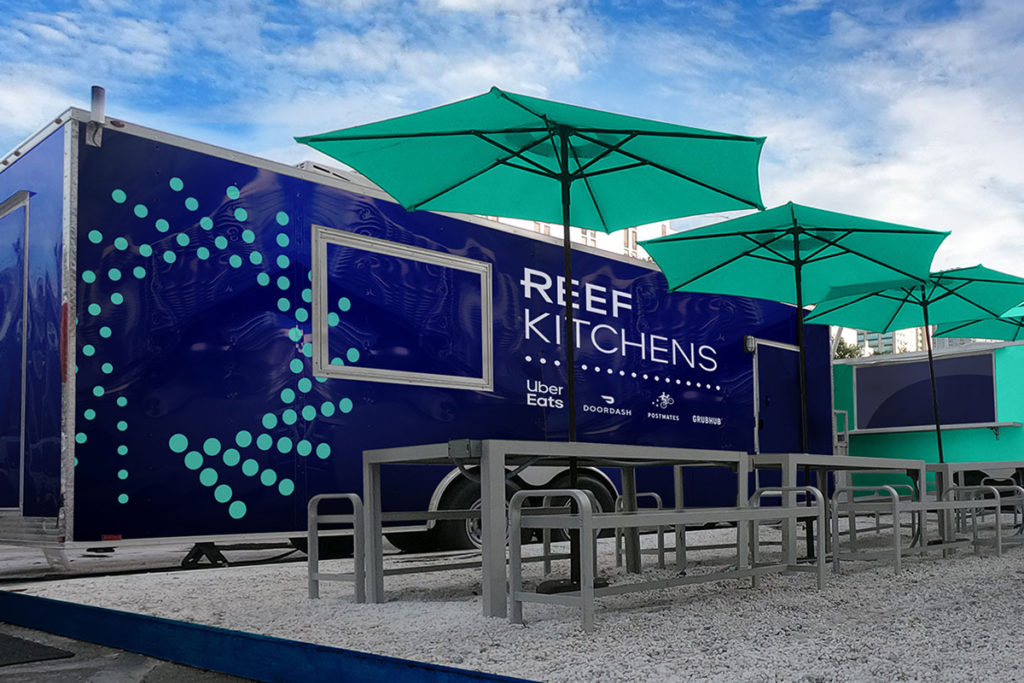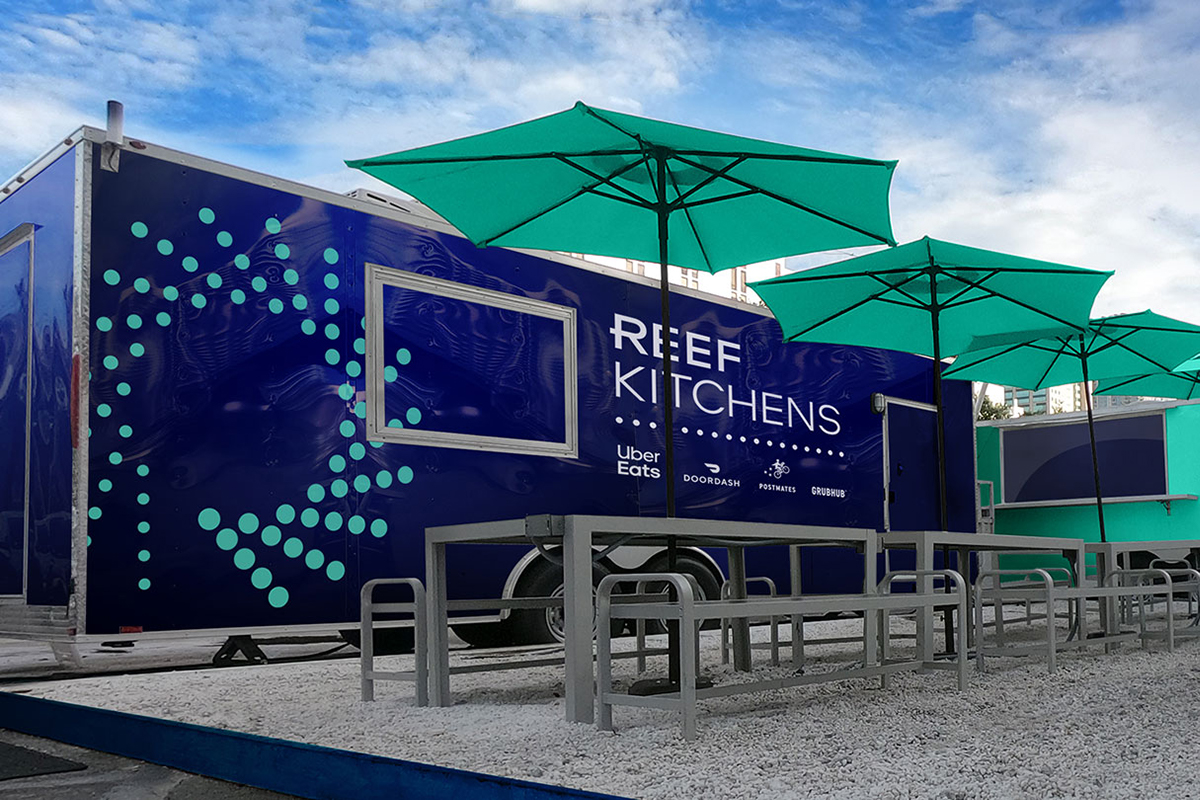 Everyone loves a good ghost story. Especially when the ghost comes bearing French fries.
That probably explains why you've been hearing so much about ghost kitchens, those delivery-only restaurants that consumers can only reach via an app like Uber Eats, Doordash, or Grubhub.
Earlier this month, DoorDash conjured its own ghost kitchen concept with a shared kitchen space in Redwood City, California meant to house multiple delivery-only concepts for restaurants with physical locations elsewhere. It debuted with four restaurant concepts, all with delivery provided by DoorDash.
The terms ghost kitchen and virtual kitchen are often used interchangeably because it seems the industry hasn't settled on clear definitions (and throw in terms like "dark kitchen" "cloud kitchen" for additional confusion).
But the New York Times recently asserted that a "virtual kitchen" means an existing restaurant with a second delivery concept that it runs from its primary kitchen – maybe using a dedicated line to prep the to-go order. A little side hustle, as it were. In Chicago, for example, multiunit operator Lettuce Entertain You Enterprises opened Seaside's, a pickup-and-delivery only concept sharing the kitchen with its existing restaurant Oyster Bah.
For a "ghost kitchen," on the other hand, delivery is its raison d'etre. The kitchen could be for a single brand (like the ghost kitchens many chains are adding to their portfolios to handle off-premise orders) or multiple concepts working within a commissary setting. Think about it like the WeWork model: A "landlord" provides the space, the sink, the cooking equipment—and sometimes even the delivery (a la DoorDash Kitchens). Restaurant owners just show up and cook.
Other concepts, however, take yet a different approach. An owner markets many standalone delivery-only concepts but uses a single kitchen and staff. The consumer is unaware – or perhaps uninterested – those little tacos/pizza/burger joints are really the same place.
In addition to DoorDash Kitchens, other big players in the delivery game are putting their toe in the water. Uber Eats is reportedly testing a concept in Paris. Not to be outdone, Uber's former CEO Travis Kalanick put $150 million into the parent company of Cloud Kitchens, which plans to offer what it calls "smart kitchens" that are optimized for deliveries. Kitchen United, which operates in Chicago and Pasadena, CA, has the backing of investors that include Google, has raised more than $50 million and is expanding.
Even 30-minute-meal maven Rachael Ray is getting in on the ghostly action. She announced a partnership with Uber Eats and Reef Kitchens (see below). Here are some more of the more interesting players on the scene:
1. Reef Kitchens, Miami
With 4,500 locations, Reef Technology—which calls itself the largest network of parking lots in North America—is turning its parking spaces into "tech-enabled logistic hubs." Its Reef Kitchens are housed in proprietary spaces, with each one able to accommodate from one to five restaurant brands or concepts. Restaurants can run operations directly or contract with Reef to staff and prepare delivery-only menu items. Based in Miami, Reef is working with Uber Eats and Rachael Ray to Go to serve as the ghost kitchen for the TV chef's 13-city strong delivery-only concept available until the end of the ya. Yes, you can say Rachael Ray is going ghost you.
2. Amped Kitchens, Los Angeles (opening in Chicago in 2020)
Billing itself as "an apartment building for food," L.A.-based Amped Kitchen provides shared kitchen space as well. It's also popular with consumer packaged goods startups (Beyond Meat began here), but about 10 to 15 percent of its tenants are ghost kitchens says its co-founder, Mott Smith says. "The main equipment we're providing that comes is hoods, sinks, dishwashers, very substantial refrigeration and storage," he explains. "After that, the tenant brings with them for what they need for their process." And those needs are wildly varied—from cold-brew coffee startups to a CPG startup called ChickNSkin that also functions as a virtual kitchen, delivering—you guessed it—chicken skins via Grubhub.
3. Fulton Kitchens, West Hollywood, Calif.; Hollister Kitchens, San Diego, Calif.; and Fishburn Kitchens, Los Angeles
The company behind these three Southern California-based "plug and play" kitchens (that's their term) says about 20 percent of its tenants are ghost kitchens. The others are caterers and consumer packaged goods startups. Current ghost kitchens operating in their spaces include healthy meal-focused Food Pharmacy, plus a virtual-only incarnation of local Puerto Rican cuisine catering company Benny's on the Go. The West Hollywood space alone has 20 kitchen units that include hoods, wash, prep tables and sinks, grease interceptor, heavy power and floor sinks as well as walk-in cooler and freezer access, office space and more.
4. Zuul Kitchens, New York City
We ain't afraid of no ghost kitchens: Zuul, which shares its name with that evil spirit who took over Sigourney Weaver's body in Ghostbusters, is scaring up big business in its Soho ghost kitchen. National salad chain Sweetgreen has signed up as well as local brick-and-mortar Chinese chain Junzi and pizza joint Stone Bridge. But success is no guarantee: the kitchen is located in the former space of failed David Chang ghost kitchen experiment, Maple.
5. 2nd Kitchen, Chicago
OK, technically, this is not a ghost kitchen or a virtual kitchen but somewhere in between. It offers a clever way for establishments without existing kitchens to add a menu. It's sort of a matchmaker between a kitchenless business and nearby restaurants that will deliver to on-site customers. Based in Chicago—2nd Kitchen is working with establishments like breweries and other spaces to create a custom menu and that can be ordered via kiosk or app from a restaurant that can deliver right to the customer's table. "Our model works great for breweries, bars, hotels and similar businesses that want to add food as an amenity," says 2nd Kitchen's cofounder Nick Anastasiades.
6. Ghost Kitchens, Toronto, Canada
"My objective is to have us reach every consumer in the U.S. and Canada in under 30 minutes," says George Kottas Canadian-based franchiser of concepts for Ghost Kitchens. He stuffs up to 30 concepts—from Indian to pizza to Greek—into a single kitchen. And while he's says he's currently refining the business model, he's up and running in several Canadian cities and is planning to expand into the U.S. market.
7. The Local Culinary, Miami
With its first dark kitchen established in Miami this year, The Local Culinary is looking to expand to Boca Raton and Aventura, and after that New York City. It houses 20 concepts like The Chef Burger, an Italian concept called Mama Rosa, and pan-Asian concept Shu Shu delivered through Uber Eats Postmates, GrubHub and DoorDash. "Dark kitchens, ghost kitchens … are here to stay," says Alp Franko, the company's founder.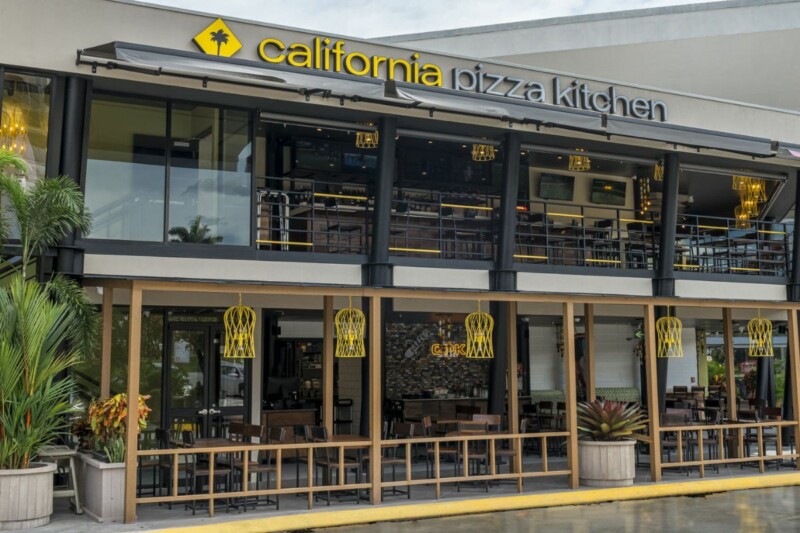 International News
Located at the newly renovated Multiplaza mall in Escazu, just outside the capital city of San Jose, the new restaurant's design and menu have been tailored to local preferences.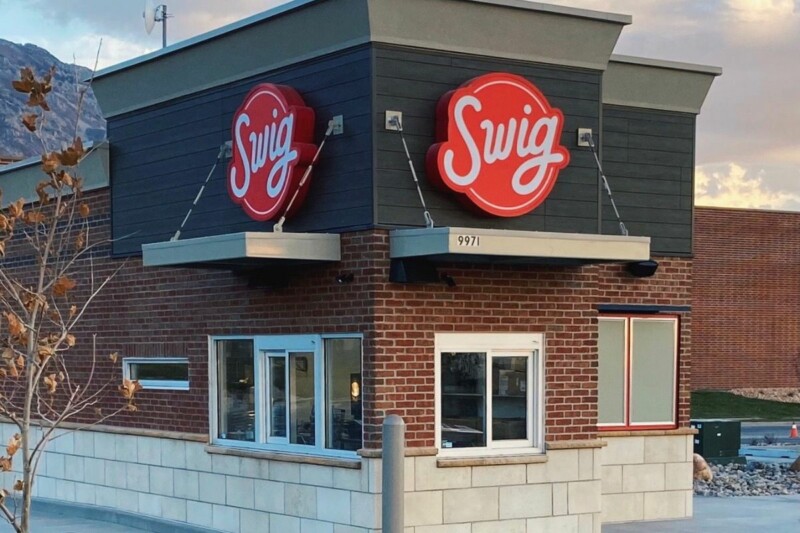 Mergers and Acquisitions
In one of its first moves as Swig's new owner, Larry H. Miller Co. will begin offering Swig at Larry H. Miller Megaplex Theatres starting next year.