Banner University Medical Center's New Light and Bright Servery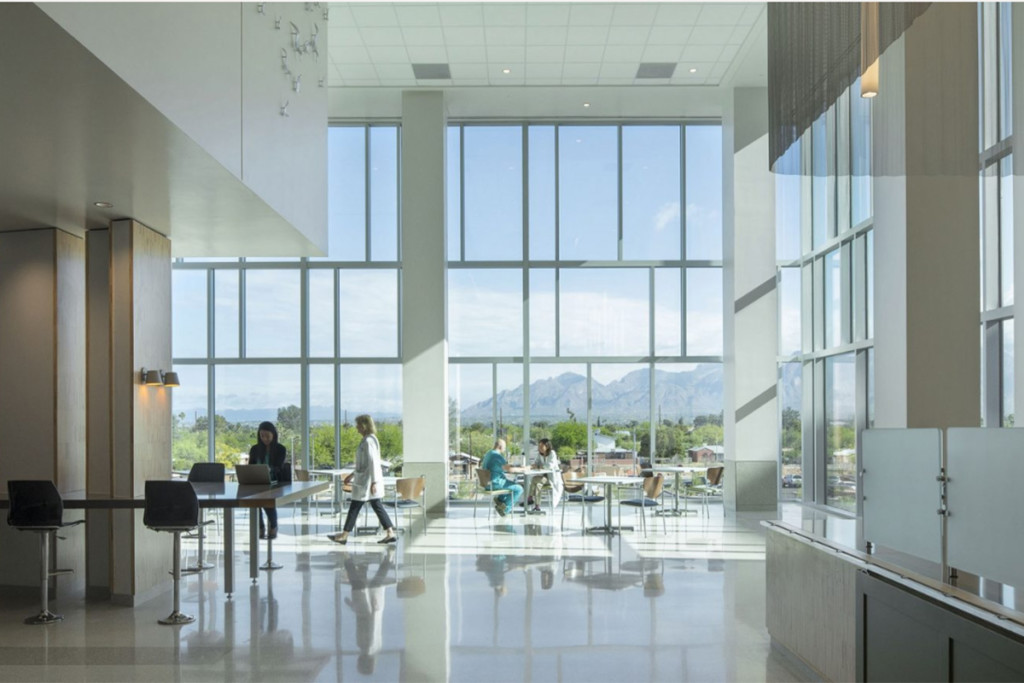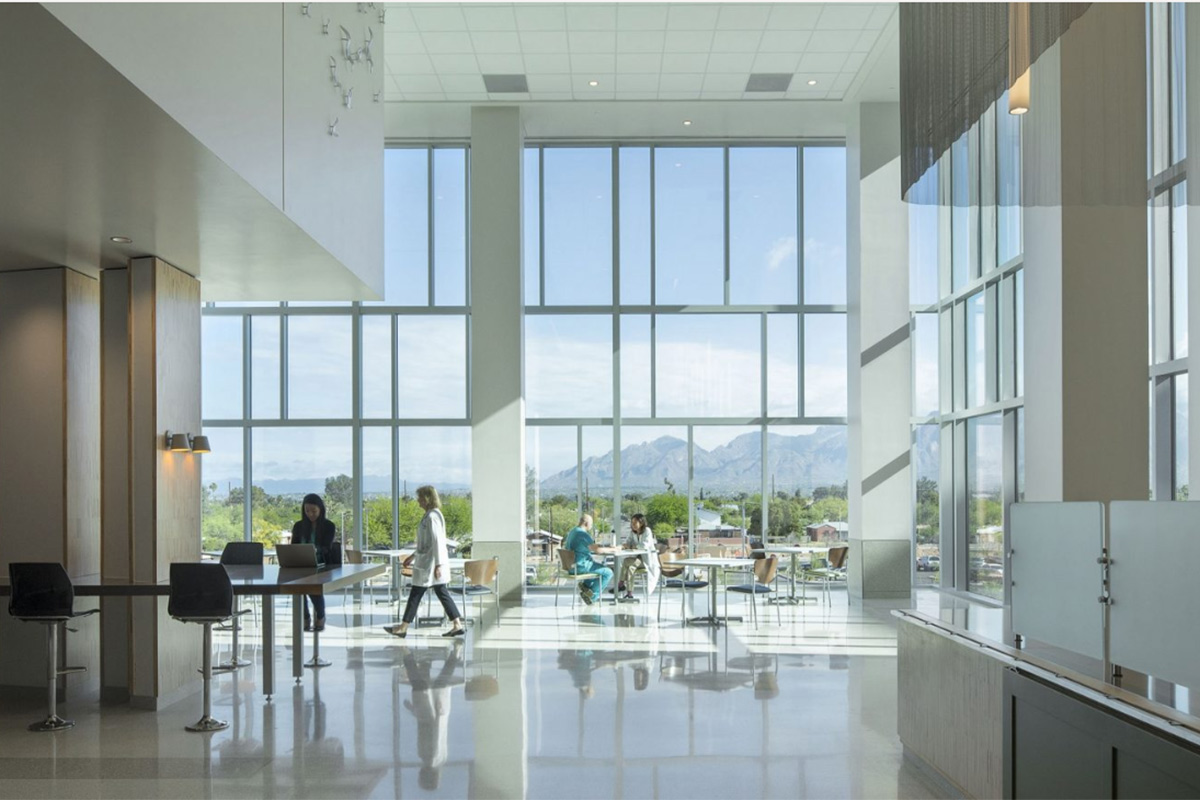 To replace a portion of the hospital that was built back in 1971, Banner University Medical Center's Tucson campus debuted a nine-story, $450-million tower that began welcoming patients in April 2019.
Banner-UMC enlisted Greenwood Village, Colo.-based Ricca Design Studios to create the tower's foodservice facilities. An 8,000-sq.-ft. kitchen supports patient-meal service and catering operations as well as bulk food preparation for Banner University Medical Center Tucson Cafe, a 6,400-sq.-ft. marketplace-style servery. "They were expanding and needed a dining facility that would accommodate a larger population," says Lona Homersham, project director at Ricca. The design process began in 2015.
"Our old cafeteria was really confined," says Heather Danielson, the facility's culinary, nutrition and environmental services director, who started working at the hospital 12 years ago as a call center employee taking patient-meal orders while studying dietetics at the University of Arizona. The Tucson campus's dining operations serve not only hospital staff, patients and visitors, but also students from the University of Arizona College of Medicine. "[With] the amount of traffic that we had at lunchtime, there wasn't space to go around to all the stations and see what looked good."
Contributing to the congestion was a coffee cafe located inside the cafeteria. "That was one big change: We wanted to remove the cafe and put it in a different area," Danielson says. "And we wanted open space where people could feel free to walk around and take time to see everything and not feel rushed or crammed or feel like they were going to bump into somebody and drop their food."
Upon entering the new tower, visitors step into a light-filled lobby decorated in white, cream and sandy hues. "It almost looks like a resort when you walk in," Danielson says. The servery and main kitchen sit on the first floor. On the second floor, a 650-sq.-ft. coffee shop called The Daily Grind Cafe offers espresso drinks, soft-serve treats, smoothies and grab-and-go items. On level three, there's a 600-sq.-ft. physician's lounge where beverages and hot meals are served and staff can store meals brought from home.