5 Types of Countertops and How to Choose the Right One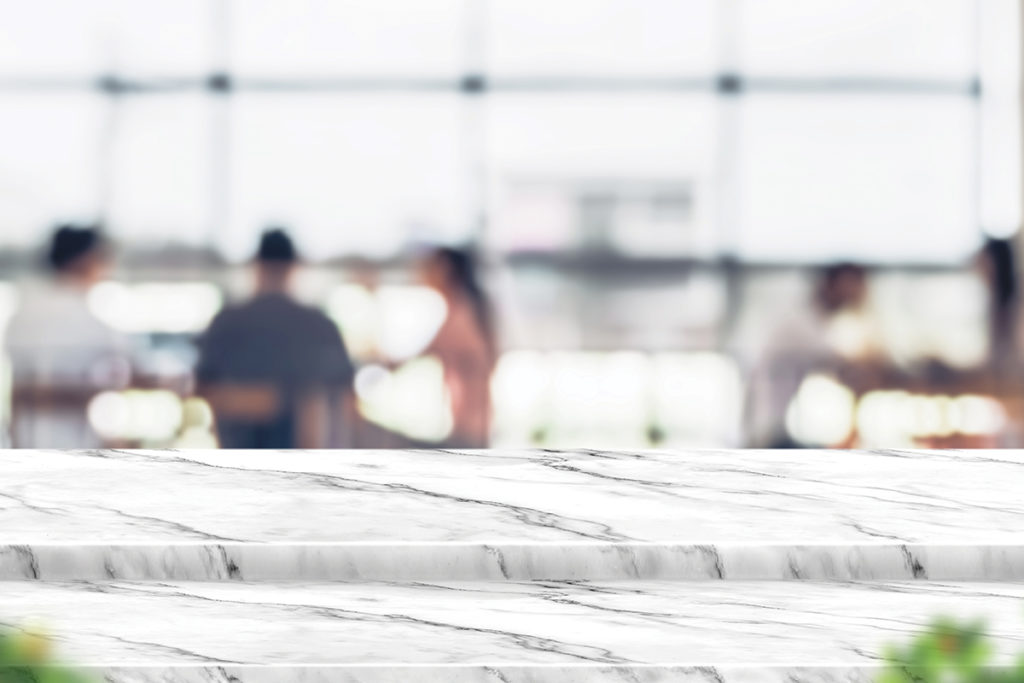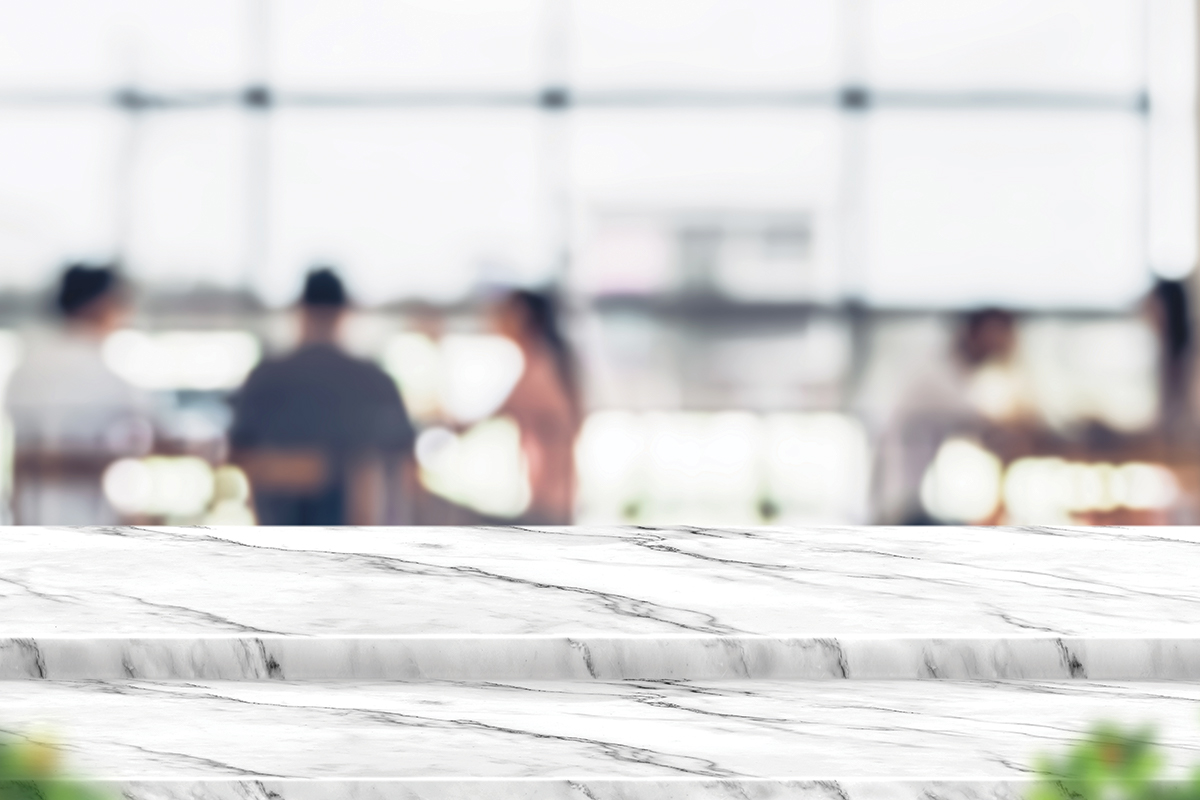 The countertops on your serving counters are more than just a pretty surface. In commercial operations, because counters must stand up to water, heat and heavy use, available materials are somewhat limited. Here's a breakdown of counter surface options:
Stainless. The gold standard for sanitation, ease of cleaning, heat resistance and longevity, stainless once was seen as "too institutional" by some, but now it's timeless. Manufacturers recommend heavy 14-ga. stainless for counter surfaces.
Laminate. This solid-surface, nonporous, easy-to-clean material is available in a bewildering array of colors and textures. Even a very long counter can be built with no seams, and if the surface is later marred, it's fixable in the field. Laminate also is inexpensive compared to other materials, so it's more often the choice for lower-price-point counters.
Corian. A solid-surface material made from a composite of resin and stone, Corian, like laminate, comes in many colors and textures, some resembling stone.
Engineered quartz. Durable and nonporous, this material promotes food safety, is harder than granite and is as cool to the touch as natural stone. Because it can mimic granite or marble, it looks upscale. Quartz will have seams because it comes in standard lengths, but it can be seamed with no visible lines, and it can be repaired if it cracks. Seams need to be resealed periodically.
Natural stone. Materials such as granite or marble are an upscale, attention-getting choice, but most stone slabs don't do well with heat and cold and can crack easily. Natural materials must be carefully matched for a "seamless" look, and seams must be sealed. Because stone is naturally porous, the surface must be resealed periodically.
This article originally appeared in the January 2020 issue of Foodservice Equipment Reports.
"""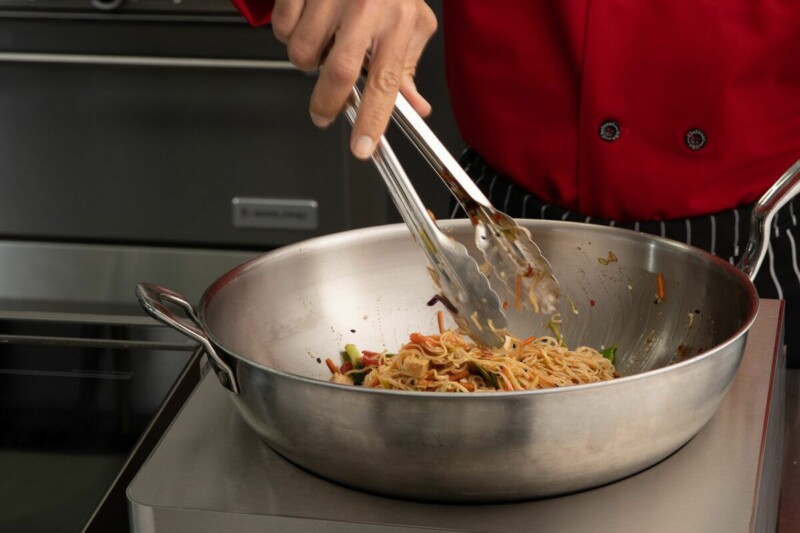 Cooking Equipment
Coming in various sizes and power levels, these mighty units stand ready to sizzle and conserve energy, but there's a bit of a learning curve.