Back Story
Features
Shortcuts Plague a Self-Cleaning Combi Oven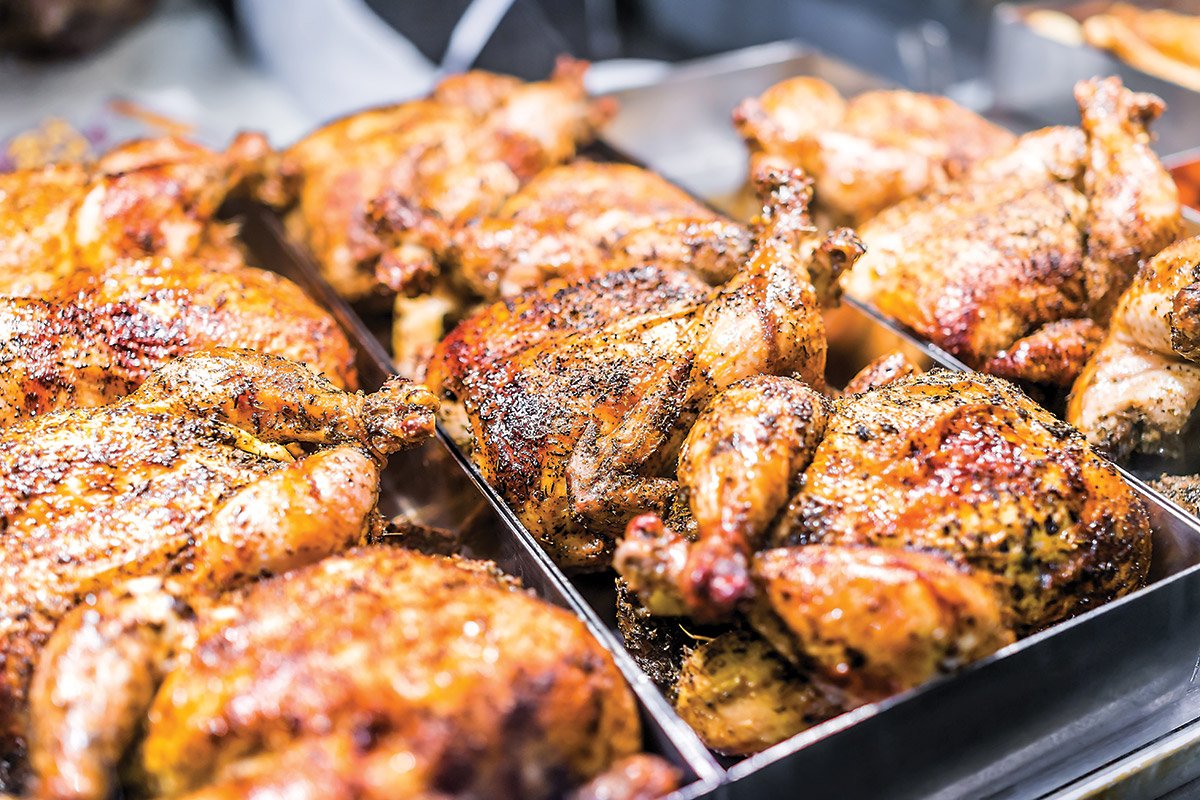 It seemed pretty simple: When the staff at a supermarket chain called in with drainage issues on their combi oven, the technician at American Kitchen Machinery and Repair suggested they execute some standard maintenance protocols—a solution that wouldn't even necessitate a service call. "We know from experience that these ovens are cooking lots of rotisserie chickens every day, and that produces a lot of grease," says Tammy Blon, warranty administrator at the Philadelphia-based service company. "The combi ovens are built with drains for the grease management, but once the oven cools off, the grease coagulates in the drains, sometimes with chicken skin and other debris. It's important for operators to clean that out each night to ensure the drains are working properly."
Problems persisted, however, even after staff went through the recommended maintenance; they would come to the deli each morning to find water puddled up around the combi oven that had leaked out during the self-cleaning cycle. At their wit's end, they scheduled a service call.
Upon going out to the operation, the representative from American Kitchen found the drain clogged to the point where nothing could get down it. The oven also had a pump to help drain the grease that wasn't working anymore either. The entire drain assembly had to be replaced, and because the oven didn't have an access panel, the technicians had to cut through the bottom to replace the part—a job that couldn't be done on-site.
"Once we got the oven to the shop and opened it up to get to the drain assembly and pump, we saw immediately that it was backed up with more than just grease," Blon says. Food debris was stuck in the pump and a foul smell coming from the equipment further signaled that employees were not cleaning it properly. Their shortcuts led to an expensive repair (typically between $4,000-$5,000) and lost productivity. The technicians replaced the part and welded the panel back in place.
The Takeaway
"It's always very important to follow manufacturer's recommendations when it comes to cleaning," Blon says. "For the [self-]cleaning mode to work, the oven should be wiped free of large debris and the drains cleared out to allow for proper water flow."
---
Heritage Parts is pleased to sponsor this month's Service Stories.