2020 Young Lion Award Winner: Tiffany McCleese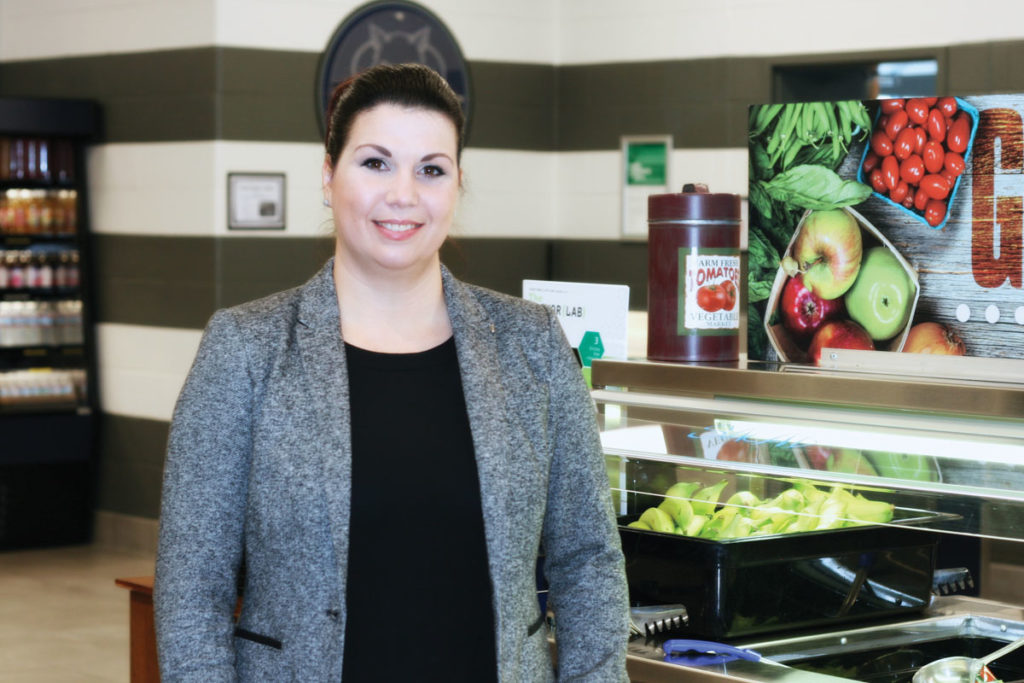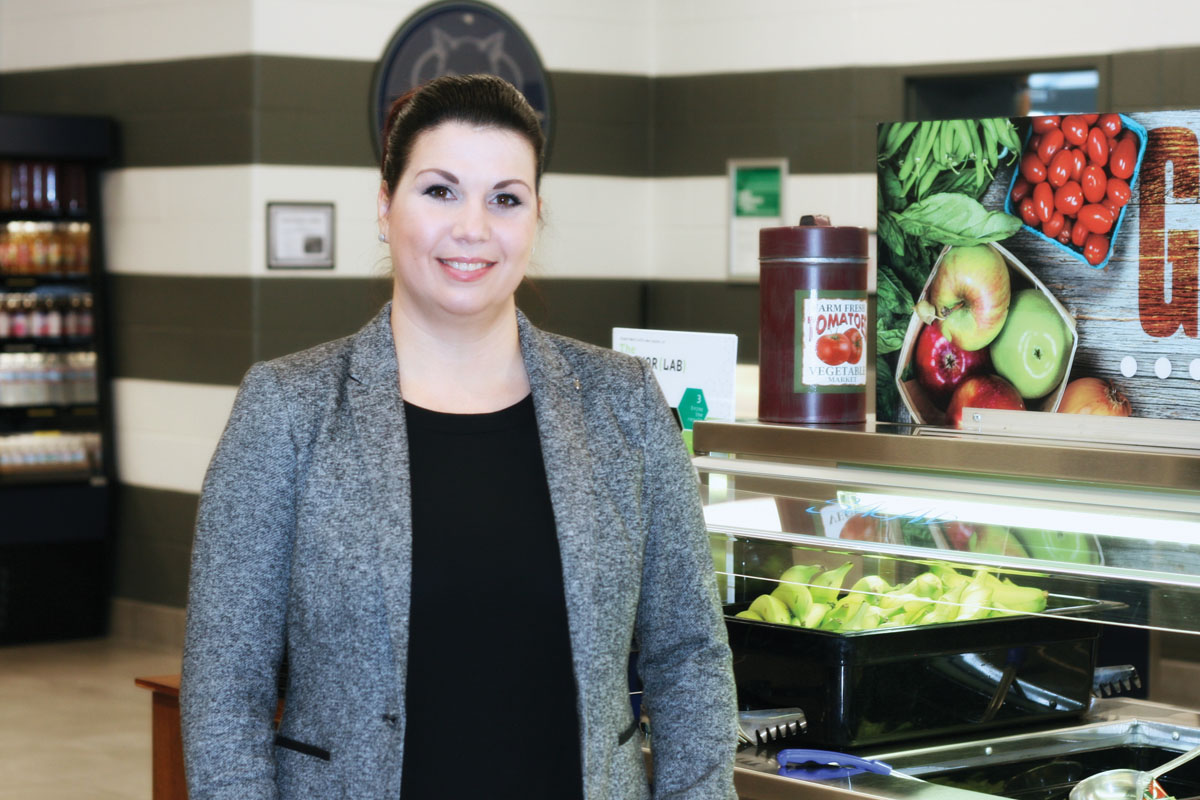 NONCOMMERCIAL OPERATOR
Tiffany McCleese, DTR, SNS
Child Nutrition Coordinator
West Clermont Local School District, Cincinnati
"The amazing thing about Tiffany McCleese is that she listens to everyone—her students, her staff and the people she reports to—and is a wheel with all of these spokes providing information that she puts to use," says Nancy Lane, senior designer, visual merchandising and product concepts at Sandstone Group, parent company to Lakeside Mfg., Multiteria, Alluserv and other brands.
McCleese, child nutrition coordinator for the West Clermont Local School District and vice president of the School Nutrition Association of Ohio, had been diagnosed with multiple sclerosis some years ago and was curious about how diet affected the disease and its symptoms. While studying for a degree focused on dietetics, she visited the West Clermont school system and asked to be placed there during her rotation.
"When I graduated in 2010, the system hired me. The job sparked my interests and passion and gave me an opportunity to grow," McCleese says. She eventually left for another school system and then worked for the Veterans Administration before coming back to West Clermont. "Working for the VA let me test the waters outside child nutrition," she says. "This is my dream job, and this is where I will stay."
"What we in child nutrition do matters. We provide the fuel necessary for our students to successfully learn."
McCleese provides nutrition services for the system's nine buildings (seven elementary schools, a middle school and a high school). "We average more than 3,000 meals a day, coming out to about a half-million meals a year," she says. "When I came back to West Clermont four years ago, we only had two self-serve lines where students could choose what they wanted. Since then, we've converted all but two locations to self-service and will transition one of those by the end of this school year. Also, I secured a central storage facility with walk-in coolers and freezers to house potential product loss if one of our locations goes down."
Chris Burkhardt, executive director of the school nutrition department at Cleveland Metropolitan School District, who serves with McCleese on the SNA of Ohio's committee, says, "Tiffany is one of those people who, when faced with something she doesn't know about, is relentless in learning about it."
One of the brightest opportunities McCleese sees for her and other local school districts is increasing their ability to procure food from local farms. "We get our honey from a local farm and use it to make a daily granola. We're working with a local alliance focused on sustainability as an educational resource as we look to increase our farm-to-table program."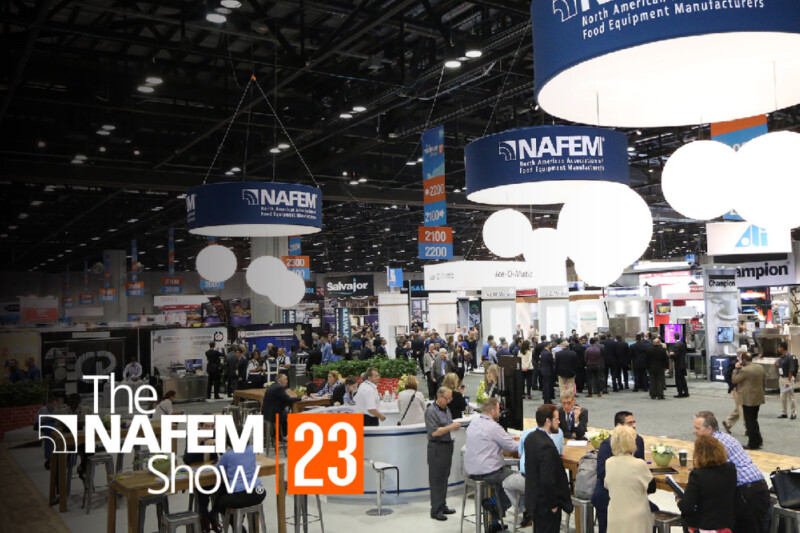 Equipment
The NAFEM Show is a one-of-a-kind experience that connects foodservice professionals with the latest in foodservice equipment and supplies and E&S manufacturers and foodservice professionals from around the world. It's…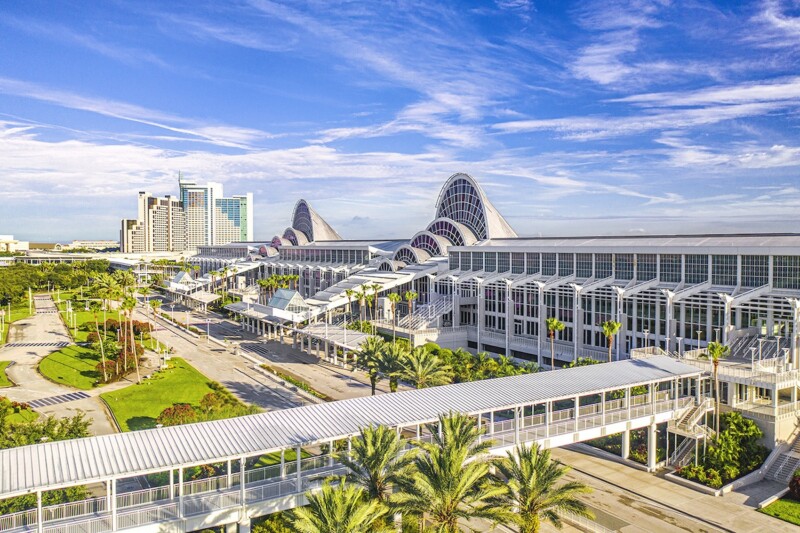 Event Coverage
Buffy Levy, director of The NAFEM Show, highlights good-to-know details ahead of the Feb. 1-3 event.