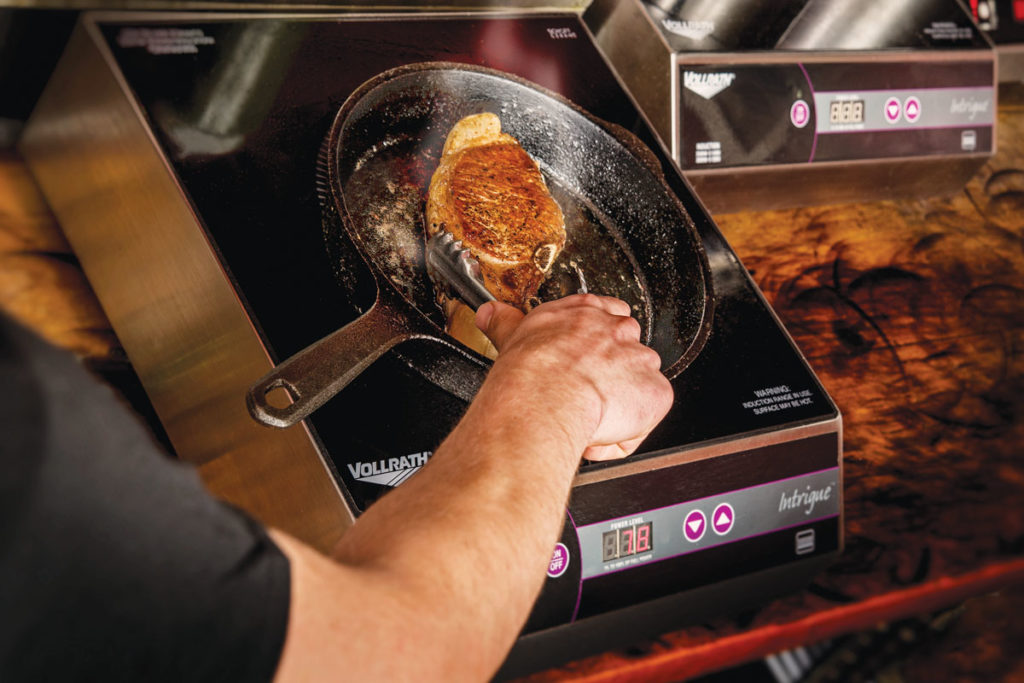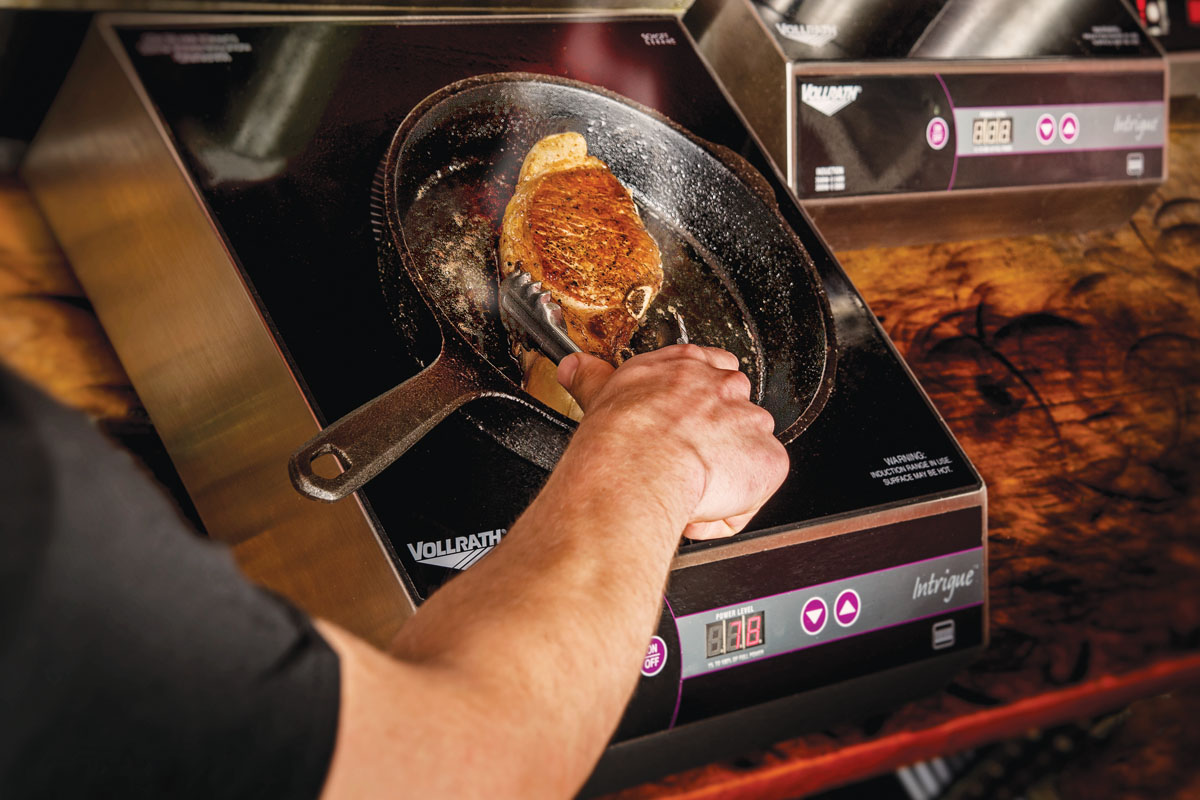 Energy Star-rated equipment mandates in multiple states and gas bans in select U.S. cities signal changes could soon arrive in areas where you design and equip foodservice operations. These regulations and bans are in many ways the result of government and stakeholders' efforts toward decarbonization.
Decarbonization is "reducing human-related carbon and CO2 equivalents in all aspects of human society," says Richard Young, director at Frontier Energy. He delivered a presentation on the topic during FER's 2020 Multiunit Foodservice Equipment Symposium. Frontier Energy owns and operates the Food Service Technology Center, which advances commercial kitchen energy efficiency.
Every Btu of natural gas that you save equals a direct carbon reduction.
—Richard Young
Sustainable Strategy
To understand the intent of the appliance regulations and gas bans, it helps to grasp decarbonization. There are four pillars that support decarbonization: electrification, energy efficiency and conservation, low-carbon fuels, and reduction of noncombustion greenhouse gas emissions.
Electrification—replacing technologies that consume fossil fuels with those that use electricity—marks one of the first steps toward decarbonization. Young says, it's the easiest and most convenient route to zero-carbon energy use. Bottom line: For operators, electrification can mean swapping out a gas range for an induction cooktop.
Leaning In
Regulations and laws to support decarbonization and electrification offer many advantages, but also challenges. Young breaks down each area, and encourages operators to speak up and take action to help shape any rules that might affect your operations. Here's what to know:
Energy Star-rated mandates: Colorado and Washington have passed bills that require certain commercial appliances meet Energy Star standards. About six other states look to do the same. But the FSTC, along with the North American Association of Food Equipment Manufacturers, are concerned. "What we know in the foodservice world is, you get more traction if we incentivize and teach and work together," says Young, adding that just dropping a law could cause it to go unnoticed.
Gas bans: Berkeley, Calif., the city that kick-started the farm-to-fork movement, announced in 2019 its ban of new natural gas hookups to reduce greenhouse gas emissions. More than 12 other California cities and Brookline, Mass., have since passed similar rules. Young sees several challenges with this type of ban.
To start, while it's possible to build an all-electric kitchen, it's going to cost more, and gas- intensive small businesses, such as pizza shops and bakeries, aren't going to be able to absorb the increase. Beyond the cookline, he says, an all-electric restaurant would include the use of heat pumps to power HVAC and water heating systems, but there's no data yet on these pumps in foodservice so there's no way to know what it's all going to cost.
Rising utility costs: Aging infrastructure, pollution control, risk management and uncertainty will drive up costs so build these increases in now. Plan for electricity costs to increase 10%-20%; gas will become as much as six times more expensive by 2050, Young says.
Call to Action
Taking a close look at your facilities, along with speaking up when you hear of mandates or bans bubbling up in your area, can help you prepare for what's next in energy efficiency. Start by understanding where your energy goes, Young says. Map it out and then pinpoint your biggest loads. If it's your charbroiler, and you're able to produce those menu items using other equipment on your line, then maybe you don't need it.
Do a gas versus electric cost analysis of your equipment. This will help determine how cheap electricity needs to be for it to make sense to swap out gas equipment with electric units. Looking ahead, because electric appliances can cost more to operate, design your kitchens in smart ways to achieve decarbonization. Young says, "We have to go away from the old model of buying everything for a kitchen and go with something smaller. And if you use high-efficiency [equipment] that's programmable, you also may save labor." And that's a win-win.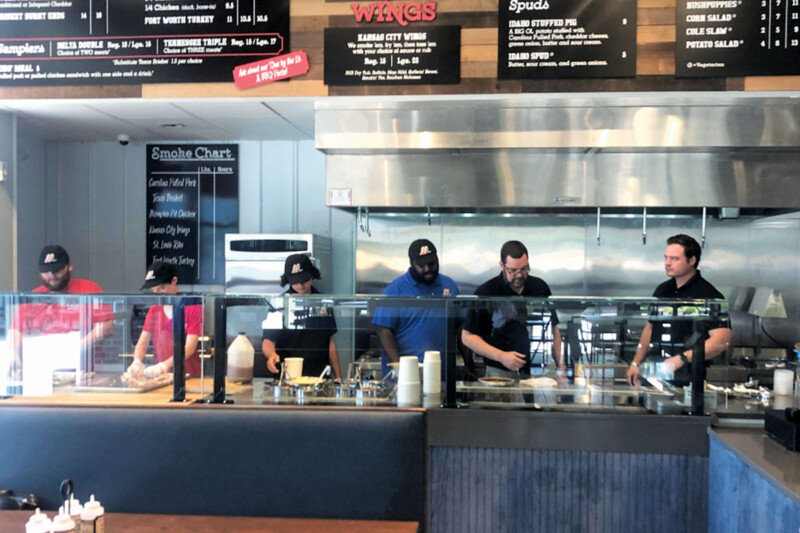 Design
From growth at the drive-thru to leveraging technology, here's what's buzzing in the LSR segment.