How to Spec Undercounter Ice Machines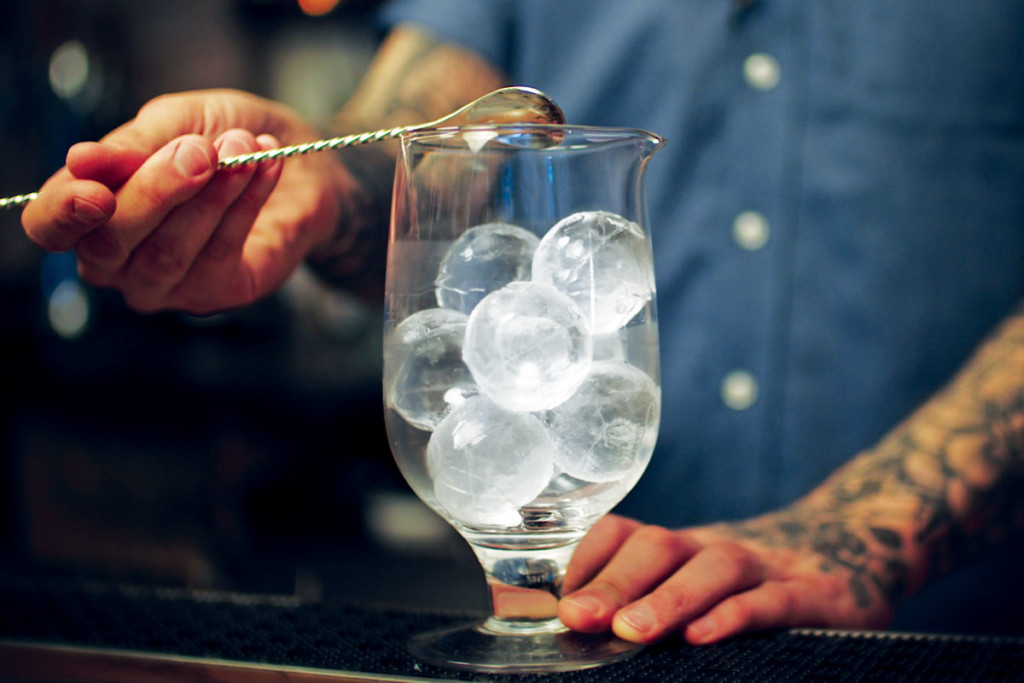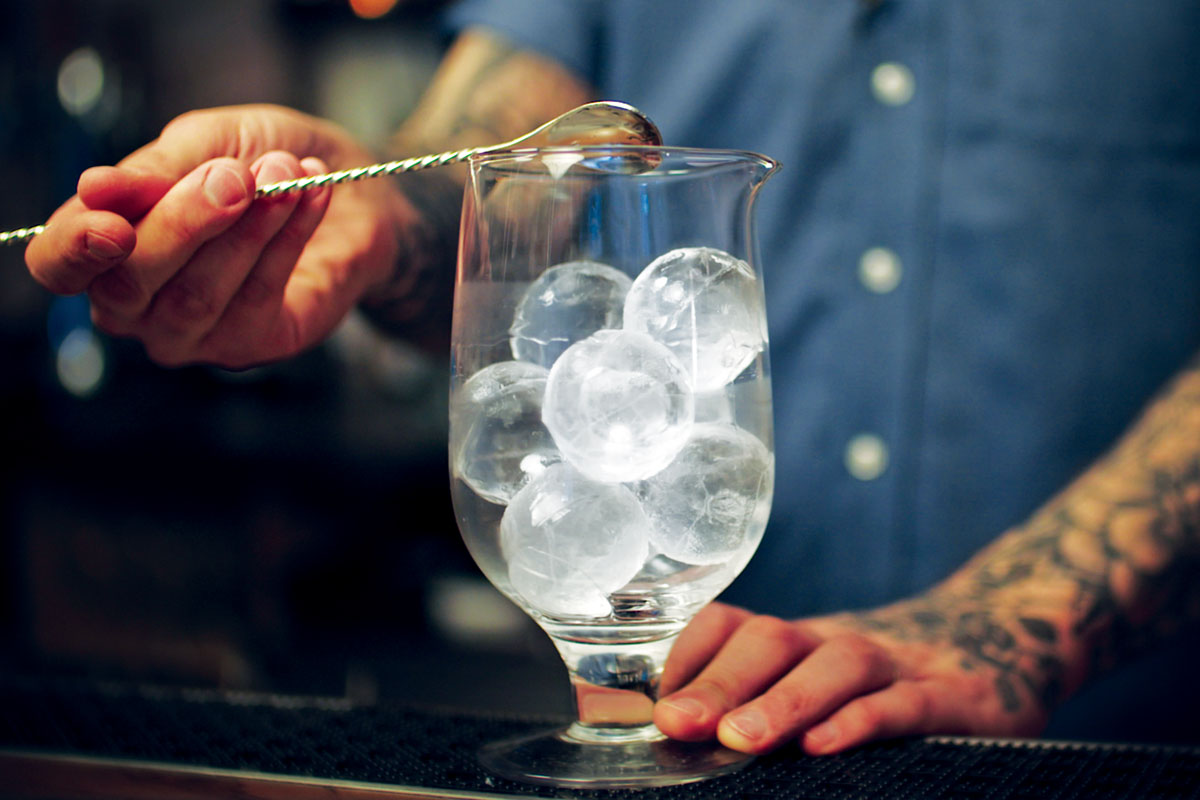 As ice-making technology becomes increasingly efficient, manufacturers continue to introduce compact undercounter models that put ice where you need it. Instead of schlepping buckets of ice from the main kitchen to behind the bar or a server station, you have the option of making it on the spot. These machines also make sense in a small cafe, coffee shop, doctors'
lounge or a break room that doesn't have the space or the need for a traditional modular ice machine and bin.
Undercounter ice machines also often serve as a secondary unit to a larger one in the back-of-house. For example, a full-service restaurant might have a large cuber in the kitchen for general use, and an undercounter unit that makes specialty cubes for cocktails behind the bar.
These mighty minis essentially fall into two categories based on their size and ice-making capacity. Several makers offer 15-inch-wide models that produce about 90 lb. of ice per day with bin storage for about 24 to 30 lb. of ice. Perfect for server stations or nurses' pantries, the units fit neatly under a counter.
The next tier of machines range in size from 24- to 36-inches wide, with daily ice-making capacities from 50 to more than 400 lb., depending on the type of ice being produced. These self-contained units can store anywhere from 36 to 125 lb. at a time, perfect for placing behind the bar to make hard, clear cube ice for cocktails, or under the counter to make nugget ice for smoothies or iced drinks.
Undercounter ice machines come as batch or continuous models. Batch machines make ice cubes one batch at a time while continuous models produce flake or nugget ice.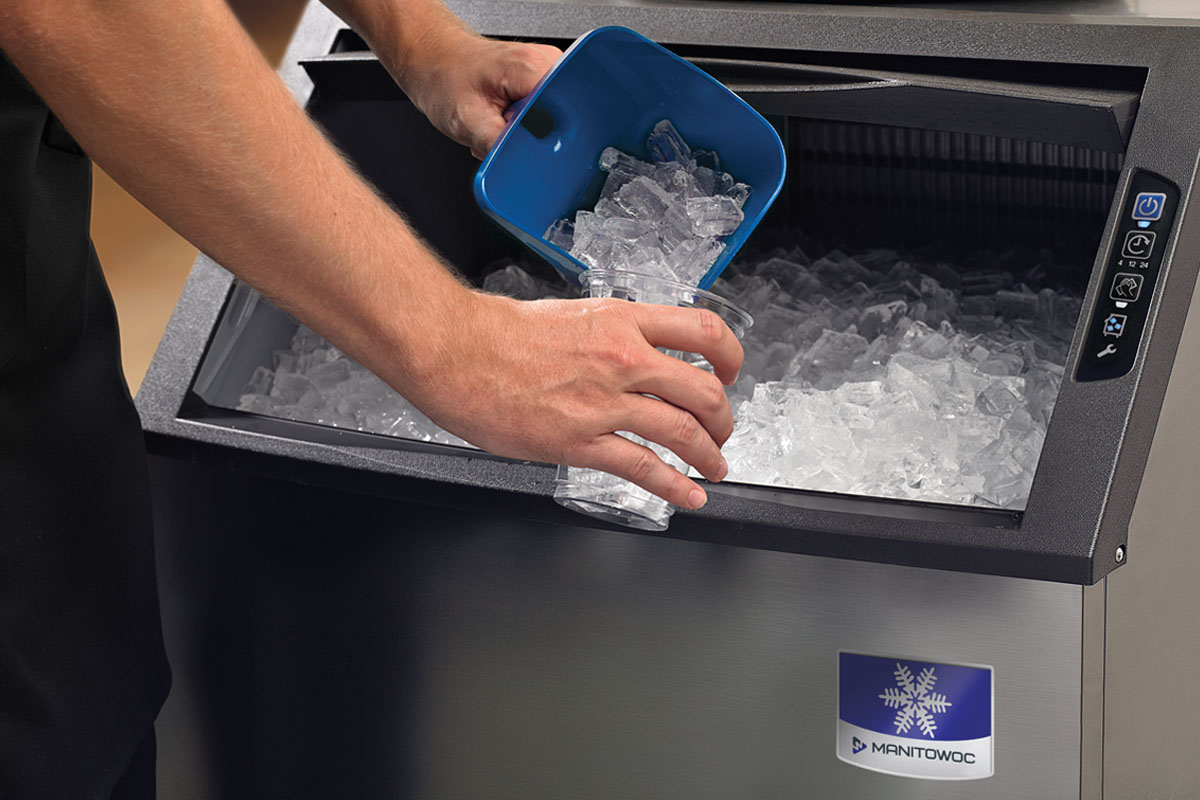 Feet or Legs?
It may seem odd to have feet without legs or legs without feet, but when it comes to ice makers, that's the case. Before you make a choice, it helps to understand what manufacturers mean by "undercounter" machines.
Countertops typically are 34- to 36-inches high. The slim, 15-inch-wide models fit under these counters, and while most have only feet, one model does have legs, which gives it room underneath for cleaning and ventilation.
Ask how accessible the refrigeration components are for servicing as it varies from one maker to another.
Bar tops are typically 40 to 42 inches in height. The wider, larger-capacity models all have legs, which put them at a height of about 36 to 39 inches, so they easily fit under a bar counter. A small number of these models have removable legs, so will fit under a traditional countertop.
Finally, ADA-accessible countertops are only 32 inches in height, and several equipment manufacturers offer ADA-compliant machines.
---
Ice Styles
| | | |
| --- | --- | --- |
| Cubes and other styles. Hard, clear ice for cocktails is available from different ice machines in 1 1/4-inch cubes, 2-inch cubes, gourmet cylinders, and 1 1/8-inch spheres, among others. | Dice. A common shape from waffle-iron-style evaporators, dice comes in half-size and full-size cubes. | Chewable. Nugget style ice, made by continuous ice machines, is very popular in some areas. |
---
Room to Breathe
Since all these ice makers are self-contained, air-cooled units, they need ventilation to perform well. Many newer models now feature front-breathing refrigeration systems. Drawing air in on one side of a front-facing ventilation grille, they vent hot air out the other side.
A few ice machines vent hot air out the back or sides, which means you'll need to leave space between the ice machine and other equipment or walls. One maker recommends at least 2 inches of clearance all the way around its undercounter ice machine, which may be difficult if you have limited space.
---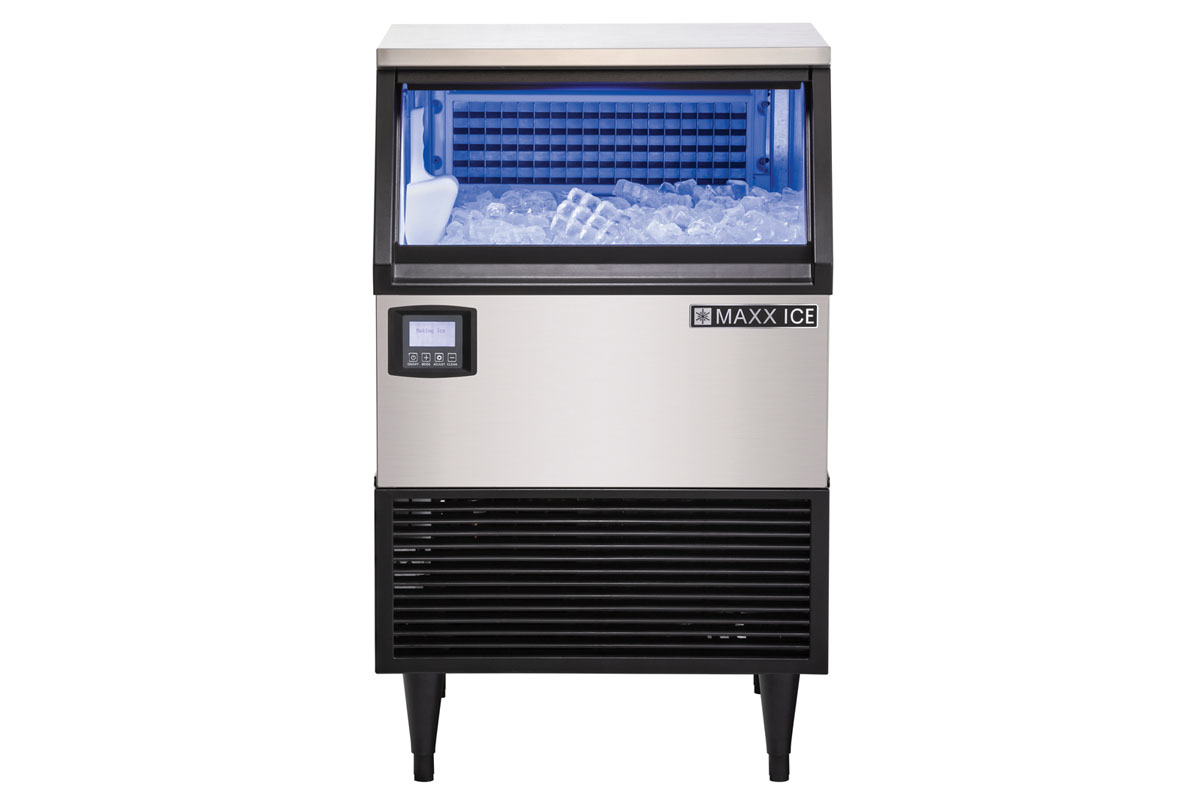 Checking 'Ice-essibility'
Though they're tucked out of the way under a counter or bar, these ice machines should still be accessible in a number of ways.
Doors. Ice should be easy to get to and scoop. Slim-line ice makers typically have a vertical door that opens like a mini fridge, with the ice bin in the top of the interior. One manufacturer's slim-line model, however, is designed more like its larger brethren, with a door on the upper half of the machine that pushes up and back out of the way to access the ice bin.
All of the larger undercounter ice machines operate in this manner. However, actual accessibility of ice may vary depending on where and how the evaporator is placed. On many machines, the vertical evaporator is in the rear, which means that's where harvested ice collects. A slanted front opening makes it easier to reach ice in the back of the bin.
Controls. Most manufacturers put controls behind the front access door so employees can't accidentally turn off the ice machine. Some makers now put digital displays on the exterior, though, to let you know what cycle the machine is in, whether the bin is full and more. And some offer service diagnostics, too.
Service. Accessibility of the refrigeration components for servicing varies from one maker to another. In some cases, service technicians have to pull the entire ice machine out from under the counter. Other models have components reachable from the front of the machine. And one maker designed its models with a removable ice bin to access the machine's interior components.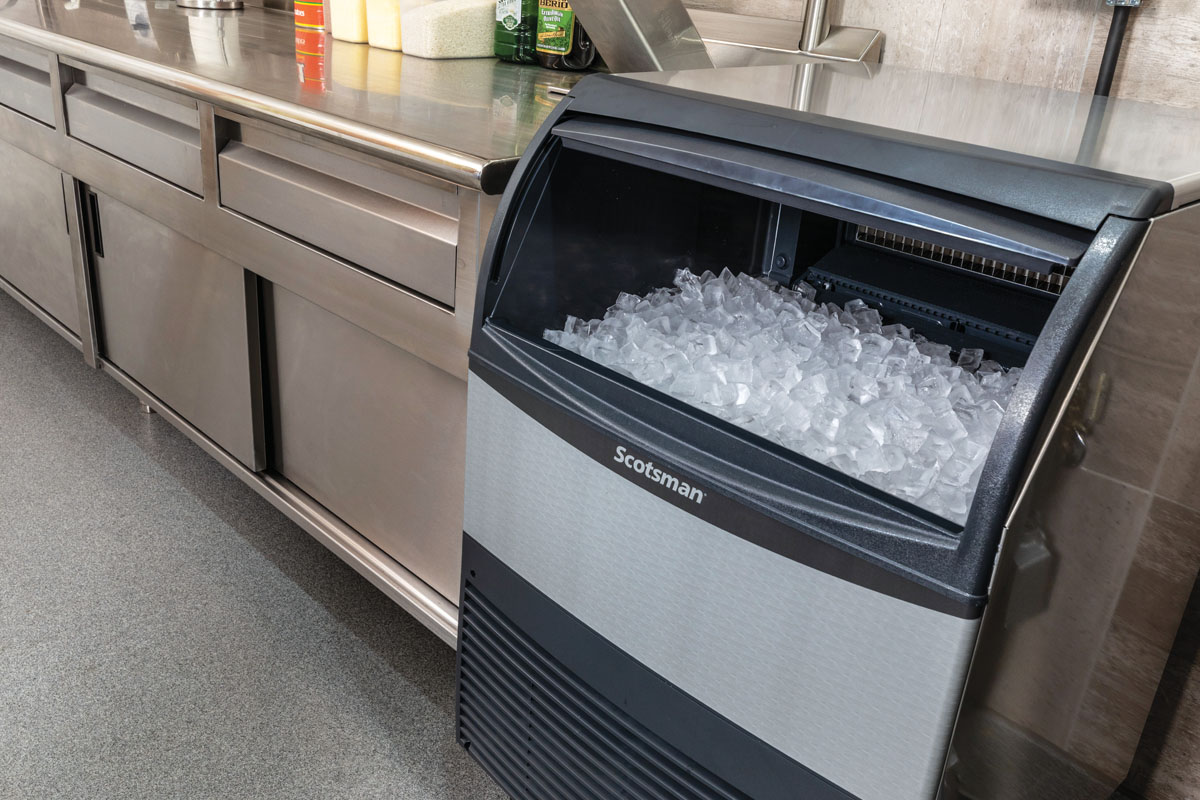 ---
Ice at the Ready
Behind the bar or at a servers' station, undercounter machines produce ice right where you need it. Here are models from nine makers.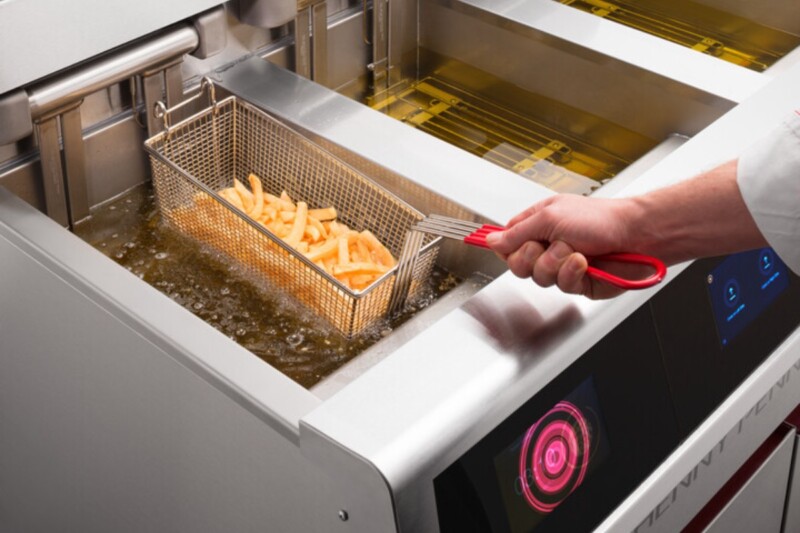 Equipment
In 2009, we introduced Evolution Elite, the industry's first reduced-oil capacity fryer. Now, we're celebrating the newest generation! Our latest low oil volume fryer, called 'F5', combines innovation and simplicity to…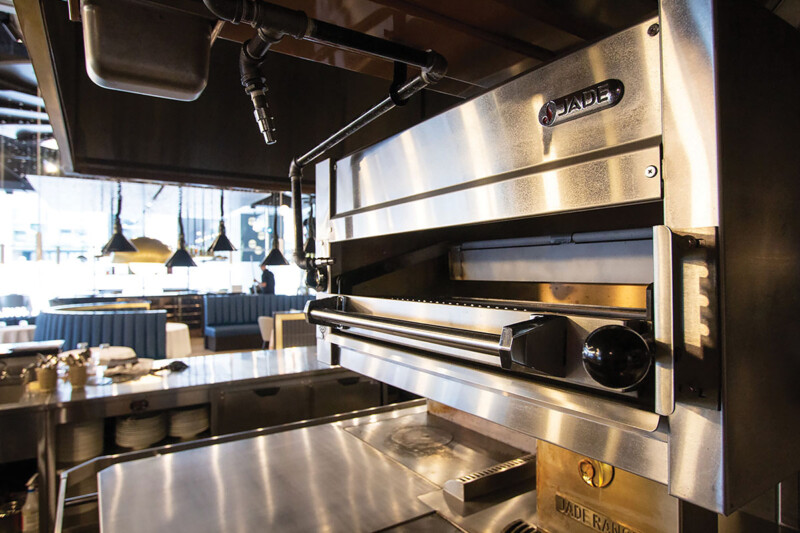 Cooking Equipment
From dinner to dessert, salamander broilers bring direct, intense heat, plus offer a vertical footprint advantage.