Features
Best Practices for Building a Centralized Kitchen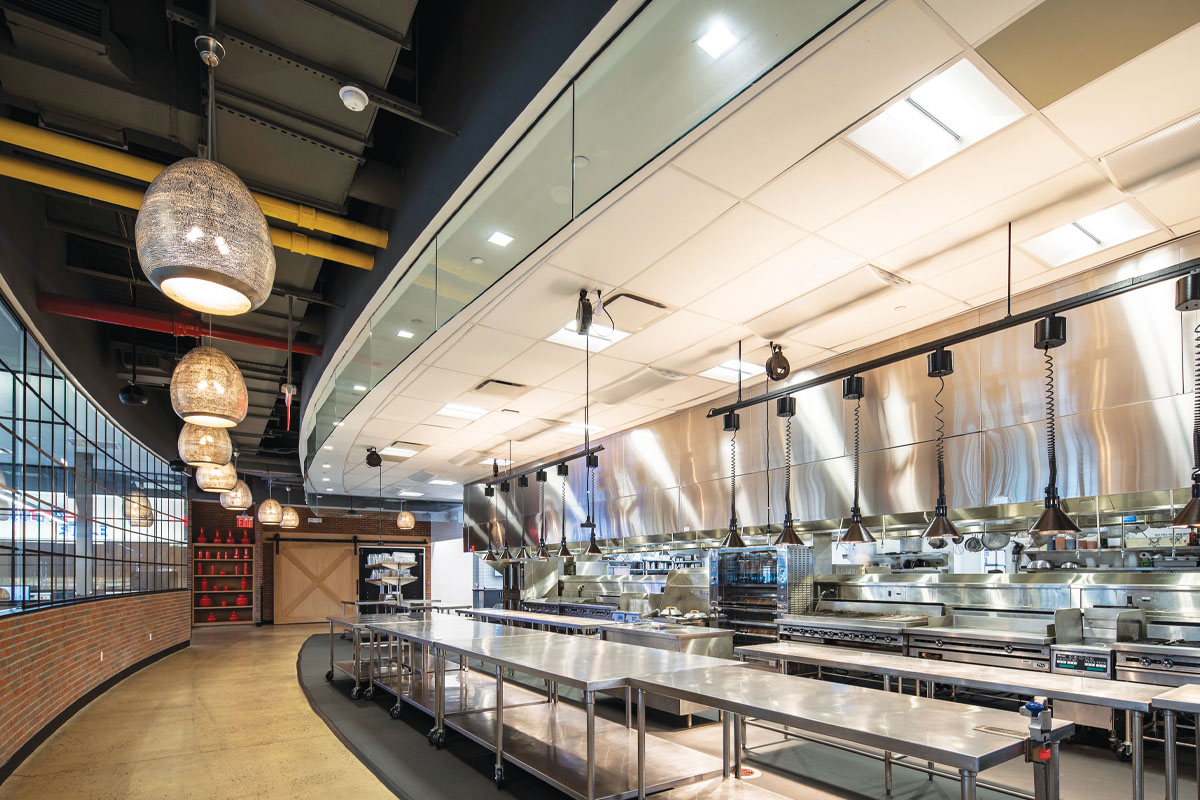 Centralized kitchens have been in use for decades at foodservice operations with multiple service points, from hospitals to hotels to schools. Today's centralized kitchens not only meet myriad needs for operators—from increasing consistency for pastries at cafe locations to consolidating food waste for composting—but the category has evolved to include some interesting variants.
From ghost kitchens (where food is prepped for delivery only) to shared-use kitchens where multiple brands cook under one roof, these spaces are enabling foodservice providers—including notably big names like Chick-fil-A and Wendy's—to expand operations to meet the ever-growing demand for off-premise orders. To reap the benefits that centralized kitchens are known for, they need to be well-designed, well-equipped and well thought out. We tapped consultants and operators to share their best practices.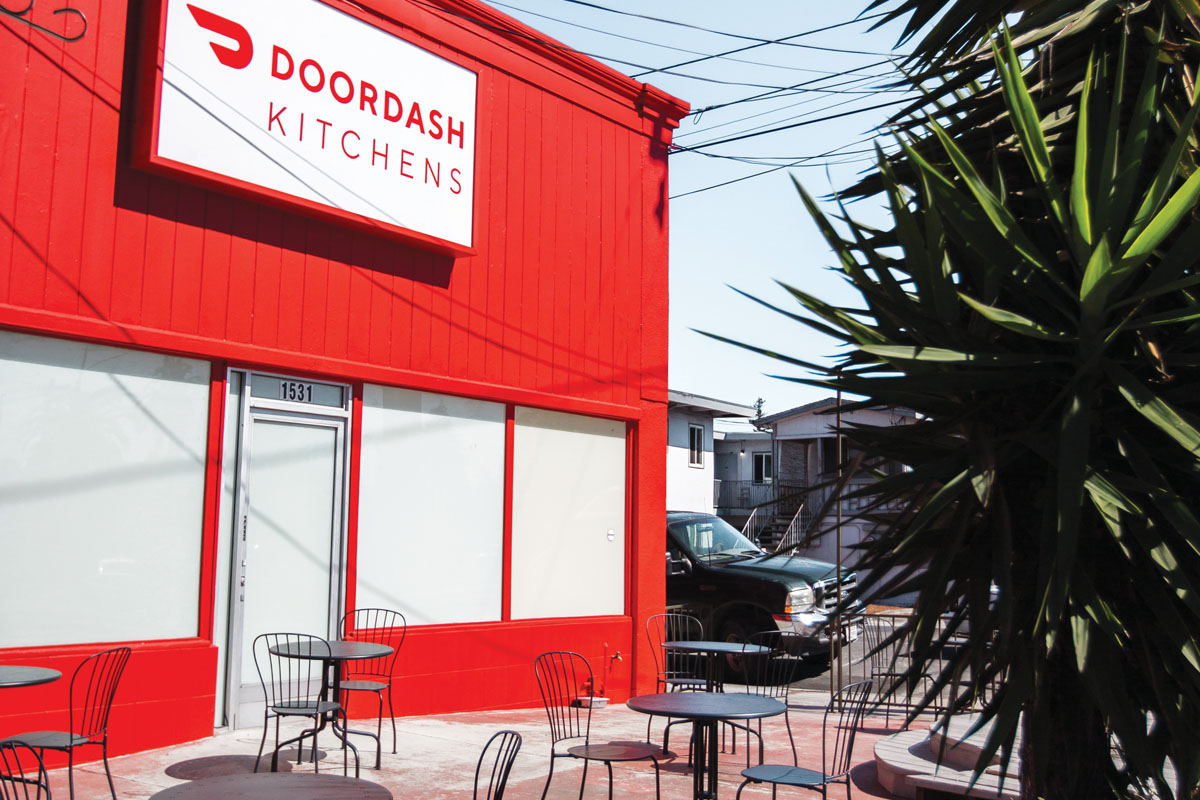 Why Centralize?
Powering your operations with a centralized kitchen provides more control over everything from receiving to preparation. "Centralized receiving … helps control the quality of the product and inventory management," says Christine Gurtler, design director at New York City-based foodservice design firm Jacobs Doland Beer. She has worked on centralized kitchen projects for Catering by Restaurant Associates and several tech firms and financial institutions. Among the other reasons for consolidating operations:
Menu development. Building a centralized kitchen in Sacramento to serve its northern California locations enabled the Blue Bottle Coffee chain to centralize menu development and ensure consistency when rolling out new items, says Derek Romig, project manager at Jacobs Doland Beer, who worked on that project and other centralized kitchens. "A lot of times, with restaurant groups, someone at one outlet may come up with something and then it's shared throughout the group, but it may morph somewhat because everyone puts their own personal spin on it," Romig says. "When you're trying to control your branding, your imaging, it's important that everything is in sync."
Labor savings. Centralized kitchens also save on labor costs by enabling you to employ fewer staffers, automate tasks and simplify training. "Pasta production serves as one example," says Matthew Horton, executive chef for event management, dining and hospitality at Illinois State University, which opened the Culinary Support Center, a centralized kitchen that serves dining facilities campuswide, in August 2019. "Instead of training and follow-up with a large number of staff members, the culinary specialists in the CSC have been thoroughly trained on the proper procedures and precise cook time of the products."
Centralized kitchens save on labor costs by enabling you to employ fewer staffers, automate tasks and simplify training.
Increased efficiency. "With several products used daily among our various units, the ability to produce larger batches in one centralized location rather than in each separate unit has created substantial time savings," Horton says. "Items like pizza sauce, marinara and macaroni and cheese are now done once or twice per week rather than every day." Items also can be packaged for increased shelf life using blast chillers and vacuum sealers before being stored in the walk-in.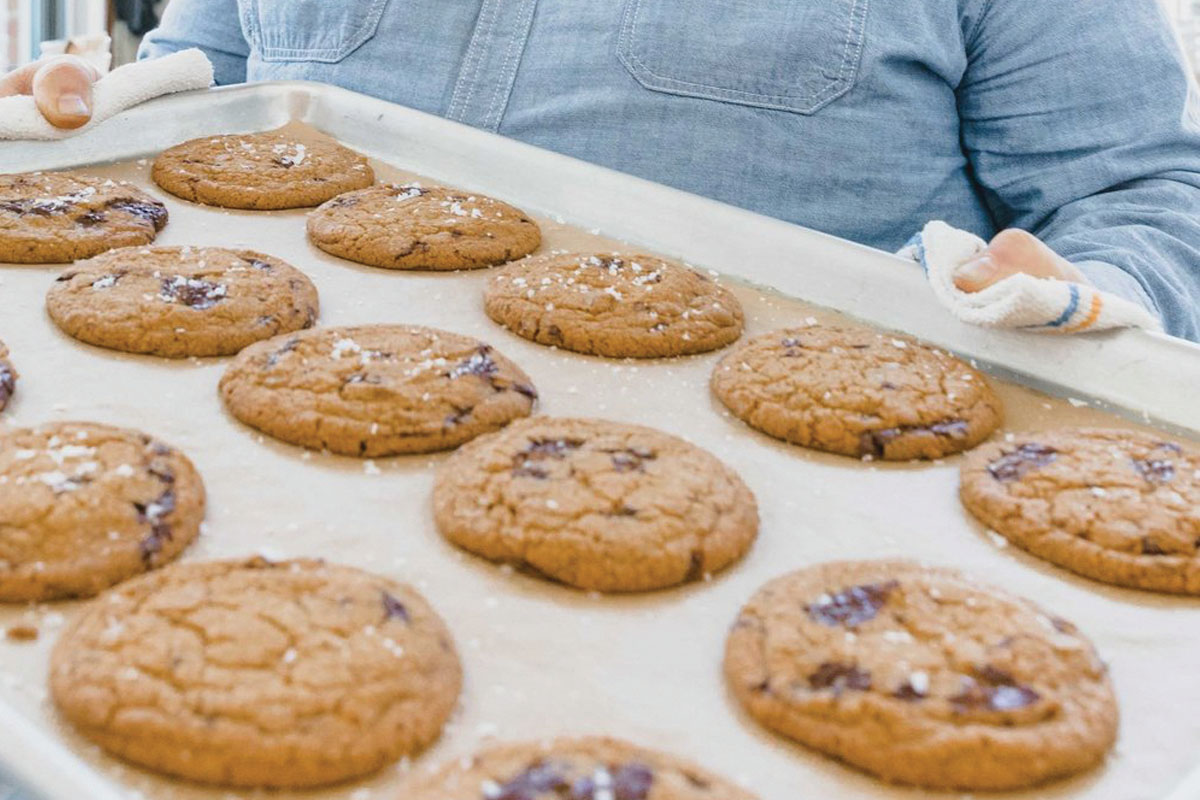 An Ideal Layout
The best centralized kitchen layout supports the operation's ideal workflow while also remaining flexible to adjust to future needs. "You're still going to have the same kind of basic flow pattern: maybe receiving, breakdown, production, cooling or holding; and then where a restaurant kitchen may go to finishing and serving, here it's packing and shipping," Romig says.
Within that basic workflow, however, layout can vary; you might organize individual cooking areas according to the type of item cooked or cooking method. For example, in a restaurant kitchen, the prep area may have ovens where most of the roasting (be it chicken or vegetables) is done. But, Romig says, a commissary kitchen might have separate specialized ovens for each product, such as a dedicated steamer for vegetables and a rotisserie oven for chickens, because quantity demands it.
The ability to adjust to changing production needs and volume is especially important in the case of centralized catering kitchens. "One day a catering commissary might be preparing hundreds of boxed lunches, and the next they might be supporting food preparation for a small, upscale event," Gurtler says. "Cooking equipment can be placed on utility distribution systems to allow for it to be interchangeable. Prep tables and equipment are often mobile to allow for station setups to easily change."
Transportation access is another consideration, says Mark Mattevi, managing partner with C&T Design and Equipment Co. in Columbus, Ohio, who designed the centralized kitchen for a Kansas City, Mo.-based poke concept with five storefronts. Once prepared, rice, vegetables and fish are loaded onto bun pan racks that are stored in a walk-in cooler until it's time to roll them to the loading dock and onto delivery trucks.
Terms of Use
Central/centralized kitchen: A commercial kitchen where staff members prepare food to distribute to other foodservice locations.
Commissary kitchen: Though often used interchangeably, "commissary kitchen typically refers to an off-site kitchen and central kitchen to an on-site kitchen, whether in the same building or on the same campus," says Christine Gurtler of Jacobs Doland Beer. "Central kitchens are common at colleges and universities, and in corporate offices that have dispersed service points. Commissary kitchens commonly support event catering, on-site dining and food trucks."
Ghost kitchen: Also called delivery kitchen, cloud kitchen or dark kitchen. Here, staff members prepare food for delivery only, helping operators increase delivery volume or divert such traffic from existing locations.
Shared-use kitchen: Also called third-party kitchens, these large facilities have bays for multiple operators under one roof. Notable examples include Kitchen United and DoorDash Kitchens and Zuul.
Virtual restaurant: These kitchen-only concepts take delivery orders online and have no customer-facing brick-and-mortar locations.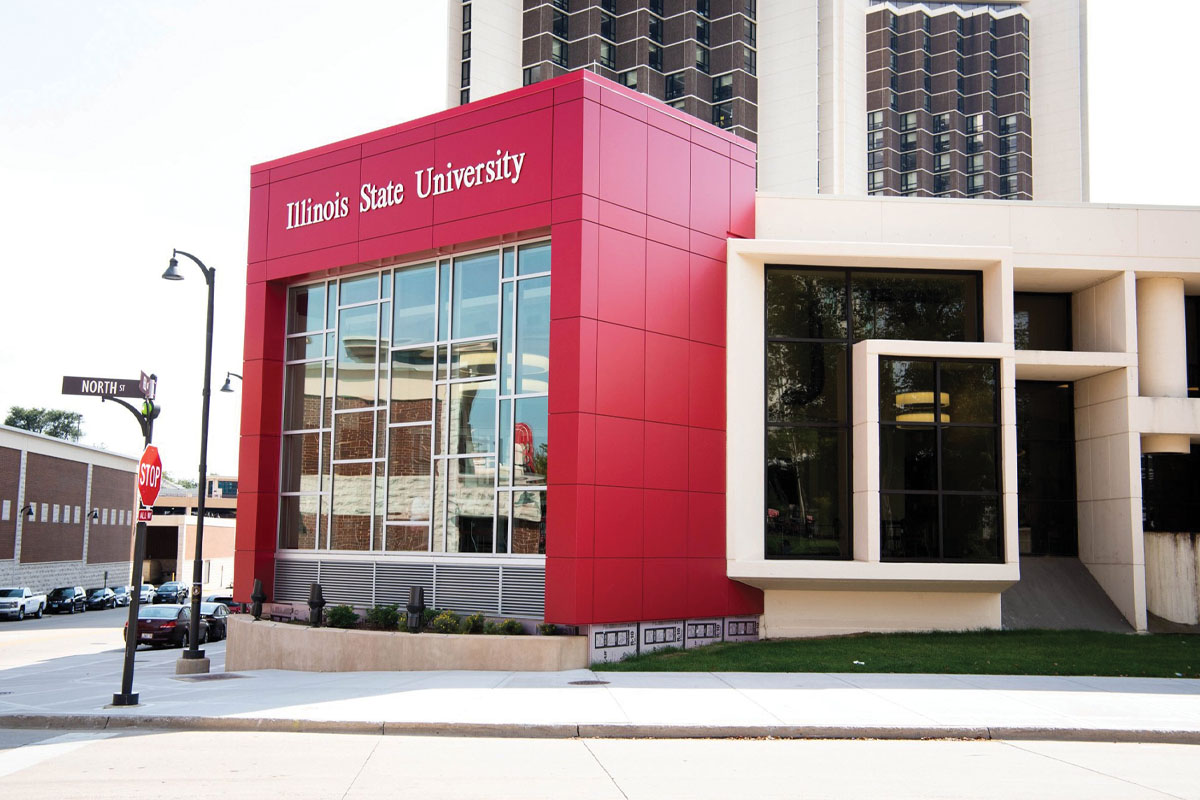 A Peek Inside
Selecting the proper size equipment is crucial, and here's where a design consultant can help. Look to equipment that allows for large-batch cooking and the automation of tasks that might otherwise be done by hand in smaller volumes. "We now have large cook/chill tanks that can sous vide several hundred pounds of a protein at once," Horton says. "It would be difficult to add this particular piece of equipment to an individual kitchen, and also, it would not be realistic to expect a decent return on investment."
"You're still going to have the … receiving, breakdown, production, cooling or holding; and then where a restaurant kitchen may go to finishing and serving, [in a central kitchen] it's packing and shipping."
—Derek Romig
Centralizing operations might afford the opportunity for specialized or even custom equipment to support the production of specific menu items. "You may need something special … but to justify the expense of that equipment, it needs to crank out a lot of product," Romig says. "You may not need it in each individual shop, but if you have 50 shops, it justifies the purchase." One example is the cookie depositors that Blue Bottle Coffee purchased for its centralized kitchen.
A centralized kitchen also will consolidate a majority of your food scraps all in one place. "This allows for organic waste to be more easily disposed of in an environmental way, like composting," Gurtler says. Depending on the volume of waste generated, options range from commercial-sized outdoor compost bins to indoor electric composters, also called food recyclers.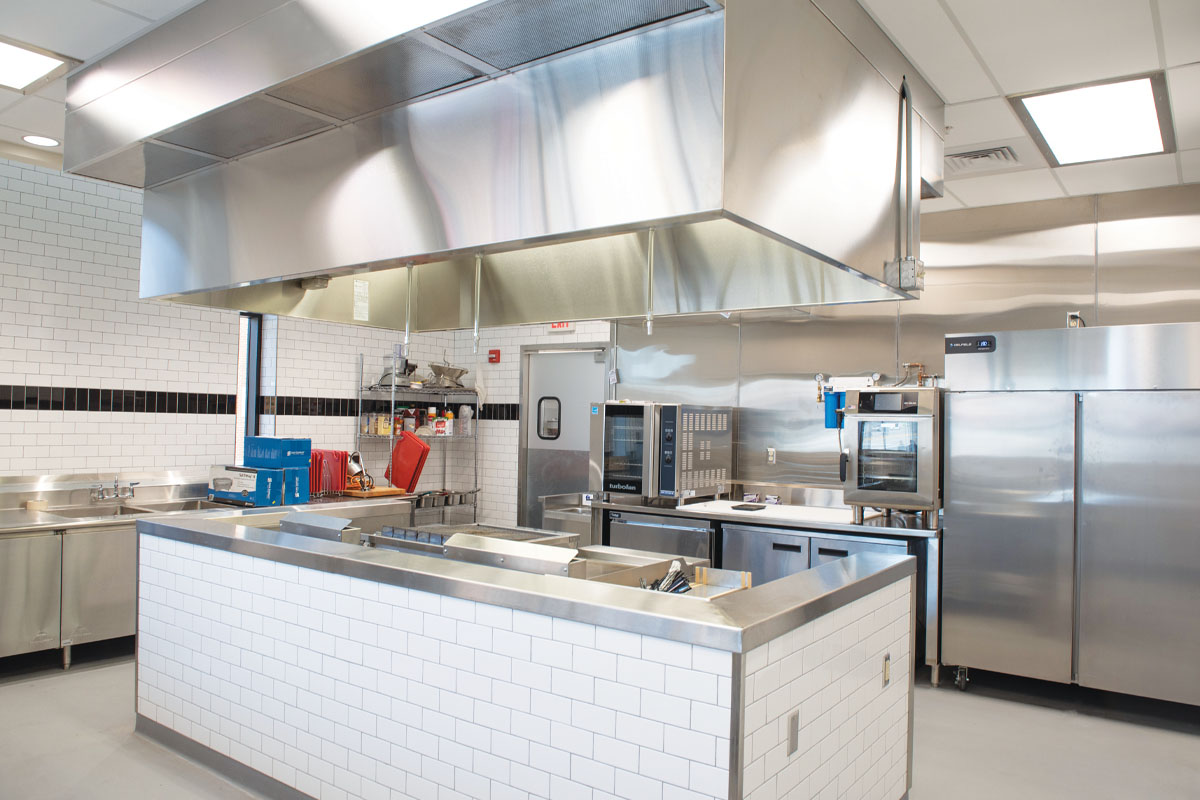 Getting Ghosted
In the case of ghost kitchens, equipment is typically similar or identical to customer-facing locations, but there's no front-of-house. "Passersby won't see customers entering or exiting the facility, and they won't see traditional restaurant signage," says Luke Pipkin, principal program lead for innovation at Chick-fil-A.
Chick-fil-A rents space in multi-tenant delivery kitchens operated by DoorDash in Redwood City, Calif., and Kitchen United in Chicago. Multiple restaurant brands have their own private kitchen bays in one facility. "Each tenant is responding to its stream of app-driven delivery orders and delivery couriers pick up orders from a centralized pickup site at the front of the facility." The arrangement allows each operation to shorten its delivery time and serve more customers.
Wendy's operates two ghost kitchens in Chicago and Pasadena, Calif. "Ghost kitchens enable us to capitalize on the rapid increase in the food delivery market, connect with customers where they want to be served, expand brand reach ... and accelerate new unit growth," according to a Wendy's spokesperson. "A ghost kitchen allows us to enter a part of a viable market that we otherwise wouldn't have been able to develop. We are testing the viability of this business model in communities that already had an interest and affinity for our brand."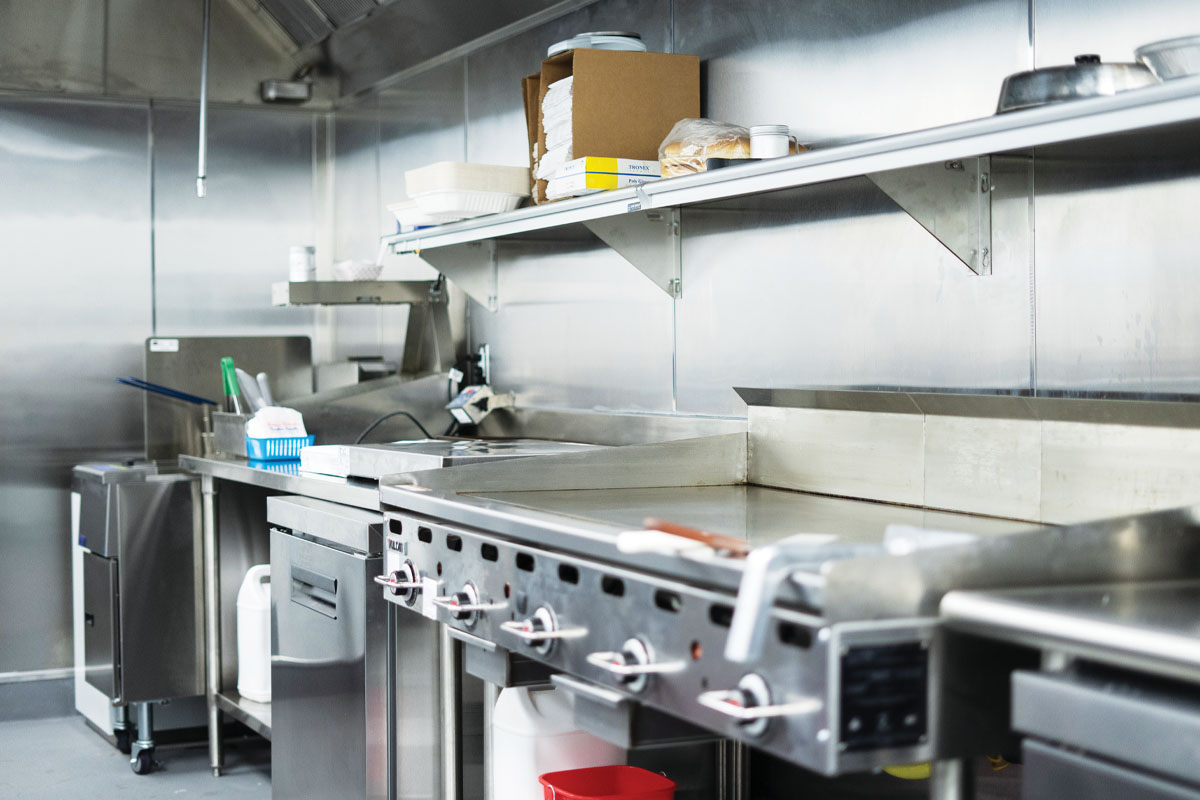 To Share or Not to Share?
"More and more often, ghost kitchens are being shared by multiple operators, which helps tenants share resources and reduce cost," says Christine Gurtler, design director at Jacobs Doland Beer.
To support its delivery operations, The Halal Guys currently rents ghost kitchen space in three California cities—at Kitchen United in Pasadena, DoorDash Kitchens in Redwood City, and Cloud Kitchen in Los Angeles. It also operates its own ghost kitchen in the Astoria neighborhood of Queens in New York City. "Because we use third-party delivery platforms, we want to make sure our kitchens are in the heart of each market's urban center in order to expand our delivery radius to reach as many people as possible," says Ahmed Abouelenein, CEO of The Halal Guys. "In metro areas, land is not easily available and it's much cheaper and more efficient to rent a space and start operating from one day to the next."
Chick-fil-A has chosen to both rent and own space as well, to alleviate pressure off its existing units, grow its outside sales business and provide fast service to its off-premise customers, according to Luke Pipkin, the chain's principal program lead for innovation. If you plan to use the space for menu development, lack of privacy in a shared space could be one reason to own your own, says Derek Romig, project manager at Jacobs Doland Beer. Limited capacity is another. "If you're sharing a space, you may also end up maxing out your capacity and you don't have room to grow," he says.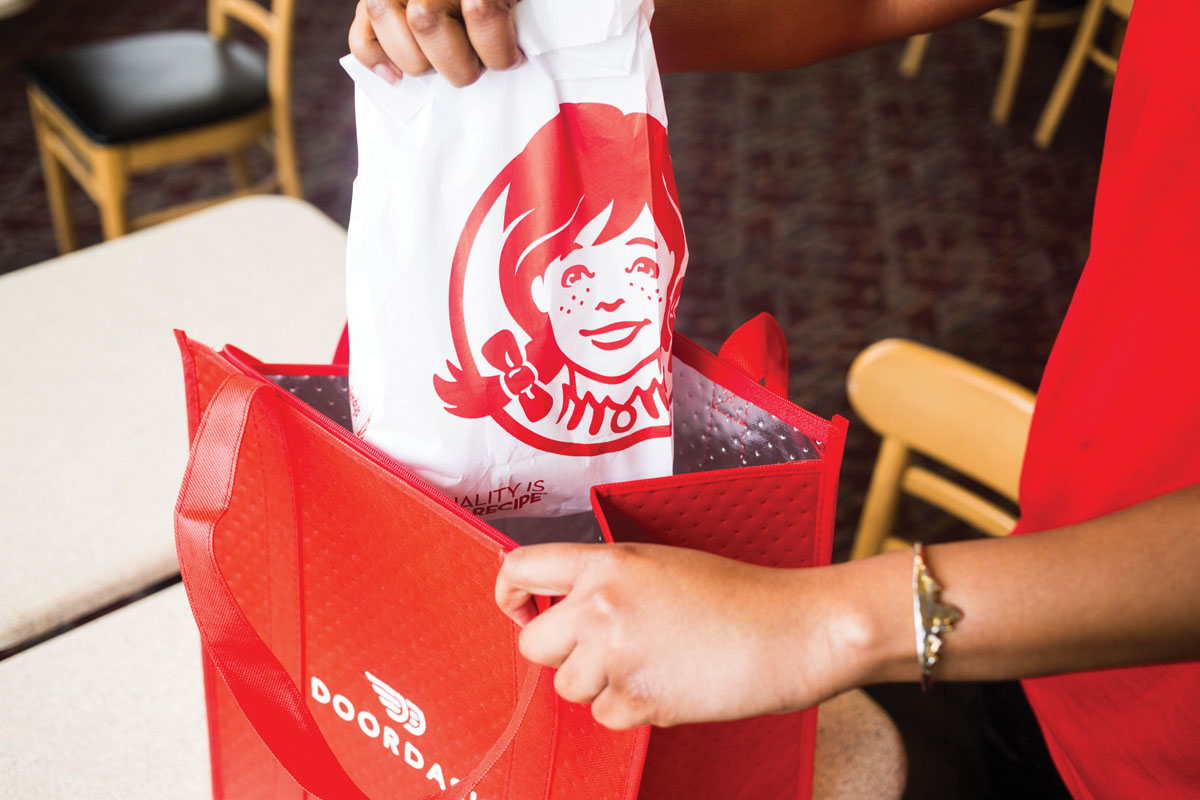 The Impact of COVID-19
In a pandemic, centralized kitchens may offer increased safety. "There are fewer contact points and fewer points where something can go wrong," Romig says. "Now it's three people touching [the food] instead of 30."
On the other hand, their future remains unclear with production having plunged due to shelter-in-place orders. "In order to maximize efficiencies, the operation needs to produce large volumes. With few students left on campus right now, we do not currently rely on the CSC," says Horton. "However, if a large number of meals were needed in a crisis situation, a CSC would be able to help. By having the space available and ready, we can more easily adapt to a larger variety of potential situations in the future."