Food Blenders Gain Horsepower
Today's commercial food blenders support menu creativity and consistency, help reduce food waste and save labor.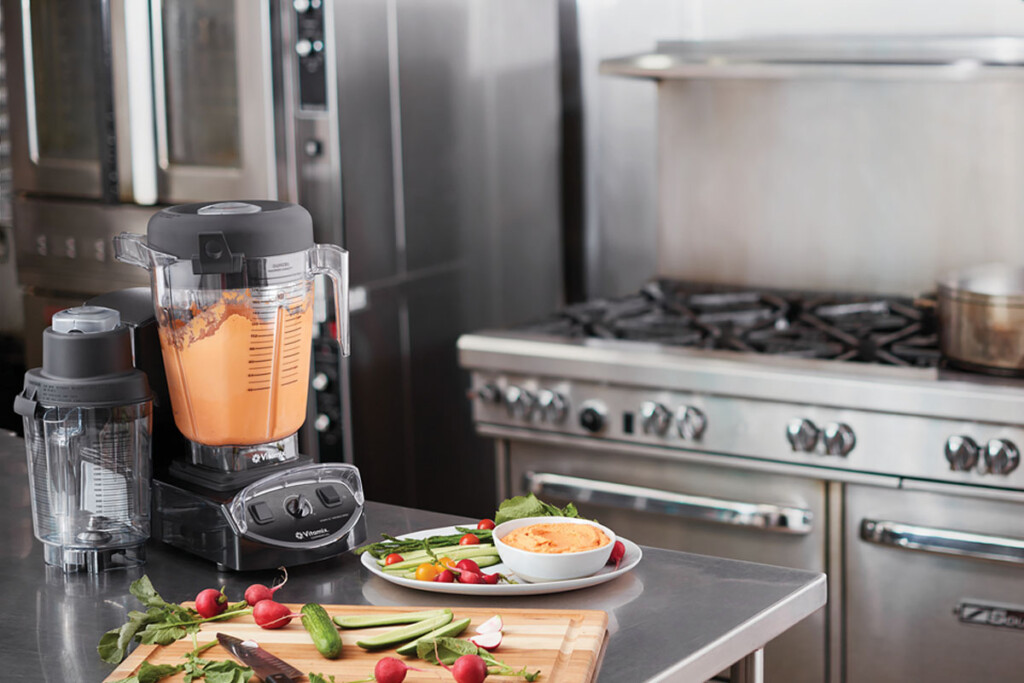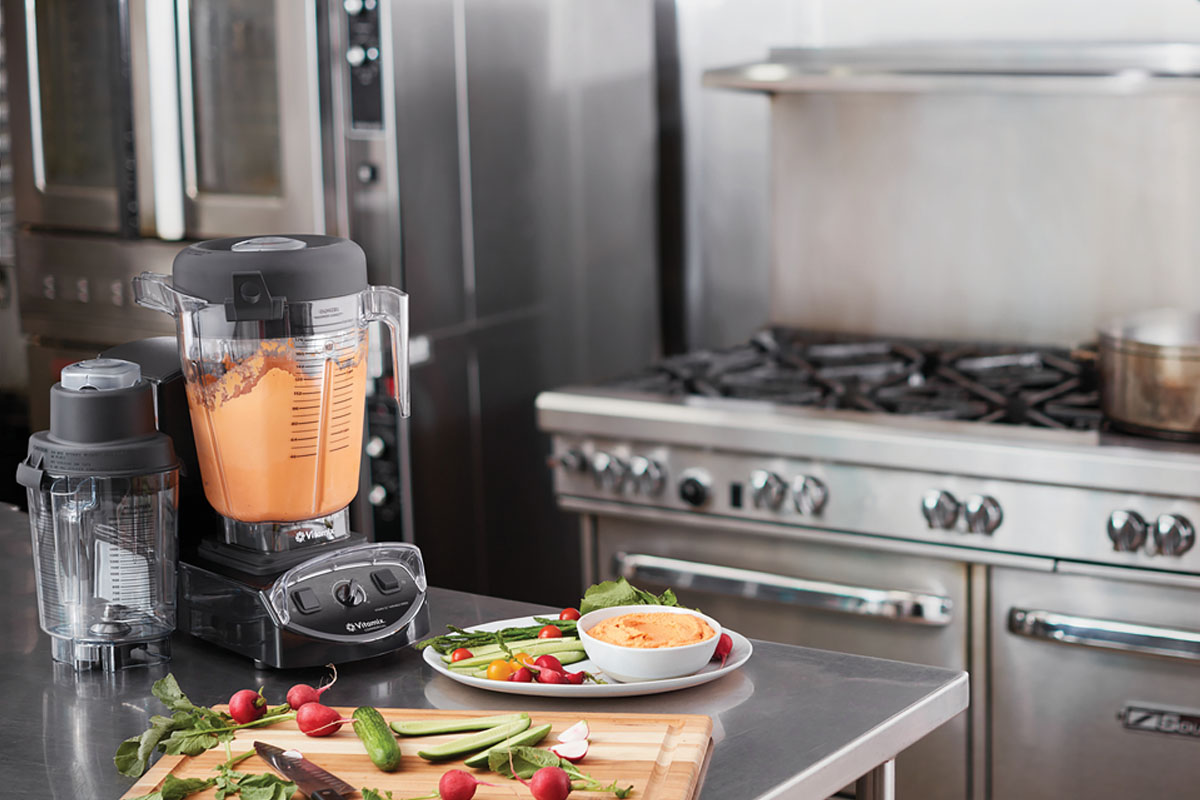 Imagine creating a frozen drink with a frothy whipped topping, a pesto made with carrot tops, and a vegan cheesecake made from almonds with just one piece of equipment. All of that is possible in today's commercial food blenders. Also called culinary blenders, these units boast 3-hp-plus motors to continuously process everything from smoothies to hard foods, compared with lighter-duty beverage blenders.
"The culinary blender is something that is used every day in restaurants, healthcare and university foodservice operations," says one manufacturer. "It's something that is utilitarian, but it also can lend itself to creativity from the chefs."
Get Inspired
The most recent food blenders feature certain accessories to support chefs' imaginations, as well as upgraded motors to handle more menu ingredients. An aeration container is one accessory. It uses a patented disc to spin ingredients through holes adding air to the mixture for a frothy result. Use it to create flavored whipped creams, mousse, infusions and emulsions.
As for motors, one manufacturer launched a new version this fall of its 48-oz. line of food blenders to include a 22/5-hp motor. The previous version used a 1-hp motor. Together with a new blade and clutch design, these blenders can more easily puree certain menu ingredients, such as beans for a dip.
Another manufacturer has made the leap from the typical 2- to 3-hp motor to a 41/5-hp, belt-driven motor in its 1½-gal. food blender. The larger motor can chew through a high volume of ingredients with less stress on the equipment.
Reliable Blend
Product consistency is a priority for keeping customers happy. You'll want the last diner of the evening to have the same quality product as the first, day after day. A key to consistency is the ability to see ingredients as they blend. Many manufacturers now offer BPA-free, co-polyester containers with a clear view to the ingredients as an alternative to stainless. If you prefer the stainless jar for its ability to keep hot foods hot and cold foods cold, look for clear jar lids.
Programmable, one-touch settings also help improve consistency from one batch to another. Whether factory-set or customized for an operator's specific needs, the ability to program recipes can aid busy chefs looking for consistency throughout a meal service, or provide consistency from one operator to another across various locations in a franchise or chain.
Limiting Waste
Profit margin is always a consideration for foodservice operations, especially now. "We've definitely seen a trend around reducing waste by using traditionally discarded items, such as carrot tops, in new ways in our blenders," says one manufacturer.
It's not just reducing food waste that allows food blenders to contribute to improved margins in the kitchen. Blenders also improve productivity and save labor. The 1- and 1½-gal. jars allow you to create large batches of high-margin items such as soups and smoothies with one prep rather than the two to four batches that would be needed in a smaller blender, saving time in a busy kitchen.
Consider the Big Picture
When choosing a food blender, there are many different options, from jar size and motor horsepower to simple on/off switches or recipe programmability. Having a clear knowledge of your needs will help you choose the right model, and avoid the No. 1 trap that manufacturers say most operators fall into—looking purely at price point.
Cost is always an important factor in an equipment choice, but it shouldn't be the deciding factor. Make sure you're purchasing a blender suitable for your menu and volume, while also considering the warranty, quality of parts and ease of cleaning and service to understand the true return on investment. Stainless blades, quality bearings and a system that is easy to take apart to clean can help improve the longevity of a blender. Models with easily sourced replacement parts are another factor to consider to help reduce downtime.
Be Prepared
With different choices in horsepower, jar shape and size, and accessories, how do you know which food blender is right for you? Armed with answers to the following questions, you'll have the information you need to choose not only the right type of blender but also calculate how many blenders or jars you need and what type of accessories to help you perform at optimal levels.
How many customers am I serving per meal/per day?
Volume plays a key factor in choosing the optimal jar size and motor suited for your operation.
What menu items am I creating?
For made-to-order smoothies and smaller batches of recipes, a smaller blender can crank out product quickly and efficiently, whereas a large blender is more productive in reducing prep time for large-batch items.
What types of ingredients will I blend?
Strength of the motor and the type of blade make a difference whether you're mushing up fruit, crushing ice or grinding nuts.
Who will be using the blender?
The head chef might want control over speed and blend time, while a staff of teens would be better suited with a simple on/off choice.
Where will it be used?
Open kitchens might call for a quieter machine or a sound reduction accessory. Counter height and storage space also influence the type of blender you choose.
Blender Power
The newest food blenders tout design features that support culinary creativity and motors with plenty of horsepower.
---
---
---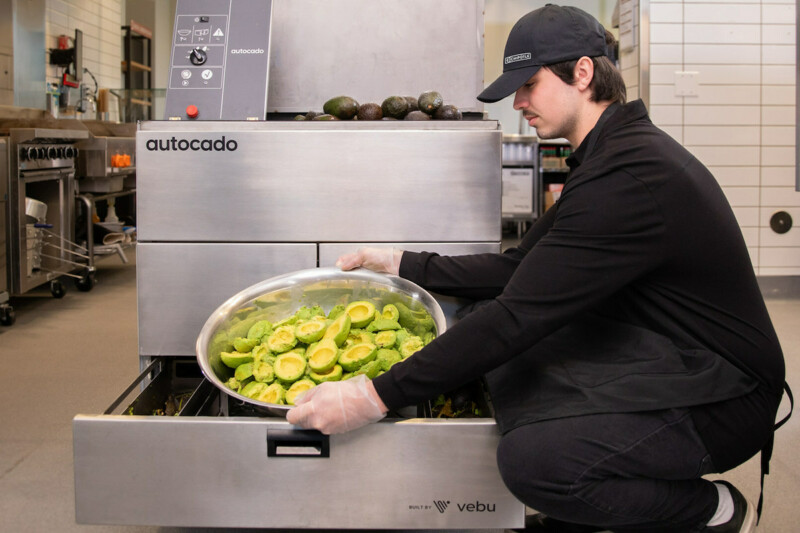 Company News
The equipment prototype, now in testing at the Chipotle Cultivate Center, looks to save time and improve product yield.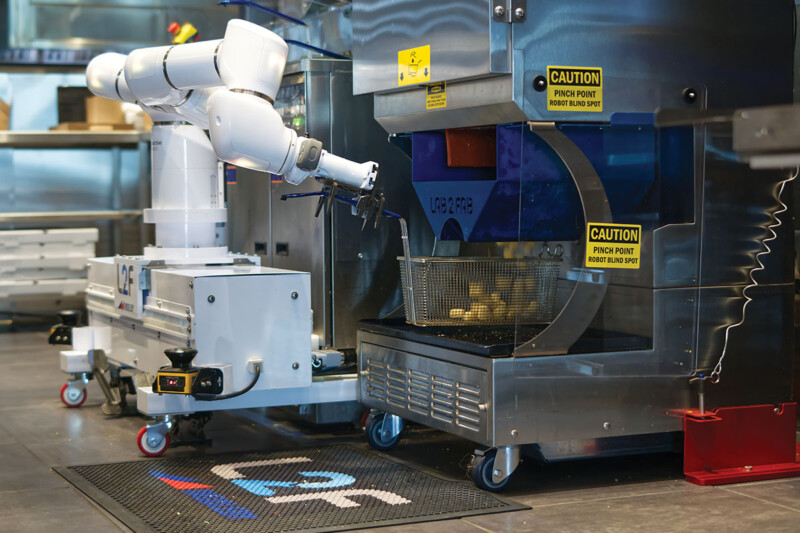 Cooking Equipment
Robots are flipping burgers, making sushi rice balls, operating fryers, baking bread, mixing drinks, assembling pizzas and even serving customers. These smart, automated solutions offer a high-tech way forward for…