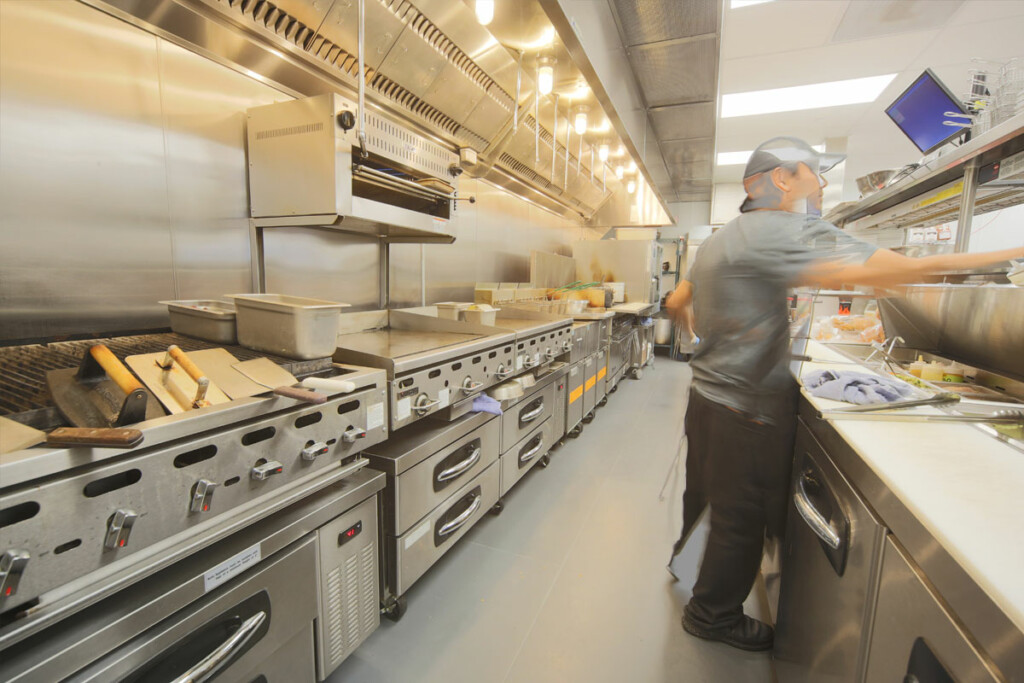 With all the difficulties in finding labor these days, foodservice operators are looking for ways to do more with less. Maintaining hours of operation with fewer workers means increasing the efficiency of those on staff. While maybe not the most obvious place to start, maximizing performance and convenience in refrigeration equipment can help save time and boost efficiencies of existing personnel.
Here are a few tips:
Use a glass door reach-in in the kitchen to save time by quickly identifying contents. Unlike a front-of-the-house glass door merchandiser, which is geared toward retail selling, a back-of-the-house reach-in needs to be a little more durable and is usually constructed of stainless steel to match solid door refrigerators and freezers also found in food prep areas.
Installing pan slides in reach-ins makes it easier to store prepared foods prior to placing in an oven. Just slide a pan out of the reach-in and place directly in the oven.
View windows in walk-ins serve a similar purpose to glass door reach-ins making it easy to peek inside and instantly know what's inside and how much is there.
Additionally, vinyl curtains and doors make it easy to pass back and forth through a walk-in without opening and closing a door. While you wouldn't want to leave a walk-in door open all the time, vinyl curtains add convenience for the busiest times while holding cold air inside the walk-in.
Save time and workspace in the kitchen by using chef bases. Made to fit under combi ovens, grilles and other cooking equipment chef bases fit within in the same footprint. Meat, fish and poultry can conveniently be stored directly beneath oven or grille for quick access.
When preparing salads, sandwiches or pizzas, keeping a handy supply of ingredients is a time-saver. Use a prep table with as many food pans as will fit into your workspace to maximize your access. Mega top tables, with an extra row of pans, are specially designed for this purpose.
One more prep table idea is to use optional overshelves for more storage space and quick access to more ingredients.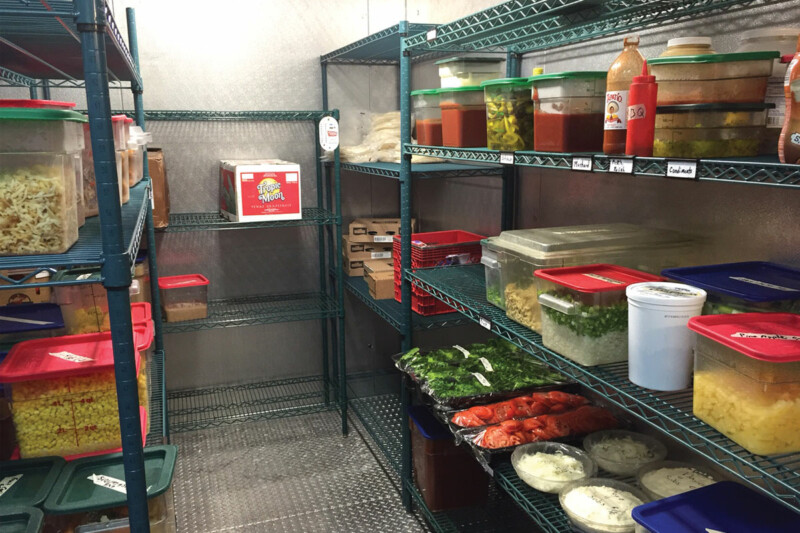 Equipment
A walk-in cooler and the food items stored inside are enormous investments for any business. As with any investment, you want to maximize your return and protect against loss. One…