1 Product 4 Ways: Any Way You Chop It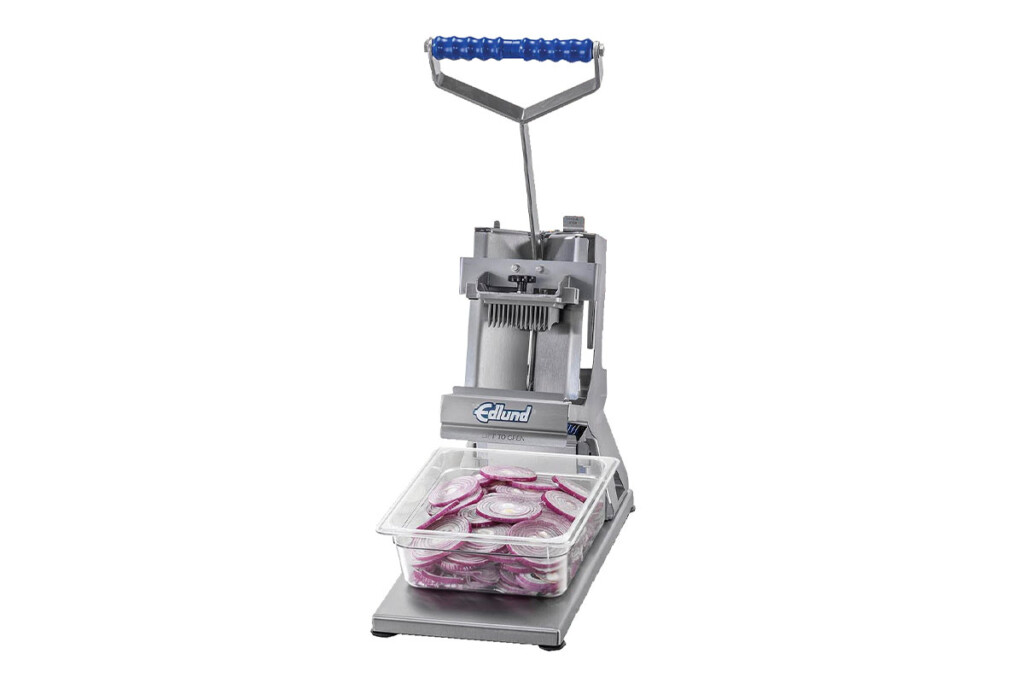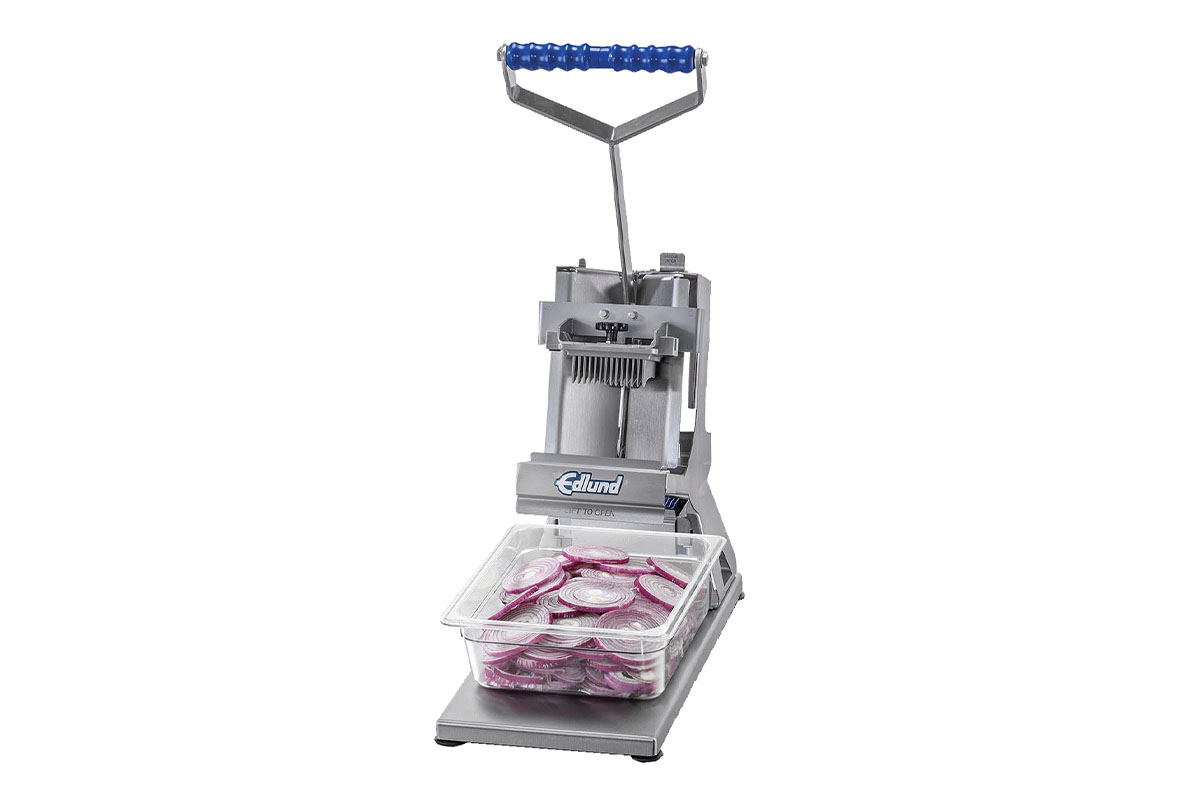 When prepping food for the meal rush, many employees find manual food choppers reduce food preparation time, making the transition to the serving stage quick and efficient. More affordable than electric alternatives, manual food choppers don't require the limitation of a plug. Employees can move them around the kitchen as needed. Because manual food choppers provide such benefits in the kitchen, makers continue to expand their offerings. Here are the latest models to hit the market.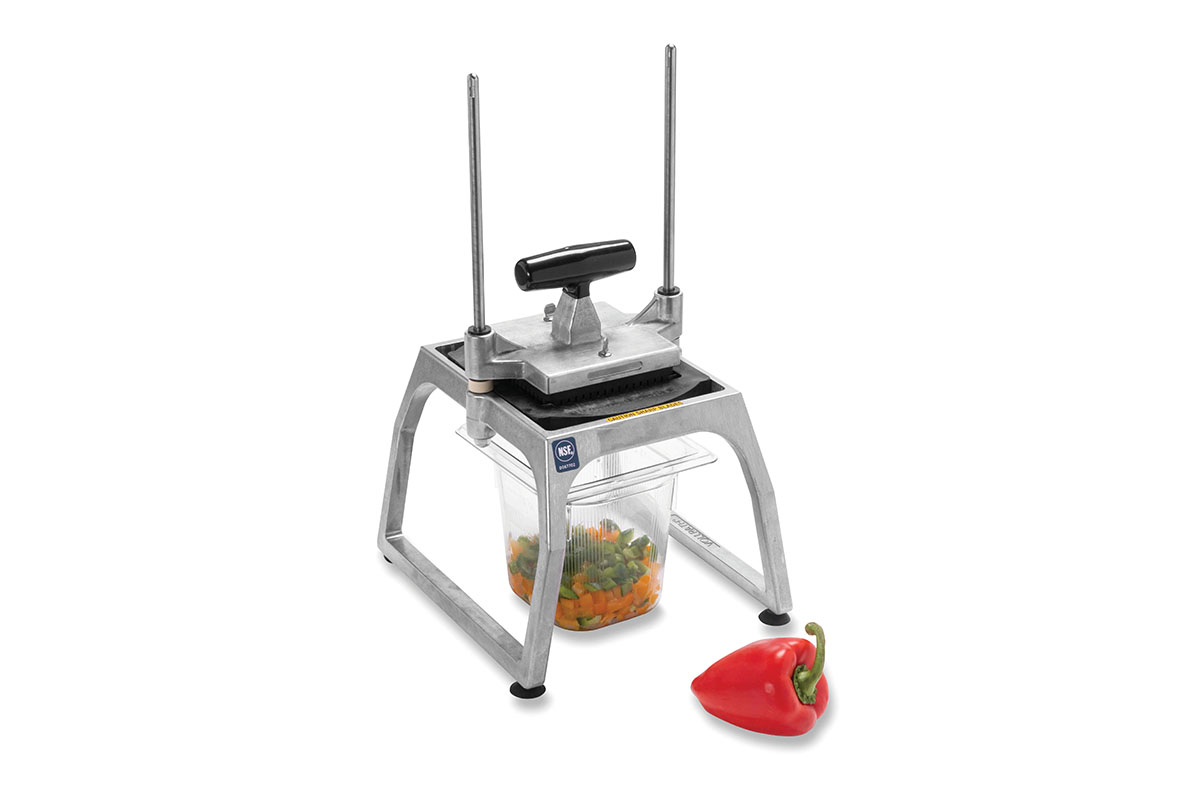 4. Sharp
Vollrath's InstaCut 5.1 uses stainless serrated blades that reduce bruising and waste, ensuring quality results. The blade frames are corrosion-resistant, ensuring they have a long shelf life. Plus, the blades require 50% less force to operate, meaning users can easily chop onions, tomatoes and other produce.
---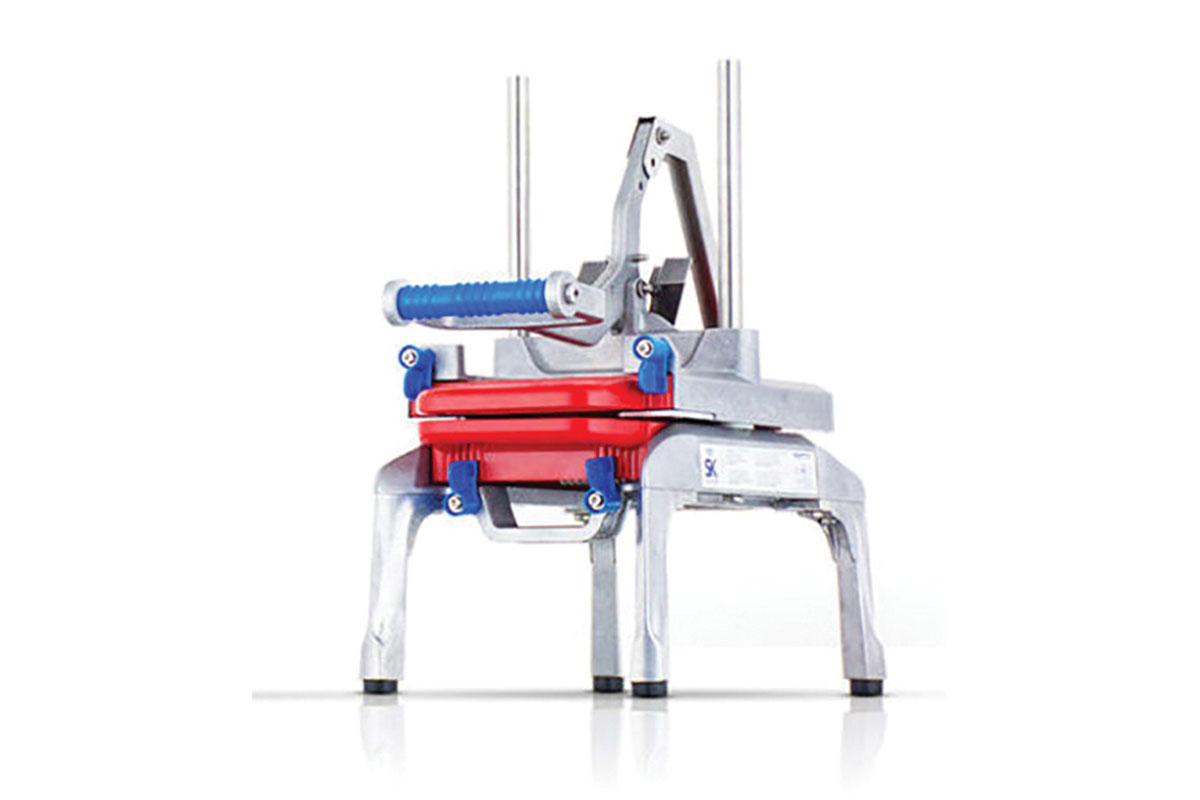 3. Compact
With a 40% smaller footprint than its larger counterpart, Marmon Foodservice Technologies' Saber King Mini takes up less counter space and eliminates up to five different slicers. By consolidating all slicers into one unit, this chopper has proven to maximize productivity by up to 30 minutes of labor-saving per day.
---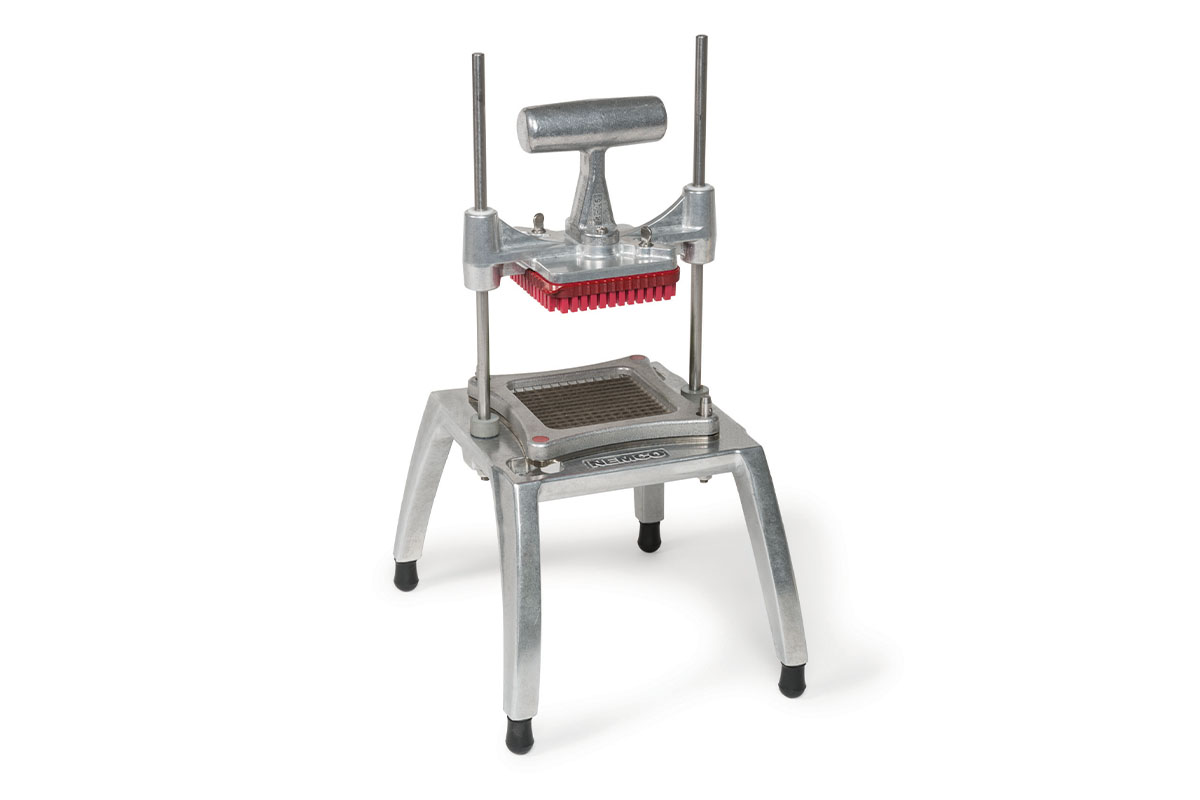 2. Speedy
After several updates, Nemco's Easy Chopper 3 is faster and more efficient than the iterations before it. Color-coded blade assemblies ensure quick change-out, while push-block "gaskets" make cleaning a simple wash, rinse and sanitize process.
---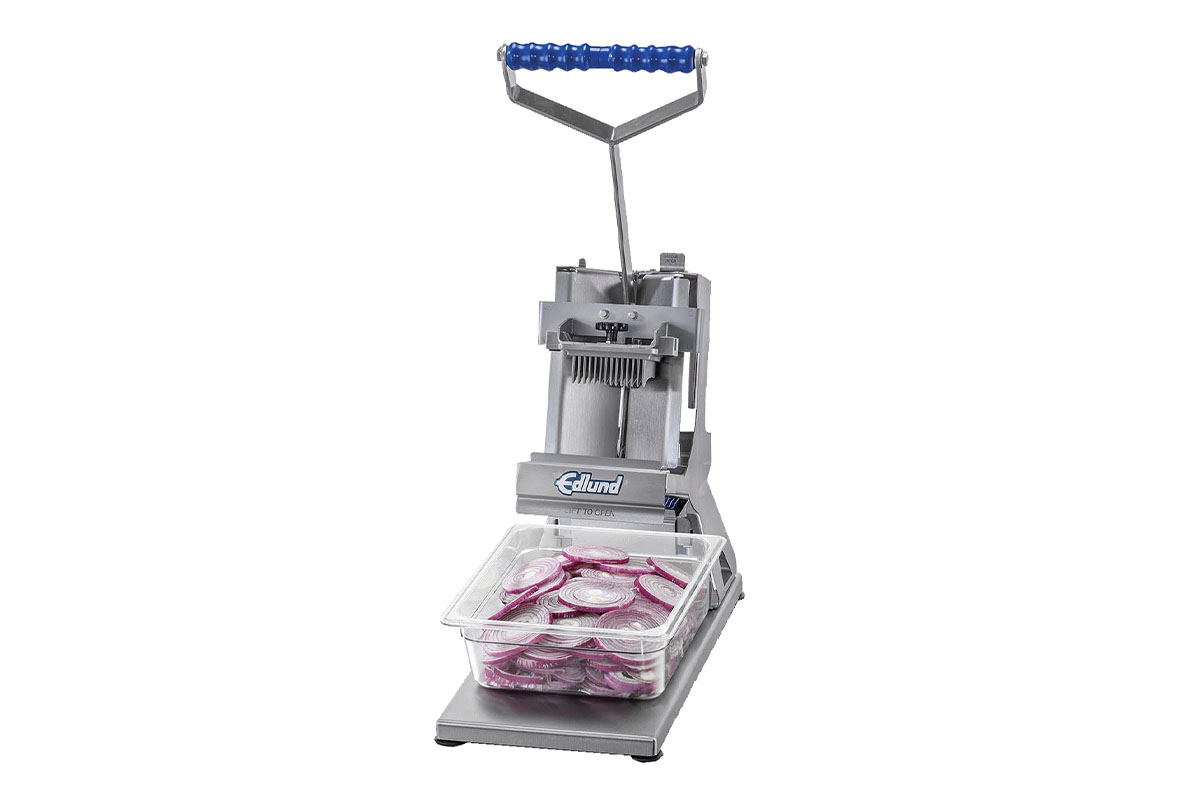 1. Flexible
Edlund's Titan Series Max-Cut offers cutting, coring, wedging, dicing and slicing capabilities with a quick change of the top pusher component and the blade cartridge. This chopper can easily transition from wall to table mounting, and features heavy-duty dishwasher-safe construction.
---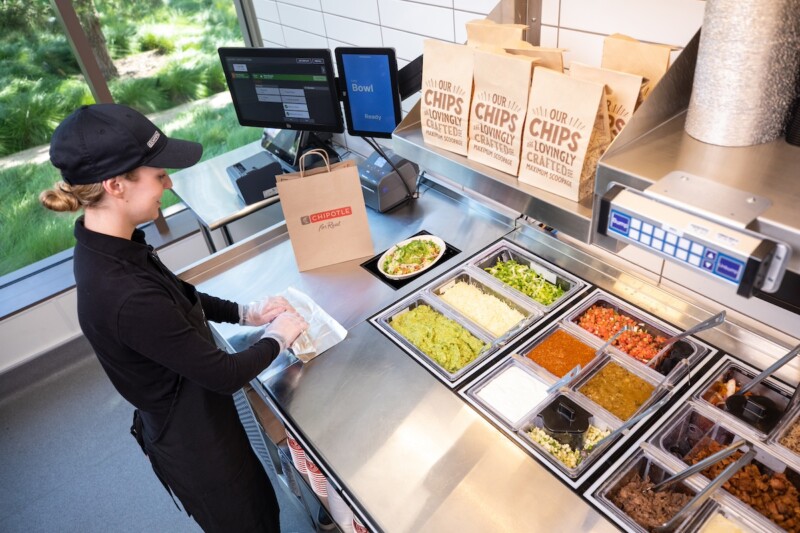 Company News
The latest collaborative robot could improve digital order capacity and accuracy, as well as free up employees, the brand says.