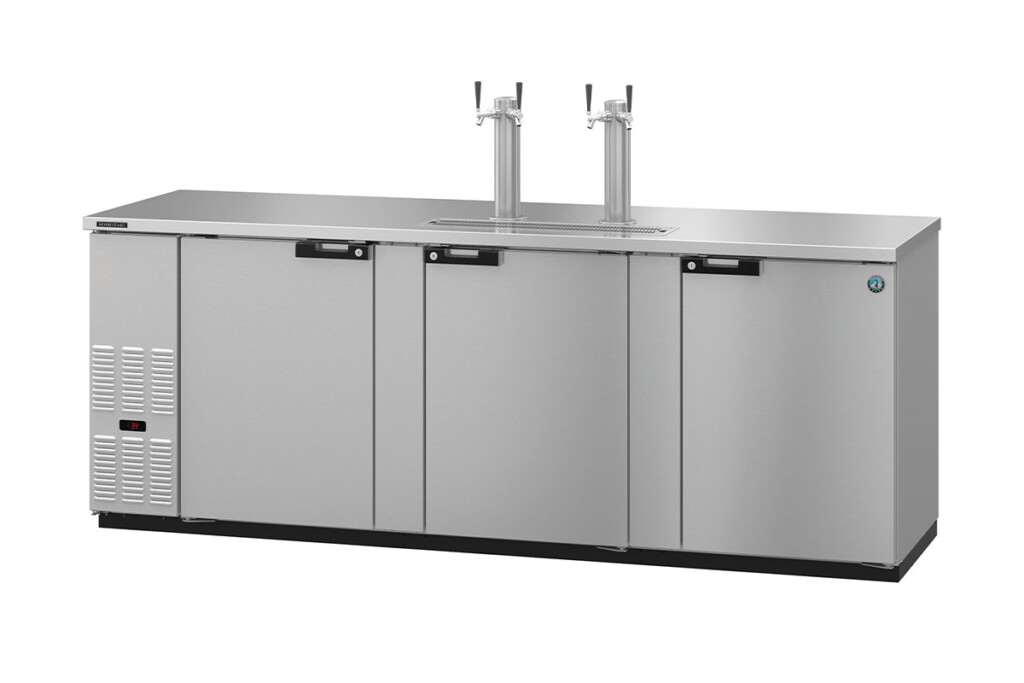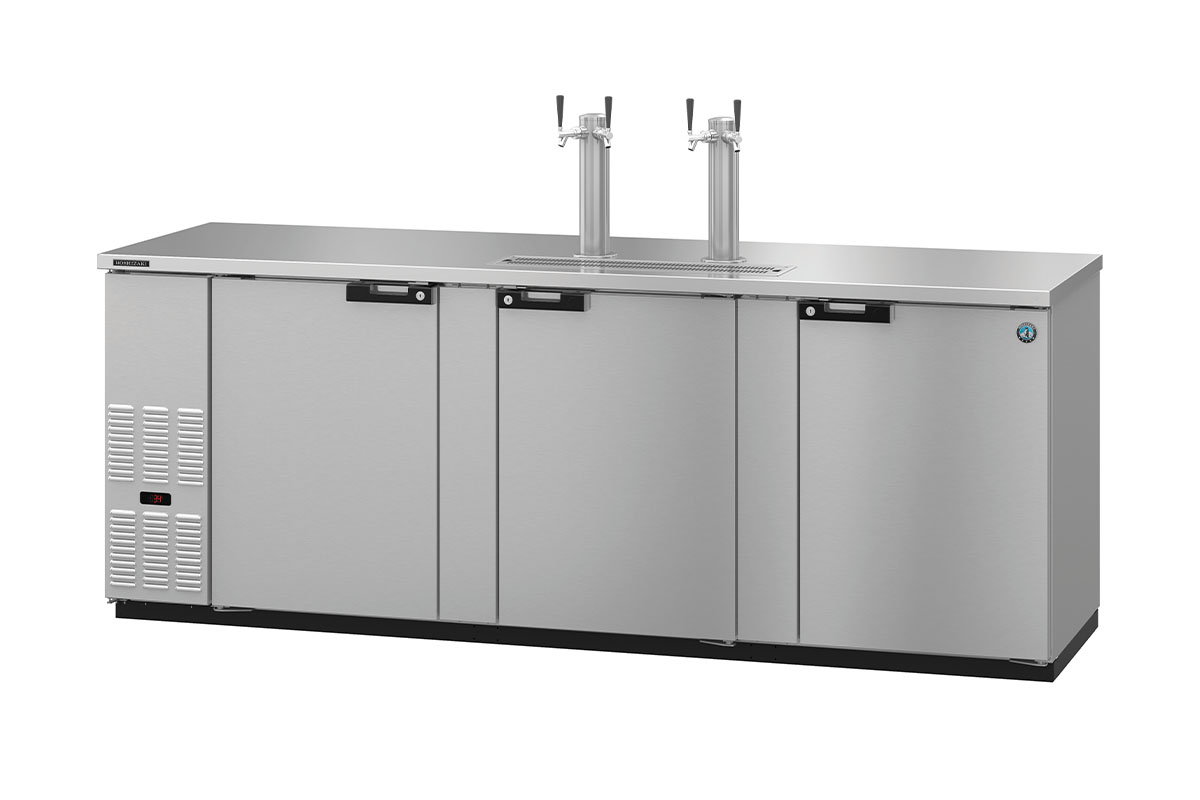 On April 7, a festive bunch will raise a pint for National Beer Day. For the bar and restaurant operators who are pouring, direct-draw systems— which dispense brews from nearby refrigerated kegs—mark one piece of equipment to help quench your customers' thirst for an ice-cold ale. "Pour" over the details of four models, all of which use R290 refrigerant.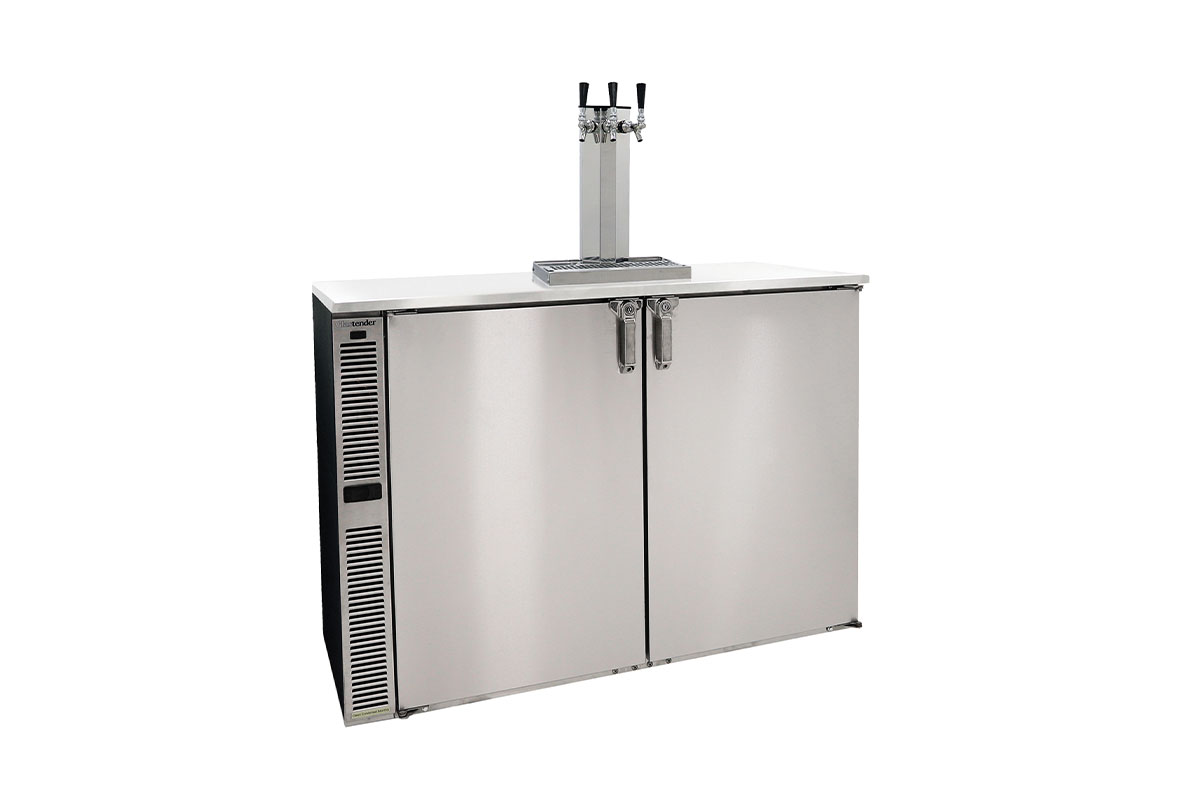 The Chameleon
It's on the house to decide if you want a finished top with a C1SB unit from Glastender; skip it for a built-in appearance below a millwork or stone top. Pick from multiple sizes, with widths between 24-in. and 108-in. Plus, enjoy greater product longevity thanks to a scuff plate that protects the threshold while you load kegs. Various tower styles are available.
---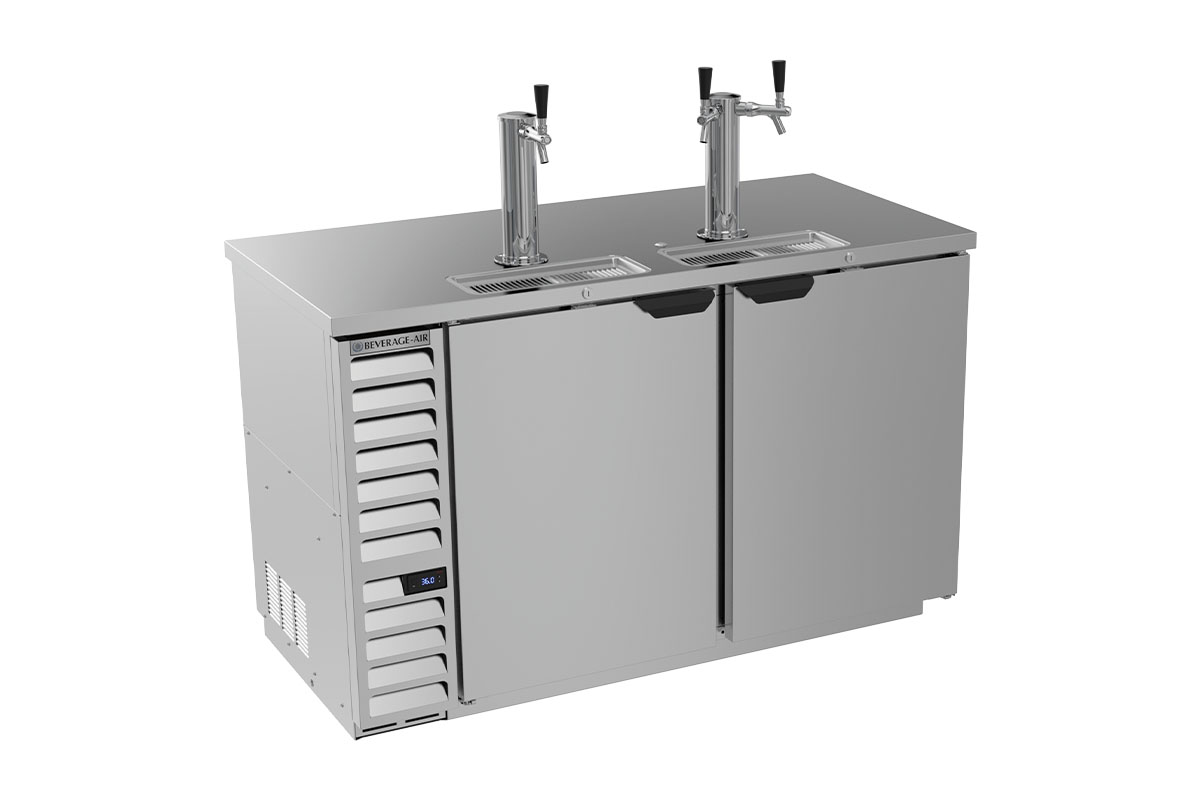 Smooth Swap
Beverage-Air's DD58HC features a three-in-one draft solution that lets you dispense either beer, wine or nonalcoholic options from the same tap without changing the hardware; simply clean the lines. Stow up to three standard half-kegs, or add more options with smaller vessels and up to eight taps. Style the front of your unit in black vinyl coated steel or stainless, and put the compressor on the left or right.
---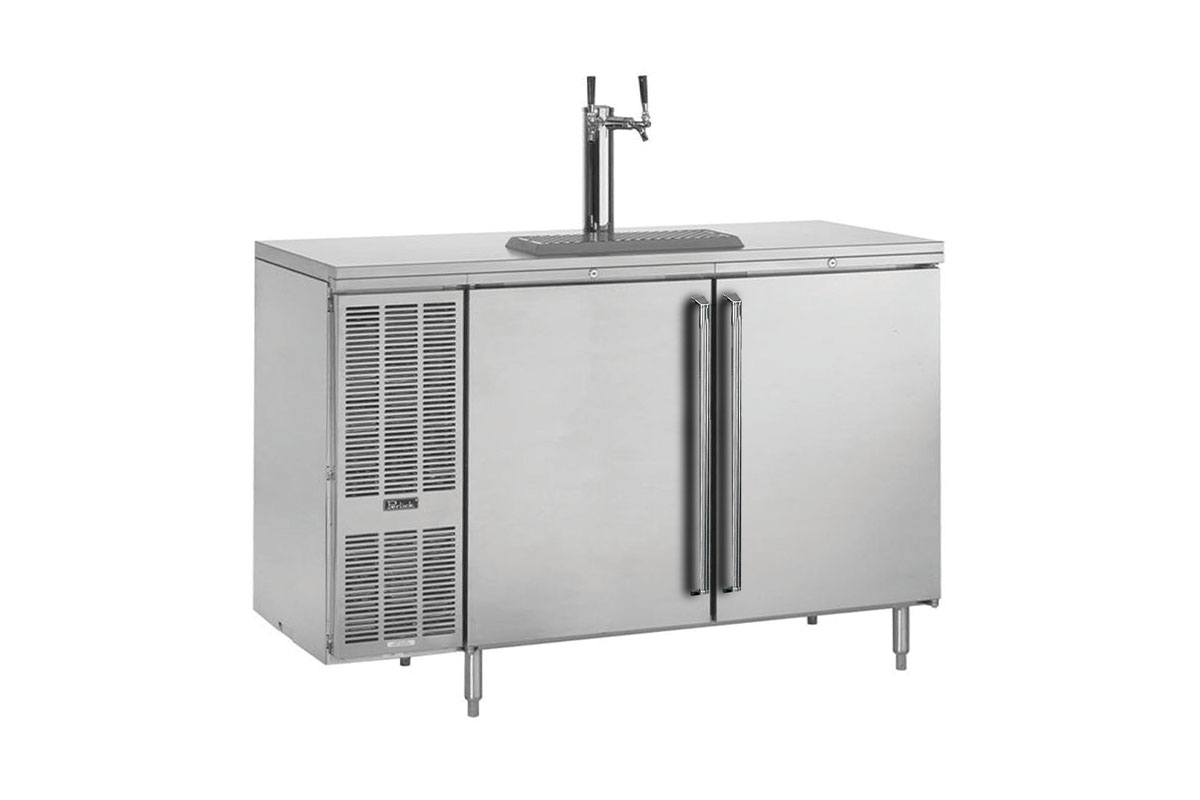 Even Cooler
Size up the extent of your beer, wine and cocktail dispensing needs, then go as big as 108-in.W on the exterior (with four doors) or as trim as 36- in.W (with one door) with Perlick's DDS Series. Larger units offer the ability to set different temperatures per compartment, though the coldest compartment must be closest to the condensing unit. Add on full length, 6-in. chrome or pull tab style handles.
---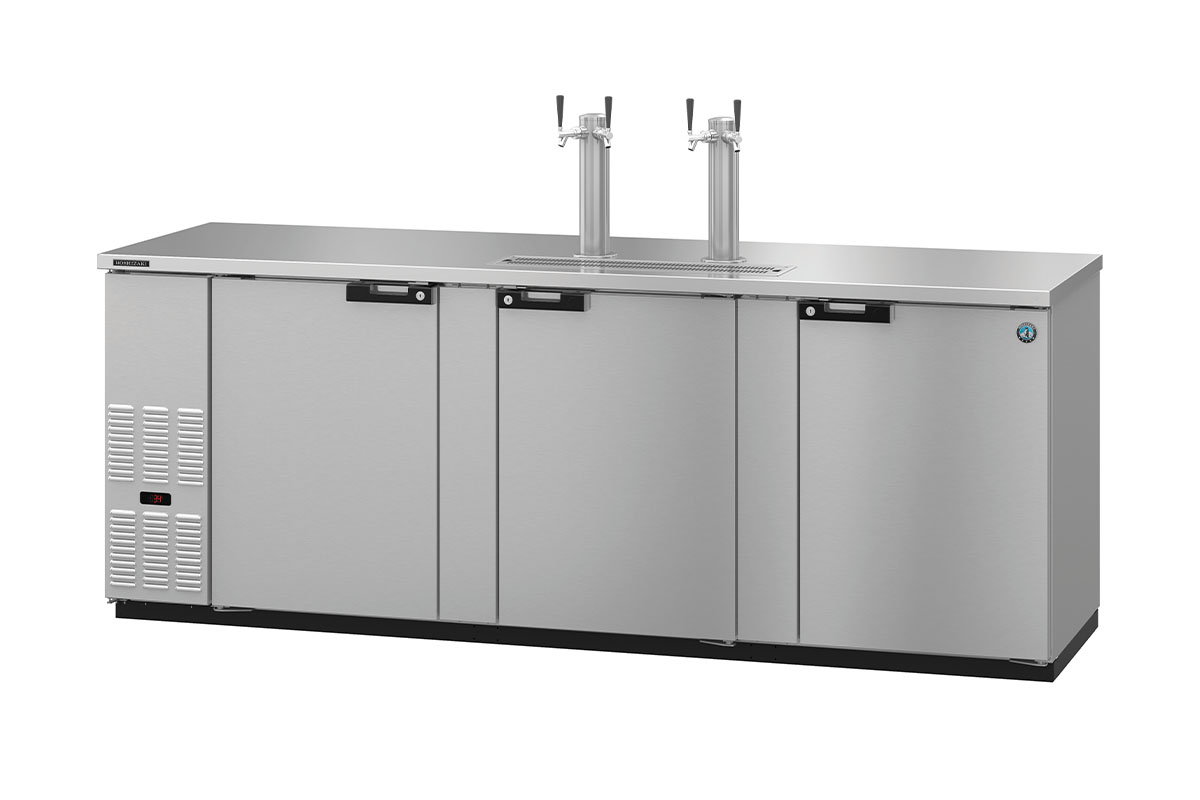 Don't Sweat
Hoshizaki's DD Series features a side-to-side, circular airflow, rather than back-to-front, to keep contents optimally chilled, while a reinforced threshold and floor cushions protect the unit from damage while you load and unload kegs. Available models feature between one and three sections, and the exterior can be either black vinyl or stainless.
---