5 Things That Must Happen for Robots to Catch On in the Kitchen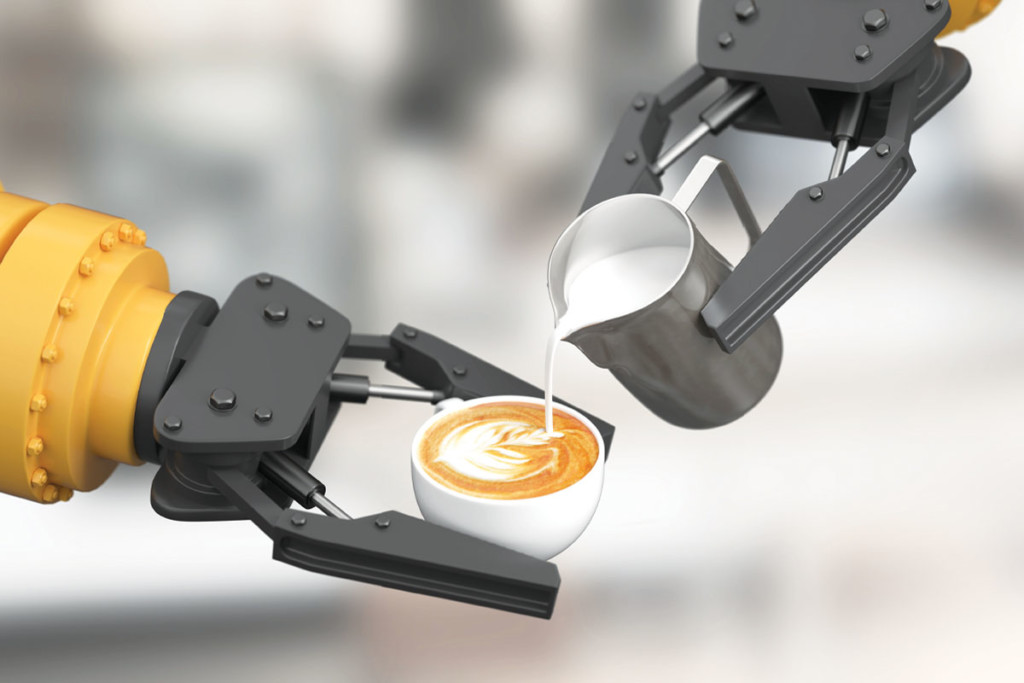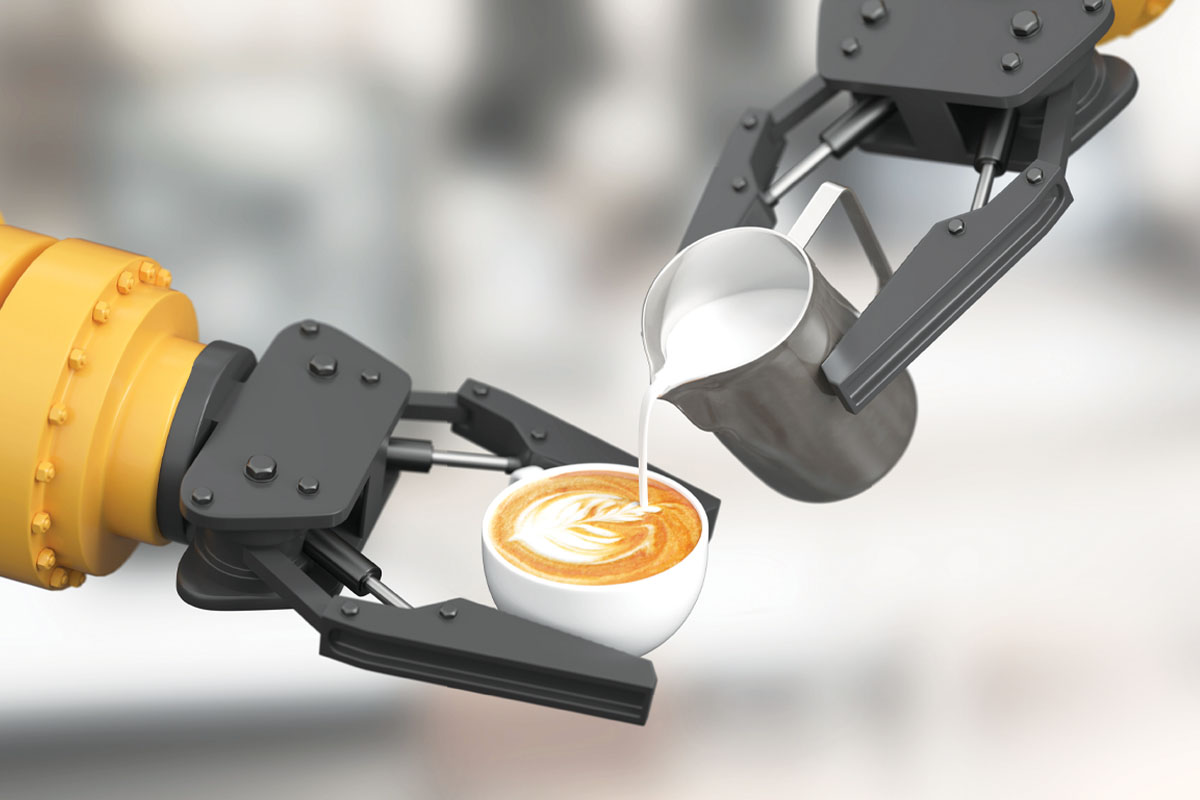 Sally, Flippy, Moley, Briggo, Blendid —from the buzz in the media alone, one might assume that food-preparation robots are one of the biggest trends in foodservice design right now.
Yes, robotic units can help increase throughput and product consistency and help employees work more efficiently. They also can help operators do more in a smaller space and help automate jobs that fall under the 3Ds: dirty, dangerous or difficult. Yet despite all the innovation and excitement, food-preparation robots are still far from widespread adoption. "A fully automated ghost kitchen? The reality is, no one is really looking at doing that today," says Shawn M. Lange, president of Lab2Fab, a Middleby Corp.
Rather, the industry is at the tip of the robotic iceberg. "It's not anywhere close to even being called a macrotrend," says Joseph Schumaker, FCSI, founder and CEO of consulting firm Food- Space. "There will need to be a lot more successes and failures, a lot more money brought into the industry and a lot more leaps of faith from big manufacturers and the industry as a whole," he says. "I think we are a decade out from it being more commonplace."
Though the COVID-19 pandemic may cause a pause in adoption, as operators keep a watchful eye on spending, it may accelerate it in the long term. Even so, a number of things have to happen for robotics to gain traction in the kitchen. Here's a look at five predictions from manufacturers, operators and other industry experts.
"The biggest challenge is getting a good ROI." —Shawn M. Lange, Lab2Fab
1 STIGMA SHRINKS
---
Though there's a great deal of excitement about robotics, some consumers still feel hesitant about robots making their food. "One stigma is we can't create as craft of a product if we are automating," Schumaker says.
Industry research firm Technomic polled consumers about food-preparation robotics in its January 2020 Foodservice Technology Consumer Trend Report. "Only 25 percent of consumers felt that the quality of food partially prepared by a robot was higher quality than that prepared by humans," says Melissa Wilson, principal at Technomic. "A much higher percentage, actually four in 10, felt it would be lower quality than prepared by humans."
In write-in survey responses, some consumers said they preferred human interaction or were concerned that robots would contribute to unemployment, Wilson says. This stigma needs to subside for robotically prepared food to appeal to the masses—and only time will tell. "This [study] was pre-COVID … so I will be really interested to see how this will change," Wilson says.
2 ROBOTS BECOME MORE VERSATILE
---
Kitchen robotic units of the past have been somewhat limited in function. "Operators are trying to create more variety in their menus, and I think automation doesn't really like variety; it likes to have the same thing over and over again," Lange says.
Advances in artificial intelligence and machine learning are powering more versatile robots. "We didn't design Flippy to make a burger; we designed it to move like a human chef's arms move," says Buck Jordan, CEO of Miso Robotics, the makers of Flippy. "Going to the fryer or going to the grill is a software challenge, not a hardware challenge. … And restaurants change their menus all the time, so our computer vision needs to be able to adapt with that."
Food-preparation robots have taken longer to come to market than, say, automobile-making robotics, because cooking is often more of an art than a science, Schumaker says. "I don't want every tomato to be cut so every piece is the same. Every tomato wasn't the same when it comes in. How would you cut it if you can't see what it looks like?" Schumaker says. That's where machine learning and cameras that allow robots to "see" the ingredients they're cooking come in. "When the machine teaches itself, it starts to work faster than how a human can think. I think that will accelerate some of the actual capability," he says.
3 ROBOTS HELP PEOPLE
---
As for the fear that robots steal jobs from humans, that's not always the case.
"In our kitchens, robots don't replace people," says Jeffrey Kalt, CEO of CaliBurger and senior vice president of business development for CaliGroup, which owns CaliBurger and Miso Robotics. "We have one griddle for Flippy and two griddles for humans. Flippy is useful, but he can't produce nearly enough product for a 300-seat restaurant, so he's an ancillary component." Kalt says that CaliBurger has found that employees working in concert with Flippy are more efficient. "Out of a 60-minute shift, their productivity is now 40% greater because they are keeping up with the robot who works every minute of every hour," he says.
At Dodger Stadium in Los Angeles, Flippy works alongside existing employees and has helped save a struggling fried chicken and Tater Tots concept. "They were having significant quality issues," Jordan says. "Imagine the rush of all rushes, it's Dodger Stadium and you have only a few workers and your line is 20 deep. Workers were not properly frying the chicken; they were burst cooking, and by the fourth inning, the quality was done."
These efficiencies can give employees more time to dedicate to customer-facing duties. In that case, "did we repurpose the same labor to give a guest a better experience?" Schumaker says. "That didn't necessarily save us money— that was not a labor shortage solved—it was … [that] we freed up a human to go and be human and interact."
4 ROBOTS MEET UNMET DEMANDS
---
Expect self-contained robotic units to continue to bring foodservice to places that are short on labor, space or both.
"Our goal in the long term is to have people be able to provide food in all kinds of different locations, like you would on 'Star Trek,'" says Shawn LaPean, vice president of business development for Blendid, an 8-ft. x 8-ft. kiosk that makes custom smoothies. "I really think with robotics, there is going to be an opportunity to provide the amount of throughput that you could have in a large food court with a space that's maybe 1,500 square feet with multiple concepts, versus having to build something with 30,000 square feet."
Airports, casinos, health clubs, malls and hospitals could benefit from standalone robotic units to service dayparts that are otherwise not covered, such as overnight or early morning. Self-contained robotics also could generate incremental sales revenue for existing operations. "Say you already have a deli that does a great lunch, but you want to do something in the morning and afternoon," LaPean says. A smoothie- or coffee-making robot could serve customers during an additional daypart and potentially use existing labor to stock and maintain it.
Specialized robots that help operators expand menu offerings—such as the maki-rolling robot at Old Dominion University in Norfolk, Va.—are likely to gain popularity. "It gives us the ability to produce quality norimaki rolls without the extensive employee training and skill required," says Robert Patton, campus executive chef for Aramark at Old Dominion University. "The students always find the machine fascinating, and it is always a highlight of the tours of the dining hall—and every semester, there is a new group of incoming students who have never seen it before."
5 PRICES DROP
---
The steep cost of robotics can't be overlooked. "The biggest challenge is getting a good ROI," Lange says. "I can buy a robot for $25,000, but when you start digging down into the ROI, it's not straightforward. It ends up being that you kind of need to automate the whole place or big chunks of it for it to start making ROI sense. The biggest challenge for me has been setting expectations when people say, 'I just want to automate the fryer.'"
Bigger brands with more cash reserves may be able to make investments in robotics sooner than smaller brands, Wilson of Technomic says. "In this environment, do most operators have a spare $30,000 to $50,000 to spend?" she says. "They have really been impacted financially by the [pandemic] lockdowns and it's going to be quite some time before they come out of it."
"There will need to be a lot more successes and failures, a lot more money brought into the industry and a lot more leaps of faith from big manufacturers and the industry as a whole." —Joseph Schumaker, FoodSpace
Some manufacturers—such as Miso Robotics— are looking at charging operators a monthly service fee with no money down to lessen the financial barrier to entry. And just as with any technology, costs will likely decrease over time. "It's like the flat-screen TV," Kalt says. "The price is going to come way down."
Behind the Missteps
Spyce, Zume, Cafe X—why are so many robotic concepts struggling or failing? Some say it's a matter of visibility. "I think the big raise [in investment] gets a lot of press … and then a big failure gets a lot of press," says Joseph Schumaker, founder and CEO of FoodSpace. "In tech, there's 40 companies that happened to fail today, right now as we speak, that raised $40 million and went down in a blaze of glory and no one ever talked about it."
Others say failure is more likely when attempting to create new technology and a new restaurant brand at the same time. "If you look at Spyce, Zume, all these guys trying to make highly automated businesses and build world-class technology with a world-class brand, those are two very hard things and I'd rather do just one," says Buck Jordan, CEO of Miso Robotics. "They are double-stacking both those things: The failure rate of restaurants plus the failure rate of tech companies."
Robotics and the Pandemic
Could increased safety concerns as a result of the COVID-19 pandemic make robotics more appealing to both consumers and operators? Experts say it's possible that robotics might help with the following:
• Reducing touch points
Consumers looking for contactless or reduced-contact service may seek out robotics. Take Chowbotics' salad-making robot, Sally. "The prep, the loading … is still being done the same way as a normal self-service salad bar," says Joseph Schumaker of FoodSpace. "What is interesting about Sally is she takes the tongs out of the guest's hand."
• Maintaining social distancing
It's possible automating kitchen jobs with robotics could help operators protect employees. "When you think about the social distancing that has to go on in the kitchen, one can make the argument that robots are keeping human employees safer," says Melissa Wilson at Technomic.
• Boosting ghost kitchens
If used in ghost kitchens, robotics may increase consumers' perception of safety. "In some of the qualitative work we've done, we heard, 'I can't see how food is being prepared [in a ghost kitchen]," Wilson says. "Knowing that there is a sterile environment in a commissary or in a ghost kitchen could provide that type of comfort level that a consumer is seeking."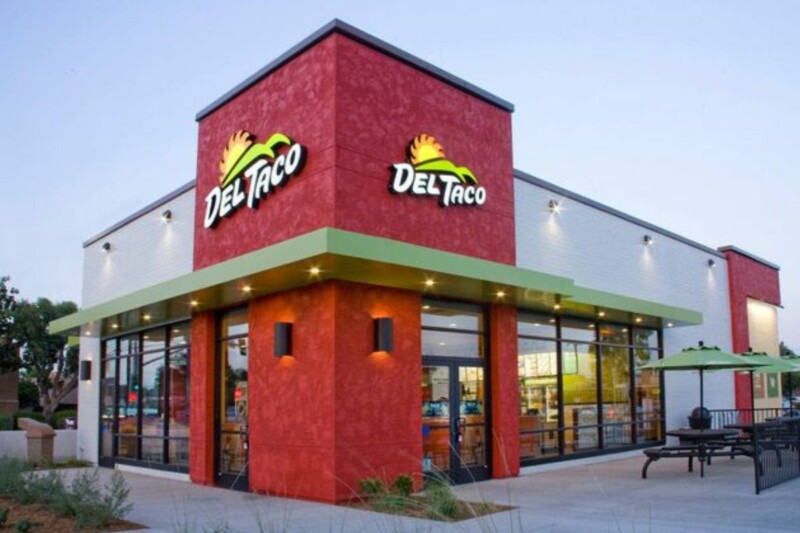 Company News
The quick-service, 600-plus-unit chain first tested the technology in 2022 before today announcing its plans to "significantly expand" deployment.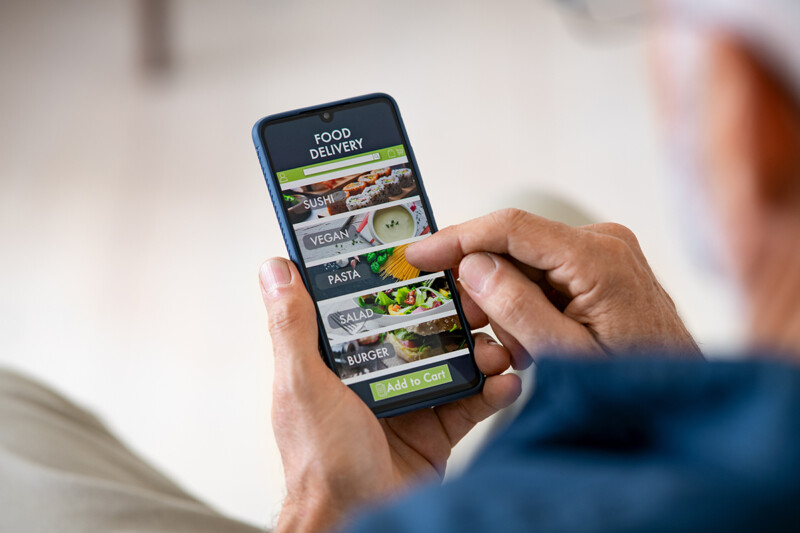 Customer Facing Technology
Many foodservice operations watched online ordering grow their revenue during the past few years. However, during the pandemic, online ordering became one of the only ways diners could connect with…