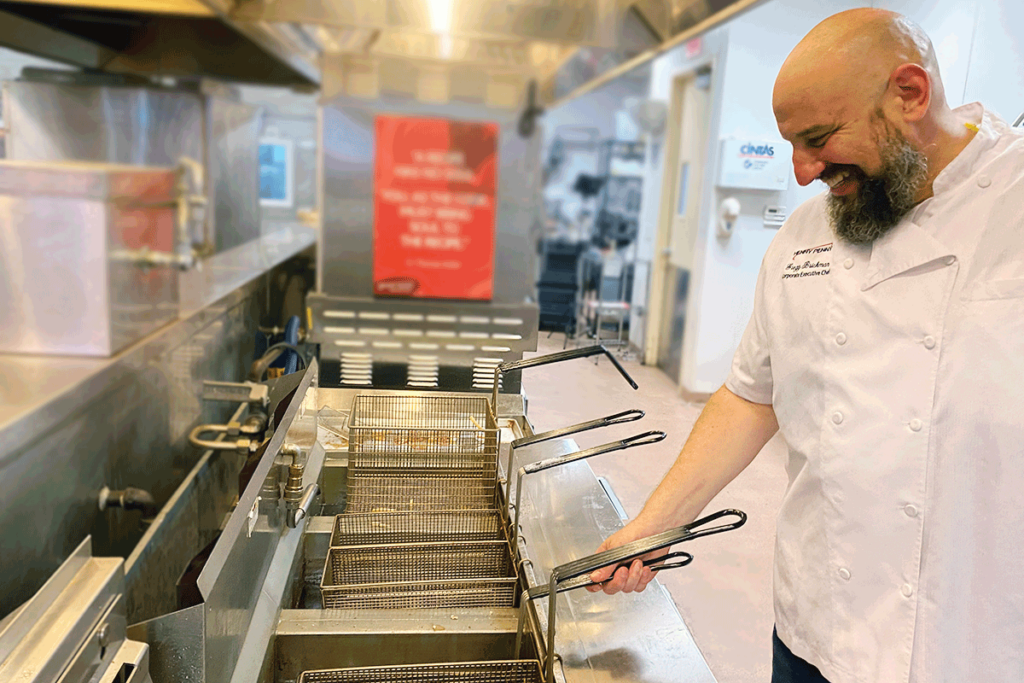 Record high inflation, rising food, labor, and utility costs along with ongoing staffing shortages are leading many restaurant operators to wonder if a recession is looming.
There's no question about it. Food prices are soaring. According to the Bureau of Labor Statistics, the food index shot up by more than 10 percent in May, making it the largest increase in 40 years.
Restaurants are serving up innovation and cost-cutting measures from slimming down menus and adjusting portion sizes to debuting new value deals and modifying product composition, a practice also known as "menu engineering."
Harness Your Kitchen's Workhorse: The Deep Fryer
So, what else can restaurant operators do to reduce costs and grow profits? One surprising answer lies with a piece of equipment: the commercial fryer.
According to a new report on the commercial fryer market in the U.S., fried foods bring in an average profit margin of 75 percent.
In order to maximize margins, having the right fryer is critical considering that some low-oil volume fryers can deliver up to $5,000 in annual oil savings when compared to other fryers.
Besides purchasing the right one, how else can you maximize the profit associated with your commercial fryer?
Maximize Your Fryer's Throughput
Your commercial deep fryer may be your most versatile piece of restaurant equipment. Considering the profit margin associated with fried foods, you'll want to do more with your fryer outside of fries and chicken.
Consider Catering
Shelley Swartztrauber is the owner of Rob's Restaurant & Catering in Brookville, Ohio. In business since 1976, Shelley's customers are loyal and faithfully frequent the restaurant seven days a week.
After closing for a few months due to the pandemic, Swartztrauber made a purchase decision that helped keep the restaurant afloat and expand her catering business.
"We bought a 4-head pressure fryer, manufactured by Henny Penny, which we used to fry up buckets of chicken for our customers who would order online or over the phone and pick up their orders curbside." It's a purchase decision Swartztrauber said was one of her best, and one she's never regretted.
Or, An Online-only Restaurant
Introducing a virtual brand, operating out of your existing kitchen, is another way to expand and capitalize on your fryer's throughput.
HOA Brands, the franchisor of Hooters, knows all about the profit potential associated with opening virtual restaurants. It has three: Hootie's Chicken Tenders, Hootie's Burger Bar, and Hootie's Bait and Tackle.
Marc Butler, Senior Vice President of Strategic Planning, HOA Brands says, "Just think through what you have on your menu and how you can make yourself stand out without creating a lot of complexity for your store."
Last, but not Least…Leasing
Allowing your restaurant's kitchen to be leased out by a reputable home-based food business or food truck operator during off hours is another way to generate a supplemental revenue.
Prioritize Your Fryer's Profit-producing Potential
Increase your restaurant's operating profit by adding more affordable vegetable entrees, appetizers, and side dishes to your menu. They don't have to be boring, just ask Chef Gregg Brickman, Corporate Executive Chef at Henny Penny.
"More and more restaurants are serving up vegetable dishes like buffalo cauliflower, spicy edamame, fried pickles, crispy eggplant fries, and more to their diners who are eating them up, quite literally."
Optimize Your Fryer's Performance
If you want your fryer to take care of you and your business, start with proper maintenance.
A deep fryer breakdown could translate into thousands of dollars in lost revenue. In addition to quarterly and annual preventative maintenance, routine cleaning is a must and that's easier with the right products, equipment and training.
"For example, with the Evolution Elite Fryer, when you need to clean the fryer's vats, the display on the unit is going to step you through the process with simple prompts.
So, if you can't remember all the steps or maybe someone showed you, and now it's your turn to do it, but you can't quite recall the specific order, you don't have to worry because the control prompts will remind you of the order. It's just that easy," said Pete Krause, Director of Training and Digital Assets at Henny Penny.
You may also consider adding an oil-life extender product like Henny Penny's Prime Filter Powder, which is designed to make your filtered oil that much cleaner, translating in to fewer change outs, longer oil life, and more money in your wallet.
While you can't control the economy, you can maximize your fryer's throughput, prioritize your fryer's potential, and optimize your fryer's performance. And that's something that could amount to a lot in the long run.
Ready to explore what a commercial fryer can do for your kitchen? Connect with the Henny Penny Team and get started!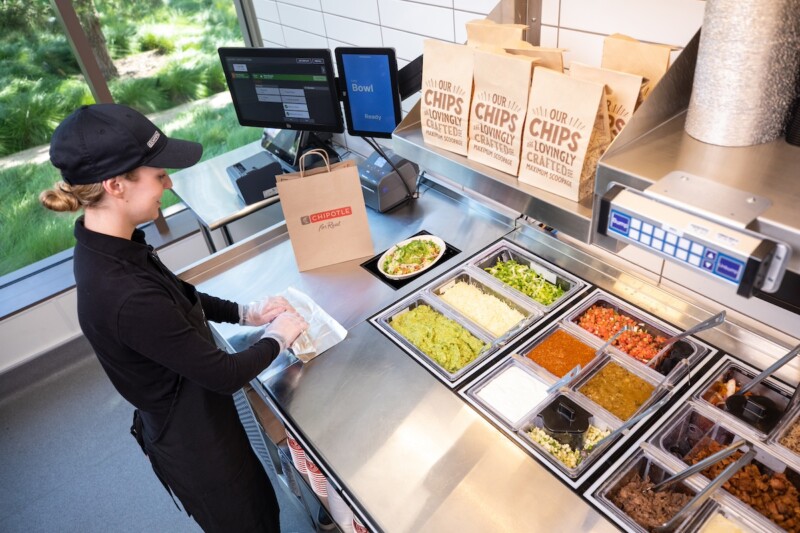 Company News
The latest collaborative robot could improve digital order capacity and accuracy, as well as free up employees, the brand says.