FER EVENT: National Restaurant Association KI Awards Spur Innovation
Conceptualized in 2004, launched in 2005, the National Restaurant Association's Kitchen Innovations Awards program is in its ninth year. In a conversation with Alan Plassche, program consultant since the beginning, we found out that the innovations recognized in the KI Awards process in turn inspire operator innovation.
The idea for French Fry Heaven, Jacksonville, Fla., a fry-and-toppings concept, was born from CEO Scott Nelowet's enchantment with Belgian fry stands he saw throughout Europe. He was able to launch his version stateside in 2010 after seeing the Perfect Fry ventless, automated counter-top frying system at the 2006 KI pavilion. Middleby Corp. has since acquired Perfect Fry and even combined it with another innovation to make a second version, the Perfect Fry Spin Fresh fryer. Nelowet has three units operating with close to 70 in the pipeline.
Part of the new LEED Platinum Liberty Island Gift Pavilion, run by Evelyn Hill Inc., New York (which handles concessions on Liberty and Ellis Islands) is a Vegewatt, a 2010 KI recipient. The system refines waste vegetable oil from the adjacent concession's building to produce biofuel for the pavilion's electric generator, accounting for 8% of the pavilion's energy demand.
Illinois State University, Normal, Ill., is one of more than 50 universities that also collect waste cooking oils from kitchens and cafeterias. They use the 2012 KI-winning Springboard Biodiesel converter to turn the oil into ASTM-grade biodiesel. The university uses the fuel to power campus vehicles and agriculture-department tractors. The Culinary Institute of America, St. Helena, Calif., uses the converted fuel to run its campus van.
The original CIA, Hyde Park, N.Y., uses KI recipients, too, but it in different way. "I was standing by the Enron Turbo Pots display at the International Hotel, Motel & Restaurant Show in New York a year ago, when I overheard two students talking," he says. "They were discussing a class at the CIA in which they were enrolled, and mentioned something about evaluations. I interrupted, introduced myself and asked them to explain." It turns out their professor uses the KI Awards in an exercise in class, asking students to evaluate which of the recipients has the most viable impact on the industry. Their year, they had chosen the Turbo Pots for their thesis paper. "So now KI is part of CIA's curriculum!" Plassche says.
Take a look at the 2013 KI Award Recipients, visit the now centrally located pavilion on the NRA show floor, and let inspiration strike.
The National Restaurant Association 2013 Kitchen Innovations Awards
Aerowerks Inc.: Mesh Belt Conveyor
The cafeteria conveyor is made of a close-knit mesh belt that allows the conveyor to turn without creating gaps that cause jamming and breakage. Now, diners can drop off loose items such as cups, plateware and cutlery, on a 1-in.-by-1-in.-mesh belt without using cafeteria trays. Additional benefits include fewer breakdowns, safe operation and reduced maintenance and downtime. aero-werks.com
Alto-Shaam, Inc.: 4.10cci CT Express
The compact combi oven with an integrated catalytic converter transforms grease-laden vapors into harmless water vapor and CO2, so the unit requires no hood. A small footprint—the oven takes up less than 2 ft. of counter space—means it goes wherever you need to set up shop. With the oven's ExpressTouch feature, you can program up to 250 recipes with 6 automated browning levels. A self-cleaning program and hand-nozzle options are available. alto-shaam.com
Blendtec: Stealth
This sound-dampening commercial blender features an online programming tool that lets you build on 42 preprogrammed blend cycles and create new ones for franchise-wide sharing through a USB port. Hundreds of downloadable blend cycles are available online. Even with an ultra-quiet sound enclosure, the blender still features a powerful 15A, 1,800W, 3.8 hp direct-drive motor. The blender features a 3-yr. warranty and has an in-counter installation option. Captive-touch controls are illuminated. blendtec.com
Duke Mfg.: X-Stream IH2 Wash System
This power-wash sink features programmable cycles to fit the wash cycle to the load. Unit monitors pump activity (there are two pumps) and sanitizer levels, allowing you to track performance and usage and alerting you to service requirements. Unit features a unique wash flow design that keeps wares in the hard-hitting water-impingement zone giving you consistently clean wares quickly and with excellent water and energy efficiency. dukemfg.com
Ecolab Inc., Equipment Care Division: Smart Care Program
Ecolab's Smart Care Program helps you take care of your key equipment. The program goes beyond simple scheduled maintenance, it tracks equipment information and parts, schedules cleaning and servicing and arranges for the right parts in technician service vehicles for same-day emergency fixes. Program reduces down time and maximizes equipment ROI. The program is customized to each operator's critical equipment. Program incorporates pre-scheduled maintenance, same-day repair service and real-time asset-management solutions. ecolab.com
Follett Corporation: 7 Series Ice and Water Dispensers
The dispensers'design features built-in recycling to reclaim and refreeze melted ice, reducing water waste. It also eliminates the need to have a drain nearby. The ice-only or ice-and-water dispensers produce up to 125 lb. of Chewblet ice in a 24-hr. period with a storage capacity of 7 lb. Choose from countertop, undercounter and freestanding models. follettice.com
Franke Coffee Systems Americas: FoamMaster
Franke's superautomatic espresso machine produces hot and cold milk foam in a variety of textures to help you turn out traditional and proprietary coffee-and-milk combinations. It's simple to diversify your high-end coffee menu thanks to the milk-processing system, chocolate dispenser and flavor station with 3 syrup options. With the easy-to-navigate touchscreen, you can tailor the brews to your operation, to the season, or to the occasion. Load images and advertising messages to the touchscreen. The Clean+CleverSystem makes this unit easy to clean, as well. franke.com
Frontline International: M3 Data Management System
Offering intelligent management technology for waste oil systems, the M3 (monitor, measure and manage) system delivers detailed reports/analysis, diagnostic and "tank-full" status alerts and real-time monitoring of your oil usage for increased savings and efficiency. Data can be tracked online anytime, anywhere; you can compare statistics of your fryers' oil use daily, weekly or monthly. Warnings and alerts get sent to you and to Frontline service technicians simultaneously. The optional system works in concert with all of Frontline's waste oil systems. frontlineii.com
Garland Group: Green Heat: Module Line Brazing Pan
It's a griddle. It's a braising pan. It's both! And it's induction. The drop-in induction brazing pan comes in multiple depths and features in-unit drainage so it can be integrated into island-suites. Use it for searing and grilling (two temp zones) without liquids, or braising and stewing with liquids. Induction technology provides instant heat and fast recovery, requiring less than 4 min. to reach maximum temperature at startups. Electronic controls are remote. garland-group.com
Hobart: AdvansysLXeR Undercounter Dishwasher
The high-temperature undercounter warewasher captures and recycles hot water vapor to preheat incoming cold water, significantly reducing steam release when you open the door after cycles and lowering overall energy consumption. Little steam makes it ideal for customer areas including bars. Choose from light-, medium- and heavy-duty cycles; the latter achieves an NSF pot and pan rating. The warewasher can handle up to 30 racks/hr. using only 0.62 gal./water per rack. hobartcorp.com
Jade Range LLC: Even-Broiler
A baffled charbroiler design evenly distributes heat front-to-back for zero cold zones and better output while individually controlled burners and boxes allow you the flexibility to manipulate individual 6-in. sections. The design enhances the temperature delta within heating zones front-to-back, improving productivity. Its independent heating zones allow for faster heat-up times and flexible usage as kitchen demands increase and decrease throughout the day. jaderange.com
KE2: KE2 Evaporator Efficiency
Advanced beyond timed controls, this refrigeration-control technology reduces energy consumption and temperature fluctuation by triggering defrost cycles only when necessary, reducing the cycles as much as 90%. The controller is available on new equipment or can be applied to existing refrigeration equipment. Each controller has its own web page and uses standard Ethernet communication so you can view the system's current performance or remotely manage the refrigeration system using smart phones, iPads, Android tablets or PCs. ke2therm.com
Kolpak: ArcticFox
Clearly, on-demand defrost control for walk-ins is a must-have in walk-ins. Defrost activates only when needed rather than on timers, avoiding unnecessary defrost cycles by as much as 90% to improve energy efficiency and temperature constancy. Full control of the electronic expansion valve gives you optimal control over the heat for maximum efficiency. To ensure the box is operating in a safe mode, the control also has visual and audible alarms for high-temperature, low-temperature and door-ajar situations. kolpak.com
Master-Bilt: Glycol Parallel Rack System
This glycol parallel-rack system uses the most energy-efficient refrigeration system available to chill a glycol loop that is, in turn, used to cool various refrigeration equipment in a foodservice kitchen or retail environment. The system also features a reduced refrigerant charge that is contained within the wall of the parallel rack system; only the chilled glycol is distributed to the kitchen. Less refrigerant and piping mean refrigerant leaks are less likely, allowing fewer greenhouse gasses to escape. master-bilt.com
Meiko: kube CS 70 Sanitizing, Door-Type Dishmachine
The kubeCS 70; a low-temp, chemical sanitizing, door-type dishmachine is Energy Star and NSF rated with a maximum throughput of 40 racks/hr. Uses 1.08 gal. of water in a 90-sec. cycle. Built with a single-piece of 304 stainless, door-construction is the kube's namesake. A durable, wraparound, cube-like door eliminates the multi-piece door guides of other models. The digital control panel and dosing pumps are mounted underneath the machine for time-saving operation, maintenance and chemical agent access. meiko.us
Middleby Marshall: WOW 2 Oven
This conveyor oven allows you to control bake temperatures and conveyor speed as well as adjust airflow to the top and bottom impingement ports independently for faster, consistent baking and menu flexibility. If the "energy eye" does not sense a product in the oven, it automatically reduces energy consumption by nearly 40%. When a product is placed on the belt, the energy eye is activated, and the oven returns to full power in 3 sec. middleby.com
Ovention Inc.: Ovention Matchbox
Breakthrough cooking platform features a self-loading/unloading oven design that slides 2 alternating cook surfaces into the oven chamber. Cooks a wide range of foods using impingement. Unit requires no hood and foods cook one after another at temperatures you can vary by up to 100˚F. Surfaces are driven by two independent touchscreens; up to 1,000 settings are available, each containing up to 3 stages in which cook time, top/bottom heat profiles and temperature can be customized. oventionovens.com
Pentair: Everpure SimpliFlow Water Management System
A wall-mounting manifold keeps water lines organized, accessible and easily identifiable to save time and reduce error when servicing water-using equipment. The flexible manifold can be rotated 90° within its bracket to allow for elbow connections. Manage water by water-quality profiles and application. everpure.com
Strahman Valves, Inc.: Vari-Spray Pre-rinse Nozzle
Strahman's pre-rinse nozzle achieves an infinite choice of spray patterns (broad, focused, gentle, hard) by varying trigger pressure. Meets every cleaning need from easily-rinsed to baked-on. Nozzle comes with a standard flow rate of 1.25 gpm, consuming 12% less water, sewage and energy than the industry-standard 1.42-gpm nozzle. strahmanvalves.com
Technologies Coffea, Inc.: Coffea Vacuum Brewing System
Programmable, whole-bean-to-cup system uses a vacuum-extraction brew process and infusion brew chamber for a calculated steep time and fast, precise extraction. Produces a full-flavor coffee consistently to preference. No need to measure or change the filter paper, and you won't waste coffee because you brew on demand. coffea-usa.com
The Vollrath Company: Mirage Induction Soup Rethermalizer
Countertop rethermalizer uses induction heating instead of water to quickly rethermalize and maintain optimal temps for soups, chilis, mac-and-cheese and more. The 3-thermistor temperature-sensing function monitors the temperature of the inset pot; even tells you when to stir. The rethermalizer mode heats to the NSF-recommended 165˚F, then switches to the hot holding temp you set. vollrathco.com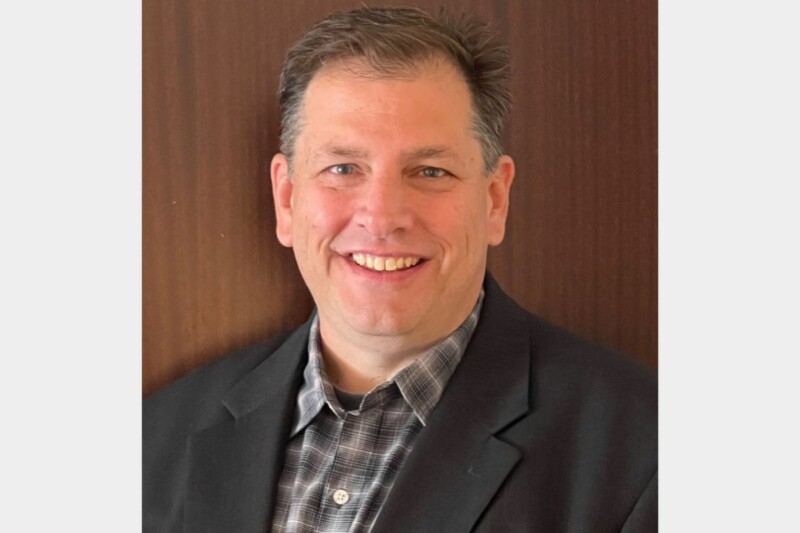 Appointments
Restaurant professional boasts extensive experience in the burger and pizza spaces.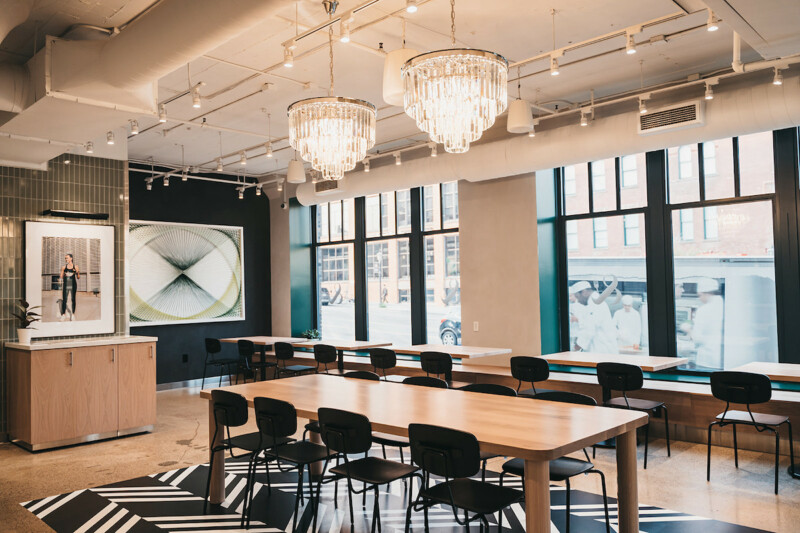 Company News
The new opening heralds the Minnesota-based company's entrance into its tenth state.