The first Babalu Tacos & Tapas opened in December 2010 in a former grade-school building in the artsy, eclectic Fondren neighborhood of Jackson, Miss. Built with a budget of $750,000, the 4,000-sq.-ft., 160-seat restaurant draws crowds with its Latin-American-inspired small-plate dishes—most of which are priced around $10. Culinary excitement comes from Babalu's dynamic bar, a wide-open kitchen with a busy island cooking suite as well as mouthwatering guacamole prepared tableside. Babalu's namesake—Desi Arnez's nightclub in the 1950s "I Love Lucy" TV show—is highlighted via looped video clips projected onto a whitewashed wall.
With the Jackson unit on track to generate more than $3.5 million in its fourth year, parent company Eat Here Brands, based in Jackson and Atlanta, has shifted into growth mode. The second Babalu opened in Memphis, Tenn., in late May. A third unit, slated to open later this summer in Birmingham, Ala., will serve as the prototype for future locations. Each new restaurant improves on the one before.
"We think we can build future Babalu restaurants, including tenant improvement money, for $1 million or less, and that each restaurant will produce a minimum of $3 million in sales," says Eat Here Brands Chairman Mike Stack. "Those are pretty good numbers."
Open Sesame
If the restaurant track record of Babalu's four partners is any measure—between them they tally 170 years of foodservice experience—success is all but guaranteed.
The concept founders include two well-known Mississippi restaurateurs, Bill Latham and Al Roberts (Sundancer Restaurant, Amerigo, Char Restaurant), and multi-concept restaurant pros Stack (McAlister's Deli, Quaker Steak & Lube) and Ned Lidvall (On The Border, Rock Bottom Restaurants). The culinary vision comes from Babalu Executive Chef David Ferris. Co-founder Roberts refined the kitchen layout of Babalu Nos. 2 and 3. Jackson-based Wier+Boerner, led by Jamie Wier and Michael Boerner, provided architectural plans, with independents Mary Sanders Ferriss, New Orleans, and Melvin Fain, Dallas, handling interior design and Jonathan Shull, Jackson, designing the graphics.
From the very beginning, the team knew the Babalu engine would lie in the open kitchen with its island cooking suite and mesmerizing buzz of nonstop cooking activity.
"All four partners are seasoned restaurant veterans," Roberts says. "We've seen a lot of kitchen designs. Most all have been straight lines. But the island, from a cook-communication standpoint, ticket coordination, the production capability—works for Babalu. Everybody is eye-to-eye, elbow-to-elbow with each other. The expo guy can see the whole cooking process from one spot."
"We believe today's guests want to see where their food comes from, and we want guests to have some idea of the effort we go through on their behalf," adds Lidvall, who also is president of Eat Here. "It's risky in a sense, because the chefs are constantly on stage."
With average volumes of 4,000 meals per week, and the priciest menu items topping out at $12.95 (for Grilled Lamb Sliders and Flash-Fried Gulf Lump Crab Cakes), "that's a lot of small portions of proteins and small dishes being assembled very quickly," Roberts continues. "The guys on the saute, broiler and taco stations have to move really quickly to generate the volumes we're serving."
One For R&D, Two To Fine-Tune, Three For Prototype
The soon-to-be three Babalu restaurants each have served a key function in the brand's evolution.
"Jackson serves as our R&D testing ground, Memphis is where we fine-tune and improve on the kitchen design and Birmingham will be our prototype," Stack says.
All of the three units, starting with Jackson, feature the signature open kitchen with island suite. Cooking activity is allocated the same way the menu is organized, i.e., one side of the suite is for taco prep and holds fresh ingredients and a steam table while the other side is for tapas prep and includes a broiler, grill and fryer.
An array of the latest culinary equipment allows a range of functions: smoking, baking/roasting, grilling, sous vide, frying, braising and sauteing, to name a few. Surrounding the island suite are the salad/torta/dessert station, a guacamole prep area and a tortilla station.
As the company's R&D center, Babalu's Jackson kitchen has undergone some major tweaking as the restaurant has grown in popularity.
One of the first kitchen adjustments occurred when Chef Ferris added Baba Burgers—an Angus beef patty topped with roasted tomato, cheddar cheese, avocado, bacon and chipotle aioli—to the appetizer-heavy menu. "We created a beast," Ferris says. "They became the No. 1 burger in the Jackson area for two years running. We totally ran out of griddle space."
The team had to reconfigure the entire side of the tapas line to add a second flattop dedicated to Baba Burgers. "We took apart the island and moved the plating/staging area to the other side of the kitchen," Ferris says. To find space under the hood for the new griddle, the smoker was put on wheels to be moved in and out of the hood area as needed—a change that added to kitchen crowding.
Insufficient fryer and storage space became another challenge as the restaurant's fame grew. "We ended up swapping out the original two-well gas fryer for a three-well electric fryer," Ferris recalls. "We needed the extra capacity, plus the electric unit adds less heat to the kitchen than the gas unit." And to accommodate additional cold and dry storage, the partners were able to expand into two former school rooms adjacent to the kitchen.
Hello, Memphis
The second Babalu, opened in Memphis in May on the 5,500-sq.-ft. site of a former restaurant, features a kitchen layout that refines and amplifies Babalu Jackson.
The designers' top goal for the prototype was to create a kitchen built with modular elements (such as a cookline module, a warewashing module, etc.) that can be replicated and slotted into almost any future floorplan. Additional goals included using energy-efficient equipment—the company favors electric over gas—and employing newer technologies, such as fast-cook microwave/convection ovens, combis, induction and sous vide.
But throughout the design process, the open kitchen remained a Babalu linchpin. "Guests can see for themselves the effort we're going to on their behalf," Roberts says, gesturing toward the 42-in.-high walls delineating the "back-of-house." "Our open kitchen is part of Babalu's 'culinary DNA.'"
The attention to detail was intense as the team worked to maximize efficiency and minimize wasted space or steps. "I probably have 21 versions of the island suite alone on my computer," says Otto Abad, lead kitchen designer and project manager for Babalu's Memphis, Birmingham and two future locations. "Al, Cody, David and I would add an overshelf here, expand or shrink a drawer's width, add in a new piece of equipment."
Station adjacencies were improved so items would be completed in one spot. "Instead of having grilled burger patties going to salads to be dressed, that will all be taken care of on the taco line," Ferris says of the new layout. Cold drawers at all of the cooking stations ensure that once meal service starts, cooks have everything they need. The drawers are more compact and easier to access than undercounter refrigerators with doors, Ferris adds.
The team worked with mainly Manitowoc brands for island-suite equipment components. "We found it easier to work with one company, and we felt we could get better pricing that way," Roberts says.
One equipment upgrade comes in the form of a stepped range. "During service, it can be hard to cook on the six-burner range when it's full of pots—sometimes your arm has to go over hot spots to reach the back pots," says Chef Ferris. "In this design, we invested in a range with the back burners raised. We'll test it in Memphis to see how it works."
The tortilla station, where Babalu's signature blue-corn tortillas are rolled and pressed by hand, then cooked on a countertop griddle, continues to hold prime kitchen real estate. "It's a focal point," Abad says.
The guacamole station, which Stack describes as "10 lb. in a 5-lb. bag," maximizes its compact footprint by going vertical. "We created supply areas above and below the table to make room for avocados, molcajetes, salsa cups, chips, trays—everything you need for guacamole," Roberts says. "We got down to a ¼-in. extra spacing between filled shelves, specified to match the exact height of the trays holding stainless salsa cups. If they switch salsa cups, we'll be in trouble!"
"Babalu does probably 1,000 tableside guacamole orders a week; guacamole accounts for 10% of our sales," Stack adds. "Every time we open a restaurant, we'll replicate this station."
Even the Babalu bar was modularized. "For the bar, we repeated the work stations so that no matter what station the bartender runs to, when she reaches for a juice, she'll know where it is," Latham adds. The bars at Babalu's Jackson and Memphis locations, responsible for generating about 35% of total sales, are each equipped with three identical workstations.
Birmingham Upgrades
Babalu Birmingham's design further refines the Memphis model. Thanks to the modular station approach taken at the Memphis location, the third Babalu kitchen layout was completed in a matter of days rather than months.
"Birmingham was a breeze to lay out," Roberts says. "Memphis is where all of the design work took place—the cooking island, the bar, the prep area… For Birmingham, we just moved blocks, and it took about two days. Memphis took four intense months."
That's not to say that Babalu uses the cookie-cutter approach to restaurant design. "We don't believe Babalu should be a prototype box that's all the same from city to city," Latham says. "That's not our brand. We prefer second-generation real estate, ideally in a gentrified, urban setting. If we can fit in our workable dishroom module and our cookline module, we know the site will be efficient."
Upgrades to the Birmingham Babalu include a new hood design, a few equipment upgrades, a better traffic plan for staff and vertical storage.
An innovative ventilation system will keep Babalu Birmingham cooks cooler by using two supply plenums rather than the usual one. With the AC PSP from CaptiveAire, the main makeup-air supply plenum will bring in outdoor air to replace effluent pulled out by the variable-speed hood. This main plenum is located along the hood box perimeter. The second supply plenum, running along the makeup-air plenum's outside perimeter, connects to the HVAC system and distributes conditioned air to the cooks below.
"We didn't even have to ask for any additional tonnage from the HVAC side," Abad adds. "It was a matter of tapping into the HVAC duct nearest the hood."
Another benefit to worker comfort and safety will be added to the fryer system, where automatic pumps in the fryers move used oil through insulated ceiling pipes out to a tank on the dock. A low-amp heater on the dock tank keeps oil from congealing; a truck comes once a month to pick up used oil. "Employees will never need to move hot oil," Chef Ferris says of the messy, dangerous job.
The Babalu Look
The Babalu look is "reclaimed bordering on industrial," says Mary Sanders Ferriss, one of the designers responsible for the Jackson location's interior design and the Babalu overall look. It includes an artfully chipped "Baba blue" accent wall, local music performance posters covering the space above the bar, brushed metal aluminum chairs, reclaimed wood tables sporting purse hooks underneath and a beat-up but still functional Coca-Cola ice box repurposed to hold bottles of filtered water.
Babalu's comfortable 50-seat patio plays a key role in attracting guests. Custom-made retractable sides and roof, paired with patio heaters and air conditioning, allow the patio to be used nearly year-round at both the Jackson and Memphis restaurants.
"The roof at our Jackson restaurant is powered by a German motor, and the sides go up and down using an Italian motor," Latham says. "This al fresco dining setup cost us a lot, but it's been worth it. People like the open air. If the sun gets too hot, we can drop the roof. If it's windy out, we can pull down the sides. We've had an incredible guest response from this space."
A Look Ahead
At publication time, Babalu Birmingham is just about to open. Eat Here's fourth Babalu will open in Charlotte, N.C., later this year, followed in 2015 by locations in Nashville, Tenn.; Decatur, Ga.; and at least two additional restaurants in the Southeast.
SPECS
CONCEPT: Tacos, tapas and cocktails restaurant
PARENT COMPANY: Eat Here Brands LLC, Jackson, Miss., and Atlanta
FOUNDED: 2010
NO. OF UNITS: 2 open plus 2 more to open in 2014 in Birmingham, Ala., and Charlotte, N.C.
SIZE: 4,000 sq. ft. (Birmingham, Ala., prototype)
SEATS: 190, including patio
CHECK AVERAGE: $18-$20
ESTIMATED REVENUE: $3.5 million annually per unit
KITCHEN EQUIPMENT PACKAGE: $295,000
KITCHEN DESIGNERS: Otto Abad and Cody Allen, Associated Food Equipment & Supplies, Jackson, Miss.
ARCHITECT: Wier+Boerner, Jackson, Miss.
INTERIOR DESIGNER: Mary Sanders Ferriss, New Orleans; Melvin Fain, Dallas
GRAPHICS: Jonathan Shull, Jackson, Miss.
WEB: babalu.com and eathere.com"""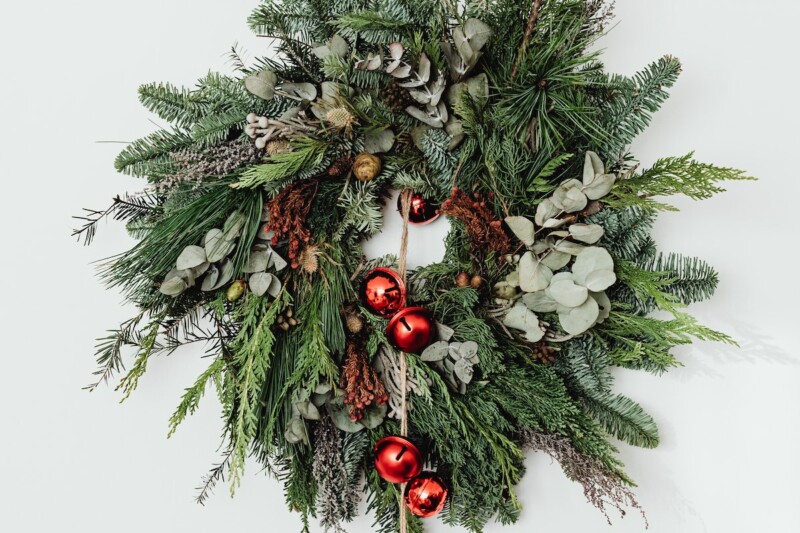 Uncategorized
Very best wishes for a safe and happy holiday season and a prosperous year ahead.