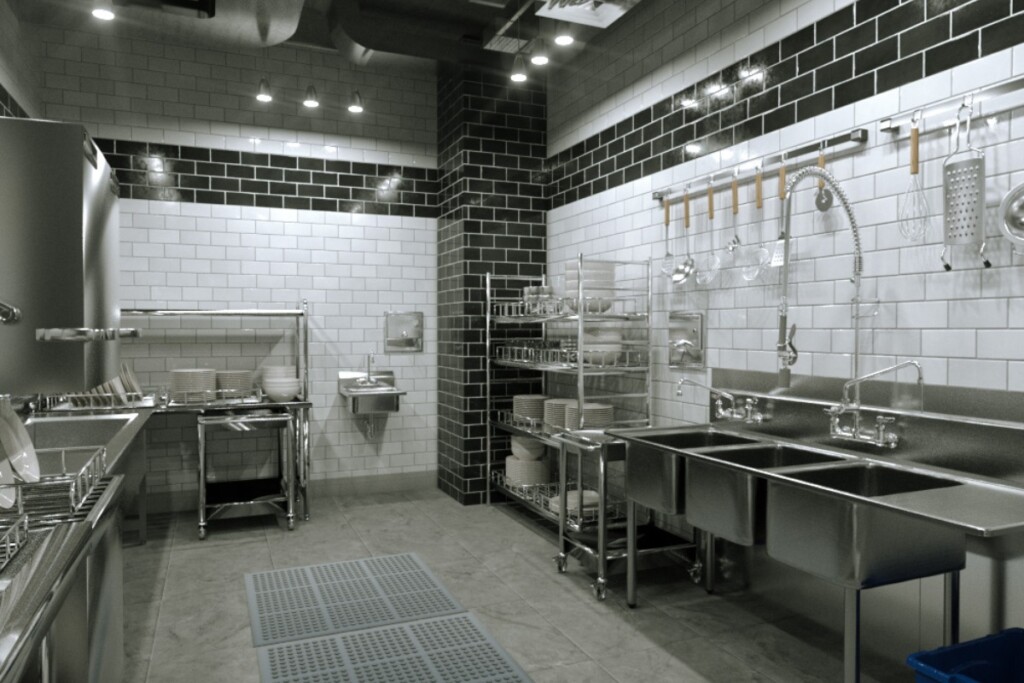 When it comes to specifying core components of a kitchen, like the plumbing, it's easy to quickly look to the tried-and-true specs that have served you and your clients for years. And while the old reliable is reliable for a reason, it may not capture some more modern options that might serve your clients better.
Take time to revisit your kitchen basics specs to ensure you're providing the best performance for every common use. T&S Brass, the leader in foodservice plumbing, recommends these updates:
Three-compartment sinks
For these kitchen staples, focus on flexibility and durability to support all the washing, rinsing, sanitizing and thawing that goes on in them.
Specify a swivel for the pre-rinse unit to reduce stress on the hose. Add an accessory tee to correctly introduce water to the cleaning or sanitizing chemical system — and prevent the voided warranty that happens when someone cuts into the pre-rinse unit riser to add a connection.
Step things up a notch with UltraRinse, a new nozzle attachment from T&S that makes washing produce and thawing product more efficient. With angled fan spray tips, UltraRinse is gentle on produce and more effective at thawing — all while saving more water than just using the faucet for these everyday tasks.
Dish sinks
These rinsing sinks are focused more on a single job and thus do not require as many accessories. But you can improve their performance by including a wall bracket to secure the heavily-used unit and a pre-rinse swivel to improve ergonomics and extend hose life. Select T&S Cerama cartridges with a lifetime warranty for uninterrupted performance.
Hand sinks
Observational research has shown that convenient and easy access to handwashing facilities tends to increase the incidences of handwashing. Ensure not only that every kitchen has adequate hand sinks that are positioned within easy reach of workers but also that they're easy to use.
Consider switching your spec from a standard manual faucet to an electronic sensor faucet. Easier to use than traditional faucets, hands-free sensor faucets also improve hygiene by eliminating the possibility of cross-contamination from dirty faucet handles.
Available flow rates can vary widely. Select outlet options that support a balance of performance and water conservation.
Kitchen washdown
Mops and buckets and garden hoses don't really belong in a modern-day kitchen. They pose safety hazards and aren't as effective at cleaning as more advanced options, like hose reels.Mounted out of the way and yet easily accessible when needed, these powerful cleaners are ideal for washdown of walls, floors and equipment.
Select hose reel systems to be sure you're getting everything that's needed for code-compliant installation right from the start, including flexible hose connections, vacuum breakers, wall brackets and more.
If aesthetics is a concern, you may want to specify a hose reel cabinet to ensure a clean, neat appearance regardless of installation roadblocks or improvisations.
Appliance connections
Gas appliance connectors are sometimes a forgotten specification, but it's important to ensure kitchens have the appropriate equipment to protect safety and support reliable operation.
Choose gas hoses that are durably constructed and designed to withstand the rigors of a commercial kitchen, like Safe-T-Link from T&S Brass.
Learn more and get sample specs in this convenient guide to the top spec updates for foodservice consultants.
T&S Brass and Bronze Works, Inc. has been a leader in providing innovative equipment solutions to the foodservice and plumbing industries for 75 years — since 1947 — when it developed the first pre-rinse unit. With a modern focus on innovation, reliability and sustainability, T&S Brass continues to be the go-to choice for durable plumbing solutions that help facilities operate efficiently, reduce expenses and function without fail. Learn more about T&S and our products at www.tsbrass.com.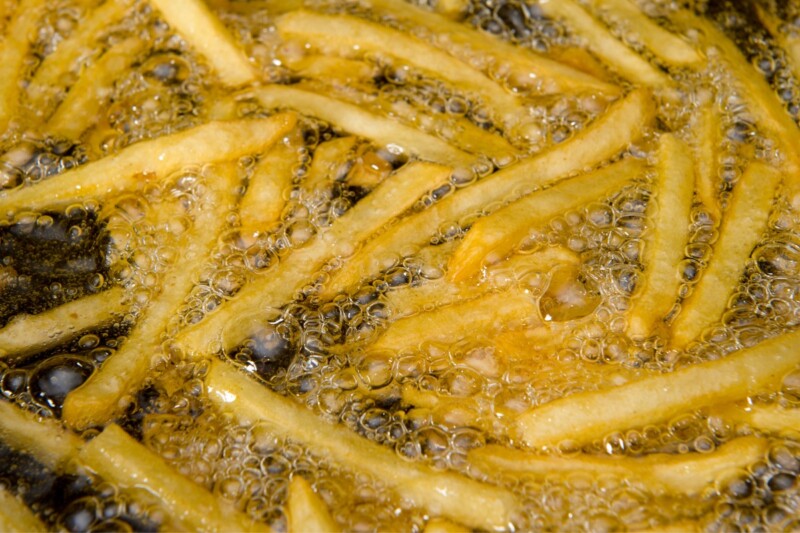 Equipment
Frying oil is a precious commodity in any commercial kitchen, especially in the world of deep-frying. To keep your cooking oil in optimal condition and ensure delicious taste and texture…