IHMRS Rebrands As HX In 2015
It's an exciting time for the 100-year-old Int'l. Hotel, Motel + Restaurant Show as it transitions to a completely new format, changing its name to HX: The Hotel Experience – Rooms to Restaurants. The show is to be held Nov. 8-10 at the Jacob K. Javits Convention Center in New York.
The conference's Chairman of the Board Anthony Mangano, President of Syramada Hotel Corp., Syracuse, N.Y., is excited about the "enormous change at our 100-year juncture," calling it an entirely new show.
The multimillion-dollar transformation is more than just a change of name with minor tweaks; the show's goal is to help attendees deliver a special brand of hospitality in their businesses in which guests' needs aren't just met, but anticipated. Every component of the hospitality experience for hotels, motels and restaurants will be represented in five new show divisions: Food & Beverage, Guest Services, Technology, Kitchen Design and Rooms Division.
The event, with more than 500 exhibitors and 15,000+ attendees, is one of North America's largest for hotel and foodservice operators and suppliers. According to show reports, some $53.8 billion in foodservice sales happens in HX's backyard—the Tri-State area of New York, New Jersey and Connecticut, which is home to 68,000 independent restaurants.
What's New?
This year's convention offers new presentation theaters, including HX: Onstage Restaurant and HX: Onstage Hotel, where industry experts demonstrate cutting-edge food trends, cooking techniques and equipment breakthroughs as well as technology developments. HX: Studio is a lounge area designed to encourage relaxed conversation and networking while HX: Tech showcases hot new technology products, solutions and ideas. In the spirit of hospitality, the show also offers a concierge service called HX: Connect that links buyers and sellers.
The goal of reimagining, renovating and rebranding the entire experience, Mangano says, is to give attendees more reasons to be at the show longer. Information for attendees and exhibitors is available at thehotelexperience.us. The show is colocated with the sixth annual Boutique Design New York, Nov. 8-9, which is tailored for hospitality design professionals and features furniture, lighting, wall coverings, fabrics, seating accessories, artwork, carpeting and flooring materials as well as bath and spa products for the trade. Together, the two events have about 900 exhibitors and expect to draw approximately 18,000 industry professionals.
Session And Show Highlights
On Sunday, Nov. 8, from 1-2 p.m., Foodservice Equipment Reports Editor-in-Chief Beth Lorenzini hosts "Foodservice Design & Concept Differentiators" with three professional members of FCSI: Steve Carlson, Principal, Robert Rippe & Associates, Minneapolis; Matthew Reis, President, Tallinger Associates, Buffalo, N.Y.; and Desmond Hague, Partner, William Caruso & Associates, Denver, and President and Founder, Aegis Enterprises, Silverthorne, Colo. Their recent projects, including new foodservices at the Javits Convention Center, were featured in the society's FCSI Project Showcase magazine. They'll share how their designs capture today's trends and provide their best tips for overcoming design challenges.
FER Publisher Robin Ashton presents an overview of foodservice market and equipment trends and forecasts the business climate for the coming year in his presentation "Foodservice Equipment Trends and Business Forecast" on Monday, Nov. 9, from 10:15-10:45 a.m.
HX: Onstage Restaurant on Monday, Nov. 9, from 3:45-4:45 p.m. presents "Foodservice IQ," a Jeopardy!-style game show where teams of operators, consultants and dealers will compete to see who knows the most about the foodservice and hospitality industry. The winning team gets $500 to donate to the charity of its choice.
Foodservice Pioneering Concept
A highlight of HX is the third annual Foodservice Pioneering Concept Competition during which the winning concept is built on the show floor in booth 3201 as a life-sized working model. It will host food and equipment demos throughout the conference; check the show website at thehotelexperience.us for times and details. FER is proud to be the official media partner for the event.
This year, Bienvenu, a creative wine-and-tapas bar concept, took top honors. Developed by Robert Simmons, AIA, LEED AP, Principal, Bruner/Cott, Cambridge, Mass., and Ed Arons, FCSI, Senior Associate, Colburn & Guyette, Rockland, Mass., Bienvenu cleverly unfolds from what looks like a 7-sq.-ft. reception table into a European-style standing bar with three fold-down stool seats, room for eight to 12 guests to gather around three sides and a throughput capacity of 30-80 with one or two servers. The concept relies on a roll-in, undercounter refrigerator stored nearby and offers gourmet small plates prepared and packaged back-of-house, with some finished at the counter. The design is ideally suited for a hotel lobby or corridor with seating. In addition to the roll-in refrigerator, to be stored during off hours, built-in equipment includes a hand sink, refrigerated display case, wine dispenser and fast-cook oven.
CafeBellas took second place with new design elements that differentiated the concept from last year's entry. (CafeBellas was the 2014 third-place winner.) Designed by Steven Cote, CEO, and Jasna Ostojich, President, CafeBellas, Winnetaka, Ill., the glossy white, modular, pop-up café relies on sous vide to deliver ready-to-eat gourmet foods and beverages to sites with limited access to water and no ventilation or gas connections. Lobbies, outdoor patios and courtyards, concourses, ski and beach resorts and any high-traffic locales are suitable sites.
Andrey Teleguz, Principal, and Amy Lizee, Project Manager and Designer, SCOPOS Hospitality Group, Ephrata, Pa., won third place with SCOPOS Café, created to provide high-quality, cooked-to-order menu options using only electricity. A beverages wing serves bottled beverages along with pre-made salads, sandwiches and baked goods. In the center is a new-to-market, self-ventilating induction station that accommodates any combination of induction griddle, induction hobs or induction woks. The station has a built-in fire-suppression system. A hot wing is designed to finish and hold cooked dishes.
Hear the perspective from the top three winners of the HX 2015 Foodservice Pioneering Concept as they discuss their approach to design and concept development in terms of sustainability, location, menu and more in a panel session on Tuesday, Nov. 10, from 10:15-11 a.m. This session is sponsored by FCSI.
This year's panel of judges included Michael Atanasio, Overlook Hospital, Summit, N.J.; James Dale, Grand Hyatt New York, New York; Maura Doran, New York Methodist Hospital, Brooklyn, N.Y.; Bill O'Keefe, DineEquity (Applebee's/IHOP), Glendale, Calif.; Clay Meissner, University of Montana Dining, Missoula, Mont.; Tom Prykanowski, Choice Hotels Int'l., Rockville, Md.; Chef Michael Roddey, Gastronomic Services & Consulting; and Kirk Rodriguez, Texas Tech University, Lubbock, Texas.
HX: The Hotel Experience
Nov. 8-10, 2015
Jacob K. Javits Convention Center, New York
Show Times:
Sunday, Nov. 8 10 a.m.-5 p.m.
Monday, Nov. 9 10 a.m.-5 p.m.
Tuesday, Nov. 10 10 a.m.-4 p.m.
Company HX Booth Number
Alto-Shaam Inc. 2911
American Panel Corp. 2901
Component Hardware Group/CHG 3101
Heritage Parts 3010
Hestan Commercial Corp. 3101
Perlick Corp. 3201
Salvajor Co. 2905
Thunderbird 3101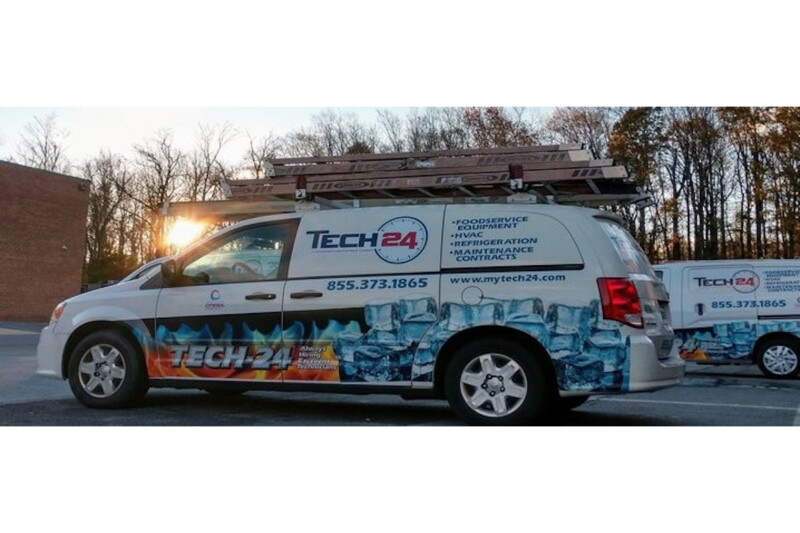 Mergers and Acquisitions
The deals expand Tech-24's geographic reach and market share. The maintenance and service provider also seated a new CEO and CFO.