Bienvenu Wows The Crowd At HX: The Hotel Experience
Bienvenu was a show-stopper at HX: The Hotel Experience Show, held Nov. 8-10 at the Jacob K. Javits Convention Center, New York. The wine-and-tapas venue, which quietly unfolds from what appears to be an elegant, 7-ft.-sq. lobby table, is highly creative in its space planning and menu offerings, according to the competition judges. They predict the modularity of the concept will be very appealing to foodservice operators. HX Show attendees' reaction to the working model on the exhibit floor supports the sentiment.
According to the designers, Robert Simmons, Principal, Bruner/Cott & Associates Architects and Planners, Cambridge, Mass., and Edward Arons, FCSI, Senior Associate, Colburn & Guyette, Rockland, Mass., Bienvenu offers a foodservice concept that's often lacking in hotels, casinos and other higher-end locations: An attractive venue with real functionality. It does not require complete setup and breakdown each day and it doesn't seem temporary, jerry-rigged or lacking in proper sanitation. When open, the wine-and-tapas bar takes up about 400 sq.-ft., runs on electricity and requires no ventilation. It can be plumbed or carry its own water supply.
Inspired—according to Simmons—by the clever foldaway designs of Japanese micro apartments, Bienvenu's counters completely tuck away into a functional reception or foyer table. Equipment includes a wine bottle dispensing unit, a kegged-wine cooler with taps, a fast-cook oven, refrigerated display case and hand sink. The only piece of equipment to roll in and out from the back of the house during service is an undercounter refrigerator.
By being located in an underused area of a lobby, or a generous corridor where soft seating already is provided, the concept could generate revenue during off-peak hours to avoid opening a much larger restaurant, or during peak hours to provide quick meals.
To fabricate a working model of Bienvenu, Arons approached PJ Gavin, President and COO of Medford, N.J.-based RPI Industries, last August. "Ed [Arons] was familiar with our fabrication capabilities from work we'd recently done at New York's Plaza Hotel and Mario Battali's Eataly concept," Gavin says. Arming RPI with some conceptual sketches and elevations, Arons also gave Gavin the color boards showing all of the materials. Marsha Diamond, Foodservice Pioneering Concept Program Director, worked with the designers and RPI to procure the equipment, power, food, dinnerware and the EcoWalls live-plant wall.
Bienvenu features two rectangular sections that roll out from under the square. One section is fitted with the self-serve wine dispensing system. In the show model, an eight-bottle unit from Enomatic raised and lowered into its counter section using a quiet, motorized lift assembly. "It was a very tight fit," Gavin says. His team created the counter cutout and installed the motor, which Diamond had specially procured. "The assembly had to mount securely to support the dispenser while the lift operated correctly. But it couldn't interfere with the electrical, drain or nitrogen lines of the dispensing unit," Gavin explains. This rollout section also houses the compact Alto-Shaam fast-cook oven.
The second rollout counter forms a center console and sports an under-mount hand sink and a Perlick dual-temp keg cooler with taps. On the front of this section, the RPI team installed a self-contained "ice rock" refrigerated food display comprised of a stone material that frosts up to hold cold foods inside a hinged glass case.
Diamond, who coordinated and oversaw the entire FPC program, including all marketing, promotion and publicity, judging, model fabrication and show events, marveled at the ingenuity of how the equipment fit the counters and the counters fit into the lobby table of Bienvenu. "The designers and sponsors received a huge response to this concept from show attendees," she says.
In the 2015 FPC program, CafeBellas took second place with new design elements that differentiated the concept from last year's entry. (CafeBellas was the 2014 third-place winner.) Designed by Steven Cote, CEO, and Jasna Ostojich, President, CafeBellas, Winnetaka, Ill., the glossy white, modular, pop-up café relies on sous vide to deliver ready-to-eat gourmet foods and beverages to sites with limited access to water and no ventilation or gas connections. The judges said it has a great look with a very modern feel and that the sous-vide-based cooking approach is a great application of the technique.
Andrey Teleguz, Principal, and Amy Lizee, Project Manager and Designer, SCOPOS Hospitality Group, Ephrata, Pa., won third place with SCOPOS Café, created to provide high-quality, cooked-to-order menu options using only electricity. A beverages wing serves bottled beverages along with pre-made salads, sandwiches and baked goods. In the center is a new-to-market, self-ventilating induction station that accommodates any combination of induction griddle, induction hobs or induction woks. The station has a built-in fire-suppression system. A hot wing is designed to finish and hold cooked dishes.
The HX Show wishes to thank all of the judges for their time and commitment. They are: Michael Atanasio, Overlook Hospital; James Dale, Grand Hyatt New York; Maura Doran, New York Methodist Hospital; Bill O'Keefe, DineEquity (Applebee's/IHOP); Clay Meissner, University of Montana Dining; Tom Prykanowski, Choice Hotels Int'l.; Chef Michael Roddey, Gastronomic Services & Consulting; Kirk Rodriguez, Texas Tech University.
Foodservice Pioneering Concept Sponsors
Featured Sponsors
RPI Industries
rpiindustries.com
Alto-Shaam
alto-shaam.com
EcoWalls
greenecowalls.com
Enomatic Wine Serving Systems
enomatic.com
Product Sponsors
Castelvecchio
castelvecchio.com
Enostore
enostore.ca
Firriato
firriato.it
FOH: Front Of The House
frontofthehouse.com
NicheItaly
nicheitaly.com
Perlick
perlick.com
Vegware
vegware.com
Media Partner
Foodservice Equipment Reports
fermag.com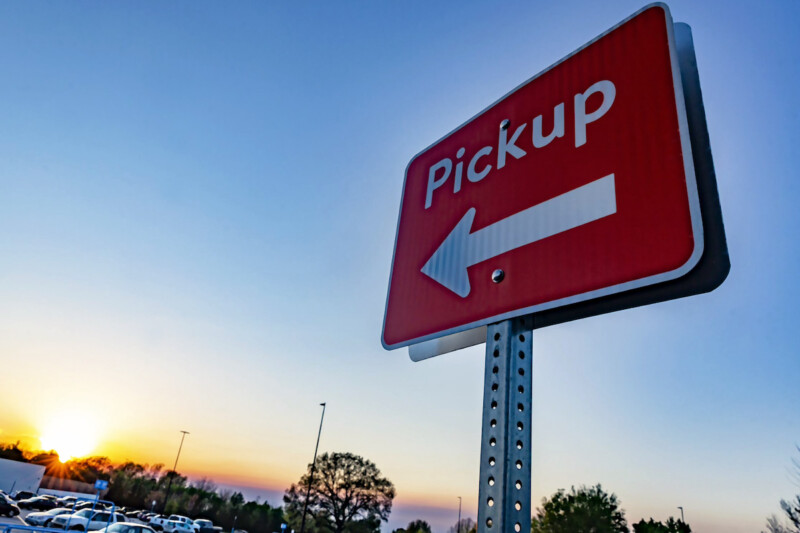 Company News
With the rise of curbside pickup at big-box retailers and restaurants alike, two giants in the respective industries are partially parting ways.