There's a lot going on in the foodservice industry these days, and the best way to learn about the latest trends and advancements is to get out and experience it. Advances in technology, a renewed focus on fresh, scratch-made foods, and an emphasis on reducing waste and recycling are just a few of the trends you will see on the agendas of upcoming conferences from the major noncommercial foodservice associations. Not to mention the opportunity for networking and sharing best practices with others that the activities and events surrounding each conference bring.
We've put together a summary of the events taking place over the coming months at the national conferences of six noncommercial foodservice associations. This overview can help you start planning early to take full advantage of the upcoming opportunities. Visit the associations' websites for more details and registration information.
ACFSA
Association of Correctional Food Service Affiliates Annual Int'l. Conference and Vendor Showcase
Mall of America, Bloomington, Minn.
Aug. 28-31, 2016
acfsa.org
"Navigate Your Way Through a World of Opportunity" is a fitting theme for this year's ACFSA conference, where attendees will have the opportunity to navigate their way through noteworthy education sessions as well as a vendor showcase tailored specifically toward correctional foodservice. This marks the first year the ACFSA conference will take place over four days rather than five, but attendees can expect the same amount of leading-edge content. The change was made to help promote attendance by reducing travel costs and accommodating members' busy schedules.
Educational sessions—designed based on feedback from the 2015 conference—promise to be full of information and great discussion. Equipment-minded professionals should note the presentation, led by Terry Pellegrino, Corrections Specialist with Rippe Associates, and Phil Atkinson, Food Service/Laundry Programs Manager with the Hennepin County Sheriff's Office, addressing the issues faced when designing a new facility, remodeling a current one or even just adding new equipment. Plus, plan to attend a session on walking through the process of adapting facilities to new meal-delivery systems other than the typical serving counter line.
This year's conference also includes a new opportunity for networking with a group dinner and karaoke competition after the traditional vendor reception, an event that promises to enhance the interactions that take place at the vendor expo.
AHF
Association for Healthcare Foodservice Annual Conference
June 7-10, 2016
Hyatt Regency Dallas, Dallas
healthcarefoodservice.org
This year's AHF conference was produced in partnership with a new management company, Association Management Group. Together, the two groups will facilitate changes in the way AHF uses technology and drives membership. This change already is evident through marketing the conference, with a theme of "Innovation, Opportunity and Education," which includes the hashtag #AHFCycleOfSuccess. "We hope our members leave the conference with a greater understanding of how innovation, opportunity and execution work together to ensure both operator and business partner success," says Kent Hamaker, AHF's Director of Education, Communications and Benchmarking.
The conference provides invaluable learning opportunities with three keynote speakers, six general sessions and 12 one-hour concurrent sessions. Highlights of the concurrent sessions include "Living Self-Op in a Contractor World," "Healthcare Consolidation and its Impact on Business Partners," "Innovation in Retail Concepts" and "Trimming the Fat: Consultants, Cost Savings and Keys to Success." The exhibit floor provides another great place to learn from others and network with industry professionals. The conference will hold its popular culinary competition, which this year takes place offsite at Trinity Groves, an innovative development in historic West Dallas.
ANFP
Association of Nutrition & Foodservice Professionals Annual Conference & Expo
June 10-13, 2016
JW Marriott Hotel, Indianapolis
anfponline.org
It seems appropriate that for a conference with the theme "Driving Innovation in Foodservice Management," the keynote speaker is a key driver of innovation. Jeanne Malnati, LCSW, will share her experience as part of her family's successful Lou Malnati's Pizzeria, Chicago, where she developed the Clean and Clear Communication System over 20 years ago that has decreased employee turnover and increased customer satisfaction.
The opening session is followed by 15 other educational sessions with a focus on healthy meals and better nutrition, reducing waste and creative budgeting. Highlights include "Administrator Corner: Expectations of the CDM and Nutrition Services," taking a look at facilities through the eyes of an administrator, and "More Bang for Your Buck," which looks at creative budgeting solutions to improve efficiency while increasing satisfaction. In "The Right Bite," attendees will compete in a business pitch competition that may include new equipment ideas, foodservice operation innovations and more.
Stop by the Expo, featuring about 75 exhibitors, to network and learn about new and existing products and innovations from leading foodservice companies, including purveyors of foodservice equipment. Overall, the conference and expo provide a great opportunity for networking thanks to its attendees from a variety of markets, including healthcare, schools, corrections and the military.
NACUFS
National Association of College & University Food Services National Conference
July 13-16, 2016
Anaheim Convention Center, Anaheim, Calif.
nacufs.org
When it comes to inspiration, why look further than the expert marketers and operators at the world of Disney? This year's NACUFS conference takes advantage of its location in developing the agenda for attendees. One of the super sessions features a look at Disney concepts, where attendees can take away best practices from one of the industry's leading foodservice purveyors. The other Disney-associated event comes at the conference's end, with the closing dinner and access to the park at Disney's California Adventure Studio.
Along with the Disney experience, attendees will be able to take part in a second super session, two general sessions and a number of interest sessions and member forums. Speakers include Jeff Henderson, an award-winning chef and motivational speaker, and Robert Rosenthal, a culinary professional with a background in standup comedy who will present "A Brief History of the Future of Food."
The Showcase Floor promises to be an integral part of the conference, with more than 430 exhibitor booths at the Anaheim Convention Center. Other conference highlights include an orientation session for first-time conference attendees—to help ensure everyone gets the most they can out of the conference experience—and the popular Culinary Challenge, where six winners of regional challenges compete to create an original entrée with mandatory ingredients of edamame, black kale and red rice.
SHFM
Society for Hospitality and Foodservice Management National Conference
Sept. 12-14, 2016
Arizona Biltmore, Phoenix
shfm-online.org
This year's conference theme is "Synergy—Engage. Adapt. Evolve." The focus comes from the rapidly evolving world of foodservice, where members are driven to leverage the synergy of industry resources to stay relevant. This synergy takes place through evolving processes, adapting products and services and engaging clientele and workforce. The conference provides a forum to exchange new ideas and learn from experts on how to keep business fresh, exciting and in demand to a diverse range of generations and workplace hospitality venues.
Further details about this conference are still being finalized at press time. Visit the SHFM website early this summer to learn more.
SNA
School Nutrition Association Annual National Conference
July 10-13, 2016
Henry B. Gonzalez Convention Center, San Antonio
schoolnutrition.org
Education is a key component of the SNA's conference, where all attendees have the opportunity to earn 12 continuing education units toward the USDA Professional Standards, SNA's Certificate Program or the School Nutrition Specialist credential review. General sessions fall into four key areas: Nutrition, Operations, Administration and Communications and Marketing, making it easy to pinpoint what you want to focus on. Equipment plays a big role in Operations sessions, with topics including "Mobile Serving 2.0," which focuses on ways equipment can be used for multiple services, and "Purchasing Equipment: As Easy as 1-2-3 and Do-Re-Mi," where attendees will learn how to bid, purchase, receive and evaluate new equipment with ease.
While a lot can be learned from experts in the industry and motivational speakers at the general sessions and education sessions, another key place for learning is the exhibit hall. More than 800 booths presented by 300-plus companies showcase the newest trends and innovations in the foodservice industry. One of the highlights of the exhibit hall is the New Product Showcase, featuring the products, services and equipment available to schools within the last year. You'll also find culinary demonstrations and the Wellness Village, as well as the Big Reveal Stage where you'll be the first to see what industry partners have been developing during two exclusive 30-minute product launches.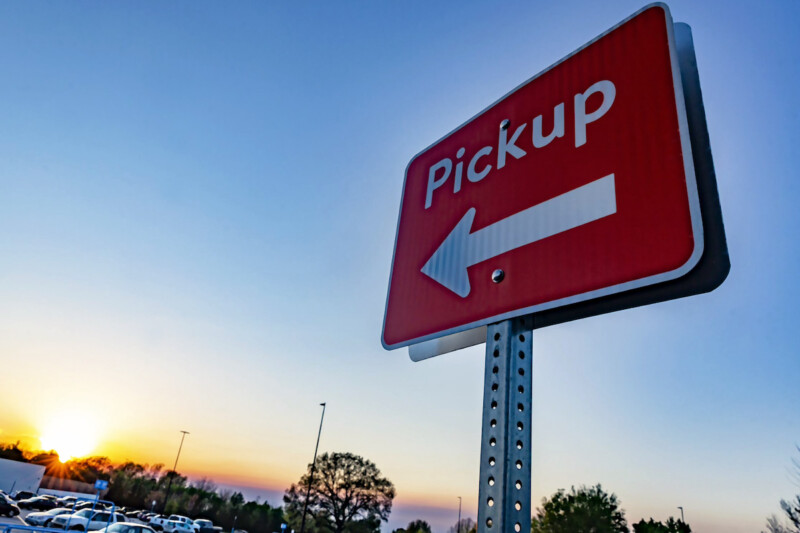 Company News
With the rise of curbside pickup at big-box retailers and restaurants alike, two giants in the respective industries are partially parting ways.