Every year, the National Restaurant Association's Kitchen Innovations Awards shine a spotlight on new products that make the foodservice industry safer, better and more efficient. This year, the NRA's independent panel of judges selected 25 forward-thinking equipment and technologies that will be showcased in the interactive KI Pavilion at the National Restaurant Association Restaurant, Hotel-Motel Show, held May 21-24 in Chicago.
"What strikes me about the 2016 honorees are the advances in software and applications," says Brian Ward, Consultant and Project Manager for the KI Awards, who also was Foodservice Equipment Reports' editor-in-chief from 1996-2012. "It's a digitized world now, and software is getting applied to more and more functions.
"And as this year's recipients prove, there are many ways to innovate. "Some of the advancements may appear to be really simple but in fact, involve some real technological challenges such as getting the chemistry just right to embed a template in a food pan as one company did," Ward says.
"Other innovations show that makers addressed challenges like the limitation of a single-valve burner by looking at the problem with fresh eyes, and they provided an alternative that was really outside of traditional thinking. With others, it's not one single innovative feature but how various existing technologies are packaged together and integrated in a really smart way.
"To qualify for a KI award, products must be available for sale in the general foodservice market in North America within the 24 months preceding the NRA Show. "The products also have to show qualities of innovation as well as technological sophistication or development, and be something that will have a significant market impact," says Ward.
An independent panel of nine volunteer judges evaluate the qualifying products on how well they address back-of-house concerns, such as labor and energy efficiency, cost reduction and simplification of tasks. "And of course, food safety—it's so important; it's not a trend, but a constant," he adds.
The judges range from internationally-recognized food facilities consultants, to multiunit restaurant executives, to design experts. "Together, the KI judges represent a really interesting, all-encompassing perspective," Ward says. "We have judges from lodging/entertainment, casual dining, quick service and other segments, plus consultants who cover the spectrum. It's a great cross-section that covers all the different kinds of operations and applications."
The 2016 KI Awards Judges:
Dan Bendall, FCSI, Principal, FoodStrategy Inc., Rockville, Md.
Martin Cowley, retired, most recently senior manager-design and standards, Walt Disney Parks and Resorts, Anaheim, Calif.
William Eaton, FFCSI, Chairman of the Board, Cini-Little Int'l., Germantown, Md.
Foster Frable Jr., FCSI, Associate AIA, Founding Partner, Clevenger Frable LaVallee, White Plains, N.Y.
Jim Krueger Jr., CMCE, NRAMF, Chief-F&B Business Development & Strategic Initiatives, Air Force Services Activity, San Antonio
Aaron LaMotte, Senior Director-Performance Interiors and Contract Utilization, Sodexo Performance Interiors, Gaithersburg, Md.
Robert Marshall, retired, most recently v.p.-U.S. operations, McDonald's Corp., Oak Brook, Ill.
Steve Otto, Director-Capital Equipment Purchasing, Darden Restaurants, Orlando
Kathleen Seelye, FFCSI, LEED AP, Managing Partner, Ricca Design Studios, Greenwood Village, Colo.
The National Restaurant Association 2016 Kitchen Innovations Awards:
Beverage-Air/Ali Group: Versa Cool Portable Walk-In Cooler
In just 5 min., this portable walk-in cooler can be set up to provide 105 cubic ft. of refrigerated storage and maintain temperatures between 36°F-40°F thanks to a R-39 insulated bag. Before set-up, the cooler is small enough to fit in the bed of a pick-up truck but expands to a 4-ft.W x 4-ft.D x 6-ft. 6-in.H station of temporary refrigeration. The walk-in cooler runs on 115V, uses 10 amps, ships with casters already installed, and features a diamond-tread, nonslip floor that withstands 1,000 lb.
beverage-air.com
Blodgett/Middleby: Hoodini
Blodgett Mini Combi 6- and 10-pan ovens now feature ventless hood technology called Hoodini. Its catalytic system removes smoke and grease-filled air, even when cooking raw bacon and bone-in, skin-on chicken, and its condenser removes steam exhaust. As the hood is integrated right into the oven and features an innovative, closed system, it doesn't require clearance, a filter or fire suppression.
blodgett.com
Champion Industries/Ali Group: Ventless Conveyor Warewasher With Heat Recovery
Instead of a vented channel on the top, Champion's new Ventless Conveyor Warewasher features a variable-speed fan and heat pump unit to collect operating exhaust energy and vapor. The energy removed from the machine is then be repurposed to preheat the final rinse water and to maintain the wash-tank temperature. With no panels to remove for cleaning, which often hide mildew buildup from moisture-laden air, the warewasher is easy to keep clean.
championindustries.com
Detecto/Cardinal Scale: Dump Commander
The Dump Commander, by Detecto, can lift trash cans weighing up to 150 lb. with a single push of a button to transfer waste to outside trash bins. By doing the heavy lifting, the mobile device prevents injury, saves on work compensation insurance premiums and avoids spilled trash as a result of bags breaking on the way to the dumpster. The Dump Commander can lift 32- and 42-gallon round trash cans into dumpsters ranging from 48 to 82 inches tall. It also sits on 4 swivel casters for easy mobility.
detecto.com
Duke Mfg.: Modular Production Center
Perfect for assembling salads, pizzas, sandwiches, smoothies and wraps in the kitchen or in the drive-thru station, Duke's Modular Production Center features a compact, ergonomic design with a refrigerated ingredient bin unit on top, cold drawers below and shelving above for additional equipment and packaging. The station maintains cold temperatures in environments exceeding NSF7 Ambient Kitchen Temperature Requirements, and its Tri-Channel design disperses even cooling throughout.
dukemfg.com
Ecomarks Plastics: Quick Flip Pan
This food storage container features a food-handling information template that is permanently embedded during the molding process of the pan. Use nontoxic liquid resistant wax pencils, also known as grease pencils, to write directly on the pan over the brightly colored template. Instead of switching labels, wipe off the writing with a clean cloth. The embedded templates—which can be customized to permanently include specific information, graphics and logos—eliminate the labor, materials and expense of conventional paper food storage labels.
ecomarksplastics.com
Follett Corp.: Horizon 1010 and 1410 Ice Machines
In Follett's Horizon 1010 and 1410 Ice Machines, the patented front-feed, dynamic-flush water-management system produces Chewblet ice that has as low as 10% of the total dissolved solids of the incoming water. By introducing fresh water on the harvest end of the machine and conducting frequent small flushes, dissolved solids flush out rather than building up scale, even when the machines are used in challenging water conditions. The machines operate cleanly for long periods between descaling. The 1010 model can produce 1,000 lb. of ice a day, while the 1410 produces up to 1,350 lb. of ice a day.
follettice.com
Franke Coffee Systems North America: A600 Espresso Machine
A fully automatic espresso machine, Franke's new A600 features a practical, easily accessible bean hopper; a selection of 3 different brewing units; and an intuitive, customizable 8-in. touchscreen menu. It's paired with Franke's FoamMaster technology, which offers high-precision measuring and control of the milk's temperature and foam as well as an automated cleaning system.
franke.com
Goodnature: CT7 Countertop Cold-Press Juicer
At 24-in.D and weighing only 80 lb., Goodnature's Countertop CT7 is a compact cold-press juicer that uses patent-pending technology to produce a variety of juices and nut milks. Its single-use compostable filter bags means it's easy to clean, and its whisper quiet operation makes it appropriate for use in intimate café settings. The Countertop CT7 averages 9 gal. of juice an hr., which can produce upward of hundreds of bottles a day, but it's also suitable for making 1 glass at a time.
goodnature.com
Hestan: CircuFlame Burner
Hestan's CircuFlame sealed burners use a patent-pending combined ring to provide 30,000 Btu/hr. for optimum cooking performance while searing and broiling, and as low as 1,500 Btu/hr. for simmering, a 20:1 turn-down ratio. The burners are easy-to-clean because they feature cast-brass lift-off burner caps and bases as well as stainless, fully-sealed burner bowls.
hestancommercial.com
Kitchen Brains: SCK Food Safety Manager
The SCK Food Safety Manager is a cloud-based monitoring system that converts manual written checklists to a paperless process that can be customized to match existing paper forms. Among its features, FSM automatically prompts and records remedial actions as well as automatically tracks temperatures. The FSM eliminates the need for labor-intensive HACCP paper forms and as the data is stored in the cloud, its checklists can be accessed from anywhere at any time.
kitchenbrains.com
Manitowoc Foodservice: Merrychef eikon e2s
Ideal for any food operation with limited space and a need for a fast turnaround, the Merrychef eikon e2s is a pint-sized, high-speed oven. It performs up to 20 times faster than a conventional oven, but measures only 14-in.W x 23 2/5-in.D x 24 2/5-in.H. With its icon-driven touchscreen, it's easy to use, and its streamlined design makes it easy to clean. A USB memory stick can be used to transfer up to 1,024 different cooking profiles to ensure that menus have consistency across multiple locations.
manitowocfsusa.com
Manitowoc Foodservice: Multiplex N2Fusion Beverage System
Helping to advance the on-demand coffee drink business is the Multiplex N2Fusion Beverage System in which nitrogen can be added just before dispensing. The resulting nitrogenized coffee features a thick creamy foam head as well as a smooth taste that are both on-trend. Coffee is stored in a refrigerated base in a variety of formats, including kegs, and can also be dispensed without nitrogen.
manitowocfsusa.com
MEIKO: GreenEye
MEIKO's GreenEye dishwashing technology includes the M-iQ GreenCoach system, which detects empty space on the conveyor belt and responds by only rinsing areas that contain dishware. By monitoring up to 3 lanes at the same time, the GreenCoach system prevents waste of both water and rinsing agent. GreenEye also includes M-iQ GreenFilter, an additional filter stage that ensures even cleaner water and reduces the amount of detergent needed.
meiko.us
Nemco Food Equipment: RinseWell
The automatic and fully programmable RinseWell, Nemco's dipper-well controller, is a device that can make existing dipper-well systems save 80% more water and be 90% more effective at eliminating pathogens. Here's how it works: RinseWell recirculates the dipper well's water while injecting it with ozone, a natural and safe sanitizer. Meanwhile, optic sensors constantly monitor the water quality and when it gets too dirty, the controller allows a flow of clean water to replenish it. The device also has the ability to monitor water savings in real time and won't slow down the speed of operation.
nemcofoodequip.com
Rational: KitchenManagement System
Using a central computer and a network, operators can enlist the KitchenManagement System to automatically record all important HACCP data for up to 30 Rational appliances. The system also enables operators to send cooking programs or new updates to all connected Rational appliances with one click.
rational-online.com
Restaurant Technologies: AutoMist
A hood, flue and fan cleaner, AutoMist automatically sprays both degreaser and water, inhibiting the hazardous buildup of grease as well as the need for manual cleaning. It's installed along the hood and up the flue to the exhaust fan, and includes pump, detergent, and timing mechanism as well as tubing to allow discharge flow to drain or bucket. While AutoMist doesn't prevent fires, the daily cleaning system lessens the risk that fire will spread into hoods and up flues.
rti-inc.com
Star Mfg./Middleby: Rolling Tortilla and Flatbread Warmer
This countertop unit heats tortillas, flatbreads and pita bread products to a target temperature of 160°F and requires no ventilation hood, making it suitable for multiple foodservice locations. The compact warmer can produce up to 24 6-in. tortillas and 10 12-in. tortillas per min. The drum is coated, so bread products don't stick to surfaces; this eliminates the need for harsh cleaning chemicals.
star-mfg.com
Strahman Valves: HydroSwivel Sweeper
A multi-functioning cleaning tool, Strahman's HydroSwivel Sweeper features a patent-pending joint that delivers extensive maneuverability and granting comfortable access to hard-to-reach places. There are 2 versions—1 with 3 interchangeable tips and 1 with 6—both offering a variety of flow rates. The Sweeper creates high-velocity water at normal domestic supply pressures, and the resulting spray pattern can reach under difficult areas and clean grout with minimal impact.
strahmanvalves.com
Taylor Co./Carrier: Advanced Grill Controls
Taylor's gas and electric grills now feature innovative software that includes touchscreen controls with preset cooking steps, automatic calibration for consistent grilling temperatures and an energy-saving standby mode. To speed service, the Advanced Grill Controls also include a built-in timer that divides the cooking area into 4 separately-timed cooking zones.
taylor-company.com
Turbo Coil: 72-in. Chef Base with Glycol/R290/R404A Refrigeration
An energy-saving and environmentally-friendly refrigeration system, this Chef Base by Turbo Coil uses glycol cooled by R290, an EPA-recommended and highly-efficient refrigerant. Instead of using the compressor continuously, the Chef Base sends reserve glycol into the main reservoir to cool the evaporator coil. Less compressor usage means a 30%-50% reduction in energy costs and a savings in costly repairs.
tcrefsystems.com
The Vollrath Co.: Stoelting AutoVend System
This quick-serve frozen yogurt and soft-serve machine dispenses a customizable frozen treat in 30 sec. along with a spoon. Plug-and-play ready, the operator control system features programmable menu options that include 3 portion sizes, 2 flavor choices—served individually or as a twist—and up to 4 toppings. Stoelting's AutoVend also can send service alerts to you via text message, and its dashboard reporting monitors sales and real-time product inventory, as well as service management.
vollrath.com
Vulcan/ITW FEG: ABC7 Combi Oven Steamer
Designed for ease of use, Vulcan's Combi Oven Steamer offers streamlined simplicity whether baking, steaming, roasting, air-frying, rethermalizing, proofing, finishing, poaching, stewing or defrosting. Simply set the time and the temperature, which prompts the unit's advanced humidity control technology to automatically adjust levels to ensure repeatable and consistent results. With such precise humidity control, the steamer improves efficiency and water usage.
vulcanequipment.com
Vulcan/ITW FEG: Low Water Energy (LWE) Steamer
Vulcan's countertop steamer uses 90% less water and 50% less energy than traditional models. The Energy Star-qualified unit also requires less filter maintenance and less cleaning of scale buildup. The LWE Steamer has a stainless exterior and cooking compartment with coved interior corners and is available with 3- or 5-pan capacity.
vulcanequipment.com
WP Bakery Group USA: ITES Oven
The ITES Oven is designed to thaw and bake small bakery items, such as pretzels, pizza slices and rolls, in 30% less time than a conventional oven. It uses specialized infrared (patent pending) technology to quickly defrost frozen baked goods, then bakes, toasts, crisps and/or browns the food. The infrared technology penetrates deep into the product for rapid thawing and baking while retaining the product's moisture. The oven's small footprint, fast startup and low power consumption make it appropriate for a variety of foodservice environments, from c-stores to snack shops to kiosks.
wpbakerygroupusa.com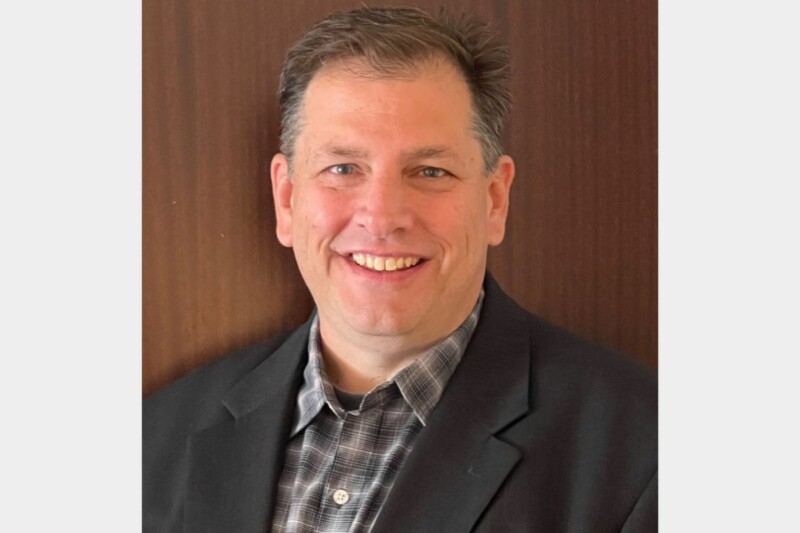 Appointments
Restaurant professional boasts extensive experience in the burger and pizza spaces.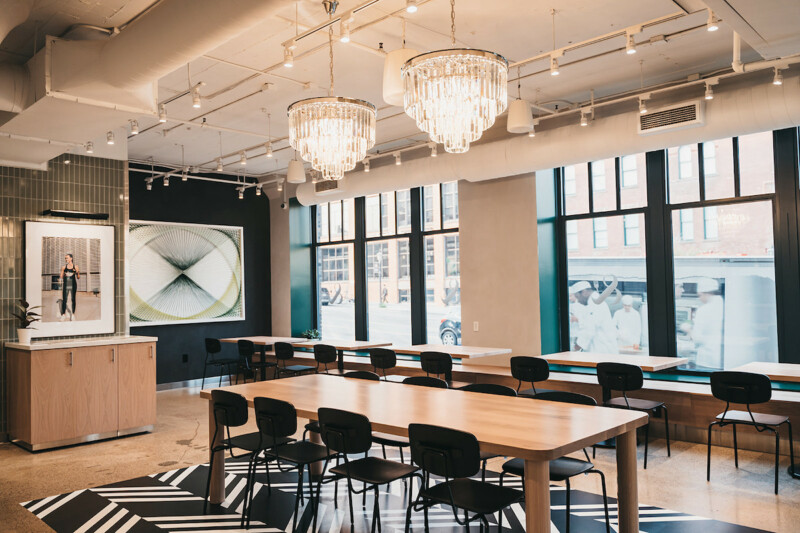 Company News
The new opening heralds the Minnesota-based company's entrance into its tenth state.