We've said it before, and we'll say it again, when we plan a conference, we focus on material, not motivation. Not to knock motivational speeches, but Foodservice Equipment Reports presents immersive sessions on what can be highly technical topics and provides industry insights that our chain operator attendees need to know to help them do their jobs better. Balancing content tailored for those starting out in the industry with deep-dive information for veteran attendees, MUFES 2016, held Jan. 23-25, included sessions on everything from the new refrigeration regulations to building information modeling to commercial kitchen ventilation, and we eased the intensive learning environment with plenty of networking breaks, five-star dining and lively receptions, including a casino night finale. As always, we intentionally keep the ratio of operator attendees to sponsor/supplier attendees as close to one-to-one as possible; we know it leads to meaningful connections and plenty of post-conference conversations. This year, some 61 multiunit operators from 36 chains enjoyed three days of productive learning and networking with about 60 attendees from 35 manufacturing companies. Adding in speakers, guests and staff, the total group for MUFES 2016 hit just over 150. Technomic V.P. Joe Pawlak kicked off the conference with a state-of-the-industry/trends presentation. Don Newlon and Allen Wicher of Emerson Climate Technologies followed with an update on refrigeration issues, including the simultaneous requirements from the Department of Energy to reduce energy consumption and the Environmental Protection Agency's phase-out of traditional refrigerants that most makers relied on to reach efficiency levels. Adoption of propane and blends into new refrigeration equipment is a multi-year and expensive proposition for manufacturers. Attendees heard reports from the professionals at Fisher Nickel, including Don Fisher on commercial kitchen ventilation best practices, David Zabrowski on maximizing equipment energy efficiency and Richard Young on even-tougher-to-attain net-zero energy. Leaders from Chipman Design Architecture and StudioRG showed the group cutting-edge building information modeling technology, including demos of an Oculus Rift. Consultants Danny Bendas and Brian Sill shared the labor reduction potential and increase in speed of service from time-motion studies; Abuelo's Dickie Overstreet and Smashburger's David Biederman discussed how they geared their supply chains for unit growth. General Part's Bruce Hodge zeroed in on realizing ROI on planned maintenance programs. FER Publisher Robin Ashton delivered a breakout on his renowned industry financial forecast and Dave Wasserman, SGP Inc., held a session that explored why chains might need to find smallwares supply alternates outside of China. In one of the best received presentations, Location Based Marketing Association's Asif Khan showed the marketing technologies coming down the pike for foodservice that let operators connect with customers right where customers are and right when they're searching for options. Go to thelbma.com/case-studies to get an overview.
THANKS TO OUR 2016 SPONSORS:
Advance Tabco
Ali Group North America
ACP Inc.
Beverage-Air
Edlund Co. LLC
EGRO
Electro Freeze
Eloma USA
Metro Industries
Rancilio Group North America
Scotsman Ice Systems
Eagle Group
Franke Foodservice Systems
Henny Penny
Heritage Parts
Ignitor Labs
ITW FEG National Accounts
Manitowoc Foodservice Group
MEIKO
Nemco Food Equipment
North American Association of Food Equipment Manufacturers (NAFEM)
Server Products
Stafford-Smith Inc.
Standex Refrigerated Solutions Group
Master-Bilt
Nor-Lake Inc.
Structural Concepts Corp.
Thermalrite
The Wasserstrom Co.
N. Wasserstrom & Sons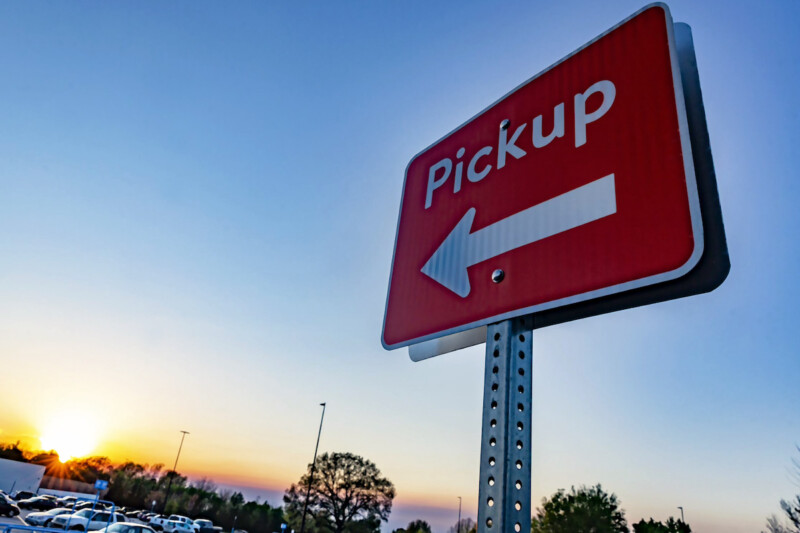 Company News
With the rise of curbside pickup at big-box retailers and restaurants alike, two giants in the respective industries are partially parting ways.