Whether it's new flavors to spice up your menu or equipment that's energy efficient and powerful, the best way to find success is to stay on top of what's new in the industry. You can find it all at the Western Foodservice & Hospitality Expo, held this year at the Los Angeles Convention Center Aug. 28-30. The theme this year, Exceeding Culinary Expectations: Master the Emerging Trends, says it all. From new pavilions on the show floor featuring international flavors and cuisine to classes that focus on sustainability and team building, you'll find ways to master the emerging trends in foodservice and streamline your operations for continued success. Of the 400+ exhibitors, about 25% include foodservice equipment and supplies.
Latin Flavors Heat Up
One of the new additions to this year's show is the Sabor Latino Pavilion. Interest in Hispanic and Latin American foods is growing, in part because the Hispanic population is now the largest ethnic minority in the U.S. Also, nearly 70% of consumers are more likely to try ethnic cuisine in a restaurant rather than cook it at home. Through a partnership with Lily Rocha, the Sabor Latino Pavilion features everything you need to add Hispanic and Latin American flavors and menu items, from authentic ingredients to prepared foods and private label products. This is the place to explore the equipment needed to create authentic Latin cuisine, as well.
"We get a lot of feedback from attendees that they want more information and products on Latin flavors and Asian flavors," says Ron Mathews, V.P., The Foodservice Shows. "With this partnership we're offering something new, which is a pavilion with the flavors and foods, but also some education sessions linked to Sabor pavilion to help operators put it into practice."
Show Floor Fun
In addition to Sabor pavilion, you will find many other new and exciting areas on the show floor to help master the emerging trends. The Japan Pavilion explores Asian flavors, including umami and its growing influence. The new APPstore (for appetizers, of course) provides inspiration and new ideas for these small plates that set the tone for the restaurant experience. And plenty of equipment manufacturers will have booths where you can see first-hand the tools of the trade that help you create top-of-the-line foods with efficiency, from 800°F ovens that cook pizzas in five minutes to pre-rinse spray valves that reduce water use and help save money.
"We're seeing a real trend on the equipment side toward sustainability and environmentally-friendly products, which is something we really wanted to highlight at our show this year," Mathews says. Whether it's finding a dishmachine that uses less water or a high-powered wok that not only makes food faster but brings out the authentic Asian flavors consumers are looking for, the exhibit floor is the place to see first-hand what's new and exciting in equipment.
Learn From The Experts
The Western Expo is more than just a showcase of new products and equipment. With more than 30 classes offered through the Ferdinand Metz Foodservice Forum, attendees have the opportunity to learn from some of the leading experts in the foodservice industry on a wide range of topics, including how to reduce waste, lower costs, increase profits and improve customer service.
One class that will provide information to improve operations is "Restaurant Technology: What's the Missing Link?" Led by Steve Bigari, CEO of SYNQ3 Restaurant Solutions, this session provides principles and tactics to leverage technology to reinvent guest relationships.
You'll also find important information that applies to all foodservice professionals, including those in the equipment category, in "Rock Government Regulations and Make Food Safety Your B*tch!" Food safety issues affect everyone in the industry, and in this class, Betsy Craig, CEO and Founder of MenuTrinfo, provides the tools you need to meet government food safety and diet regulations while satisfying customers.
And learn about working with millennials in the session "How to Attract, Retain and Motivate Millennials in Your Workforce." Building a strong team of employees is an important part of any operation, and Joe Gabriel from Snagajob shares ways to relate to the generation that is currently the largest in the workforce.
You also have the opportunity to network and talk about ideas and best practices with some of the more than 8,000 expected attendees at the show. It's a chance to see what's new, and you're guaranteed to come away with one great concept or idea that will change your business for the better.
Western Foodservice & Hospitality Expo
Aug. 28-30, 2016
Los Angeles Convention Center
Show Hours:
Sunday, 11 a.m.-5 p.m.
Monday, 11 a.m.-5 p.m.
Tuesday, 11 a.m.-4 p.m.
"""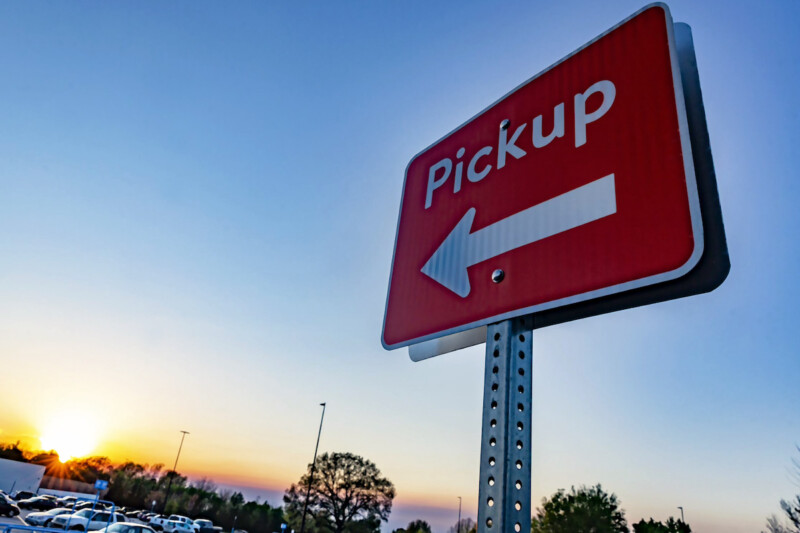 Company News
With the rise of curbside pickup at big-box retailers and restaurants alike, two giants in the respective industries are partially parting ways.