The good news: Your foodservice department just received budget approval for a multi-million-dollar foodservice renovation. The bad news: Your foodservice department just received approval for a multi-million dollar foodservice renovation. Big bid foodservice construction projects are unbelievably exciting but also complicated to manage if you don't know what you're doing. Green lights might only come once in a foodservice director's career and so much depends on getting the concept, design, flow and equipment right for the present and the future of the host institution.
Rod Collins, Rod Collins Associates, and Charlene Goff, Edgewater Marketing, who together form CG Strategies, Hingham, Mass., pulled together an illustrious "faculty" of seasoned foodservice facility design consultants, management consultants and operators. Together they developed an intensive three-day curriculum designed to help those involved in a big build or renovation prepare, plan and avoid the common mistakes often made by those new to the process. The most recent event was held in April at the DoubleTree at Gateway Village on the Charlotte, N.C., campus of Johnson & Wales University and at Piedmont Natural Gas Technology Center.
Instructors included Tony Clevenger, FCSI, President, Clevenger Associates, Puyallup, Wash.; Martin Cowley, retired as senior manager design & construction, Walt Disney Parks and Resorts, Orlando, Fla.; Richard Eisenbarth; FCSI, President & COO, Cini-Little Int'l., Ft. Lauderdale, Fla.; Orlando Espinosa, Principal, Orlando Espinosa & Associates, Glen Mills, Pa.; Karen Malody, FCSI, Principal, Culinary Options, Portland, Ore.; and Tarah Schroeder, Principal, Ricca Design Studios, Greenwood Village, Colo.
The three-day course was designed to help operators embarking on big projects save money by reducing change orders and delays, understand how projects are planned (phasing) and come together on time and on budget. Attendees learned who the players are in the process starting with the owner/operator, architect, foodservice facilities designer and interior designer but eventually—and importantly—including dealers, manufacturers' reps, mechanical, electrical and plumbing engineers, IT directors, purchasing directors, equipment contractors/installers and others key to project success.
Malody took attendees through the concept of visioning, a step that's often not explored to its full extent before a project begins. Visioning is literally envisioning what you want the end result to be in the most innovative, big thinking, "outside the box" terms unencumbered at this point by limitations or restrictions. Visioning's first steps involve creating a team with an objective leader (usually not someone from the host institution because they'll bring too heavy a point of view), making a timeline, and then creating a very specific vision statement and action plan with goals. Idea flow and thoughts should be divergent, not analytical at this point, Malody explains. "Allow all ideas to be expressed and get input from nontraditional participants" about the concept, menu, facility, food and desired customer experience.
Malody was joined by Espinosa and Cowley for a presentation on technology, another area where there is often a disconnect between facilities planning and operational needs. Technology today has to be planned for early on in the process as it affects every aspect of marketing, ordering, equipment function, HACCP monitoring, payment, inventory, recipe management and more.
Clevenger and Eisenbarth covered Design, Project Players & Phases, Layout Planning and Design to Vision, outlining the roles of key project players and the phases of the design process from pre-design and concept creation through schematic design. They covered detailed construction documents, bidding and purchasing, construction administration and final commissioning, as well. Clevenger emphasized that it's critical to have all the stakeholders in on the planning from the start and throughout the process so that information, changes and new developments get communicated consistently and universally to all team members.
Schroeder, Espinosa and Clevenger delivered best practices for front-of-house exhibition cooking and open kitchens, an imperative to meet customers' demand for experiential dining.
The faculty and nearly 30 attendees made up of facility managers, foodservice directors, client liaisons and culinary directors, boarded busses on day two for the Piedmont Natural Gas Technology Center where the instructors delivered curriculum on how to specify multiple categories of equipment. Equipment samples shipped in by the meeting's sponsors (Wood Stone, BSI, Duke Mfg., Carter-Hoffmann/Middleby, Halton, Champion/Ali Group, Irinox, Structural Concepts, Unified Brands and The Montague Co.) provided attendees with hands-on opportunities to explore the products.
Equipment presentations, delivered by Eisenbarth, Cowley, Espinosa, Schroeder and Clevenger, included modules on cooking equipment, warewashing, waste handling, refrigeration/blast chilling, ventilation, serving counters, food shields, display merchandising, holding equipment and exhibition cooking.
On the last half day, Cowley treated the audience to a special presentation "How Does Disney Do It?" about the incredible behind-the-scenes operations, including foodservice, at the iconic theme park. The event wrapped with roundtable discussions.
CG Strategies is planning for another Foodservice Design BootCamp in 2017. Watch for advertisements in Foodservice Equipment Reports, which is the official media sponsor for the event. As one attendee says: All administrators who oversee food services should attend this event. It strikes a fantastic balance between providing a global view of operations yet getting into detail enough to help you become a competent contributor to your team in the foodservice design process.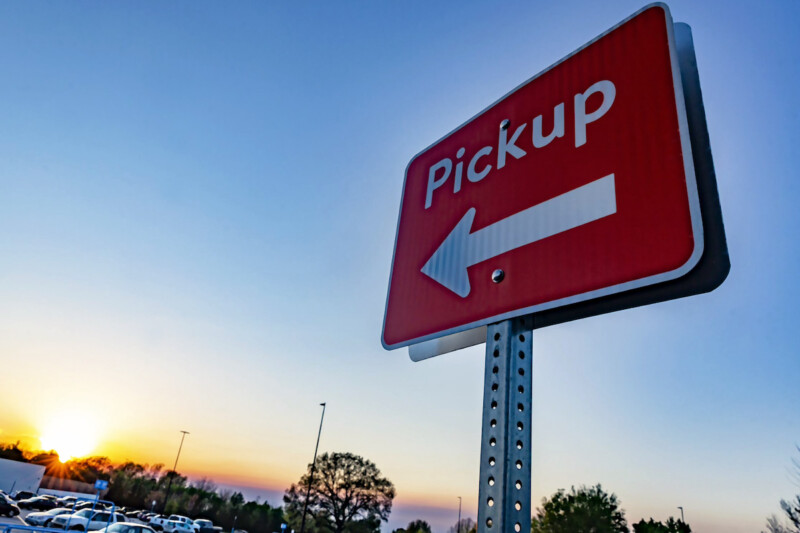 Company News
With the rise of curbside pickup at big-box retailers and restaurants alike, two giants in the respective industries are partially parting ways.