New Global Restaurant Study Details Challenges And Opportunities
A new study of the global restaurant industry from New York-based consulting firm AlixPartners finds myriad opportunities and on-going challenges as consumers become increasingly discerning and demanding. The study, "Global Restaurant Outlook: Feeding the Global Consumer," surveyed 4,600 consumers in nine industrialized markets as well as 60 executives at more than 40 leading global restaurant concepts. Markets canvassed included Brazil, China, France, Italy, Japan, South Korea, the United Kingdom and the United States. The survey was conducted in July.
More health- and technology-conscious consumers are placing increasing demands on global restaurant systems and their supply chains, the study finds. While seeking more high-quality, locally sourced and sustainable offerings, many consumers remain value-conscious. Still, the study says opportunities await those in the industry who can "focus on the right technology and maximize supply chains to help them profit from such trends today as more "on-the-go" dining and a growing demand for sustainable ingredients and supply practices."
The report found dining-out intentions quite high in most of the markets surveyed. China and Brazil had the highest percentage intending to eat out more often during the next 12 months, at 47% and 40% respectively. Perhaps reflecting the maturity of the market and current economic recovery in the U.S., intentions to eat out more often were lowest in the U.S., at 15%. The study also found increased demand for fast-casual and casual-dining concepts, as consumers appear to want to trade up from traditional quick-service and convenience-store concepts.
In the U.S., consumers estimate visits to traditional QSR concepts will fall 13% during the next 12 months, including a surprising decline in visits for breakfast. Breakfast has been one of the segment's few bright spots.
The study found growing interest in on-the-go dining options. Across the study, 23% of those surveyed plan to increase their frequency of carryout meals during the next 12 months, with the highest responses in China, Brazil and Germany. Important technologies cited for restaurants include online ordering, digital menus and digital-loyalty programs. Among U.S. respondents, digital-loyalty programs were first, followed by online ordering.
In spite of the challenges of operating globally, four of five of the restaurant executives surveyed replied that international growth is currently among their top three priorities. AlixPartners also assessed the markets with the most growth potential. The U.S. remains number one, in spite of its maturity, followed by China (now the second largest market), India, Indonesia, and parts of the Middle East. The key factor in taking advantage of these growth opportunities, the study concludes is having "a robust, efficient supply chain."
For more details on the AlixPartners study, contact Tim Yost at tyost@alixpartners.com.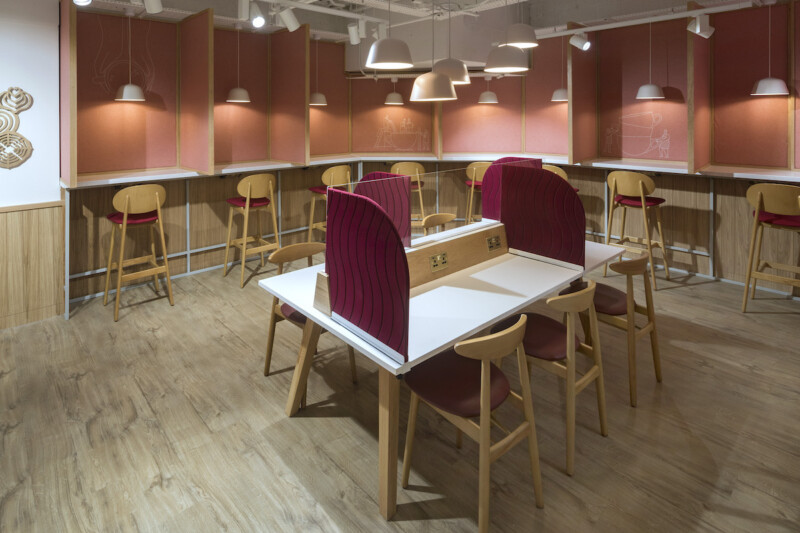 International News
A Costa Coffee in the West Hampstead area of London has debuted a setup geared toward once again bringing remote workers back into its shops.