Late Breaking News
Capital Spending Indicators Push NRA's Performance Index To 100.7
After sinking dangerously close in January to the 100 tipping point that separates industry expansion from contraction, a surge in current capital spending activity and future cap-ex plans helped push the National Restaurant Association's Restaurant Performance Index into more positive territory in February. The overall RPI rose 0.6 point to 100.7, its highest level since November. Both major sub-indexes, the Current Situation and Expectations Indexes, moved higher.
The Current Situation Index remained well below the 100 tipping point at 98.8, though it rose 0.2 point, thanks totally to a 1.6 point jump in the measure that tracks those who made a capital purchase during the past three months. The percentage of those surveyed who said they made a capital buy jumped from 50% in January to 59% in February, pushing the market to 101.7, its strongest reading since November. The indicators for current same-store sales and traffic were flat, while the labor index, a reflection of employee counts and hours worked, fell 0.8 point. The three CS indicators other than cap-ex activity are in contraction territory.
Despite the sluggish current environment, operators are increasingly upbeat about the outlook for the next six months. All four of the indicators that make up the Expectations Index moved higher, pushing the index a full point to 102.6. Expectations for future business conditions rose 0.4 point, the staffing indicator, which reflects anticipated employee counts, rose an impressive 1.4 points, while the indicator that tracks expected same-store sales during the next six months rose 0.7 point. Sixty-two percent of operators surveyed plan to make a capital purchase in the next six months, up from 55% in January, pushing the marker up 1.2 points, to 102.3. The four Expectations indicators range from 102.2 to 103.1, showing a very optimistic view of the market during the next six months.
---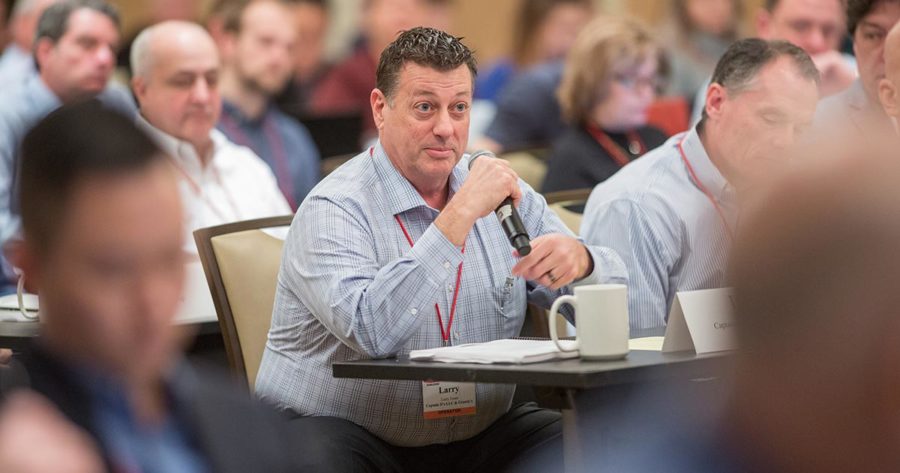 Advance Your Knowledge of Foodservice Equipment Technologies at MUFES
MUFES is a one-of-a-kind event for foodservice equipment decision makers from multiunit chains and noncommercial facilities.