Mixology Stations Move Beyond the Muddle
In an episode of AMC's 1960s period drama "Mad Men," dashing Don Draper slips behind the bar at a private club and impresses agency client Conrad Hilton with his ability to muddle sugar, bitters and water before adding rye for a perfect Old Fashioned.
For Draper, it was a leisurely exercise. But for today's professional mixologists, it's just one of many practiced procedures they have to perform quickly and consistently with highly customized ingredients during busy cocktail hours.
Just like the best in-demand celebrity chefs, professional mixologists rely on an extended list of proprietary ingredients, including flavor enhancers, housemade bitters, infusions, fresh fruits and juices and more, that are critical to the premium prices they can charge for their craft cocktails.
The customer paying for a premium cocktail expects more than limp lime slices and maraschino cherries fished from a gummy garnish tray. They want to watch a mixologist demonstrate the kinds of skills shown by professional chefs: the artful prepping of fresh ingredients, an educated ability to mix and match those ingredients to achieve subtle and surprising flavors and the equipment needed to put on a good show.
At least two foodservice equipment manufacturers—Perlick and Glastender—have introduced highly specialized mixology stations designed expressly to fulfill the needs of craft-cocktail makers. Both companies had their offerings on display at The NAFEM Show in Anaheim, Calif., in February.
A close look at the new units from both manufacturers shows that some real thought—and input from professional mixologists—went into the placement of features designed for the traditional bar and craft cocktailers.
For example, you'll find special racks to hold odd-shaped elixir and infusion bottles, perfectly placed glass/shaker rinsers, generously sized dump sinks and, in the case of Perlick's top-of-the-line station, two undercounter, NSF-rated refrigerated storage drawers for fresh fruit and herbs and other ingredients, putting them within easy reach of bartenders hurrying to keep the cocktails coming.
In soliciting input for the design of its mixology station line, Glastender found professional mixologists can be as proprietary about their stations as they are about their ingredients. So the company took a more modular approach with five "base" mixology-station modules that are available to mix and match. Both companies can custom fabricate any layout you want and recognize that contemporary mixologists have a "needs" list that involves many more ingredients, tools and bottles—in many more sizes—than you find behind a typical bar.
So What's The Difference?
What else makes these new units different from traditional underbar setups? A traditional setup would include stainless construction, up to three sink wells, a faucet, a backsplash, one or two drain boards as well as add-ons, such as a speed rail, cold bins for juices and ice, ice-scoop holder, etc.
Beyond that, bartenders will make use of any space available to set and store tools of their trade, whether the space is within easy reach or not. They'll store elixirs, syrups, purées, bitters, oils and savory ingredients on any spare inch of the underbar or backbar, tuck containers of fresh garnishes next to beer bottles in the coolers, set up drain-board areas farther down the counter from the speed rail and so on. Essentially, they make do.
Creative operators sometimes will make their own modifications to handle such issues as excessive dump waste, ensuring it won't build up and clog sink drains, or they'll adjust a bar-top area to facilitate exhibition-style mixology. The bottom line: Behind-bar areas assembled out of necessity from miscellaneous components might work, but they also require more space and might not be ergonomically efficient or particularly process-driven.
What To Look For
At The NAFEM Show, Perlick partnered with renowned consultant and award-winning Mixologist Tobin Ellis, who supplied design input on the company's mixology station. The "Tobin Ellis Signature Cocktail Station" seeks to create what Ellis says is a tricked-out "bartender cockpit," one that requires no more than two steps to reach anything a mixologist requires.
"Ergonomics are important," says Perlick's Regional Sales Manager Corrinne Ward, pointing to the station's shallower-depth ice bins and a speed rail with a front that curves in, cockpit-style. Both serve to reduce a bartender's "reach distance" to the bar.
"You don't want to make a bartender have to bend too far forward to serve the customer. Many stations keep him 30 in. or more away," she says. That makes the customer experience less engaging, she adds, "and repeatedly leaning over the underbar during the course of a busy shift can really put stress on your back."
In addition to the cockpit-curved speed rail, preconfigured features of the Perlick unit are a 24-in. drain-board counter with drop-in stainless glass-rack panels and an optional poly cutting-board insert. An insulated bottle well can hold nine 750-ml juice bottles or six 1-l "store-n-pours." And a 30-in.W ice bin with a 10-circuit cold plate and stainless dividers stores three kinds of ice.
An additional speed rack that's angled from back to front (vertically vs. horizontally) accommodates 12 more liter-size bottles bringing total station liter-bottle capacity to 27. Optional accessories include the cold drawers, a blender shelf and a bitters caddy.
The unit's prep sink and sectional tool caddy combine with a glass/shaker rinser. The faucets for the sink and rinser are foot-pedal operated.

A Mix-And-Match Approach
Glastender's mixology-station line achieves the same goals, minimizing movement and reach by delivering convenient access to ingredients and equipment. The company also offers a preconfigured station, but prefers to deliver a variety of components for modular assembly as well as special requests. The modules mount and lock together with Glastender's proprietary cam-lock system, easing configuration assembly and accommodating layout changes if needed in the future.
"In our experience, every mixologist envisions a slightly different station," says Glastender President Todd Hall. "Our units are designed to provide flexibility. We can configure each station and its features to the way each mixologist works."
Its preconfigured mixology station is available in two versions, which differ mainly in how elixir bottles are stored. In one version, a stainless bottle rail mounts on the bar top. In the other version, the rack mounts next to the ice bin in the underbar.
Glastender offers individual underbar modules in widths from 8-20 in. These are configured with different sink sizes and combinations of features, including dipper wells for tools such as muddlers, strainers, graters, micro zesters and knives; ice-scoop wells; cutting boards; and glass/shaker rinsers. All of the units—except the 8-in. module—feature legs with stainless bullet feet. The 8-in. model, with dipper well, rinser and cutting board, has no sink or legs; it stands on a steel frame that must be mounted via the cam-lock system to an adjoining piece of equipment.
Hall notes several features of interest in different applications. One is a very narrow ice bin for displaying and chilling mixer and elixir bottles. It can be mounted at counter level in view of customers or under the counter for a cleaner look. He also notes that a new model of the Glastender glass/shaker rinser faucet currently is undergoing NSF certification and soon will be released; it's designed with a wider spray pattern that is even better adapted to rinsing shakers.
He adds that while these units are specialized, any bar might benefit from the addition of a narrow unit's cutting board, dipper well and glass/shaker rinser module that can be squeezed into a small space.
Applications
These units are ideal for higher-end restaurants, casinos, five-star hotel bars or trendy bars that host or promote professional or celebrity mixologists.
However, the practical layout of these mixology units might be fitting for a standard bar, as well. For existing locations, take a quick look behind the bar and under the counter, especially during a high-traffic period. Is the bartender having trouble keeping all of his or her ingredients close at hand and organized? Is the sink layout adequate for rinsing and draining shakers and staging returned glassware before and after cleaning? Can he or she pull out and use a cutting board quickly and easily to slice fruits and garnishes? How well and sanitarily are tools and ingredients stored, and how accessible are they at busy times?
Some nontraditional operators could benefit from these specialty stations as well: think club-level bars in sport stadiums and entertainment venues where customers out for a special event might be more receptive to splurging on a craft cocktail.
Bottom line, specialty mixology stations' forms truly follow the function of the bartender.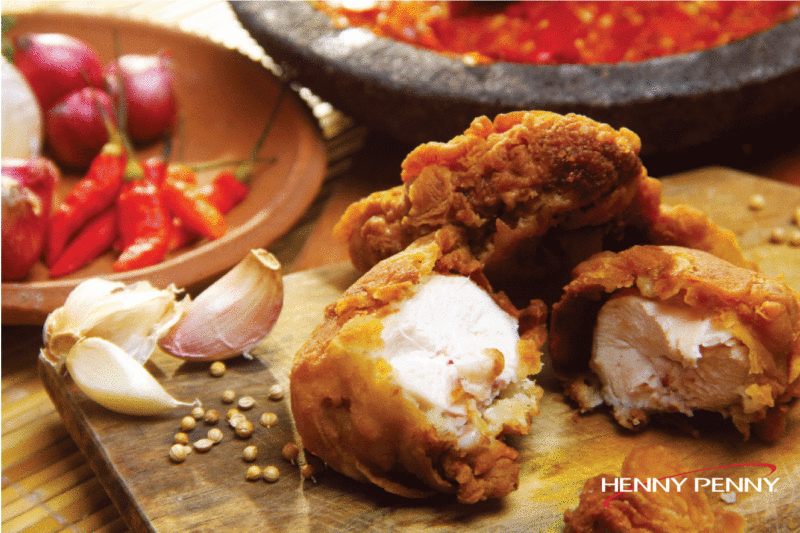 Equipment
The World Economic Forum estimates that roughly 50 billion chickens went to dinner in 2018 and didn't come back. We don't know exactly how that translates into total servings, but…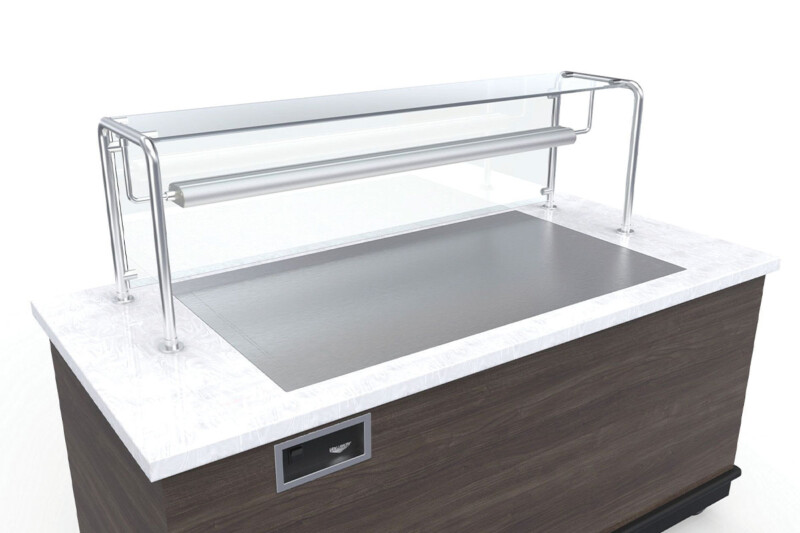 Equipment Comparisons
Many operators rely on heat strips at expediting counters, serving lines and more to keep menu items at optimal temperatures.