Quite a bit happened in New York earlier this month during HX: The Hotel Experience, and big news was made on opening day when North America's largest trade event for the hospitality industry (formerly IHMRS) announced that it has transitioned to full ownership under Hospitality Management Group. HX was previously co-owned by the American Hotel & Lodging Association, the Hotel Association of New York City, and the New York State Hospitality and Tourism Association. The acquisition also includes full ownership of Boutique Design New York, launched in 2010 as joint venture between HMG and the three associations.
HMG, a division of ST Media Group, is a privately held company serving the global hospitality and related industries and specializing in trade fairs, conferences and event management and development.
The company plans to kick off new initiatives next spring as part of its plans to produce content throughout the year in its HX365 transformation. "As new owners, we see great opportunity to invest in the transition of HX from a stand-alone tradeshow to include year-round digital access and a full conference in conjunction with the tradeshow, both designed around thought leadership in the hotel and hospitality profession," says ST Media Group President Tedd Swormstedt.
HX: The Hotel Experience hosted more than 10,000 hospitality industry professionals and 400 exhibitors November 12-13 in New York.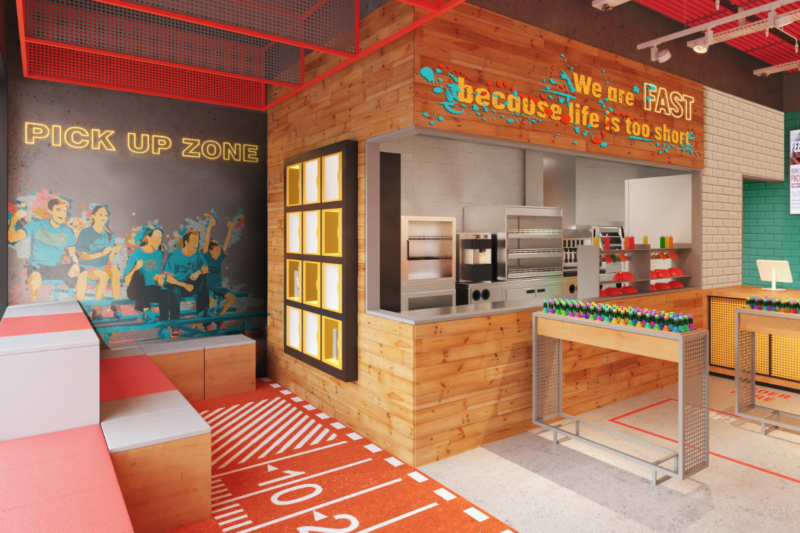 Company News
Wing Zone is putting a focus on technology and automation as it rebrands. The new design features robotic fry cooks, self-order kiosks and cubbies.
Mergers and Acquisitions
The acquisition enables MPS to expand its New Jersey service area to include all of the five boroughs in New York.